10 Most Charming Towns and Villages in Belgium
Idyllic Towns to Visit Instead of Brussels
Holidays in Belgium often conjure images of cities with Art Nouveau architecture, and world-class chocolates and beers. If Antwerp and Brussels are too mainstream for you, embark on a scenic road trip across the country to visit idyllic towns that seem to be have jumped out of your favourite fairy tale.
Many of these picturesque villages and towns have been around for hundreds of years, with medieval structures listed as UNESCO World Heritage sites. If you're in the mood for a getaway surrounded by lush greenery, check out our guide on charming villages and towns you have to visit in Belgium.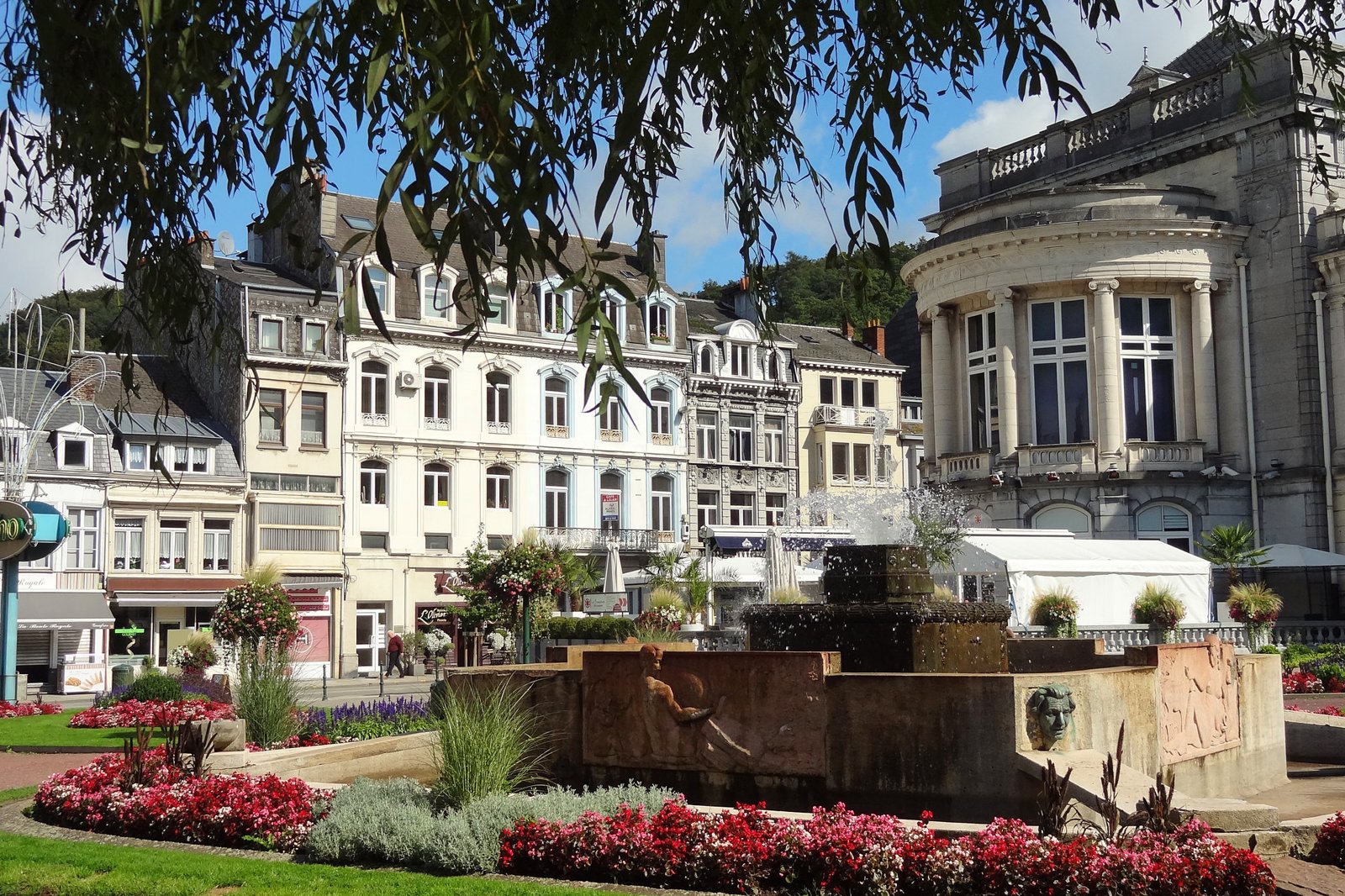 Spa
Relax at the village's mineral springs
Spa is located within a valley that overlooks Ardennes Mountains, about 35 km southeast of Liege. Also called the Pearl of the Ardennes, this town has dozens of thermal springs and spa retreats with heated pools, Jacuzzis, and relaxation rooms.
While most visit Spa for the purpose of rest and relaxation, there are plenty of historical monuments and fun activities to enjoy, from gambling at the 18th-century Casino of Spa to watching the Belgian Grand Prix at the Spa-Francorchamps motor-racing circuit.
Location: Spa, 4900, Belgium
Couples
History
Photo
Budget
photo by Iain Cameron (CC BY 2.0) modified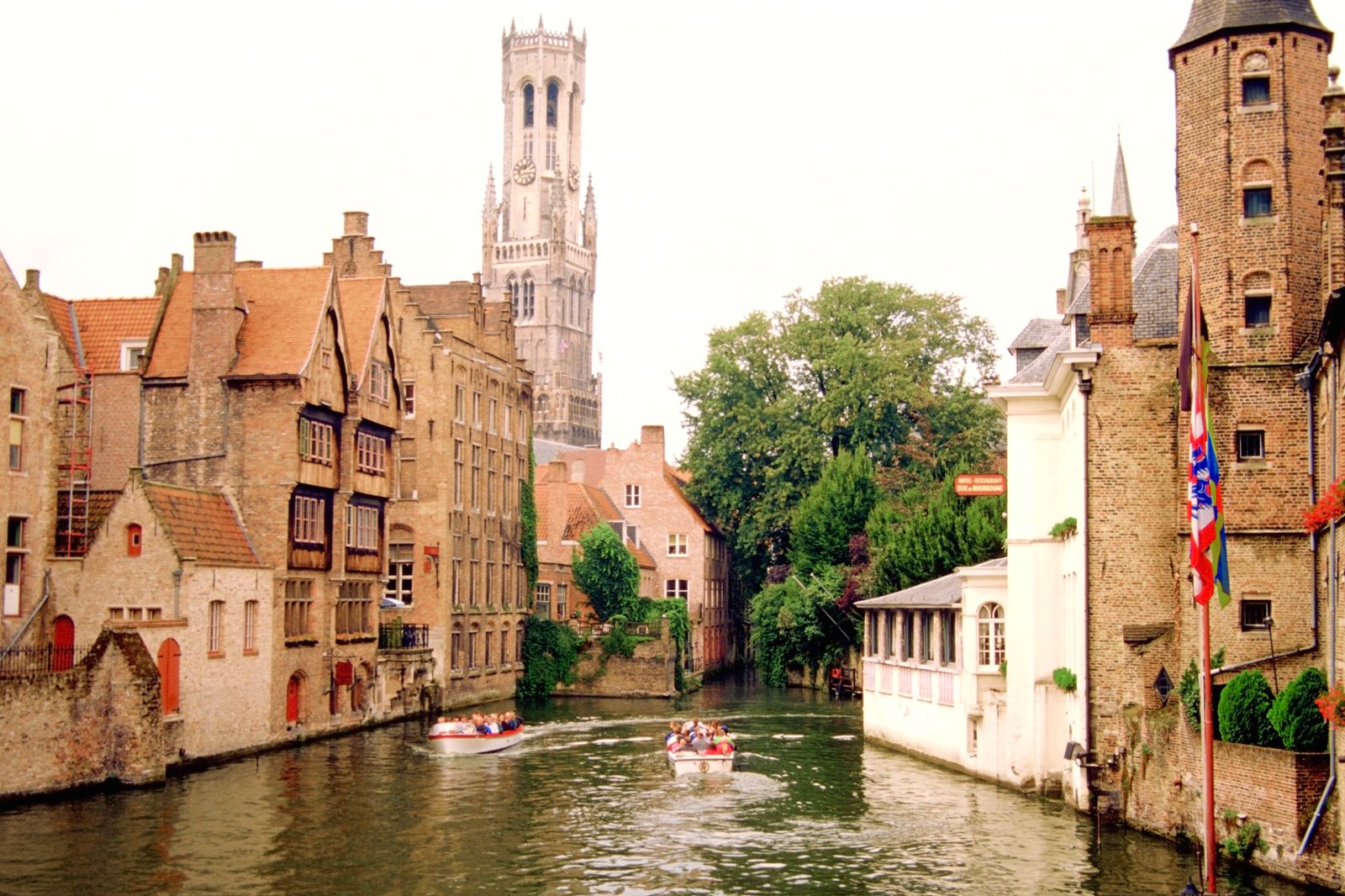 Bruges
Walk along the cobbled lanes of this UNESCO-listed Old Town
Bruges is an atmospheric Belgian town that attracts many with its picturesque canals, half-timber houses, and cobblestoned alleys. You can simply wander its beautiful old streets, admiring medieval mansions, art galleries and quaint chocolate shops.
Located 100 km west of Brussels, its UNESCO-listed Old Town has plenty of medieval architecture, including the Basilica of the Holy Blood, 14th-century Town Hall, and 13th-century Belfort Belfry (with an 83-metre tower overlooking Bruges).
Location: Bruges, Brugge, 1755, Belgium
Couples
Families
History
Photo
Group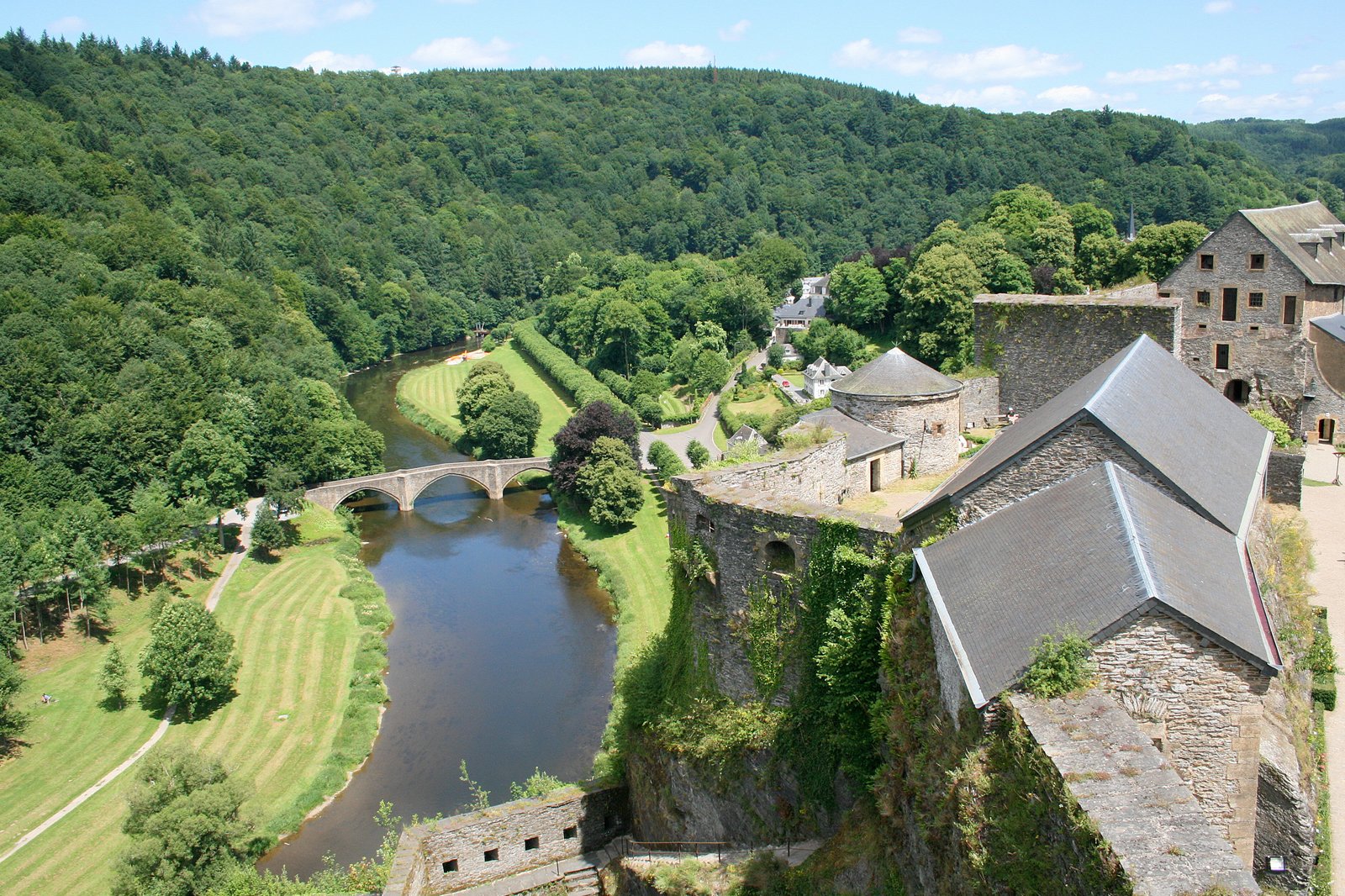 Bouillon
Enjoy views of Bouillon from the top of a medieval castle
A Medieval town within Semois Valley, Bouillon is home to Château de Bouillon, one of the oldest feudal castles in Europe. You can learn about the town's most famous lord, Godfrey of Bouillon, at Archéoscope Godefroid de Bouillon, a museum that showcases a 35-minute film about the Crusades.
At Ducal Museum, check out artworks, artefacts, and weapons dating back to the Middle Ages. If you're looking to sample Belgian beers during your stop in Bouillon, enjoy a sampling tour at Nathalie Market, which has around 300 beers on offer.
Location: Bouillon, Belgium
Couples
Families
History
Photo
Adventure
Group
photo by Jean-Pol GRANDMONT (CC BY-SA 3.0) modified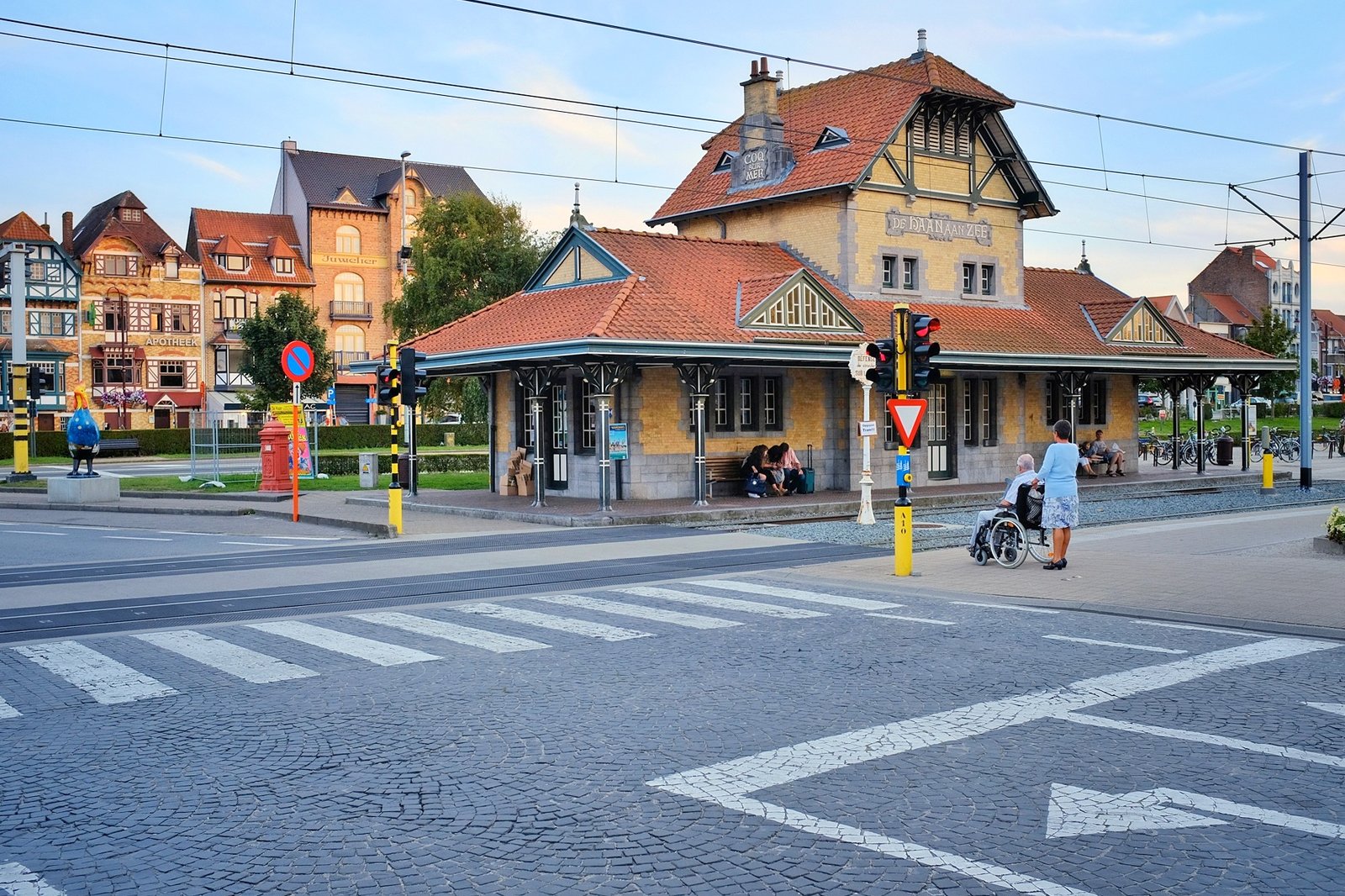 De Haan
Visit Albert Einstein's former residence in Concessie
De Haan is a coastal village in Belgium's West Flanders Province. Located 18 km west of Bruges, it's usually busiest during the summer months thanks to its charming hotels and beach resorts along the coastline.
The seafront is a popular spot for outdoor games and leisure activities. Enjoy views of Belle Époque buildings when exploring the Concessie historical district – a must-visit is Villa Savoyarde, where Albert Einstein lived in for 6 months back in in 1933.
Location: De Haan, Belgium
Couples
Families
History
Photo
Budget
Single
Group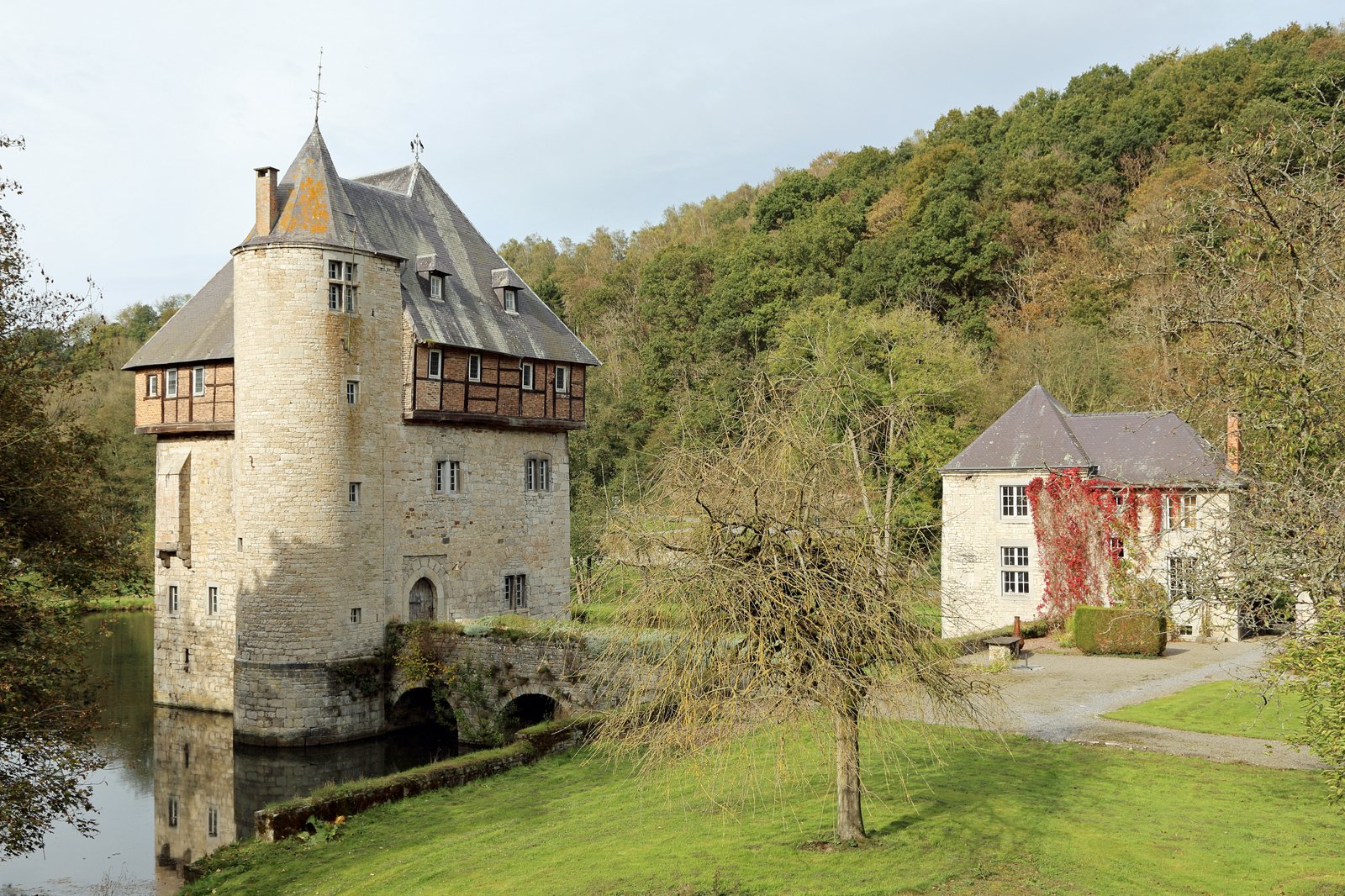 Crupet
A village known for the Grotto of Saint Anthony of Padua
The quiet village of Crupet consists of limestone farmhouses surrounded by green valleys. One of the most picturesque locations in Wallonia, its main attraction is the Grotto of Saint Anthony of Padua, which was designed by Father Joseph Gérard in 1903. It has around 22 terracotta sculptures depicting the life of the saint, one of which is of St Anthony resisting the temptation of Satan. The 13th-century Château de Crupet, occupying a riverfront spot below the village centre, is a popular spot for photography.
Location: Crupet, 5332, Belgium
Couples
Families
History
Photo
Single
Group
photo by Marc Ryckaert (CC BY 3.0) modified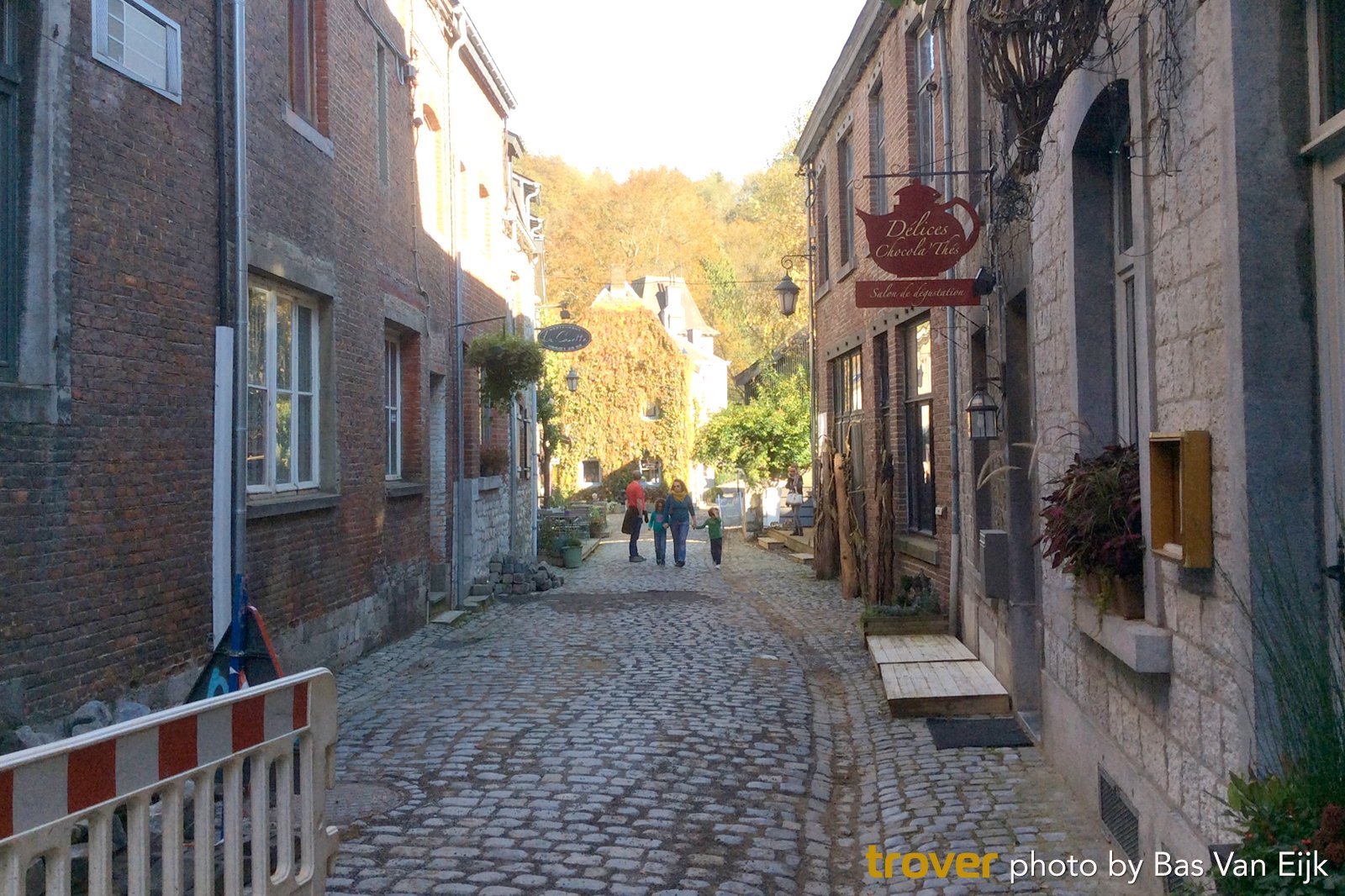 Durbuy
Scale Homalius Rock for views of the town
Durbuy lies 46 km east of Crupet, and is often called the smallest city in the world. Its winding cobblestone streets are lined with stone houses dating back to the 17th century, resulting in a timeless atmosphere.
Surrounded by the Ardennes mountain range, you can see the entire Durbuy landscape by climbing to the top of Homalius Rock, an anticlinal formation that's over 300 million years old.
Location: Durbuy, Belgium
Couples
History
Photo
Adventure
Group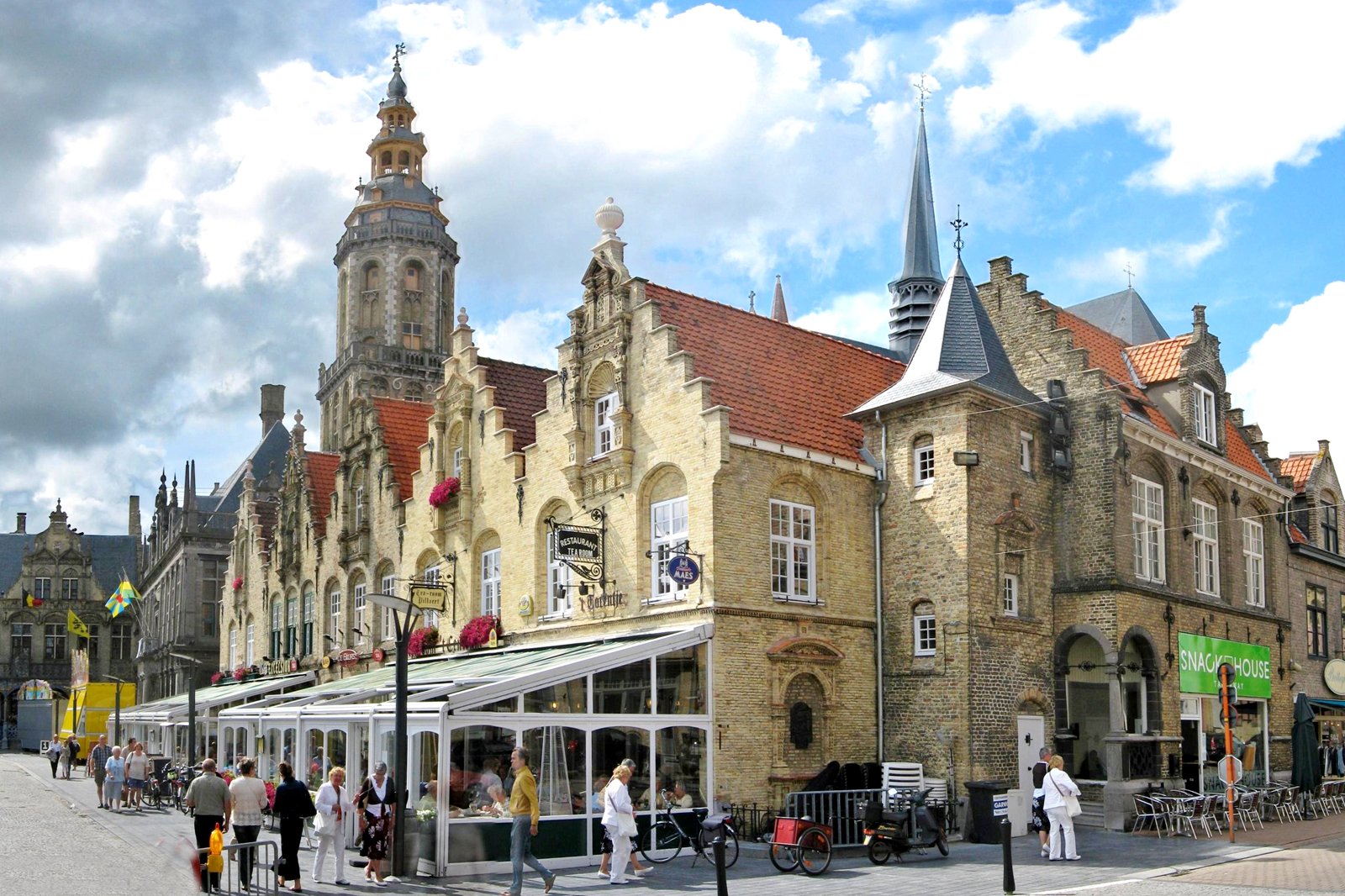 Veurne
An agricultural town near the France-Belgium border
Veurne is an idyllic town about 25 km northeast of Dunkirk, France. Located in rural West Flanders, it has a thriving agricultural industry, with a central square dominated by medieval buildings.
Grote Markt is the town's busiest locale, where you get to see a mix of late Gothic, Renaissance and baroque structures such as Saint Walburga Church, Gerechtshof (Law Courts), and the Belfort belfry. Every last Sunday of July, Veurne hosts Boeteprocessie, a sombre procession that involves hooded penitents carrying crosses and re-enacting the Passion of Christ.
Location: Veurne, 8630, Belgium
Couples
Families
History
Photo
Single
Group
photo by Lokilech (CC BY-SA 3.0) modified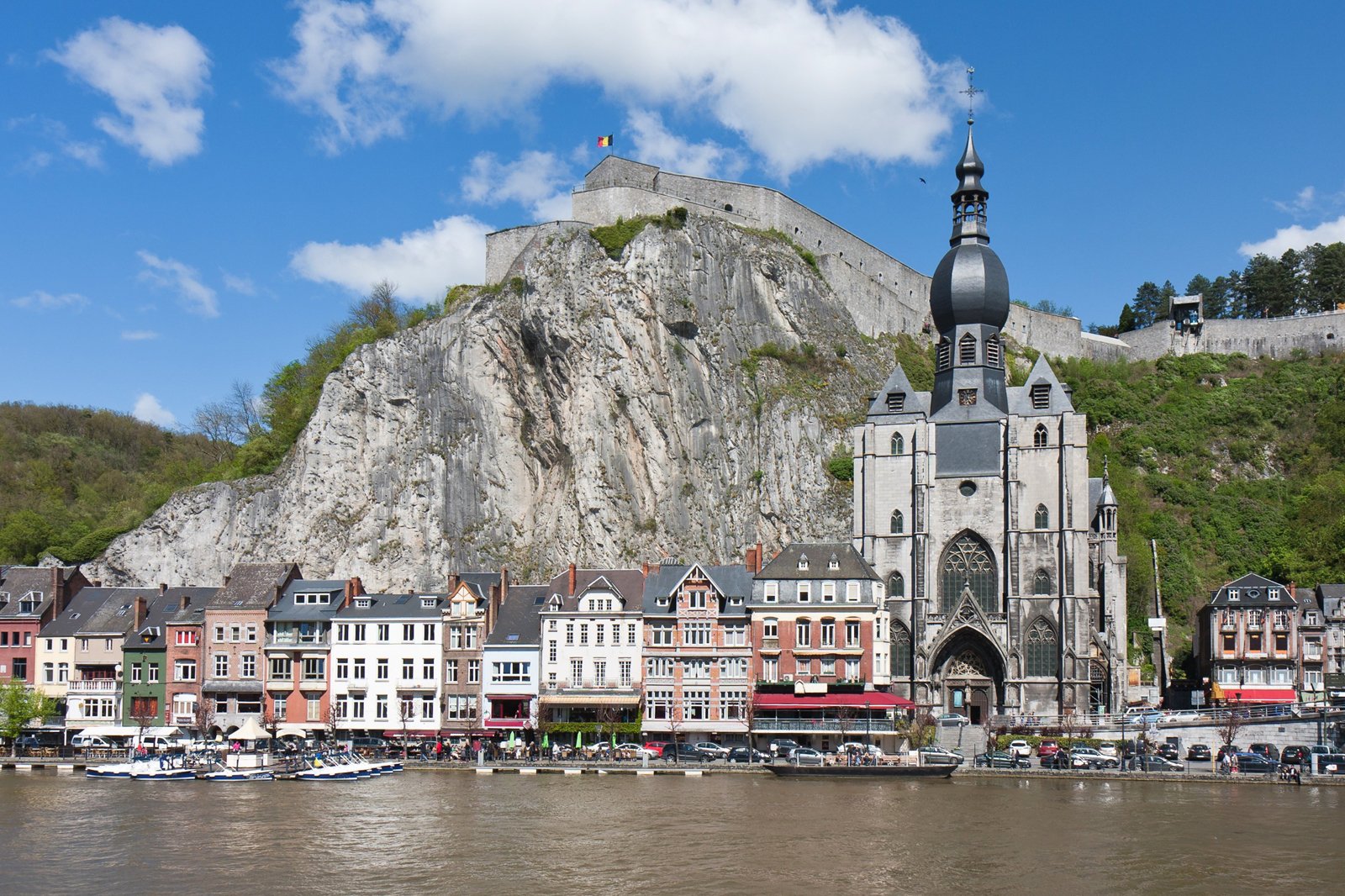 Dinant
A clifftop village overlooking the River Meuse
Dinant has some of Belgium's most picturesque buildings, many of them overlooking the River Meuse. This clifftop village's landmark is the Collégiale Notre-Dame de Dinant, a Gothic cathedral with a unique pear-shaped bell tower.
Dinant is also the birthplace of Adolphe Sax, who invented the saxophone in the early 1840s. There's a museum dedicated to the Belgian icon, as well as numerous sculptures of saxophones decorating parts of the town.
Location: Dinant, Belgium
Couples
Families
History
Photo
Single
Group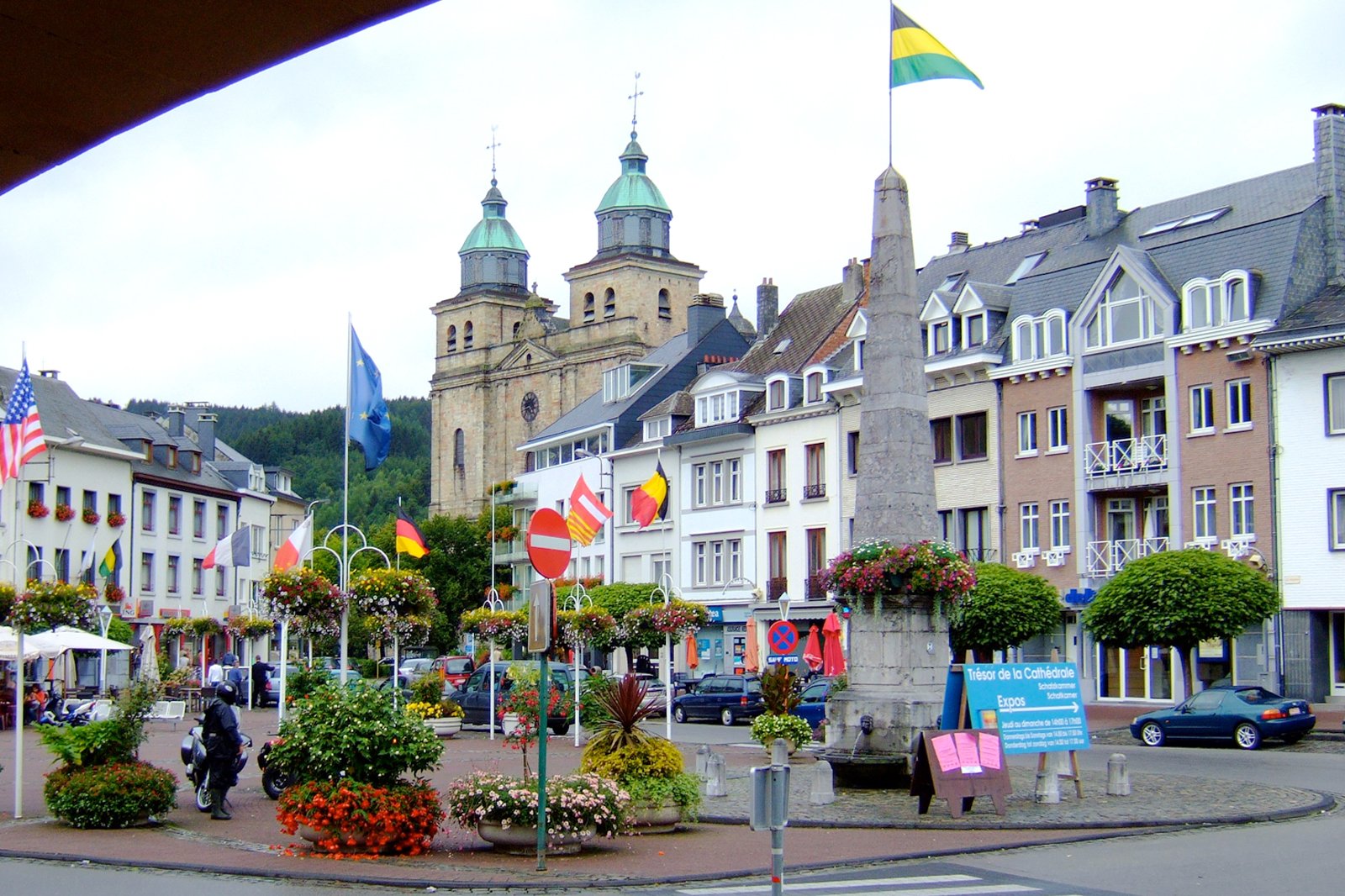 Malmedy
Celebrate Carnival at this medieval town
Malmedy, located within the province of Liège, attracts visitors with picturesque buildings and traditions dating back to medieval times.
Must-visits include the 17th-century Cathedral of Malmedy, Malmundarium (a former Benedictine monastery-turned-museum), and the Baugnez 44 military museum. Since the mid-1400s, Malmedy celebrates Cwarmê, a 4-day festivity that take place during Carnival, usually about a month before Easter.
Location: Malmedy, Belgium
Couples
Families
History
Photo
photo by Joachim Köhler (CC BY-SA 3.0) modified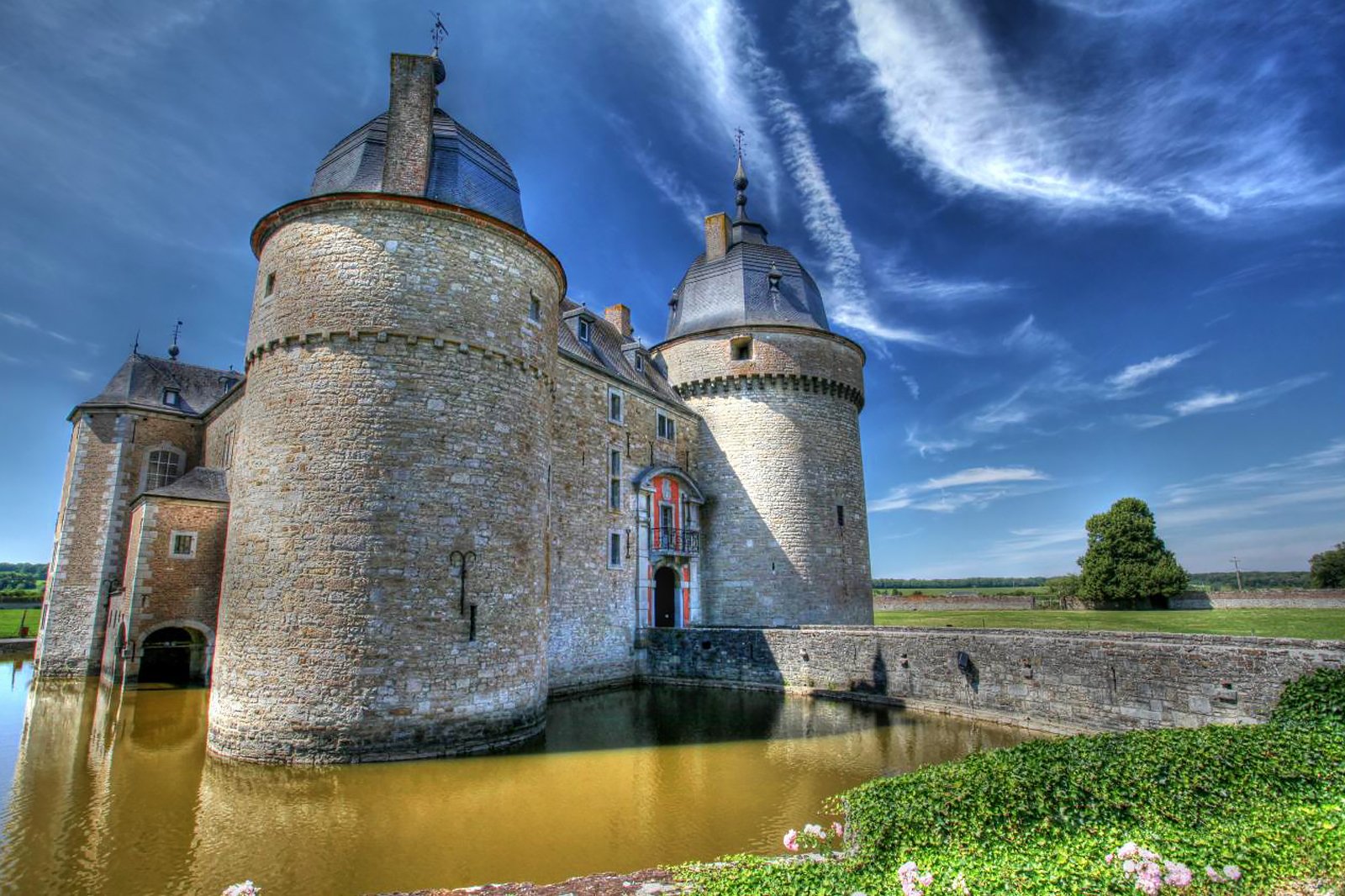 Rochefort
Sample Trappist, Rochefort's iconic beer
Rochefort sits on the banks of the River Lesse, about 110 km southeast of Brussels. Once a resort town during the 19th century, it's known for producing Trappist beer.
Rochefort Abbey is the town's monastery, which has been operating the Rochefort Brewery since 1595. You can explore impressive grottoes by join a guided tour of Caves of Han-sur-Lesse, an underground cave system with a vaulted ceiling that's about 127 metres in height. The caves are surrounded by historical sites, including Loreto Chapel, Château de Lavaux-Sainte-Anne, and Chateau Comtal.
Location: Rochefort, 5580, Belgium
Families
History
Photo
Single
Group
photo by photophilde (CC BY-SA 2.0) modified