Where to Stay in Leicester - Popular Chains with Modern Amenities and Boutique Hotels
Where to Stay in Leicester - Popular Chains with Modern Amenities and Boutique Hotels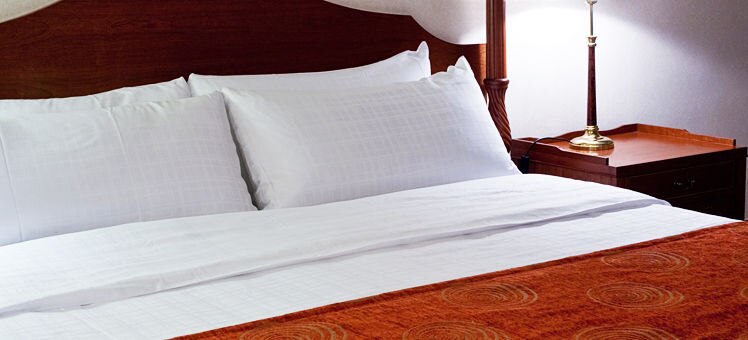 Leicester has lots of choice to suit everyone, from budget-friendly chains to boutique hotels. Many hotels have spacious rooms with a full menu of amenities including flatscreen TVs, gym equipment, and free WiFi. Or you can choose to stay in a Victorian building with comfortable, elegant rooms and excellent services.
In the heart of the city centre is the King Richard III Visitor Centre, with informative exhibits about the monarch's life and death, as well as the opportunity to see his final resting place inside Leicester Cathedral. Within walking distance is the Cultural Quarter, where you'll get to enjoy independent movies, art, and culture at the Phoenix Cinema and Arts Centre. Or head to Curve Theatre for a thrilling live performance. And The Golden Mile is a retail hub, featuring jewelry shops, sari stores, freshly baked spicy snacks, Indian sweets, and more.
The city has many options including popular chains and independent hotels to suit different budgets. There are hotels with modern amenities, like an indoor pool, health club, and free WiFi. Or you can try an elegant Victorian hotel featuring plush, cozy rooms with all the comforts of home. Budget-friendly options have simple and clean rooms with special touches like a free breakfast buffet.
Fosse Park
A 15-minute drive from Leicester city centre is Fosse Park, which has a large mall called Fosse Shopping Park featuring several popular stores including River Island, Gap, and Next among other top brands. There's plenty of free parking, so you can relax and browse the stores or stop for a leisurely bite to eat in the food court.
Fosse Park has modern chain hotels located close to the M1 motorway, making it ideal for getting in and out of town with ease. You'll be able to enjoy clean, cosmopolitan accommodation with comfortable bedding and spacious rooms. Standard amenities include flatscreen TVs, a fitness centre, heated swimming pool, and sauna.