City, Beach, or Countryside - Finding the Right Place to Stay in Port Macquarie
City, Beach, or Countryside - Finding the Right Place to Stay in Port Macquarie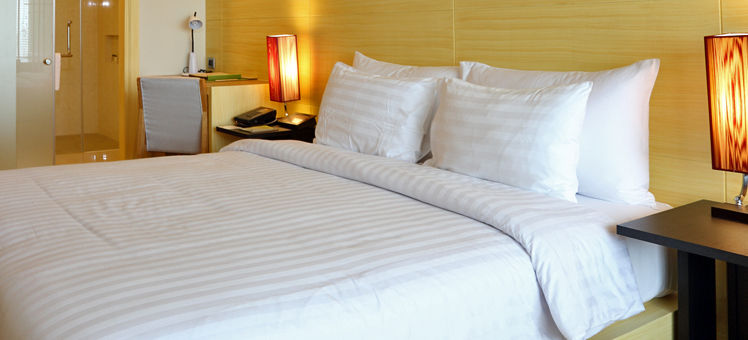 Port Macquarie's array of accommodation makes finding the right place to stay a breeze. Whether you're looking for a cozy cabin, a resort where you can retreat from the world beside a pool, or a roomy apartment for the family, the region offers it all.
If you want to be at the hub of things, the city centre is the place to stay. Shopping and restaurants are at your doorstep, and a swim at Town Beach is a short walk away. For peace and quiet, it's a few steps to Kooloonbung Nature Park or the Hastings River.
The city offers the full gamut of accommodation including high-end hotels with water views, riverside resorts for lazy days, comfortable, self-catering apartments, and a beachfront backpacker hostel for budget stays.
Port Macquarie beaches
Port Macquarie's beautiful beaches are for you if sun and surf are your priority. You can pick your favorite stretch of sand from Town Beach to Tacking Point, and relish in sweeping views from the Coastal Walk. Downtown's restaurants, shops, and pubs are still less than 15 minutes' drive away.
The beaches offer a range of vacation apartments, as well as family-friendly resort hotels, often with pools and sometimes with ocean vistas. You'll find campgrounds with cabins close to Lighthouse Beach.
Bonny Hills is where to head if you're after a quiet beachside vacation. You'll be steps from swimming, surfing, and fishing on the endless sands of Rainbow Beach. The local supermarket stocks essentials, whilst social life is centreed on the Bonny Hills Surf Club. Port Macquarie's dining and shopping is a 30-minute drive away.
Bonny Hills offers campgrounds with cabins close to the beach, or perched on the headland with panoramic views. You'll also find vacation apartments, beachside guesthouses, and comfortable and functional motels.
North Haven, a 30-minute drive south of Port Macquarie, offers lakes, beaches, and untainted nature reserves, such as majestic Crowdy Bay National Park. Surf is nearly always up at Grants Beach, you can kayak on tranquil Queens Lake, and fish are plentiful in the estuaries. There's also a choice of cafés and restaurants.
You'll find riverside or beachfront campgrounds with cabins, as well as comfy motels. If you'd like to get away from everything, there's a secluded treehouse retreat on the Camden Haven River.
Wauchope
Wauchope, a 20-minute drive from Port Macquarie, is the ideal base for exploring the national parks of the Gondwana Rainforests and the wineries of the lush surrounding countryside. You can step back in time at Timbertown Heritage theme park, and browse the town's funky shops, monthly farmers' market and village fair. Don't forget to visit the "Devils Marbles" rock formations, which are situated 8 kilometers from Wauchope.
Wauchope offers comfortable, functional motels, cozy bed-and-breakfasts, and a resort hotel at the Timbertown Heritage theme park. For a taste of rural life and rolling countryside, there's also farm stay accommodation.