Explore Milwaukee's Various Neighborhoods for Fine Art, Vintage Shopping, and Acclaimed Dining
Explore Milwaukee's Various Neighborhoods for Fine Art, Vintage Shopping, and Acclaimed Dining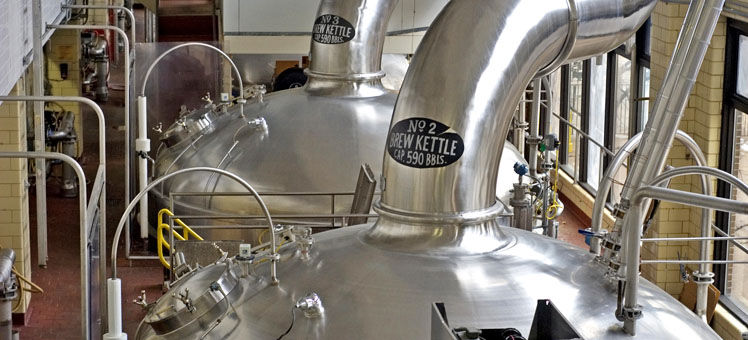 Often referred to as the "big city of little neighbourhoods," Milwaukee is noted for its philosophy of urban preservation. All over the city, you'll find preserved landmarks and historic architecture that has been restored to its original splendor. Its 11 distinctive districts each offer a flavor that reflects Milwaukee's immigrant history. From museums and theatres to restaurants and expansive parks, Milwaukee's diversity makes it a warm and sophisticated town.
Downtown Milwaukee
Milwaukee's downtown is made up of 2 districts: East Town and Westown. Between them are some of the city's hottest restaurants, bars, museums, and performing arts centres. For an afternoon of fine art, you can head to the Grohmann Museum of Milwaukee School of Engineering to take in paintings and sculptures highlighting the history of manual labor, or visit the Milwaukee Art Museum's 30,000 works of art spanning antiquity to modern times. Drama lovers can head to the theatre district near Water Street, while gourmands will love taking a Milwaukee food tour to sample authentic German cuisine.
Third Ward's charms
Located at the southern end of the Milwaukee Riverwalk, the Historic Third Ward warehouse district is marked by stately architecture, art galleries, boutiques, and upscale restaurants. You can sign up online for a free private tour of the galleries at Milwaukee Institute of Art & Design and check out what's playing at the Broadway theatre centre, home to 3 companies. Dine on the rooftop of Café Benelux for a view of the whole district, and browse The Shops of Grand Avenue for boutique finds.
Brady Street
Brady Street, is located a 5-minute drive north of downtown. Its roots are diverse, and include influence from Milwaukee's Italian heritage and the hippie movement of the 1960s. The neighbourhood is characterized by distinctive buildings painted in pastel colours, lively public events, and acclaimed fine dining restaurants like Sanford and Ardent. For a leisurely afternoon, you can grab a beverage from the landmark Rochambo Coffee & Tea House and troll for treasures in myriad vintage shops, including Annie's Vintage Clothing & Rarities and Dragonfly Vintage Goods.
Eastside
In Milwaukee's Eastside district you'll find long stretches of Lake Michigan shoreline, including McKinley and Bradford beaches. It's also home to the 138-acre Lake Park, which comprises the North Point Lighthouse, lush perennial gardens, a playground, picnic areas, and a scenic stretch of Oak Leaf Trail. Don't miss the Villa Terrace Decorative Arts Museum, located in a historic Italian-style mansion, which houses examples of decorative craftsmanship dating from the 15th to the 18th centuries. Then stop for a bite at Bartolotta's Lake Park Bistro that overlooks the Great Lake and is renowned for its French country cuisine.
Walker's Point
Walker's Point was named for founding settler and fur trader George Walker, and was Milwaukee's first neighbourhood to be listed as a National Historic Landmark. You can take a walking tour of the area or explore it on your own. You'll find innovative eateries like Purple Door Ice Cream, which serves flavors like whiskey and lemon cardamom. This district also houses one of the largest 4-faced clock towers in the Western Hemisphere. It's built atop an art deco warehouse, and acts as a common reference point for navigation for locals and tourists alike.