What to See and Do in Leicester - Visiting King Richard III and Watching Live Theater
What to See and Do in Leicester - Visiting King Richard III and Watching Live Theater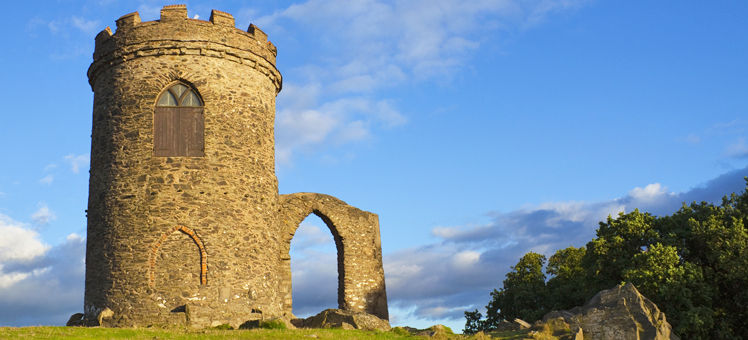 Culturally rich Leicester is chock full of local heritage and an array of exciting things to do. Highlights include the King Richard III Visitor Centre and Leicester Cathedral, where you can retrace the monarch's fascinating life and pay your respects at his final resting place. For fresh air, there's a medieval park where hundreds of deer roam free. Or there's a flagship theatre designed by a world-renowned architect.
Discovering King Richard III
In 2012, the remains of King Richard III were exhumed from a parking lot in Leicester's city centre, on the former site of a medieval church. At the King Richard III Visitor Centre, you're invited to learn the story of the king's life and legacy in 3 parts: dynasty, death, and discovery. You'll also be able to view the exact site where Richard's bones were discovered, through a glass floor in a room designed for quiet contemplation. A few steps away is Leicester Cathedral where the monarch's remains were laid to rest in March 2015.
King Richard III Visitor Centre, 4A St. Martin's, Leicester LE1 5DB; Tel: +44 300 300 0900; Website: King Richard III Visitor Centre

Leicester Cathedral, 7 Peacock Lane, St. Martins House, Leicester LE1 5DE; Tel: +44 116 261 5200; Website: Leicester Cathedral
Exploring countryside parks
Bradgate Park is a 20-minute drive from Leicester city centre, deep in the rolling East Midlands countryside. This sprawling medieval deer park has winding pathways and several hundred red and fallow deer running free. You can climb up to Old John Tower, built in 1784 by the 5th Earl of Stamford, to enjoy far reaching views across Leicestershire and surrounding areas. Nearby is Swithland Wood, a pristine stretch of ancient woodlands attached to Bradgate Park that's home to flora and fauna, like mature oak trees, butterflies, rare birds, and seasonal bluebells.
Bradgate Park, Newtown Linford, Leicester LE6 OHE; Tel: +44 116 234 1850; Website: Bradgate Park
theatre and concerts
In the mood for an exhilarating night of live theatre? You'll be spoiled for choice in Leicester thanks to venues including Kilworth House Theatre. Located on a wooded glade 28 minutes from the city centre, the open-air theatre specializes in hosting quality productions, like Happy & Glorious, a musical by the British Philharmonic Orchestra which celebrate Queen Elizabeth II - history's longest reigning monarch. For big sets and glitzy costumes try Curve Theatre, where stage shows like Hairspray, Breakfast at Tiffany's, and Mary Poppins rival the West End. The venue was designed by acclaimed architect Rafael Viñoly.
Kilworth House Theatre, Lutterworth Road, Leicester LE17 6JE; Tel: +44 185 888 1933; Website: Kilworth House Theatre

Curve Theatre, 1 Rutland Street, Leicester LE1 1SB; Tel: +44 116 242 3560; Website: Curve Theatre
Enjoying diverse culture
Leicester is one of Britain's most diverse cities, making stepping out to explore the range of cultures, lifestyles, and foods a must-do. Visit the Jain Centre, where the smell of incense wafts through the air and you'll be welcomed in to learn about this peaceful religion. The building was created using traditional methods similar to those found in India. Or you can wander around The Golden Mile, which is said to have the most Indian jewelry stores outside of India. Come here for freshly baked samosa, spicy dosa, a wide-ranging selection of Indian cuisine and Asian sweet shops.
Jain Centre, 32 Oxford Street, Leicester LE1 5XU; Tel: +44 116 254 3091; Website: Jain Centre

The Golden Mile, Belgrave Road and Melton Road, Leicester; Website: The Golden Mile
Marveling at local museums
Not only is it the final resting place of the monarch King Richard III, Leicester has fascinating museums containing historic artifacts and educational exhibits. New Walk Museum is a treasure-trove of relics including mummies from ancient Egypt, dinosaur bones and fossils, and a hands-on wildlife exhibit exploring natural habitats. The National Space Centre is a place where the history of space exploration is brought to life by interactive exhibits, including meteorites, space suits, and satellites that have ventured into the cosmos and back again. And with a 360-degree full dome experience, the planetarium is among the largest in the UK.