Superb Scenery, Beautiful Beaches, Wonderful Wines - A Guide to Port Macquarie
Superb Scenery, Beautiful Beaches, Wonderful Wines - A Guide to Port Macquarie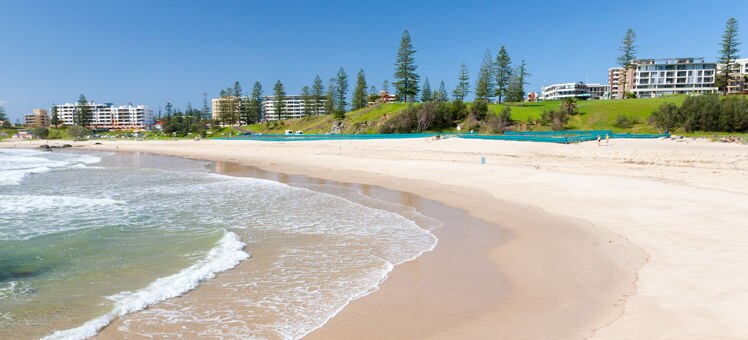 Known as having one of the friendliest climates in Australia, Port Macquarie is a classic family destination. Its beaches delight surfers as well as families, and the rugged coastline offers unforgettable scenery. In Port Macquarie you can immerse yourself in pristine rain forest, encounter koalas, dolphins, and more, and at the end of the day reflect on it all over a glass of wine from a renowned local vineyard.
Walk the coast in Port Macquarie
An ideal first taste of Port Macquarie's natural splendor is via the 9-kilometer Coastal Walk, starting at Town Green on the Hastings River. The path takes you past the Breakwall, adorned with public art and a favorite fishing spot, to Town Beach, the first of 8 stretches of golden sand. While you're taking in the views up and down the coast, keep an eye out for dolphins, and whales during winter and spring. Your hike ends at Tacking Point lighthouse, one of Australia's oldest, and Lighthouse Beach, where you can take a well-earned break at one of the beachfront cafés.
Surfside Café, 53 Matthew Flinders Drive, Port Macquarie NSW 2444; Tel: +61 2 6582 3608; Website: Surfside Café
Making a splash at Port Macquarie's beaches
Once you've had a glimpse of Port Macquarie's beaches, you'll be itching to feel the sand between your toes and the water lapping at your ankles. The coast has 18 beaches, 6 of them lifeguard-patrolled from April to October. Town Beach has good surf waves near the breakwall. Flynns Beach is ideal for picnics under the Norfolk Island pines, and Shelly Beach's tidal lagoon makes it perfect for small children. You'll find several surf schools if you'd like to learn to ride the waves. You can hop on a camel to explore wild Lighthouse Beach's 9 kilometers of pristine sands.
History and shopping in the centre of town
The city's oldest building is a good starting point when you're exploring the centre of Port Macquarie. St. Thomas' Church was built by convicts in 1824 from 365,000 handmade bricks. A few steps away is the Historic Courthouse, opened in 1869. For a quick dose of retail therapy, on Horton and Clarence Streets you'll find boutiques, quirky home stores, and gift shops where you can pick up a locally made memento of your travels.
Natural wilderness in Port Macquarie's centre
You can get back to nature right in the centre of town with a walk along the elevated boardwalk in Kooloonbung Creek Nature Park. The tranquil mangrove swamps and rain forest are home to koalas, water dragons, flying foxes, and some 165 bird species. Wander among the native casuarina and paperbark trees to the historic cemetery for a glimpse of Port Macquarie's past.
Sampling Port Macquarie's wines
The country around Port Macquarie is one of Australia's premier wine-growing regions, with grape varieties from chardonnay to chambourcin thriving in the temperate climate. At Bago Vineyards, a 30-minute-drive from town, the kids can get lost in the giant hedge maze, while you sample the local drops. At Rose's Vineyard, there's a petting zoo to keep them busy while you're tasting. At Ricardoes Tomatoes & Strawberries, the whole family can join in filling buckets with succulent red strawberries direct from the vines.