What to See and Do on Coronado Island - Beaches and Beyond
What to See and Do on Coronado Island - Beaches and Beyond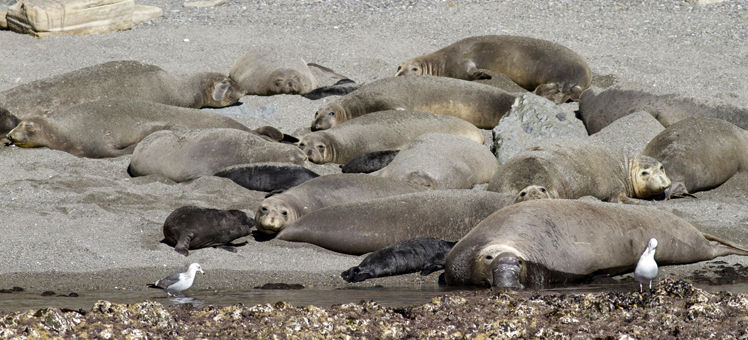 Whether you're in the mood to lounge on the beach, learn how to surf, pedal along a seaside trail, or indulge in a shopping spree, Coronado has you covered. To experience the island's cultural side, you can visit historical landmarks, stroll through a museum, and take in a play. Tours by foot, ferry, boat, or bike will introduce you to the island within an hour.
Exploring the beaches
If you crave a true California beach experience, your first choice might be Coronado Central Beach, with its silvery sand, warm water, convenient amenities, and prime location. In fact, in 2012, renowned beach expert "Dr. Beach" - aka Dr. Stephen P. Leatherman - named it the top beach in the US. For a change of scenery, visit Silver Strand State Beach, where you have a choice of calm bay waters on one side, ocean surf on the other. Nearby, you can take a romantic gondola ride at sunset - the perfect way to wrap up the day.
Grandeur by the Sea
No trip to Coronado would be complete without a visit to the Hotel del Coronado. Built in 1888 and designated a National Historic Landmark, "The Del" has hosted royalty, world leaders, and celebrities over the years - Charles Lindbergh, Franklin D. Roosevelt, and Charlie Chaplin were among the famous names. Exterior scenes of the classic Marilyn Monroe comedy Some Like It Hot were filmed here. The Coronado Historical Society leads 90-minute guided tours, with tales of the hotel's intriguing history - including its scandals and resident ghost.
Hotel del Coronado, 1500 Orange Avenue, Coronado 92118; Tel: +1 619 435 6611; Website: Hotel del Coronado

Coronado Historical Society, 1100 Orange Avenue, Coronado 92118; Tel: +1 619 437 8788; Website: Coronado Historical Society
Coronado Ferry Landing
The Coronado Ferry Landing is a waterfront marketplace where you can browse local shops, dine at a casual café or a destination restaurant, or picnic on the grassy lawns with sweeping views of San Diego's downtown skyline. Here, too, is where you can catch a low-cost ferry ride to the San Diego Convention centre or the Broadway Pier. Provided by Flagship Cruises, the scenic ride across the bay takes about 15 minutes, and you'll want to have your camera at the ready.
Coronado Ferry Landing, 1201 First St, Coronado, 92118; Tel: +1 619 234 4111; Website: Coronado Ferry Landing

Flagship Cruises, 990 N Harbor Dr, San Diego 92101; Tel: +1 619 357 4054; Website: Flagship Cruises
Paddle or pedal
Since you're on an island, why not take to the waters? Embark on an urban kayak tour as you paddle beneath the San Diego-Coronado Bridge. You'll enjoy views of the bay and the modern, gleaming skyline as you learn about the city's cultural and maritime history. Back on land, you can rent a bike and tour the island via miles of level paths along the coastline. Or play a round of golf at the Coronado Municipal Golf Course, rated one of the best public courses in the nation.