Where to Shop in Tampa - From Traditional Cigars to Cutting-Edge Styles
Where to Shop in Tampa - From Traditional Cigars to Cutting-Edge Styles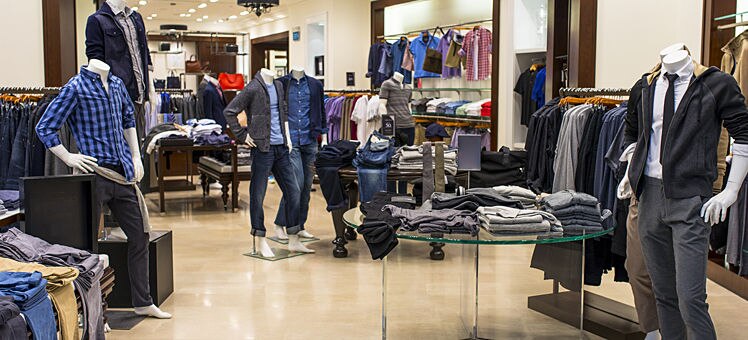 In the late 19th and early 20th centuries, Tampa was renowned for fine hand-rolled cigars, and is still affectionately called "Cigar City." Today, Tampa is still known for producing some of the best cigars in the country. But that's no longer all the city has to offer. A shopping spree in 21st-century Tampa involves visiting an eclectic range of retailers, from upscale designer boutiques to thrift shops and bookstores.
Ybor City: A cigar lover's dream
Cigar aficionados will want to make sure they stop at King Corona Cigars at least once during their stay. This cigar bar and café is known for its excellent selection of hand-rolled cigars, both traditional and flavored, as well as cigar accessories. And a visit to King Corona isn't just a shopping excursion - it's an experience. travellers and locals alike spend hours savoring cigars with beers or Cuban coffees as they people-watch and daydream of the cigar factories that put Tampa on the map.
King Corona Cigars, 1523 E 7th Avenue, Tampa 33605; Tel: +1 813 241 9109; Website: King Corona Cigars
Shopping on Tampa Riverwalk
Many must-see downtown sights call Tampa Riverwalk home, from Florida Aquarium to Glazer Children's Museum. If you want souvenirs to remind you of your Big Guava getaway, stop at one of the many gift shops. Prefer to shop like a local? Drop by Surf Down Under, where you'll be immersed in a world of flip-flops, board shorts, and beach gear. If you're looking for a sugar rush, a visit to Qachbal's Chocolatier is the answer. This local sweet spot is known for its homemade truffles and hand-dipped chocolate pretzels.
International Plaza and Bay Street
If you want to find Tampa's hottest fashions, this is the place. Conveniently located next to Tampa International Airport, International Plaza and Bay Street houses more than 200 shops. You can treat yourself to that colourful new Vera Bradley bag, or opt for classic and subdued at Burberry. There's even a Disney Store® for kids. And if all that shopping has you feeling famished, you won't go hungry here. The plaza has a range of dining options, from sandwich shops and steakhouses to a martini bar and a gelato parlor.
St. Petersburg: Gulf Coast style
If "hipster," "bohemian," and "retro" are words you use to describe your style, make the 30-minute drive across the bay to St. Petersburg. Amid many boutiques and thrift shops, Star Booty Salon gives rock star-worthy haircuts, and sells T-shirts, magnets, and posters that revolve around music and pop culture. Those not certain what they're searching for will likely find it at ARTPool Gallery. You can get lost in the aisles of local arts and jewelry, vintage clothing, and books. If you aren't dropping from shopping, you can check out the beach or Dalí Museum afterwards.
Hyde Park: From elegant to eclectic
You can easily spend a day among the restaurants and shops of Hyde Park. At Hyde Park Village, you'll find a mix of local and name-brand retailers like Anthropologie and Don Me Now. Bookworms can drive 10 minutes to Inkwood Books, a charming bungalow turned bookstore that stocks an eclectic range of reading material, as well as cards and gifts.