Where to Shop in Avignon - Latest Trends and Antique Appeal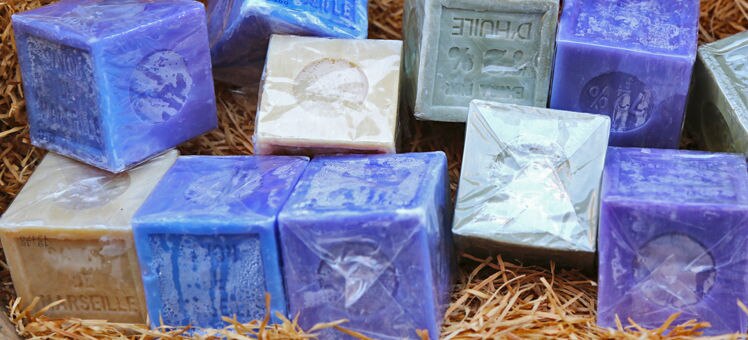 Avignon's characteristic antiquity gives no indication of the modern shopping opportunities within, but rest assured you'll find plenty of stylish clothing, souvenirs, and exotic foods. True to the ancient walls that act as the focal point of the city, there are also antique and secondhand shops tucked into its streets. Keep your eyes open, and you'll discover valuable pieces to bring home.
City-centre fashion
Take a walk down Rue de la République and you'll see shops selling the latest in fashionable clothing, shoes, and accessories. Many are international chains like Zara and H&M, but French brands like Jennyfer dot the shopping landscape as well. To the east you'll find a labyrinth of one-way and pedestrian-only streets that branch into a retail paradise. Explore stores that specialize in chocolate, art, music, designer clothes, and wine.
Jennyfer, 22 Rue de la République, 84000 Avignon; Tel: +33 4 32 76 34 08; Website: Jennyfer
Books and tea
For literature lovers and wordsmiths, Camili Books & Tea, the city's only English-language bookstore, is a must-visit. New and used volumes are available for as little as 1 euro, in genres ranging from poetry to DIY. If you buy a book and want to read it on the spot, head to the tearoom, which carries teas from all over the world, plus fair trade coffees and homemade pastries. On warm days, you can relax outside on the shaded patio.
Camili Books & Tea, 155 Rue Carreterie, 84000 Avignon; Tel: +33 4 90 27 38 50; Website: Camili Books & Tea
Local boutiques
Due south of Les Halles is Rue Bonneterie, a street lined with independent specialty stores. Here you'll find gems like Liquid, with its bountiful collection of alcoholic and non-alcoholic drinks, including wine, liquor, and tea. Chaumeil-Madaule, which is run by several generations of craftsmen, sells quality leather and fur coats, and Come Prima carries an assortment of jazz and world music.
Liquid, 37 Rue Bonneterie, 84000 Avignon; Tel: +33 4 90 27 38 50; Website: Liquid

Come Prima, 18 Rue Bonneterie, 84000 Avignon; Tel: +33 4 13 66 40 67; Website: Come Prima
Avignon antiques
Fans of vintage and secondhand treasures will enjoy browsing Avignon's antiques stores. At Yannerick Sérignan Antiquités, in the chapel of Abbaye de Sénanque, Yannerick himself will likely greet you and share his passion for local woodwork. The business, started in 1919 by his grandfather, showcases furniture of every kind, including armoires, desks, and wing chairs. You'll also notice antique tapestries and dinnerware.
Shopping tips
Be sure to call ahead or check online to see if shops are open, especially on Sundays. Many open later in the day or close for long lunches. Some independent stores post hours, but owners may take the liberty of locking up when they have an appointment during the day or if business is slow.