Family-Friendly Milwaukee - From Museums and Laser Tag to Wild Urban Exploration
Family-Friendly Milwaukee - From Museums and Laser Tag to Wild Urban Exploration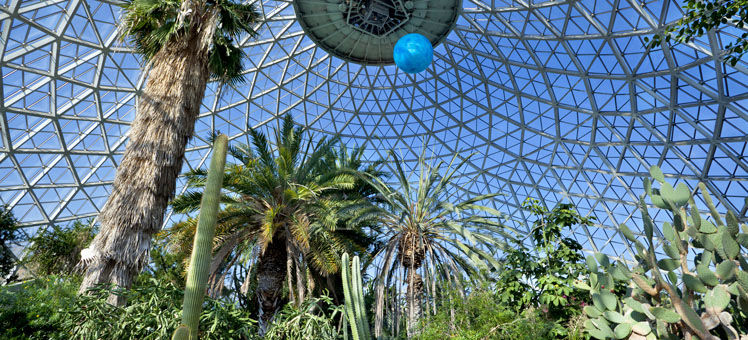 You'll find plenty of attractions for kids throughout Milwaukee, from the famous Milwaukee County Zoo northwest of city centre to Lightspeed GoKarts and Laser Tag to the south, near the airport. There are also a plethora of family-friendly dining options, science museums, and outdoor pursuits that are sure to tire out even the most active little travellers.
Science and technology
Milwaukee's industrial heritage plays out for kids in hands-on museums devoted to showing inquiring young minds how things work. At downtown's Betty Brinn Children's Museum, kids can role-play at their dream jobs, from bus driver to TV sportscaster, or try their hand at invention in the Be a Maker creative space. Discovery World, home to the 10-tank Reiman Aquarium that houses various ecosystems, and the Urban Ecology centre, expose kids to the secrets of the natural world.
Discovery World
With exhibits ranging from Les Paul's House of Sound (named for the Wisconsinite inventor who pioneered the electric guitar) to Grossology: The (Impolite) Science of the Human Body, Discovery World has something for everyone.
500 North Harbor Drive, Milwaukee 53202Tel: +1 414 765 9966
Discovery World website
Urban Ecology centre
This free attraction aims to connect visitors with the natural world. You can join daily tours at Washington Park, Riverside Park, and Menomonee Valley including early morning birding hikes and animal feedings.
Riverside Park, 1500 East Park Place, Milwaukee 53211. Tel: + 1 414 964 8505
Urban Ecology centre website
Animal adventures
Animal lovers will find lots to do in Milwaukee, starting with the Milwaukee County Zoo, home to more than 2,000 animals and the Oceans of Fun Seal & Sea Lion Show, which runs from May through August. For a hands-on education in Wisconsin's agricultural heritage, you can drive 45 minutes west to Eagle and check out Old World Wisconsin. Here, you'll find living history exhibits that introduce visitors to farmstead handicrafts, farming techniques, and animal husbandry.
Milwaukee County Zoo
Meet zoo residents, including giraffes, reptiles, and big cats, up close by following the feeding schedule posted online. Visitors travelling from October through March can take advantage of free admission on Family Free Days once a month.
10001 West Bluemound Road, Milwaukee 53226. Tel: +1 414 771 3040
Milwaukee County Zoo website
Old World Wisconsin
This living history museum's 60 historic structures range from ethnic farmsteads to a replica of an 1880s village. These exhibits comprise one of the world's largest collections dedicated to the history of rural life.
W372 S9727 Highway 67, Eagle 53119. Tel: +1 262 594 6301
Old World Wisconsin website
Active pursuits for all
West of the city centre, the Tosa Pool at Hoyt Park is a public swimming pool that's open from May to September and includes a waterslide. Parents in need of some downtime can head to The Landing at Hoyt Park, a seasonal beer garden near the park's historic bathhouse. An 8-minute drive south of downtown, Bounce Milwaukee is a family fun centre with a 700-square-foot inflatable sports arena, a rock climbing wall, and vintage games. You can also drive 10 minutes south to CMP Tactical Lazer Tag or Lightspeed GoKarts and Lazertag.
CMP Tactical Lazer Tag
Like a video game come to life, this adventure experience comprises 1.5 hours of laser pursuit for kids aged 8 and up.
4905 South Howell Avenue, Milwaukee 53207. Tel: +1 414 483 2222
CMP Tactical Lazer Tag website
Kid-friendly foods
Although many of Milwaukee's restaurants serve kids quite handily, if you're looking for a family meal that's sure to please everyone, head to Maxie's Southern Comfort. The menu features kid-friendly favorites like mac 'n' cheese, sweet potato fries, and cheeseburgers, while parents can indulge in the restaurant's fresh seafood options and soul food classics like jambalaya. For a sweet treat, you can head to Buddy Squirrel for a wide selection of chocolates and nuts.
Maxie's Southern Comfort
Specializing in fresh local fare, this restaurant is as ideal for kids craving comfort food as it is for parents looking to partake in the nightly happy hour deals.
6732 West Fairview Avenue, Milwaukee 53213. Tel: +1 414 292 3969
Maxie's Southern Comfort website
Buddy Squirrel
You can pick up gourmet candied nuts, popcorn, or chocolates from this Milwaukee mainstay. The flagship store on Bolivar Avenue also offers tours of their candy production facility, complete with free samples.
1801 East Bolivar Avenue, St. Francis 53235. Tel: +1 414 483 4500
Buddy Squirrel website