Cool Pubs, Hot Dance Floors, and Chilled Evenings - Exeter's Nightlife and Entertainment Scene
Cool Pubs, Hot Dance Floors, and Chilled Evenings - Exeter's Nightlife and Entertainment Scene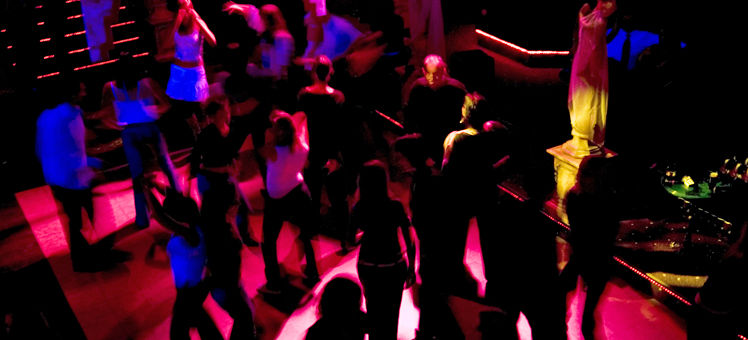 The lively vibe that naturally stems from this college town can be felt throughout Exeter's exciting nightlife. An inviting assortment of pubs, clubs, and live music venues can be encountered downtown, including some venues that are housed in historic buildings. You'll also be able to venture out at night and take a look at the dark side of Exeter's storied past.
Explore Exeter's pub scene
Exeter has long been a place to kick back with a pint. This tradition is still strong today, and the city centre is dotted with a unique mix of charming alehouses that play up their past, making it a prime place to enjoy a pub crawl. You'll also find contemporary bars featuring sleek interiors and lounge-like atmospheres.
The Ship Inn
According to legend, this was the pub of choice of Sir Francis Drake. Live music happens every weekend, and you'll be able to pair your ale with carved roast meats on Wednesdays.
Martin Lane, Exeter EX 1EYTel: +44 1392 272040
The Ship Inn website
John Gandys
You can enjoy regional beers and craft cocktails sitting amidst a wash of bright neon colours. John Gandys has extended late-night hours on Friday and Saturday.
23 Gandy St., Exeter EX4 3LS. Tel: +44 1392 213924
John Gandys website
Catch some live music
Exeter's vibrant music scene has something to offer for everyone. You'll find spacious venues whose stages welcome a wide variety of musical styles, and intimate indie clubs that nurture the stars of tomorrow. Some music halls feature bars if you're in the mood for a pre-show drink, while others turn into nightclubs when there is no show scheduled.
Exeter Phoenix
Jazz, blues, hip-hop, rock, and other musical genres make their way to this cultural centre's auditorium. The venue is also home to several art galleries that are open during the daytime.
Bradninch Place, Gandy St., Exeter EX4 3LS. Tel: +44 1392 667080
Exeter Phoenix website
Cavern Club
Muse, Mumford and Sons, and other rock luminaries have all played at this raucous music spot. A collection of DJs spin indie and alternative music on non-performance nights to keep the party going.
83-84 Queen St. Exeter EX4 3RP. Tel: +44 1392 495370
Cavern Club website
Dance the night away
If you're in the mood to go clubbing, Exeter has a place on the dance floor for you. While most of the city's nightclubs are located downtown, you will find a handful of intriguing places if you venture into other neighbourhoods, like the West Quarter. The scene here contains several opportunities for you to enjoy drink specials and themed dance evenings.
Timepiece
Exeter's oldest nightclub is also its most eclectic, as you can find yourself dancing to house, salsa, or grunge on any given night. Need a break? You can retreat to their wine bar or heated terrace to catch your breath.
Little Castle St., Exeter EX4 3PX. Tel: +44 1392 493096
Timepiece website
Mosaic
The drink specials offered at this West Quarter spot makes it a popular hangout for the city's college crowd. You can expect to groove to tunes covering 3 decades spun by resident DJs.
Mary Arches St., Exeter EX4 3AZ. Tel: +44 1392 271586
Mosaic website
Take a ghost tour
A city that's been around for nearly 2 millennia is bound to have spooky stories. Creepy tales of ghosts and ghouls abound throughout Exeter, and these come to life by taking a nocturnal guided tour of some of the city's most haunted spots. Some don't require prior booking. All you need to do is show up - if you dare.
Red Coat Guided Tour: Ghost and Legends
On this 90-minute tour, you can expect to hear bone-chilling accounts of ghosts hanging around points of interest like Exeter Cathedral and Barnfield Theatre.
Dix Field, Exeter EX1 1JJ. Tel: +44 1392 265203
Red Coat Guided Tour: Ghost and Legends website