San Jose's Nightlife and Entertainment - Improv Comedy, Upscale Pool Halls, and Sophisticated Bars
San Jose's Nightlife and Entertainment - Improv Comedy, Upscale Pool Halls, and Sophisticated Bars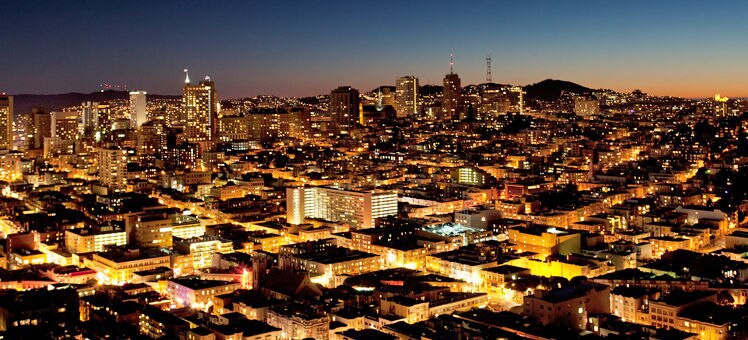 Most of the city's best nightlife can be found in downtown San Jose. Improvised comedy is a popular choice, with 2 venues offering different styles. Lively bars, lounges, and clubs are plentiful, and cater to eclectic musical tastes, from pop to new wave. Upscale billiards clubs provide a good time in a chilled-out atmosphere.
Bars and lounges
You can choose between sophisticated, chic venues and vibrant, lively surroundings in San Jose. Bars and lounges are mainly situated in the downtown area, so focus here when searching for the right spot for you. Hookah bars are a popular choice; in most, you can select from a menu of flavors like amaretto and apple, as well as delicious drinks.
Tangerine Hookah Bar
Tangerine Hookah Bar is a full-service establishment in downtown San Jose with over 40 flavors to choose from. They also serve a selection of teas, coffee, and an assortment of snacks.
30 Fountain Alley, Suite #150, San Jose, CA 95113Tel: +1 408 634 5450
Tangerine Hookah Bar website
55 South
This bar is an excellent spot for cocktails. The vibe is sophisticated, with DJs spinning great tunes all weekend. There are also craft beers, gourmet food, and lively theme nights, like Tiki Tuesday.
55 South 1st Street, San Jose, CA 95113. Tel: +1 408 288 6000
55 South website
Dance clubs
Depending on your speed, you can choose between today's most popular dance and R&B tracks, become nostalgic over the 1990s alternative and pop music scene, or have a flashback to 1985 in San Jose's dance clubs. Downtown is the haven for the city's varied club scene.
The Ritz
This is the place to be for alternative music from great DJs. Each night has a different theme, such as "80s versus 90s" and "Atomic Dance Party."
400 South First Street, San Jose, CA 95113.
The Ritz website
Studio 8 Nightclub
Multiple bars, VIP cabanas, and excellent sound and lighting feature in this popular club for dancing the night away in downtown San Jose.
8 South 1st Street, San Jose, CA 95113. Tel: +1 408 279 4444
Studio 8 Nightclub website
Laughing at improvised comedy
There's nothing quite like a night of shared laughter, good food, and flowing drinks. San Jose has some great improvised comedy venues that offer exactly that. Comedy Sportz fuses live skits with competition for a family-friendly evening of chuckles. A 5-minute walk away is San Jose Improv, for a more adult night of comedy, as well as a full menu of food and drinks.
Comedy Sportz
Two teams of professional comedians compete to win best audience reaction at Comedy Sportz. Everyone - from kids to grandparents - is welcome. But don't let that put you off; this family-friendly comedy show is never boring.
288 South 2nd Street, San Jose, CA 95113. Tel: +1 408 985 5233
Comedy Sportz website
San Jose Improv
Improvised shows and touring stand-up comedians collide at San Jose Improv. It delivers sidesplitting laughter, great drinks, and good food. Try their Sriracha chicken wings and Tropical Tickle cocktail for a real treat.
2 South Second Street, San Jose, CA 95113. Tel: +1 408 280 7475
San Jose Improv website
Upscale Billiards clubs
Billiards clubs, like South First Billiards, offer a cool atmosphere to play pool without ever feeling overcrowded. It's a chilled-out, fun place to enjoy a night out. You can also play air hockey or table tennis when you're ready to move on from the felt tables.
South First Billiards
South First Billiards is a funky spot for all ages to play pool and listen to live music. With 29 Olhausen tables, finding a spot is no problem. There's a full menu of delicious eats and yummy cocktails too.
420 South 1st Street, San Jose, CA 95112. Tel: +1 408 294 7800
South First Billiards website