Know Before You Go - Essential Travel Tips for Visiting Wisconsin Dells
Know Before You Go - Essential Travel Tips for Visiting Wisconsin Dells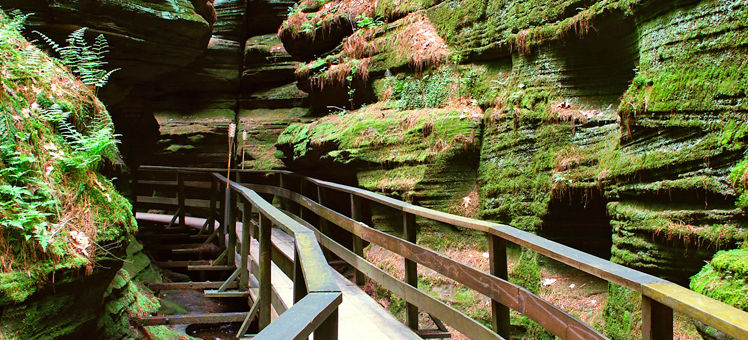 As the Waterpark Capital of the World, Wisconsin Dells is a major destination for families, especially May through September. Many waterparks and attractions also cater to winter travel by offering indoor features. For a successful visit to this scenic and amusement-packed area, planning ahead in crucial. Don't be afraid to ask the famously friendly locals and vendors for recommendations.
Best time to travel
Summer is the best season to experience Wisconsin Dells. Its Wisconsin River vistas are lush and green, and you'll find outdoor entertainment, events, and tours around every corner. The area's famous waterparks run full blast May through September, and you can enjoy the restaurants and amusements clustered in downtown Wisconsin Dells on foot. Fall and winter have their charms, too, when Wisconsin's deep snow softens the scenery and the crowds thin out. Look for travel deals in late fall, when the pace slackens and your guides have more time to share their passion for the place.
Not to miss
While you might be tempted to spend your waking hours thrill-seeking in Wisconsin Dells waterparks, don't miss the original water feature: the Wisconsin River, whose geologic formations are thousands of years old. Many tour operators and guides will illustrate first-hand how logging, tourism, and entrepreneurial ingenuity have forged the Dells of today. Understanding locals' hard-working Midwestern loyalty to the community is your key to unlocking its best amenities and service.
Getting around
Around 40 minutes southeast in Madison, Dane County Regional Airport (MSN) is closest to Wisconsin Dells. From there, Delta, Frontier, United, and American Eagle airlines connect nonstop to Orlando, Detroit, New York City, and Minneapolis-St. Paul. If you're renting a car, consider 4-wheel-drive in the winter months to handle snow and ice. Wisconsin Dells also has an Amtrak train station for connection to the Pacific Northwest and Chicago. Around town, it's preferable to drive, take free shuttles, or use one of 3 local taxi services. Wisconsin Dells Kangaroo Taxi also provides airport shuttle service.
Cuisine
Wisconsin Dells lodging is often bundled with activity admission passes, but most packages do not include meals. Popular local fare includes traditional American burgers, fish, and steakhouse cuisine, accompanied by variants of Wisconsin's famous cheese. The culinary community is more diverse than it might appear, with specialty restaurants ranging from traditional Italian to vegan. No meal is complete without locally made sweet treats and desserts such as gourmet popcorn, handmade chocolates, ice cream, and cheesecake.
Customs and etiquette
Wisconsin Dells culture is relaxed, casual, and modest in a Midwestern way. It's acceptable to dress comfortably for all-day activities, though some formal restaurants and nightclubs have dress codes. Tipping is not mandatory, but is considered good form in restaurants and for transport, guide, and hospitality services. Tipping of 10 to 15 percent is standard for daytime meals, and 15 to 20 percent for evening meals. Group tour rates may include gratuity, but it's courtesy to tip your guide or driver 10 to 20 percent the cost of admission. Private guides warrant 20 to 30 percent.
Fast facts
Population: 6000

Spoken languages: English

Electrical: 110 volts, 60 Hz, plug type A, B

Phone calling code: +1

Emergency number: 911
Discover
Find your perfect holiday in Wisconsin Dells
From 90 hotels.