An Antalya shopping guide – where and what to shop and buy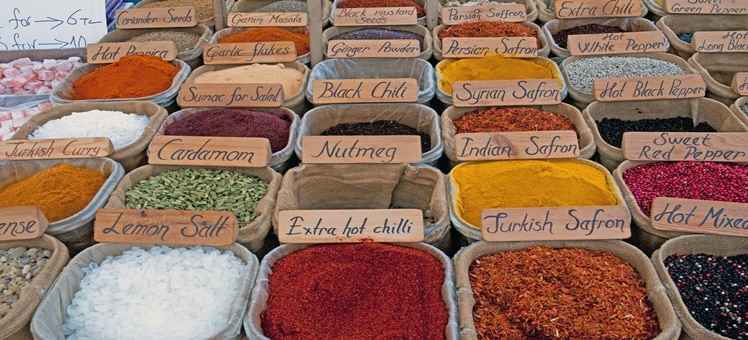 The coastal provincial town of Antalya boasts an amazing range of retail products, setting the scene for the perfect shopaholic's paradise. Shopping can be both a peaceful therapy session or an exhilarating adrenaline rush depending on where you go. The modern malls that are scattered across the city should provide a similar shopping experience to that of home.
But to savour an authentic shopping experience, you have to visit the city's many street markets and bazaars to soak up the local, daily scene. High-end malls will have standard fixed prices but small dealers in the bazaars are more inclined to participate in a good old haggling session.
Kaleici
For the best of local shopping, there is no better place than a trip to the old district of Kaleici. Within these walls that are complete with traditional Ottoman-style houses and cobbled stone roads, travelers will find all their retail desires. Home to a few of the city's best buys, many interesting stores here specialize in anything from local souvenirs, antiques and carpets to boutique fashion and jewelry. Main shopping avenues to visit here are Cumhuriyet, Gulluk, Ataturk and Isiklar.
Antalya main bazaar
Escape the modern retail world by experiencing the local life with a visit to one of the city's many traditional bazaars. For centuries, Bazaars have played a pivotal role in daily Turkish life. Antalya Bazzar is the city's main bazaar that sells a wide variety of local products such as handmade craftwork and jewelry, as well as local Turkish food produce that are perfect for souvenirs. Local tailors, shoe stores and Turkish leather goods stores can also be found here.
Antalya Turban Marina
With a mesmerising view of the Mediterranean and the splendor of Kaleici behind it, Antalya Turban Marina is definitely one of the more interesting places to shop in. Around this area, fashion stores specializing in international and local brands are available as well as small cafes, bars and restaurants. You will also find that diving and water sport equipment can be found here.
Shopping malls
Antalya houses numerous amounts of shopping malls that will cure the hardest of shopaholics. Terracity Mall proudly proclaims itself as Antalya's largest shopping mall with over 150 stores and 30 restaurants located here, offering the finest in local and international brands. Migros MMM is the massive Swiss international mall chain that is popular with the locals. Home to 130 stores, visitors will find everything from local brands to high-end international labels to satisfy their retail cravings.
Laura Street Market
Technically speaking, this popular weekend market isn't really a street market but more of a shopping center. Open every Saturday, Laura Street Market is a popular venue that offers a wide range of international and local products including food, perfumes, fashion accessories and traditional Turkish wear such as belly dancing costumes.
Shopping Tips
When shopping for carpets or antiques, please take note of Turkish Law which states that the export of such items is strictly forbidden. The same goes for any historical item that is over 100 years old. Be wary of salesmen who tell you otherwise and always ask for a 'Proof of Age' certificate on an item to verify its age. This certificate determines whether or not you'll later experience trouble at customs. If you're planning on buying exotic jewelry and gold, most dealers are required by law to have a government certificate licence which allows them to deal with such items. Most of the time, these certificate are usually displayed on the wall.
Discover
Find your perfect holiday in Antalya
From 540 hotels.