What to see and do in Seoul – a guide to notable attractions and landmarks
What to see and do in Seoul – a guide to notable attractions and landmarks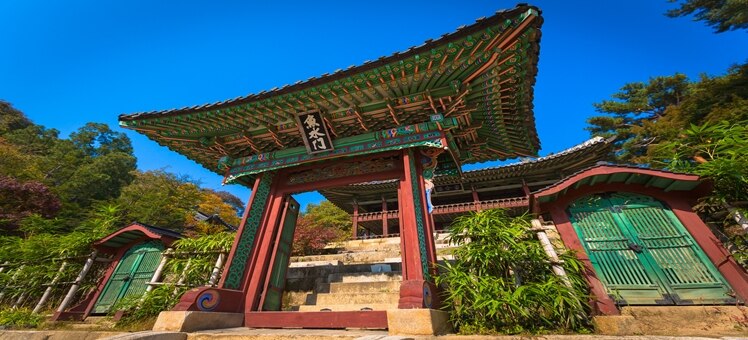 The city's attractions are spread out across the entirety of Seoul. Some tucked away in far out suburbs, others glittering in the built up city center, but wherever you choose to explore, be assured that Seoul won't disappoint. As a huge 600 year old city, and the largest capital in South Korea it's no surprise that Seoul is home to a vast array of historical, architectural and natural sites.
The Bell of King Seongdeok
Stored in the National Museum of Gygeongju, the bell of Seongdeok is the largest extant bell in Korea. The bell was cast in 771 AD, during the reign of King Hyegong, grandson of King Seongdeok after whom the bell was named. The bell is sited as one of a few masterpieces of Unified Silla art and was named no. 29 out of the original 116 National Treasures of Seoul in 1962. A must see.
Cheonggyecheon Stream
This stream runs through downtown Seoul and is 15ft below street level, making it a quiet haven amongst the bustling city. You can walk the 5.8 km alone, or (book in advance) a walking tour and see the 22 bridges and stepping stones. At night, the walk is lit up and you'll find many a city couple taking a romantic stroll.
Seoul Arts Center
The Seoul Arts Center holds hundreds of incredible performances each year from a range of different mediums. Ballets, plays, music, operas, dances and much more are on offer at this sprawling art and culture center. At the weekend you can catch free shows on the outdoor stage though the main complex is formed of five buildings, three museums, a music hall and an opera house.
Seoul Fortress Wall
Walk along a piece of history as you travel the length of Seoul's Fortress Wall. Built in 1397, the wall was originally created to protect Seoul (known then as Hanyang) during the Joseon Dynasty. Although portions of the wall have been destroyed, considerable parts are still standing and others are being restored. Due to its length it's worth visiting the wall over a few days, with some of the walks being more physically demanding (though just as stunning and rewarding). For one of the best walks start at Waryong Park, taking shelter from the sun by cutting through the forest under the canopy of trees. Head towards Sukjeongmun, the Great Northern Gate. Sukjeongmun is one of the Eight Gates of Seoul that were located along the length of the walk when it was first erected.