Alicante shopping guide – where to go and what to buy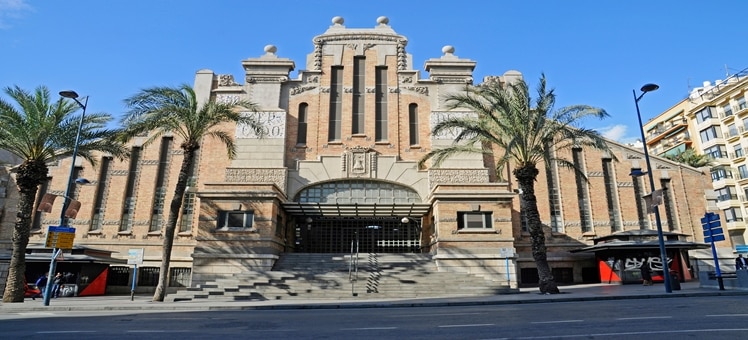 From bustling outdoor markets to chic designer stores and high street fashions, Alicante is a top spot for shopping. The main city streets are lined with glass-fronted stores showing off their wares from leather goods to local foods. Several large shopping malls are dotted around the city with well-known high street stores, fast-food restaurants and cooling air-conditioning to provide relief from the summer heat. Markets are great for hunting out a bargain and for local crafts and produce too.
Weekly market stalls groan under the weight of local crafts, Spanish leather bags, shoes, ceramics, pottery, wicker ware weaved from local reeds, and lace. Little food shops specialize in liquid gold - olive oil -fruity red wines from the Alicante region, rich Valor chocolate made in Villajoyosa and turrón from Jijona - made with almonds and honey. Quality leather shoes and bags made in the neighbouring city of Elche are also widely sought-after by discerning shoppers. Other souvenirs worth looking out for are paintings by local artists, honey and silk fans.
Old Town
Jewelry, wedding dresses, shoes, fashion and food all jostle for attention in the windows of friendly, family-run shops in Alicante old town. The best place to start is along the vibrant Rambla de Mendez Nunez, close to the cathedral, particularly for smaller, individually-owned shops. The nearby Avenida de Maisonnave is home to high-street names and two branches of Spain's largest department store, El Corte Inglés, selling everything from fashion to cosmetics, electrical goods and quality food.
Alicante Central Market
Colorful, polished fruits and vegetables, dozens of varieties of fresh fish, meat, sausages, and flowers provide a feast for all the senses in the central market. Open every morning except Sunday, the riot of colors and competing scents provide an unforgettable experience. The building itself is amazing with an eclectic 'modern' style. The central market is a favorite with locals for cheap, fresh food, and at the rear of the building is the daily flower market – another delightful aromatic and colorful scene.
Street markets
Close to the marina, the intricately designed Explanada de Espana Boulevard with its wavy, dramatic marble tiles is the scene for a craft market. Little stalls selling local handicrafts, jewelry, clothes and bags line the promenade alongside pavement cafes and bars. Local artists sell their paintings at an evening market on the Paseo del Doctor Gadea. An antiques market takes place every Sunday in the Plaza del Ayuntamiento, next to the impressive town hall.
Shopping malls
Several shopping malls with dozens of shops and restaurants under one air-conditioned roof can be a pain-free way to shop. Alicante has several sizeable shopping centers. The one with the best view is the vast Panoramis, overlooking the marina with a fantastic sea vista. The complex has several restaurants and bars plus a multiscreen cinema, so is perfect for late-night shopping and entertainment. The Gran Via mall has more than 100 shops, including high-street chain stores, fast-food restaurants and the bargain fashion store Primark.
Shopping Tips:
In the summer, get up early to go to the outdoor markets as the heat can really build up by midday or even earlier. Check souvenirs and leather goods carefully at the markets to make sure that they are made in Spain - many come from China!