Taipei Travel Tips - Helpful hints and advice on local destination information
Taipei Travel Tips - Helpful hints and advice on local destination information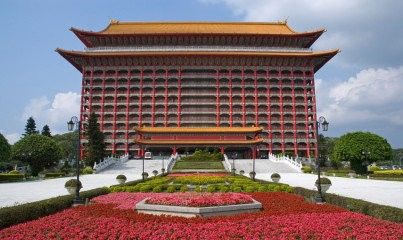 As big cities in Asia go, Taipei is one of the safest for visitors, with little in the way of violent crime and high standards on hotels and hygiene. Transport options in the city and from the airport are excellent, while changing money is a breeze. It is useful to know some basic dos and don'ts, while avoiding the typhoon season is a must.
Customs and etiquette
The Taiwanese have some odd customs and beliefs and it is worth learning a few dos and don'ts ahead of your visit. For example, avoid pointing at cemeteries or mausoleums and be sure to remove shoes before entering temples and shrines.

Eating is done with chopsticks for noodles and for and spoon for rice dishes, while tea is served throughout a meal. Tipping is unnecessary in Taipei outside of swanky restaurants, and even then the top restaurants will already add a service charge.


Money
The New Taiwan dollar (TWD, NT$) is the currency in Taiwan, where notes go from NT$100 to NT$2,000, and coins to NT$50. It's best to have a combination of cash and cards when visiting Taipei as many places won't accept credit cards. ATMs are in abundance and tender local currency on remote foreign accounts.

Be aware that Taipei is super-expensive for hotels and fine dining—one of Asia's most expensive cities—although it is not quite as pricey as major Japanese centers.


Weather
Taiwan has a semi-tropical climate, which is hot and humid for most of the year. The only real respite is during the dry November through February season when temperatures hover around the 20s (°C). February through April is also not too bad, if a little damp, while summers are uncomfortably hot and muggy.

The typhoon season is generally June through October, with August and September the most likely months for extreme wet and windy weather.
Transportation
Taipei's public transportation system is reliable and efficient, with a mass rapid transit system covering much of the important parts of town and clean and efficient buses that have their own lanes.

Taipei's Mass Rapid Transit (MRT) features six lines: Danshui, Muzha, Nangang/Banqiao, Xindian, Zhonghe, and Xiaonanmen. Tickets are well priced (with singles and passes available) and stations and trains have maps in them. There's also a couple of regular train stations in town - Taipei Train Station (central) and Songshan Station (east)—while taxis are reliable, air-conditioned and can be hailed all over.

Taiwan Taoyuan International Airport (TPE) is served by a variety of public buses and an express shuttle. The shuttle leaves every 15 minutes (05:30 to 01:30) and is the best option cost wise, while the public buses are cheapest and run to Taipei Train Station. Taxis operate on a queue system at both terminals and are efficient, yet pricy.


Fast facts
Population: 2.5 million inhabitants - seven million with suburbs
Taipei is the administrative centre of Taiwan
Spoken languages: Mandarin Chinese, English proficiency
Electrical: 110 Volts, 60 Hertz
Phone/calling code: +886 2

Find more information about Taipei and hotels in the area:
Taipei hotels | Taiwan hotels | Taipei Hotel Special Deals
Discover
Find your perfect holiday in Taipei
From 1140 hotels.