Delhi Shopping Guide - Find where and what to shop and buy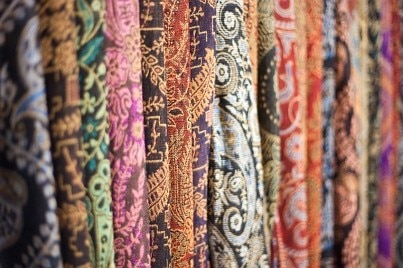 If you aren't afraid to elbow your way through crowded bazaars and haggle with vendors, Delhi is a fantastic shopping arena. Large Western-style shopping malls cloud the horizon; however, the city's shopping turf is still largely confined to the rudimentary marketplace.
Connaught Place is a convenient starting point on any shopping expedition, with many outlets stocking quality goods at Indian prices. Janpath is a massive flea market, so shoppers should have their negotiation skills at the ready.

A wide selection of handicrafts from around the country can be found in Dilli Haat, and although prices are a little steeper than elsewhere, most shoppers find the relaxed ambiance is worth the extra rupee.

The Indian book industry is churning out English language books at high speed, and Delhi is the main hub for publication. Many popular titles can be found for a fraction of their cost in the West.


Connaught Place
This circular shopping center is a cross between an Indian bazaar and Western shopping mall. Connaught Place is easy to navigate and outlets sell a good selection of books and clothing.


Noida/Gurgaon/Ghaziabad/Faridabad
A rash of massive shopping malls is appearing in the outskirts of the city. Shopping facilities at these centers can be compared to any large Western shopping mall, with international brand names in stock. Most malls have food courts on site.


Janpath
This shopping mecca covers the entire spectrum of goods for sale, with many bargains to be found. Shoppers should haggle without hesitation, but beware quality of goods can vary greatly.


Dilli Haat
This is a one-stop, comprehensive shopping arena for handicrafts from all over India. Not only is the atmosphere more relaxed, but the artists come to sell their own goods. The modest entry fee also means there are fewer beggars, touts and scam-artists harassing shoppers. The Foods of India section showcases various dishes and delicacies from around the country.
Sarojini Nagar Market
Delhi's largest outdoor pedestrianised shopping arena is a favorite among local fashion conscious teens. Many Western brands stocked and all at affordable prices. Well worth a good rummage.


Delhi shopping tips
Saturday is the busiest shopping day, so to avoid crowds and congestion, trawl the markets during the week. Bargaining is expected almost everywhere, and prices are marked up for tourists - so don't hold back. Offering a third of the given price is a good place to start, and usually allows both vendor and customer to reach an agreeable figure. Quality can vary massively, so take time to examine goods before making a purchase. Shoppers in upmarket malls shouldn't expect any discounts, but international branded products are nearly always authentic.

Find more information about Delhi and hotels in the area:
Delhi hotels | India hotels