Goa Food and Dining Guide – Find the Best Restaurants in Goa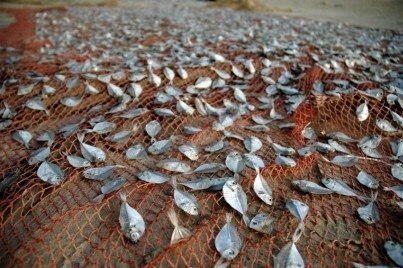 Restaurants in Goa offer visitors a wide selection of flavors and cuisines from around the world as well as an abundance of local restaurants serving unique Goan dishes. The local Goan cuisine was influenced by the Portuguese during colonial times but today draws many of its influences from the rest of India.
There are an abundance of inexpensive street stalls, eating halls, cafés and small shop front restaurants that serve Indian and Goan food. For the most part these eateries are fine and offer great value for money although on occasion can leave patrons with an upset stomach.

One of the main staples of restaurants in Goa is fresh seafood, which is caught by local fishermen on a daily basis.


Calangute
Situated in north Goa, Calangute is a beautiful seaside town that has a variety of restaurants serving a wide array of cuisines and flavors from around the world. There are ample local choices, with many seafood restaurants that use locally caught fish, prawns and lobster. Head to Gauravado Street where there are numerous restaurants, cafés, fast food eateries and street stalls.
Panaji
The capital city of Goa has a good choice of restaurants, cafés, and eateries available. Visitors will find the streets along the beachfront filled with inexpensive local eateries serving typical Goan dishes such as curry and Tandori chicken. Also in Panaji are several five-star hotels that all have impressive restaurants serving great food albeit at more expensive prices than at other venues in the city.


Sinquerim Beach
Located approximately six miles from the capital city, Panaji, and directly next to the well-known Aguada Beach, Sinquerim Beach is a beautiful place that is home to many fine restaurants and eateries. Along the beachfront there are numerous local restaurants serving Goan and Indian cuisine as well as a few Western restaurants. The resorts and hotels in Sinquerim Beach also have restaurants, with some offering buffet barbeques which are great value for money.


Some of the best restaurants in Goa
I-95 Deli and Fine Dining
1/115 A Gauravado, Calangute
Phone: +91 832 227 5213
This popular restaurant is located just off the main road of Calangute and serves a Western menu. The comfortable dining room is pleasant and the owners will make you feel right at home. There is fresh seafood daily and grade A beef, which is cooked perfectly. I-95 Deli and Fine Dining is the perfect choice for a casual lunch or a romantic dinner for two.


Fort Aguada Beach Resort

Sinquerim, Bardez
Phone: +91 832 550 1182
The restaurant in the Fort Aguada Resort is truly exceptional, with a wide selection of Western cuisine as well as local Goan, Indian and Southeast Asian dishes too. With its seaside location, it's not surprising that the seafood here is amazingly fresh and the choice of spicy flavors endless.


After Eight
1/274 B Gauravaddo, Calangute
Phone: +91 832 227 9757
After Eight is a small and cozy restaurant serving Western cuisine with French and Italian influences. The dining room has rustic Italian décor and the atmosphere is relaxed. There is a good selection of meat and pasta dishes and also daily seafood specials, depending on what is available on the day.