A Goa travel guide – paradise beaches, rich coconut curries and a religious melting pot
A Goa travel guide – paradise beaches, rich coconut curries and a religious melting pot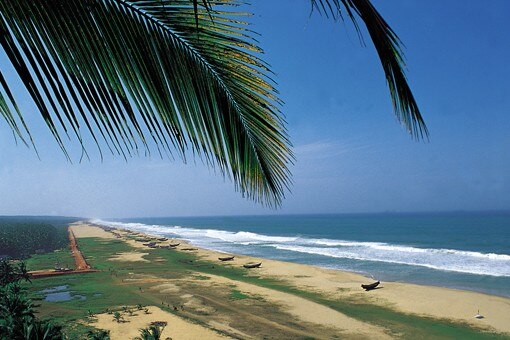 Spend a holiday in Goa and relax on powdery beaches dotted with swaying palm plantations. Stroll out from your Goa hotel to dine at rickety shacks serving fresh curried seafood. Inland, dusty roads link villages and towns in rainforest clearings, while Hindi shrines and hippy trail culture live side by side.
Get your bearings
The southwest region of Goa – one of the India's smallest states - is best known for its 100-kilometre swath of exotic beaches lining the Arabian Sea. Sandwiched between the states of Maharashtra and Karnataka, the Konkan Coast, as it also known, is backed by a hinterland of lush rainforests and paddy fields. Midway between the palm beaches and rural fishing villages lies Panjim, Goa's modern capital, which spans the Mandovi River, Goa's industrial lifeline.


Coconut curries
Palm-shaded beach shacks sell market-fresh snapper, kingfish and giant, juicy prawns marinated in spiced coconut milk. Step off the sand for crab at Britto's on Baga Beach and Dropadi in Palolem for cheesy naan and seafood salad. Air conditioning and freshly squeezed fruit juices cool diners sampling sizzling North and South India dishes in Delhi Darbar in Panjim. Select your own spices from the plantation to season Goan chicken Xacuti curry under the watchful eye of local chef, Branca. She runs cookery courses from her aromatic Panjim kitchen.


Palm-lined beaches
In the South, Colva Beach - nicknamed 'the queen of beaches' by locals - is a romantic, palm-laced nirvana which continues uninterrupted for 40 kilometres. Swing on a hammock on laid back Palolem Beach enclosed by a hilly palm forest and backwater canals. Outriggers fish off the small, family-friendly Baga Beach in North Goa. Cross the Baga River to Anjuna Beach where lively full moon parties take place around beach campfires.
Goan heritage
Old Goa harks back to its Portuguese colonial days with the Basilica de Bom Jesus church murals and the carved altars of the Church of Francis of Assisi. The crashing post-monsoon waters of the Arvalem Waterfalls draw Hindu pilgrims to bath in its plunge pools. In February, during Goa Carnival week, villagers perform folk dances to Ghumat drum beats, while Panjim's fancy dress processions are fuelled by Indian Feni liqueur.


Shopping and haggling
Sandalwood carvings, spices and Kashmiri trinkets are laid out on the sand and hung from palms at Palolem's Anjuna Market on Wednesdays. Hop out of a rickshaw on busy June Road for Bombay Bazaar department store in Panjim. Here, traders sell the whole colour spectrum of pashminas, saris and gemstones. Be treated like royalty at Ashoka Jewellers, in Candolim, where their collection of diamonds and emeralds are paraded before haggling begins.