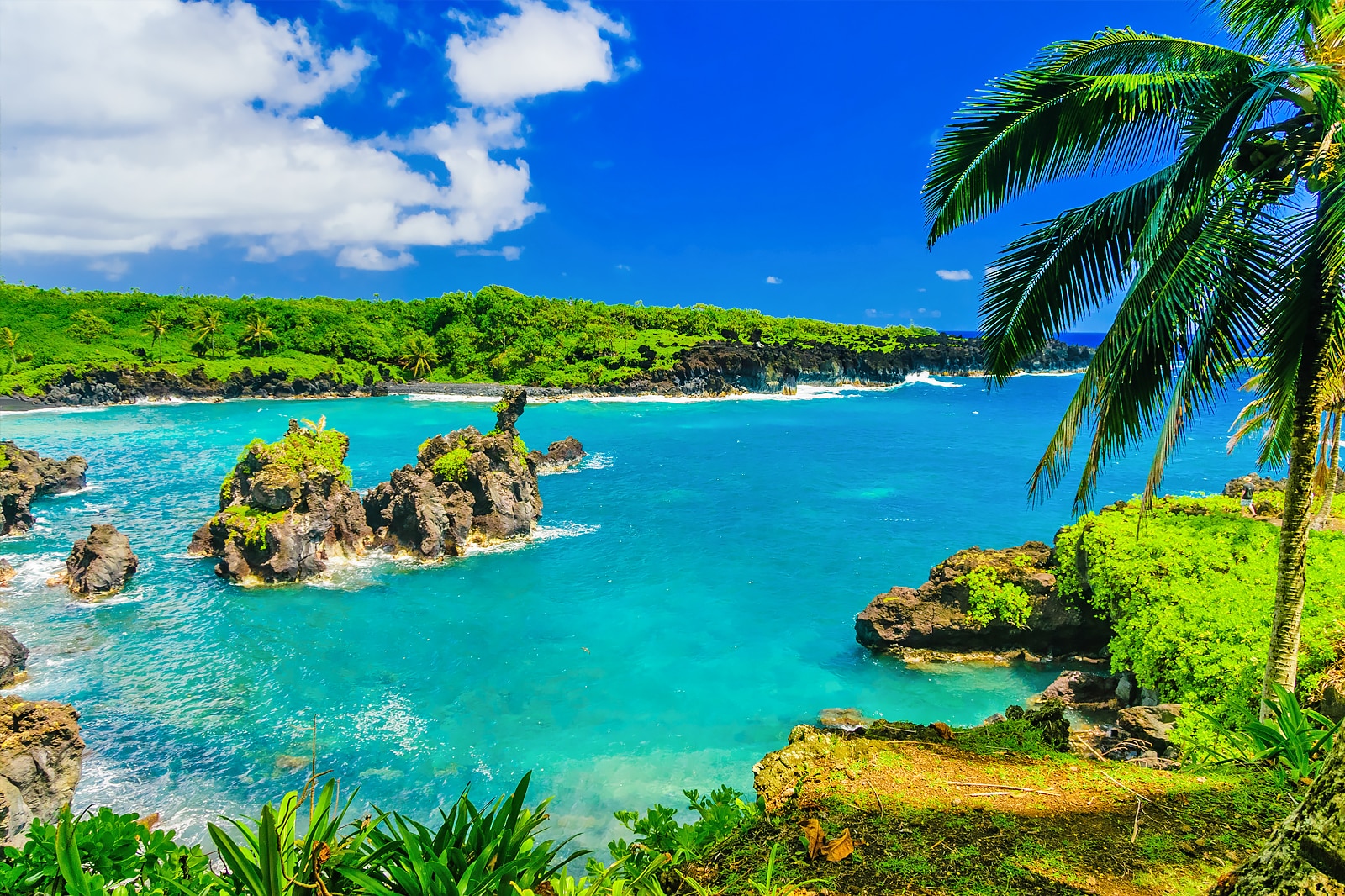 10 Best Things to Do in Maui
What is Maui Most Famous For?
Maui, the second-largest island in the Hawaiian chain, is beloved among locals and a popular choice for travellers. This tropical island offers stunning natural beauty, historical sights, and lots of opportunities to get up close and personal with diverse local wildlife.
A visit to Maui can be as laidback or as active as you want it to be. Perhaps you want to spend your holiday near the shoreline, lounging on the beach, snorkelling, watching an incredible display of humpback whales playing offshore. Or, you could enjoy the many hiking trails that offer great views over thick bamboo forests, volcanic craters, waterfalls, and natural pools. Regardless of how you like to spend your holiday, Maui offers a broad range of things to do in a stunning tropical setting.
What are the best things to do in Maui?
1
Drive along the ocean road to Hana
Discover the best of Hawaiian nature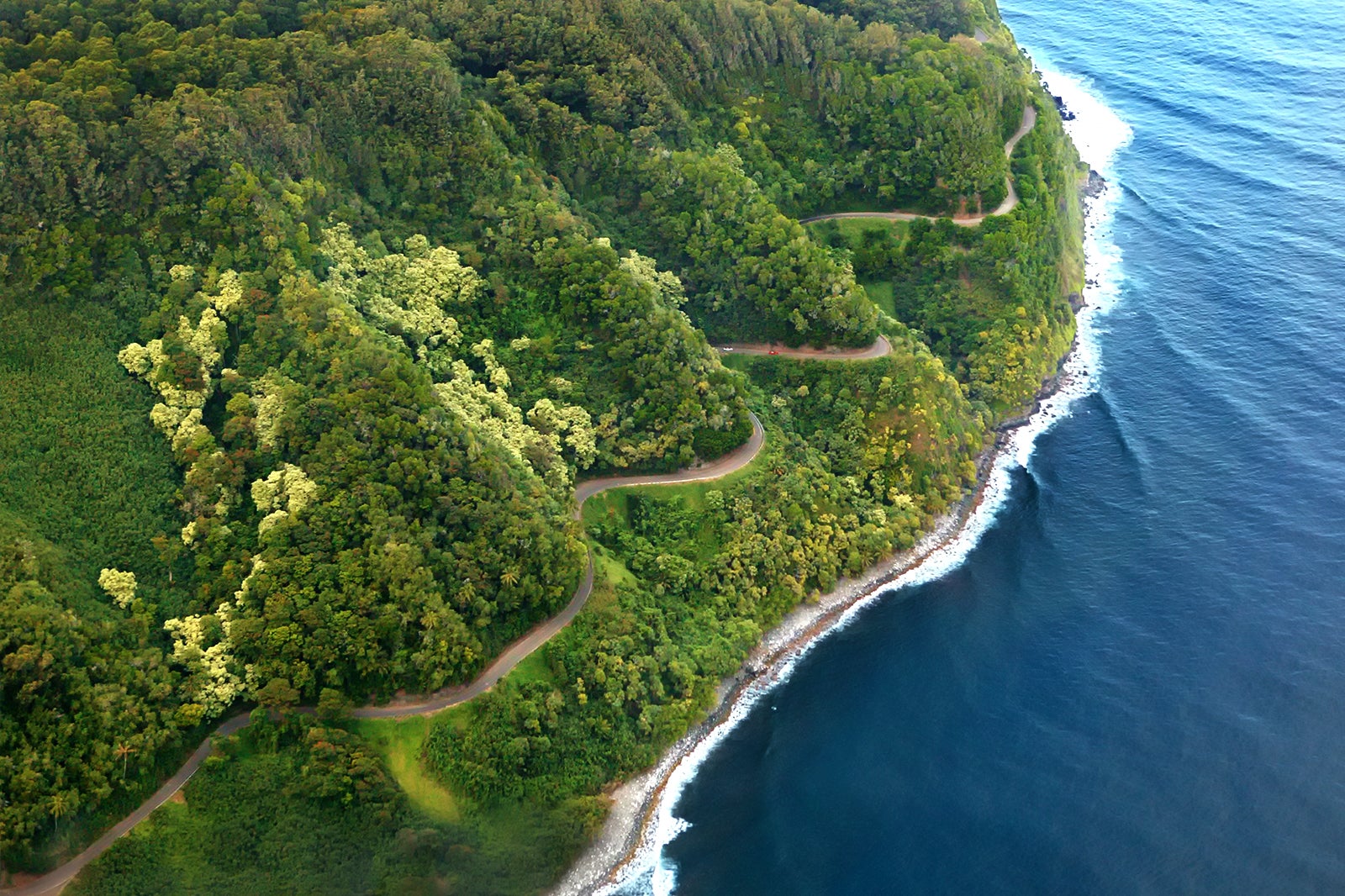 The northern route to Hana passes by standout examples of the unique natural beauty of the Hawaiian Islands. Driving along the ocean road to Hana is generally a full-day activity, thanks to worthwhile stopovers for waterfalls, beaches, and hiking trails that run through bamboo forests.
For example, many road trippers enjoy exploring the Hana Lava Tube, also known as the Ka'eleku Caverns. Lava tubes form when the outer layer of a lava flow hardens and the molten inner core continues to flow. What's left behind is a tunnel big enough to walk through. You can check out some lava falls, which was formed after lava flowed over a ledge and hardened into a waterfall-like formation. Be sure to wear good shoes and carry a torch as the path is self-guided and unlit.
2
Haleakala Crater
Visit a viewpoint above the clouds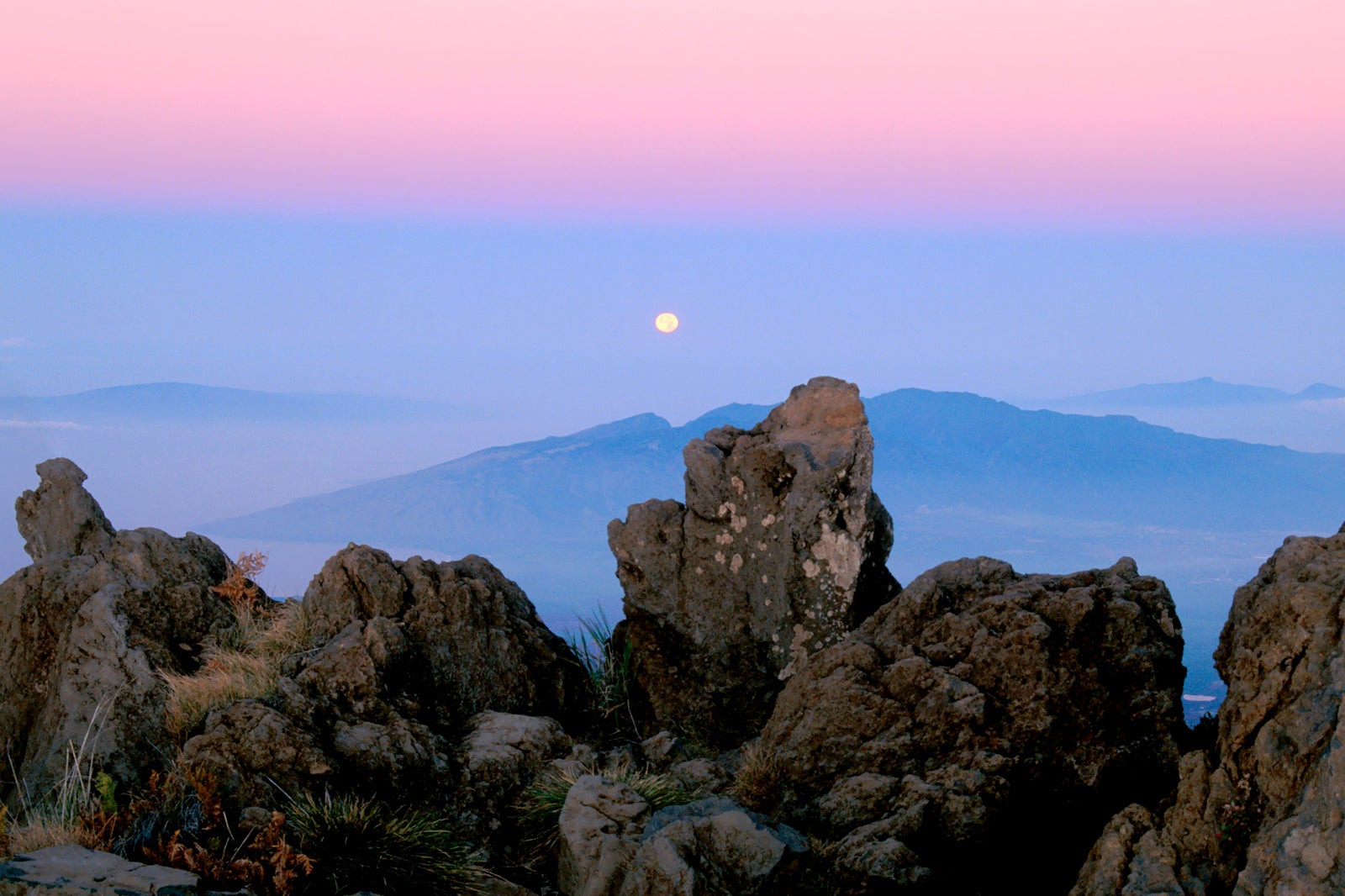 Budget
Adventure
Photo
Unusual
The Haleakala Crater was formed by heavy erosion of the Haleakala Volcano that formed in Maui. Towering at 10,000 ft above sea level, the top of the Haleakala Crater sits above cloud level. The crater is large enough to fit the entire island of Manhattan. It's a popular viewpoint to catch the sunrise as the view from the top is spectacular. Nowadays, visiting the national park service requires a permit, so be sure to do necessary research before your visit.
Some people may be adventurous enough to mountain bike down the crater all the way from the peak to sea level. Organized tours will drive you up to the top and then guide you on the way down. The route is about 43.5 km and brings you past amazing views of the crater and the coastline below. It is also said that from the ascent to sea level, you will pass through just as many ecosystems as you would when driving from Mexico to Canada.
Location: Haleakala Crater, Hawaii 96790, USA
3
Paia town
Where hippies and surf pros coexist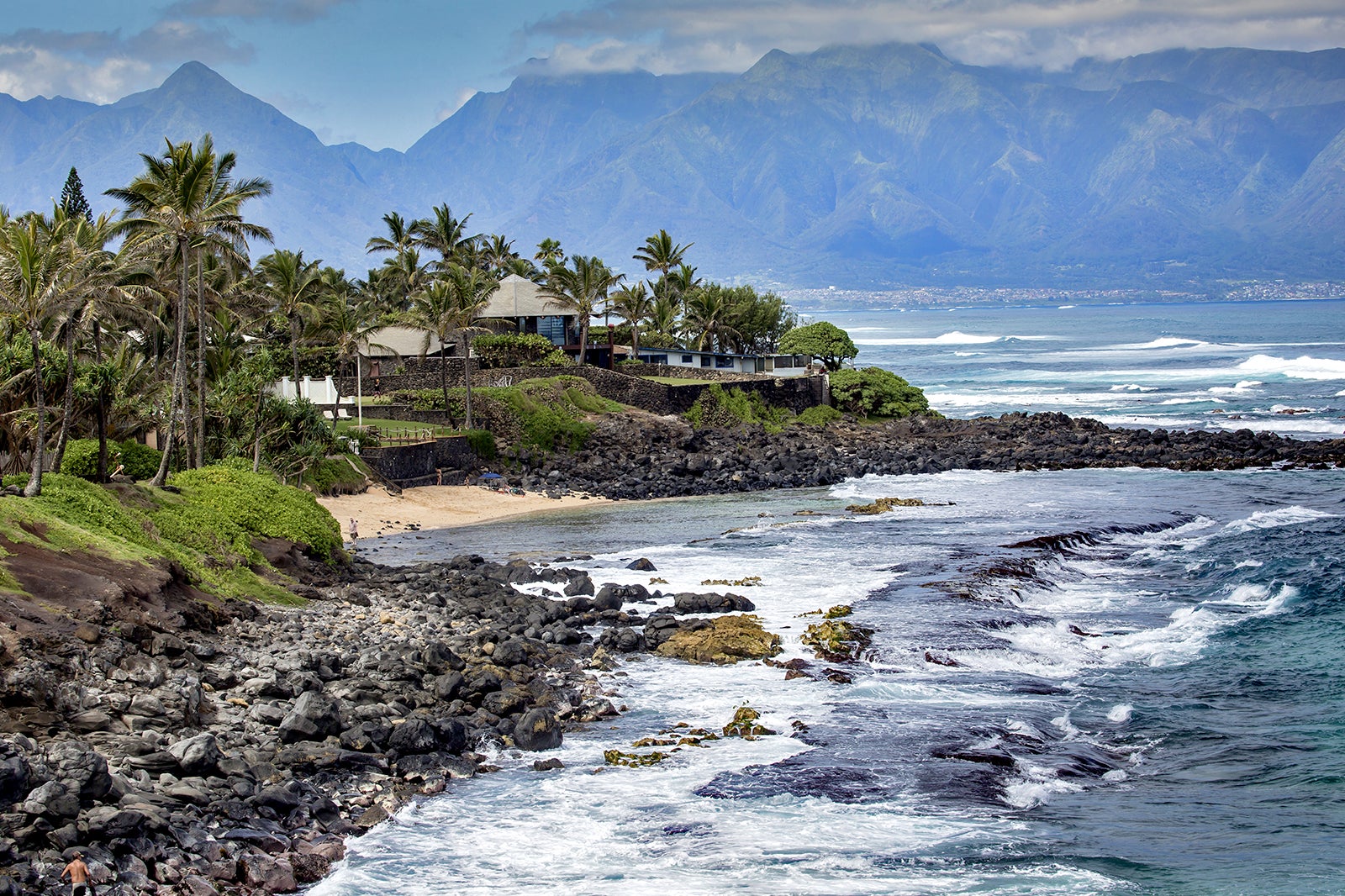 Paia is a great example of a quaint Hawaiian surf town. In recent years, it has gained a reputation as one of the hippest spots on Maui. The town was originally developed as a plantation village in the 19th century when the sugar cane industry thrived on Maui.
Many of the town buildings still feature the old storefronts from this era. Its location on the famous North Shore of Maui makes it popular with amateur and pro surfers as well. The streets of Paia are lined with eclectic boutique shops, restaurants that are popular with the locals, and bars. It's also popular with the hippie crowd, and Willie Nelson himself will occasionally show up for an impromptu concert.
Location: Paia, Hawaii 96779, USA
4
Swim with sea turtles in Kapalua Bay Beach
Get up close and personal with these magnificent creatures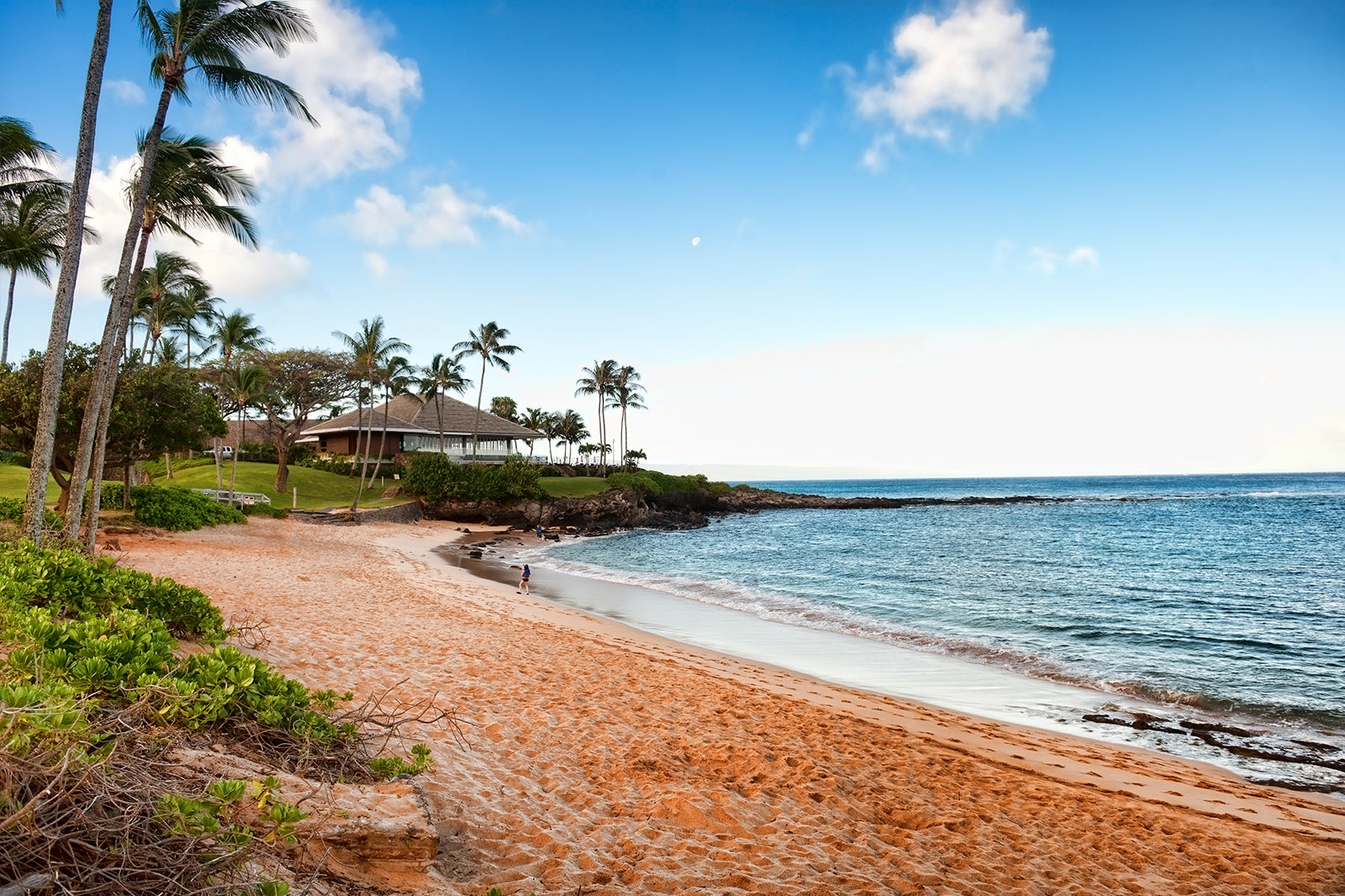 Kapalua Bay Beach is a protected cove, making it one of the best places to go snorkelling on Maui. The reef attracts diverse marine life, including sea turtles, eels, and schools of tropical fish. Since the bay is protected, it's a calm and relaxing place for snorkelling.
Despite being such a popular beach, there are rarely crowds at Kapalua Bay Beach. You can still feel like you are discovering nature off the beaten track. There are plenty of shady areas to escape the sun, and public restrooms and showers are available too.
Location: Kapalua Bay Beach Kapalua, Hawaii 96761, USA
5
Maui Tropical Plantation
Sample the freshest pineapple you'll ever taste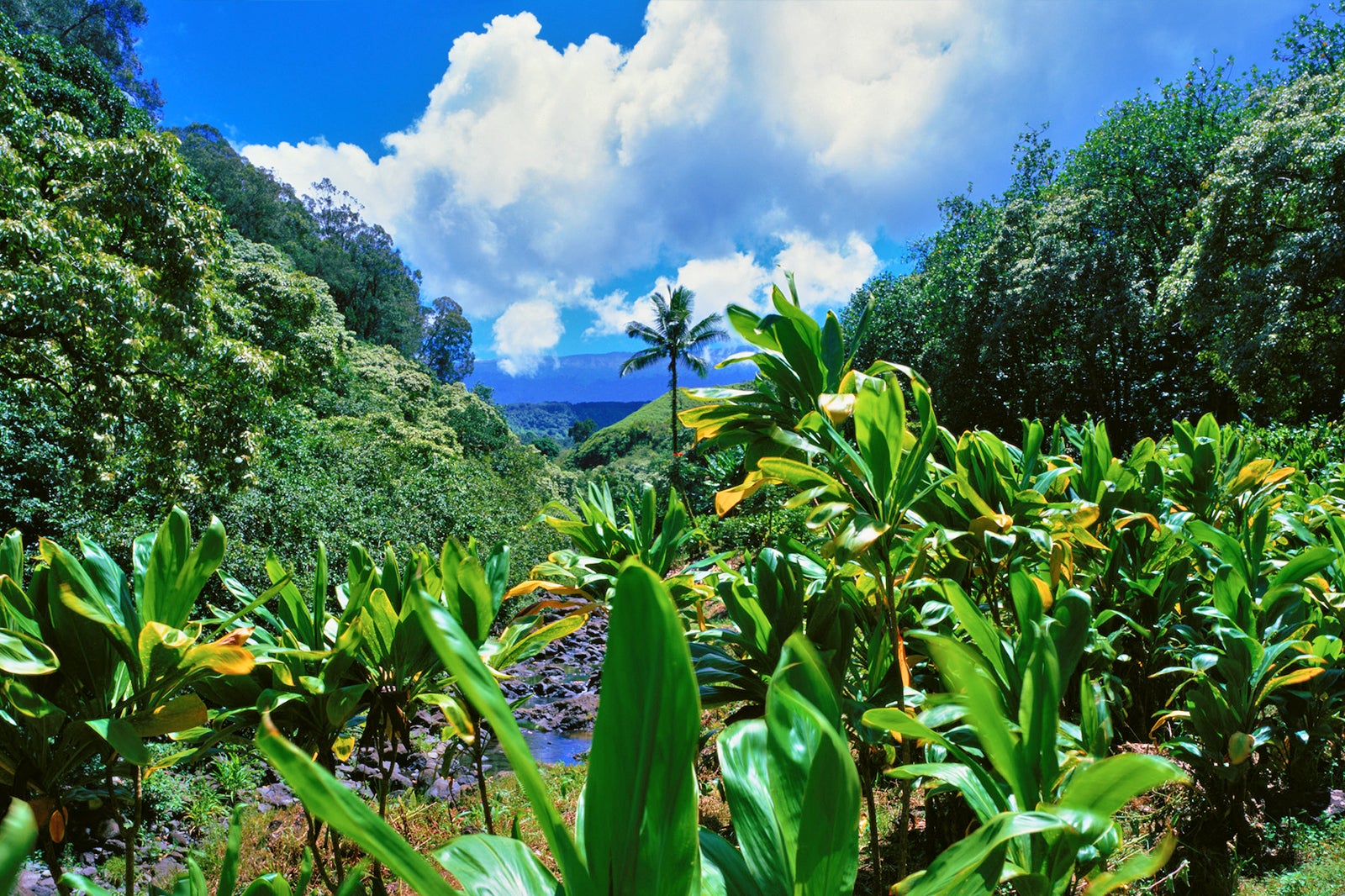 Maui Tropical Plantation is a great place to gain an insight into Hawaii's booming agricultural industry. As the only state in the USA with a tropical climate, there are plenty of fruit plantations throughout the island.
The plantation can be explored via their inhouse tram tour. During the tour, you'll be able to see where and how pineapple and sugarcane are cultivated. There's also an opportunity to sample pineapple at various stages of ripeness – making for a tasty and educational experience.
Location: 1670 Honoapiilani Hwy, Wailuku, HawaiiI 96793, USA
Open: Daily from 8 am to 9 pm
Phone: +1 808-270-0333
6
Molokini Crater
Explore this hotbed of fascinating sea life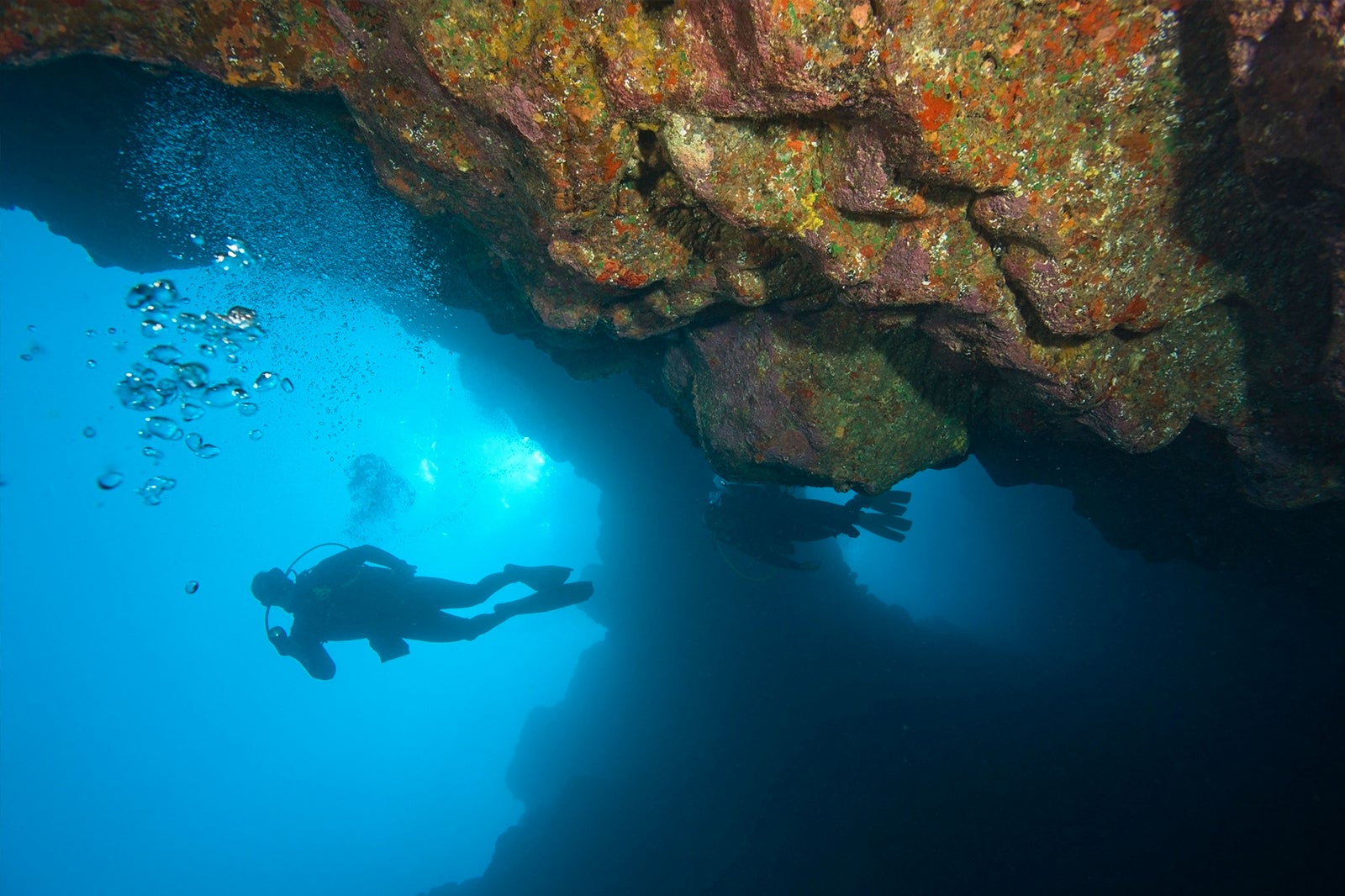 Molokini Crater is the old collapsed dome of a former volcanic hotspot in Maui. It provides an attractive location for sealife to congregate as it is protected from the ocean currents.
Of course, this means that it's also a great place to get right up close to a wide variety of tropical marine life in their natural habitat while snorkelling or diving. Many companies offer snorkelling tours to Molokini Crater. They will bring you out to the crater, provide the necessary equipment, and deliver a little educational insight into the natural history of the crater and surrounding area.
Location: Maui, Hawaii 96708, USA
7
The Pools of 'Ohe'o
Get there early to avoid the crowds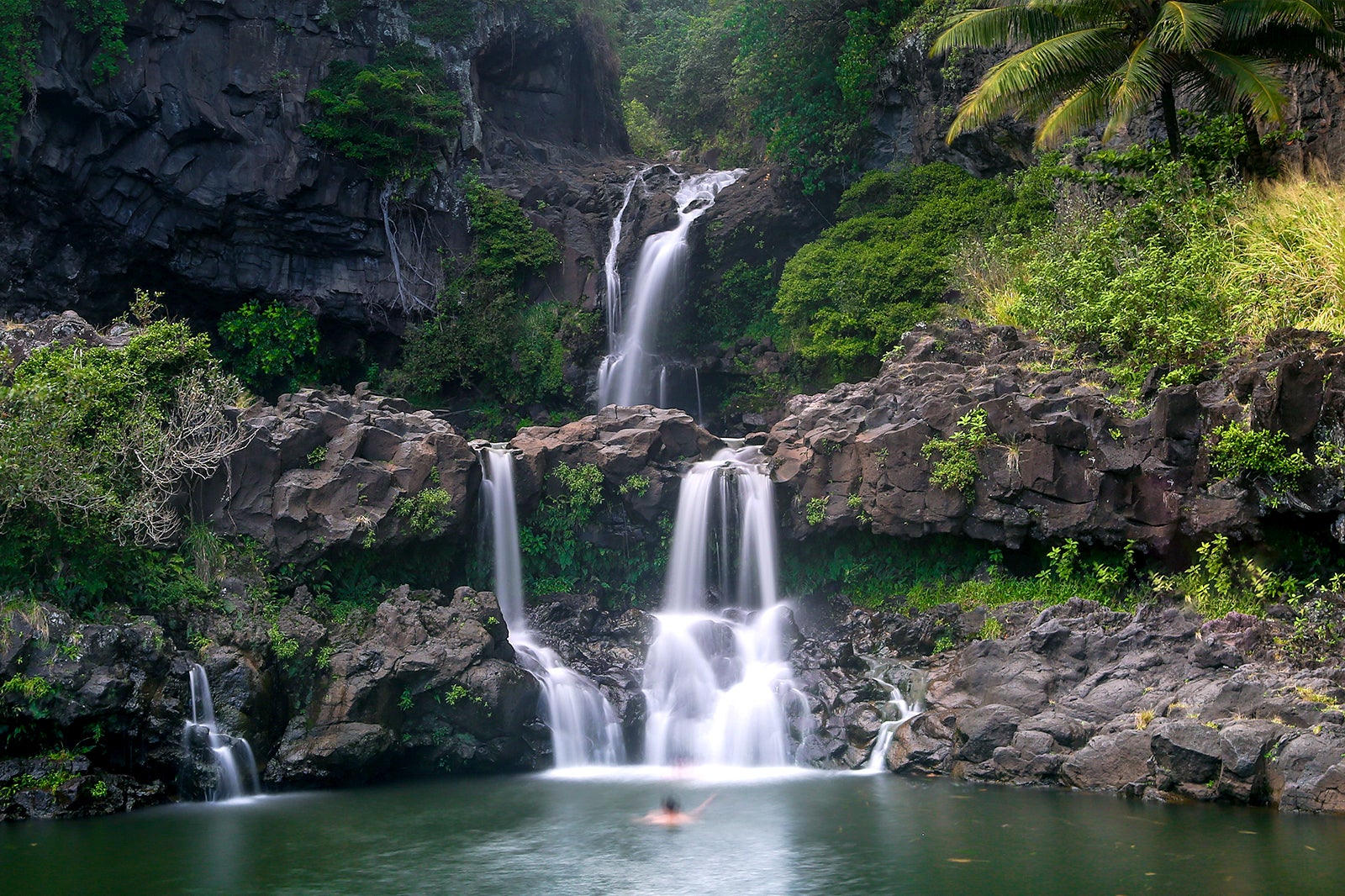 The Pools of 'Ohe'o are a network of 7 natural pools connected by waterfalls. They are also known as the Seven Sacred Pools, though this is more of a modern nickname. Located along the Road to Hana in the middle of the dense bamboo forest known as the 'Ohe'o Gulch, even the hike to get to the pools is spectacular.
There is a trail alongside the pools, with opportunities to swim and to enjoy the crashing sounds of the nearby waterfalls. Despite warning signs, you may even spot some people cliff jumping here. It's best to get to these popular swimming spots before noon, as the pools can become crowded with visitors as the day goes on.
Location: Haleakalā National Park, Hana, Hawaii 96713, USA
8
Black Sand Beach
Bury your toes in a billion tiny volcanic crystals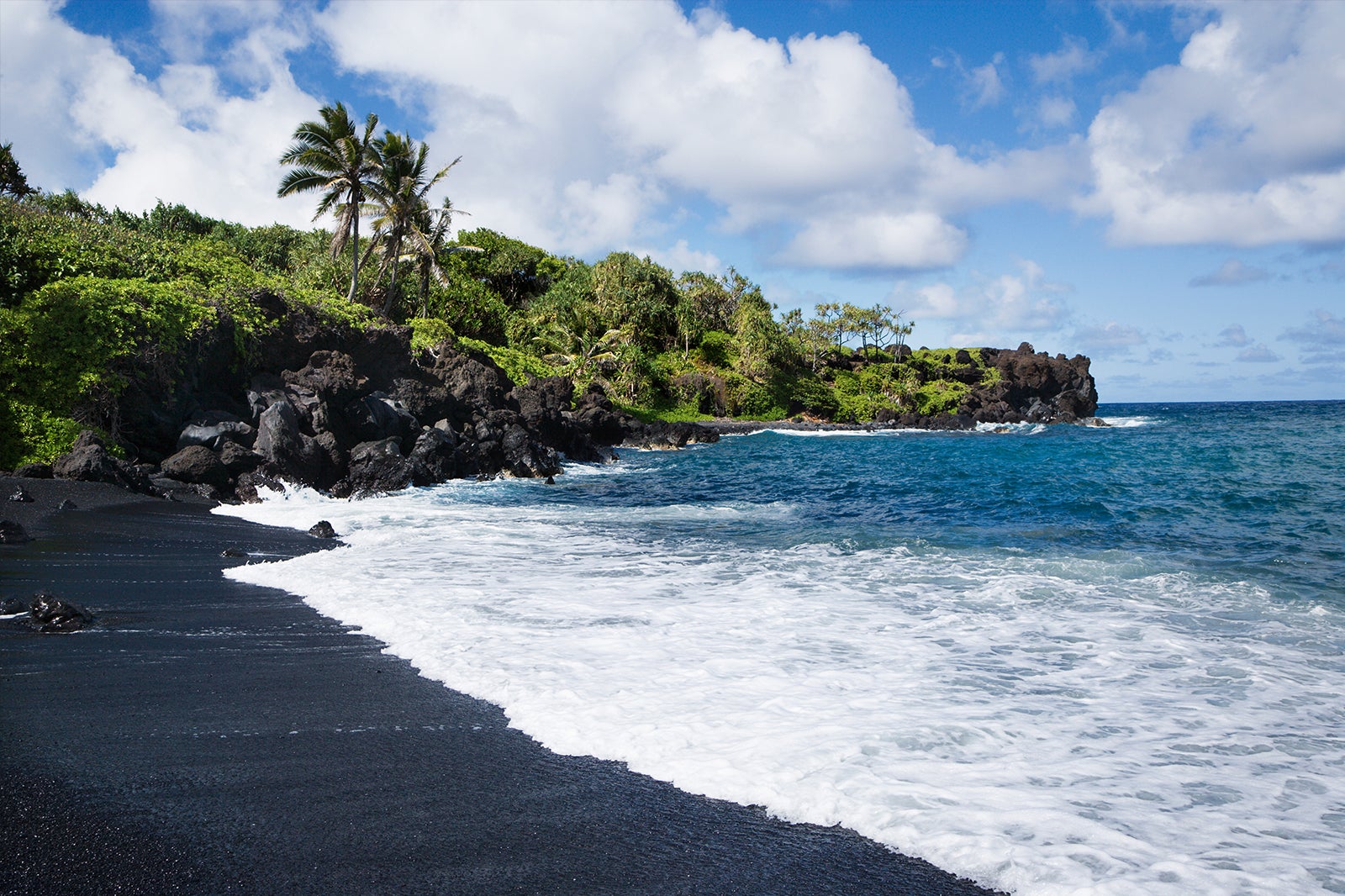 Couples
Families
Budget
Unusual
Maui's Black Sand Beach is located in Waianapanapa State Park, at the end of Waiʻanapanapa Road off Hana Highway (Road to Hana). There is a short but steep trail down to this beach, so be sure to wear proper shoes.
The sand is black because the nearby black lava rock has been ground to powder by the rough local surf. Black-sand beaches are one of the natural features that are unique to volcanic islands, including Hawaii. While you're there, you can explore the nearby tidal caves which are accessible at low tide.
Location: Waianapanapa State Park, Hana, Hawaii 96713, USA
9
Whale watching in Maui
Witness humpback whales in their favourite breeding grounds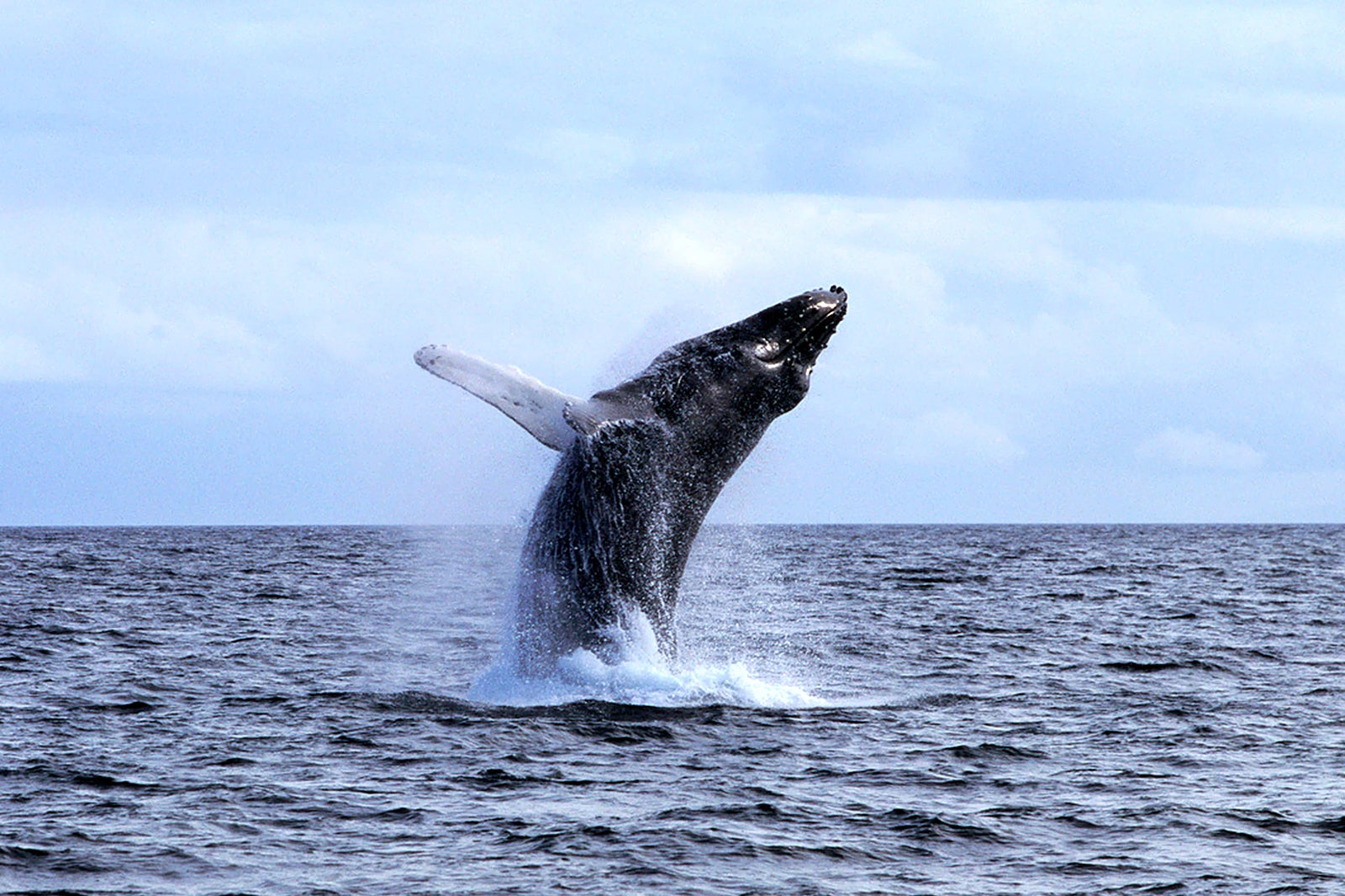 Couples
Families
Photo
Luxury
The Hawaiian Islands are the breeding ground of choice for many humpback whales. The best time to see these whales is from November until April. Maui is a popular spot to watch the whales from the shore, but you can also get an up-close look by joining a whale-watching cruise.
Lahaina is the best place to catch one of these tours, which typically last between 2 and 4 hours. During this time, you'll have the opportunity to see these impressive sea mammals breaching, playing, and slapping their flukes on the water. It can be quite a profound experience to see these majestic creatures in their natural environment.
Location: Lahaina Beach, Lahaina, Hawaii 96761, USA
10
Dinner and drinks in Lahaina town
Enter a Hawaiian state of mind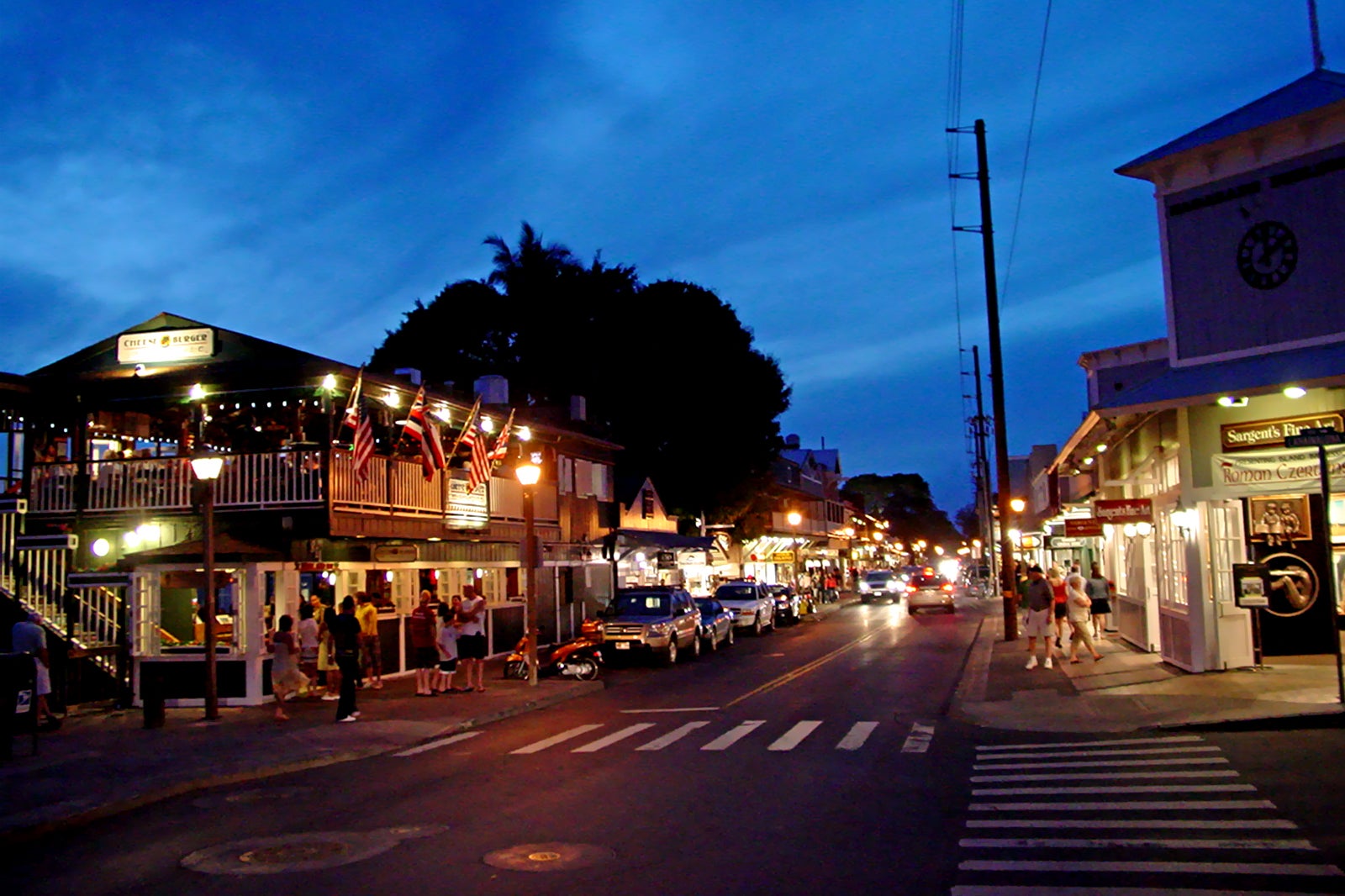 Lahaina is one of Hawaii's most charming towns and was once the capital of the Kingdom of Hawaii. The lively nightlife of Lahaina makes it an excellent place to grab dinner and down a tropical drink or 2. There are plenty of laid-back beach bars, and live music can often be heard throughout the main drag.
Dozens of art galleries and unique boutique shops make strolling around Lahaina in the evening a diverting experience. Lahaina was once the centre of the local whaling trade, and you can visit the historic district of the town for a glimpse into the past. Don't miss the giant Lahaina Banyan Tree, which was brought over from India. It's also the largest of its kind in Maui.
Location: Lahaina, Hawaii, USA
Back to top