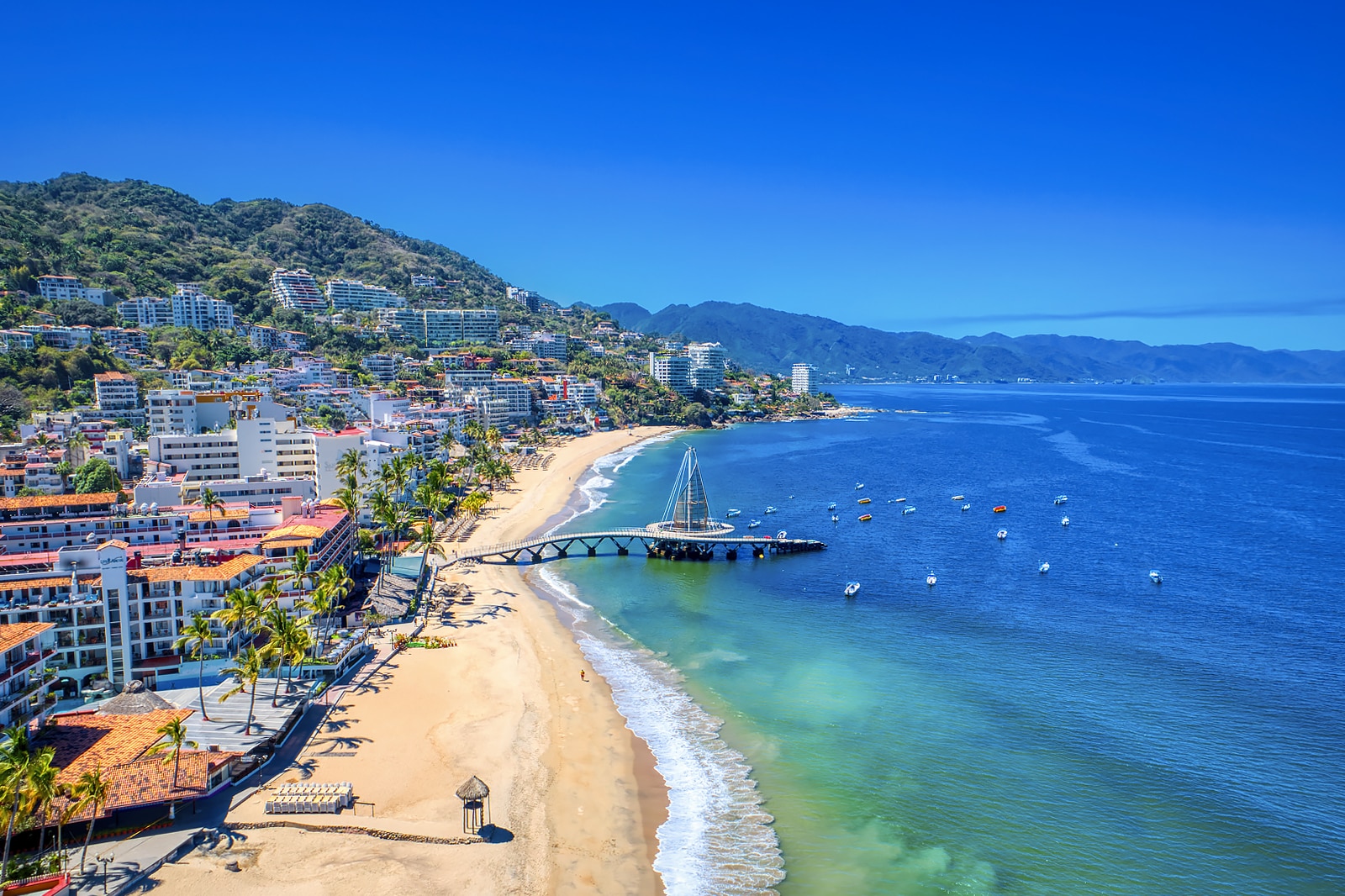 Puerto Vallarta
What you need to know before you go
Puerto Vallarta, a low-key fishing village turned resort town, attracts thousands of people per year with tropical temperatures, warm water, and white sand along the Pacific coast. Given the number of resorts in South Hotel Zone alone, it's no surprise that half of the city's economy comes from tourism and half of those employed in Puerto Vallarta work in the industry.
Enjoy fantastic customer service whether you're dining at a restaurant or buying an engagement ring in the Romantic Zone. Watch the sunset from a beachside restaurant as you tuck into some grilled red snapper, Puerto Vallarta's specialty.
Where & what to eat in Puerto Vallarta
10 Great Restaurants in Puerto Vallarta

Restaurants in Puerto Vallarta range from fantastic takeaways offering street food to elegant sit-down restaurants with fine-dining service and beyond. While this city is famed for its beaches and its arts and culture community, it's also a foodie's dream. Whether you want to try authentic street corn and tacos from a food lorry on the corner or you're...
Where to shop & what to buy in Puerto Vallarta
10 Best Places to Go Shopping in Puerto Vallarta

Shopping in Puerto Vallarta offers world-class experiences with just about everything from fine art galleries to earthy open-air markets, big-box shopping centres, and beyond. Whether you're looking to decorate your house, grab some fresh food, or take home some handmade crafts from local artisans for the perfect souvenir, you're sure to find it here. If you want...
Where to go & what to do at night in Puerto Vallarta
10 Best Things to Do After Dinner in Puerto Vallarta

Looking for the best things to do after dinner in Puerto Vallarta? We've got you covered with this guide. The stunning seaside resort is the jewel of Mexico's West Coast, famed for its sun-drenched beaches and gorgeous colonial-era architecture. And there are plenty of ways to stay entertained once the sun sinks into the Pacific (a highlight in...
Puerto Vallarta Travel Essentials

Our Puerto Vallarta Travel Essentials lays out the essential information you need to help planning your trip to one of the most popular destinations in Mexico. No matter how frequently you travel, some questions will always need answers: What's the weather like? How can I get from the airport to my hotel? What currency and type of plug do I...
Back to top