10 Things to Do in Puerto Vallarta on a Small Budget
What are the Cheap Things to Do in Puerto Vallarta?
Puerto Vallarta is one of Mexico's most affordable coastal towns, with plenty of pristine beaches and street markets, as well as an old town with a Spanish colonial atmosphere. The main beach, Playa Los Muertos, is fringed by a promenade that's known for hosting traditional music and dance performances in the evenings.
If you want a vibrant nightlife and lots of street food options, you probably want to stay in or near downtown. This is generally the most affordable area in Puerto Vallarta and, as an added bonus, you're just minutes away from the main beach. From affordable lodging and food options, to free concerts and walking tours, read on for helpful tips and things to do in Puerto Vallarta on a small budget.
1
Visit Puerto Vallarta in summer
Enjoy cheaper lodging from July to September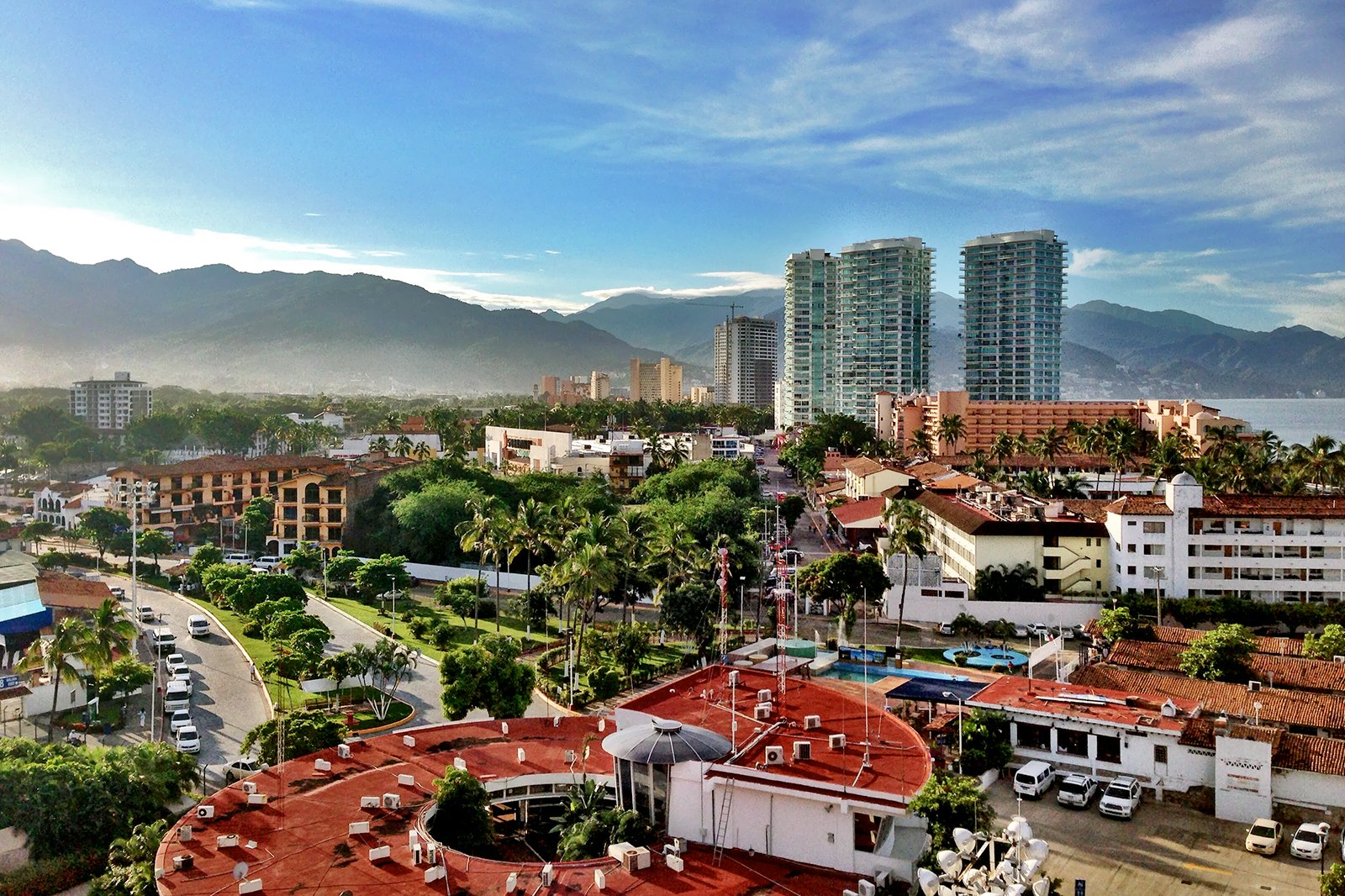 Travelling off-season is one of the easiest ways to plan a budget friendly holiday in Puerto Vallarta. For this coastal city, that's surprisingly during the summer (July–September). You can often find good deals on airfare and hotel rates then. However, expect relatively hot days with sudden, but short, rain showers. Another advantage to visiting Puerto Vallarta in the summer is that there's a good chance of having most of the beach to yourself. Save even more money by checking in to a hostel rather than an all-inclusive resort.
2
Eat street food
Visit dozens of food booths at Plaza de Armas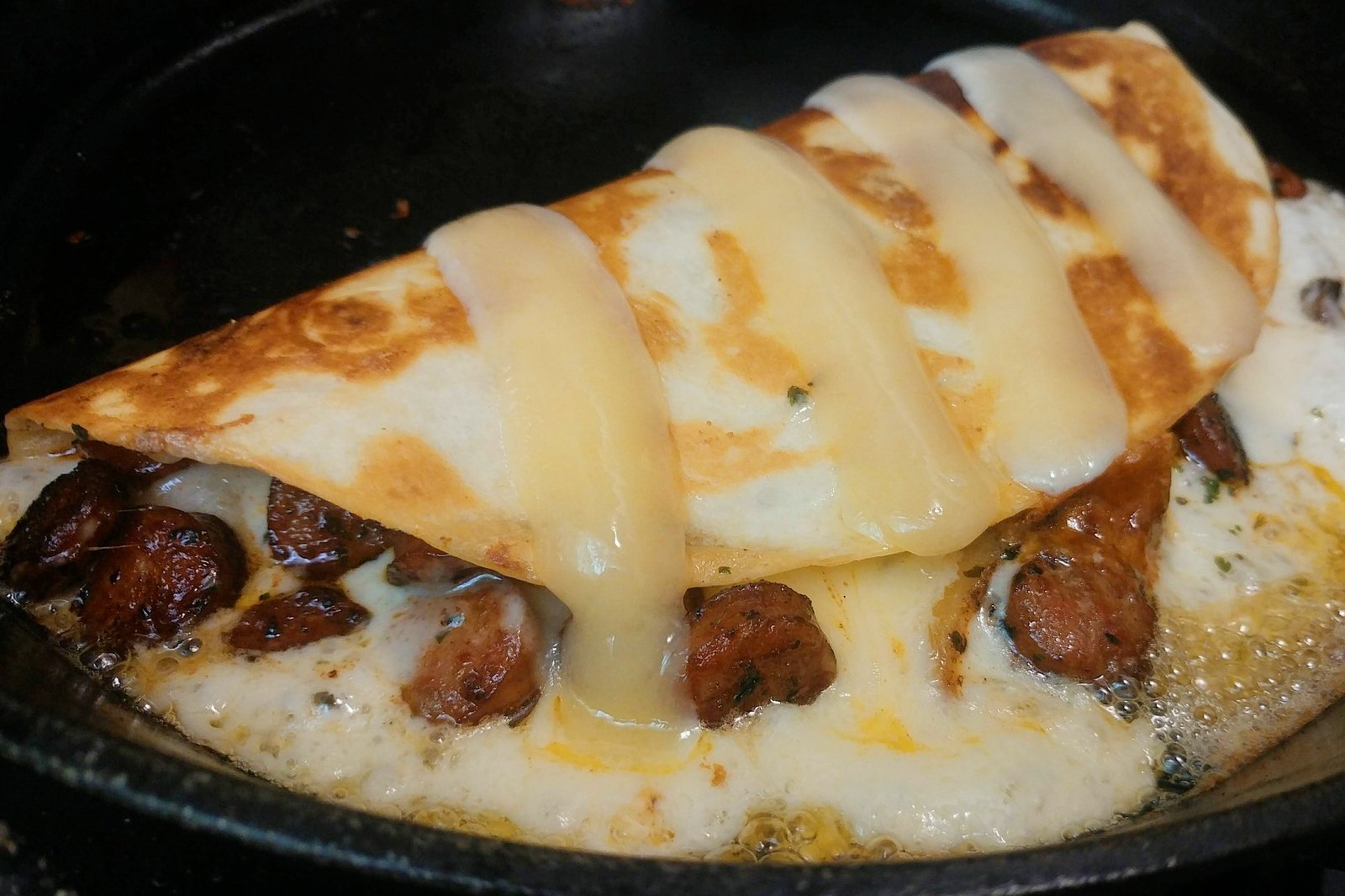 You can find plenty of street vendors in Puerto Vallarta, but those in touristy areas such as Centro and Playa Los Muerto tend to be quite expensive. In the evening, locals often frequent Old Vallata's Plaza de Armas, where there are dozens of vendors selling Mexican street food such as tacos, quesadillas, and pescado embarazado (grilled fish on a stick). Located in Old Vallarta, this central square also hosts free music and dance performances on certain days of the week.
3
Take the bus
Save by taking the local bus to downtown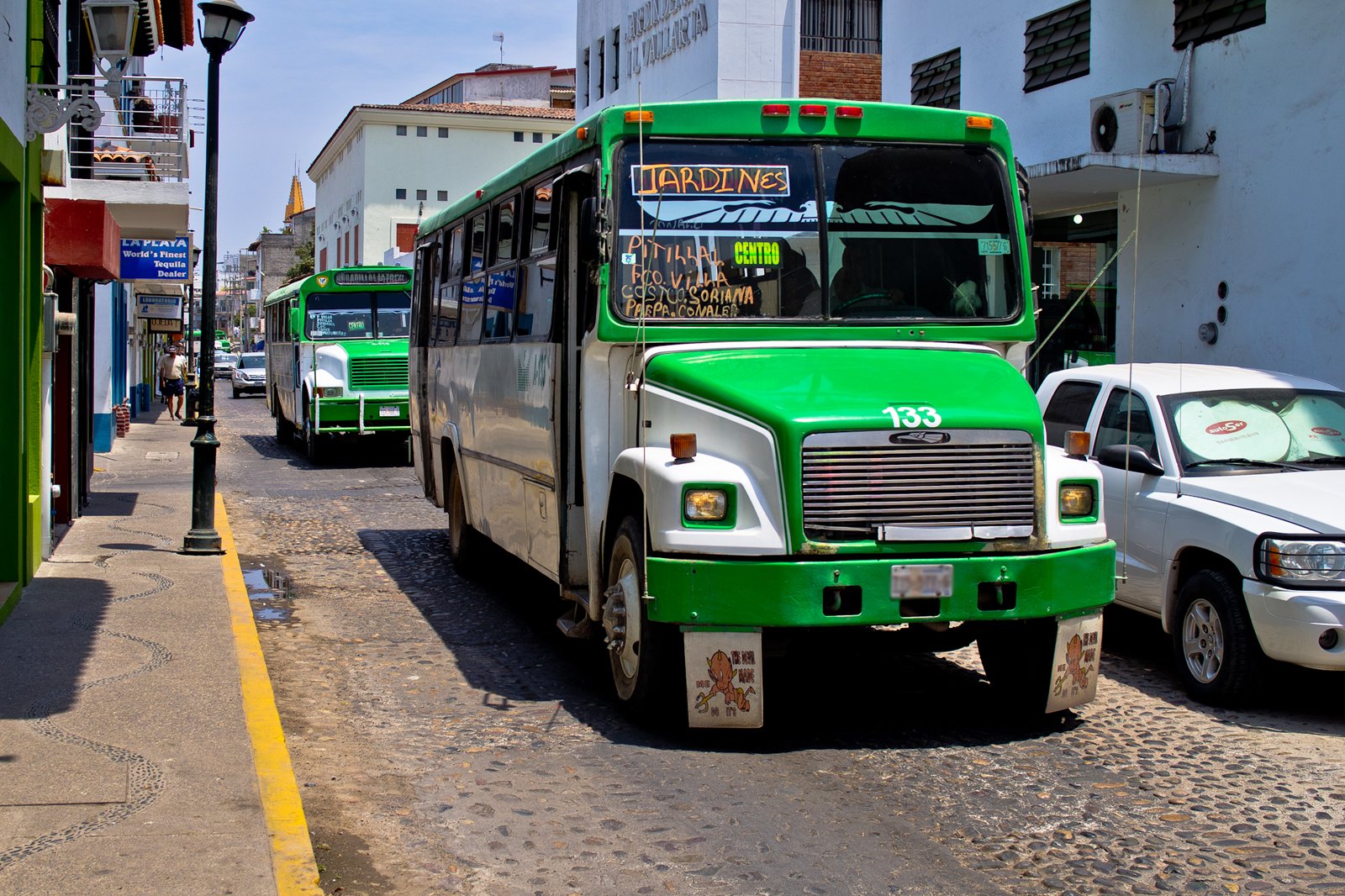 Travelling by taxi or rideshare may be the fastest way to get to your hotel, but it can easily drain your wallet as well. Local buses cost only a fraction of what you'd pay for a one-way taxi trip from the airport to a hotel in downtown Vallarta. If you're travelling in a group and prefer to travel by taxi, it's possible to hire your driver as a tour guide instead of spending extra money on separate excursions.
photo by Kurt Bauschardt (CC BY-SA 2.0) modified
4
Watch live shows for free
Catch traditional acrobatic performances at Malecón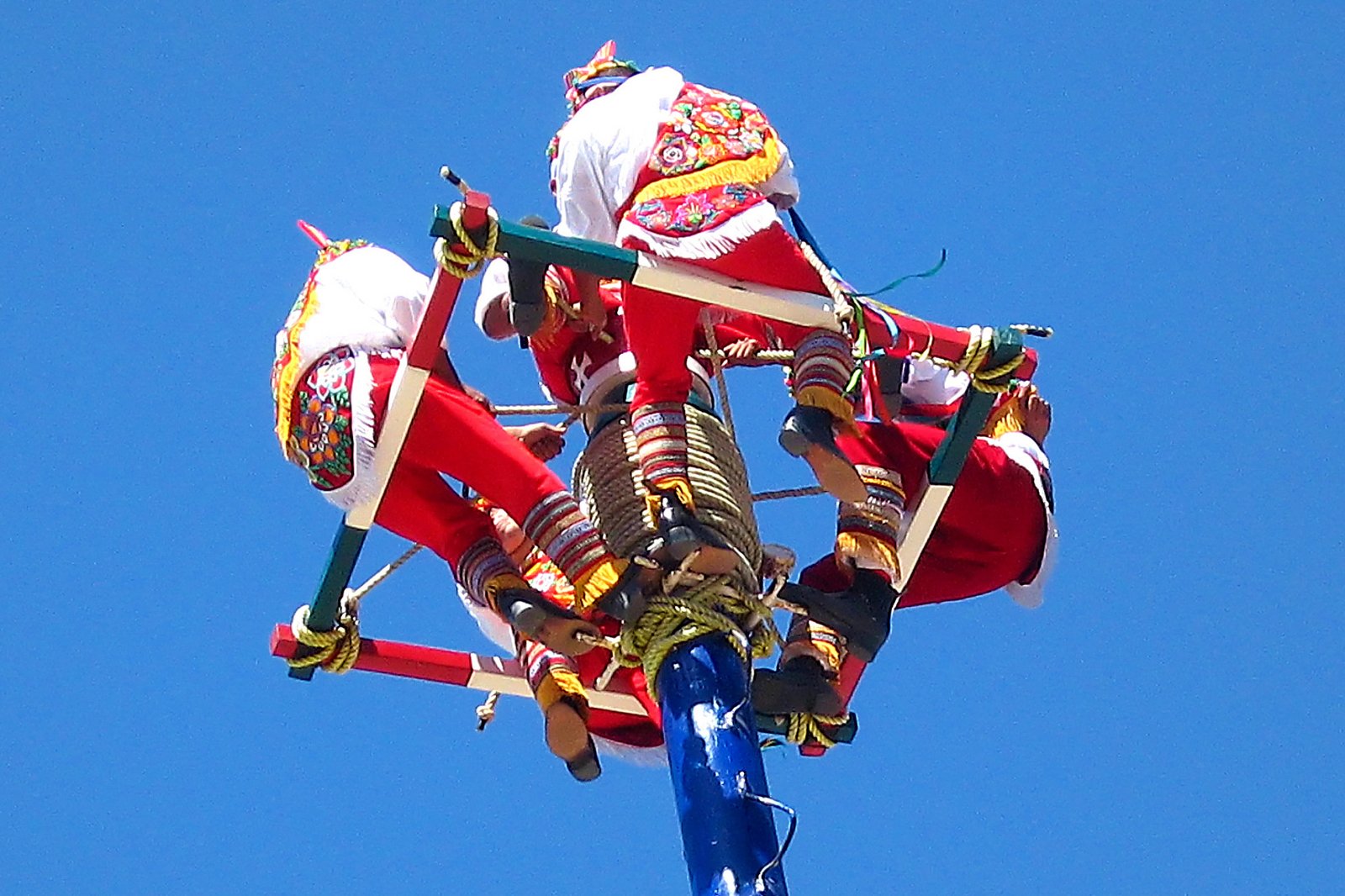 There's always something happening in Puerto Vallarta's lively neighbourhoods, from traditional music and dances, to art exhibits and acrobatic performances – and most of them are free to enjoy. Every day at 6pm, the Malecón promenade hosts an ancient ceremony called Danza de los Voladores (Dance of the Flyers), which features 5 men performing acrobatic moves on top of a 30-metre pole. Los Arcos Amphitheatre is another popular venue, with choirs, bands, and dancers taking the stage on Thursday and Sunday evenings.
photo by Bud Ellison (CC BY 2.0) modified
5
Playa Los Muerto
Enjoy windsurfing at Puerto Vallarta's main beach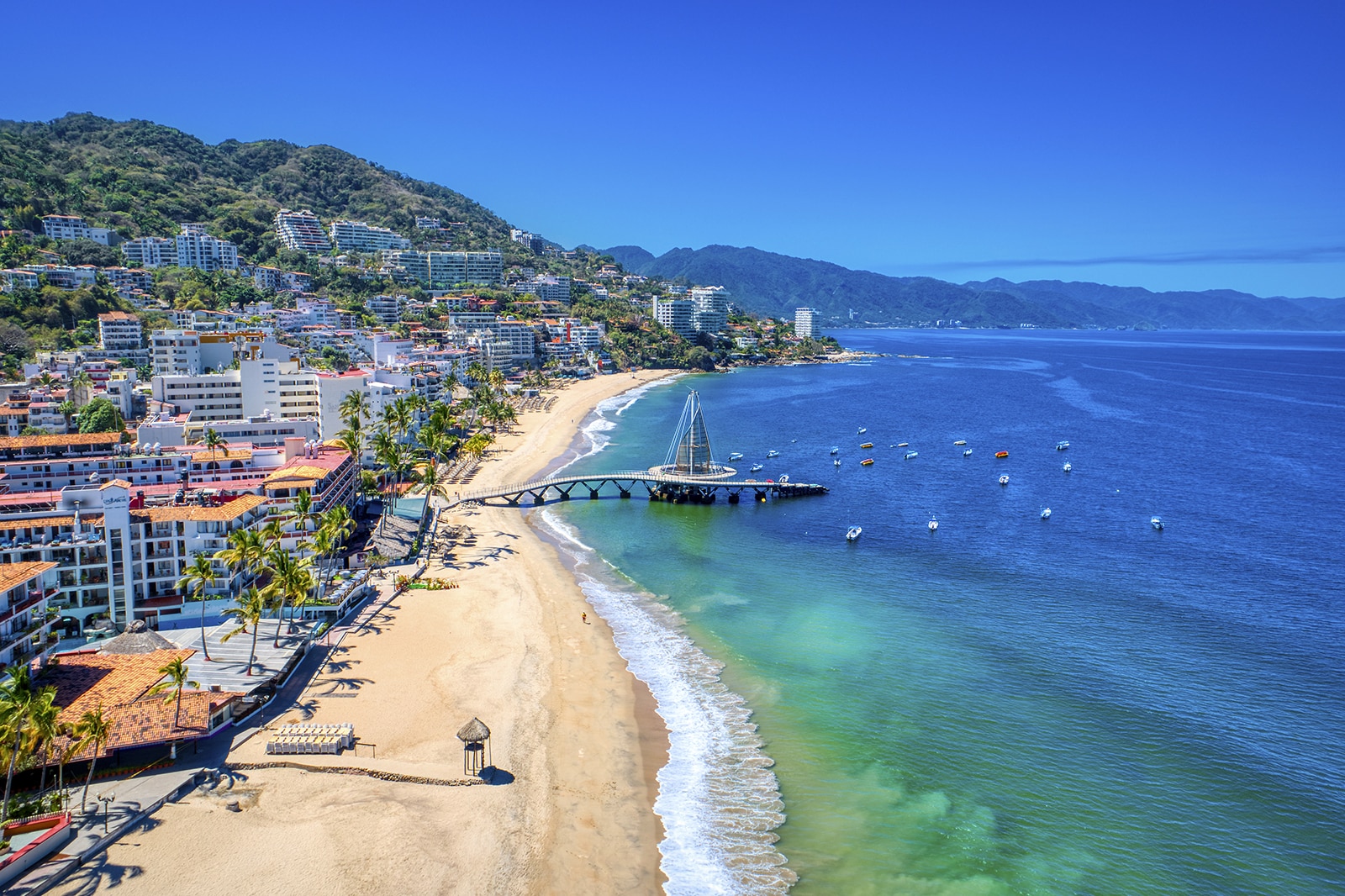 Puerto Vallarta's main beach, Playa Los Muertos (Beach of the Dead) is hugely popular, with lots of places to eat and drink and a variety of water sports on offer. The 1-km-long shoreline has a modern pier that's shaped like a sail, where you get to enjoy views of boats dotted across Banderas Bay. The waters are calm throughout the year, and attract those who enjoy jet-skiing and windsurfing.
Location: Playa Los Muertos, Jalisco, Mexico
6
Free walking tours at Malecón
Sculpture tours on Tuesdays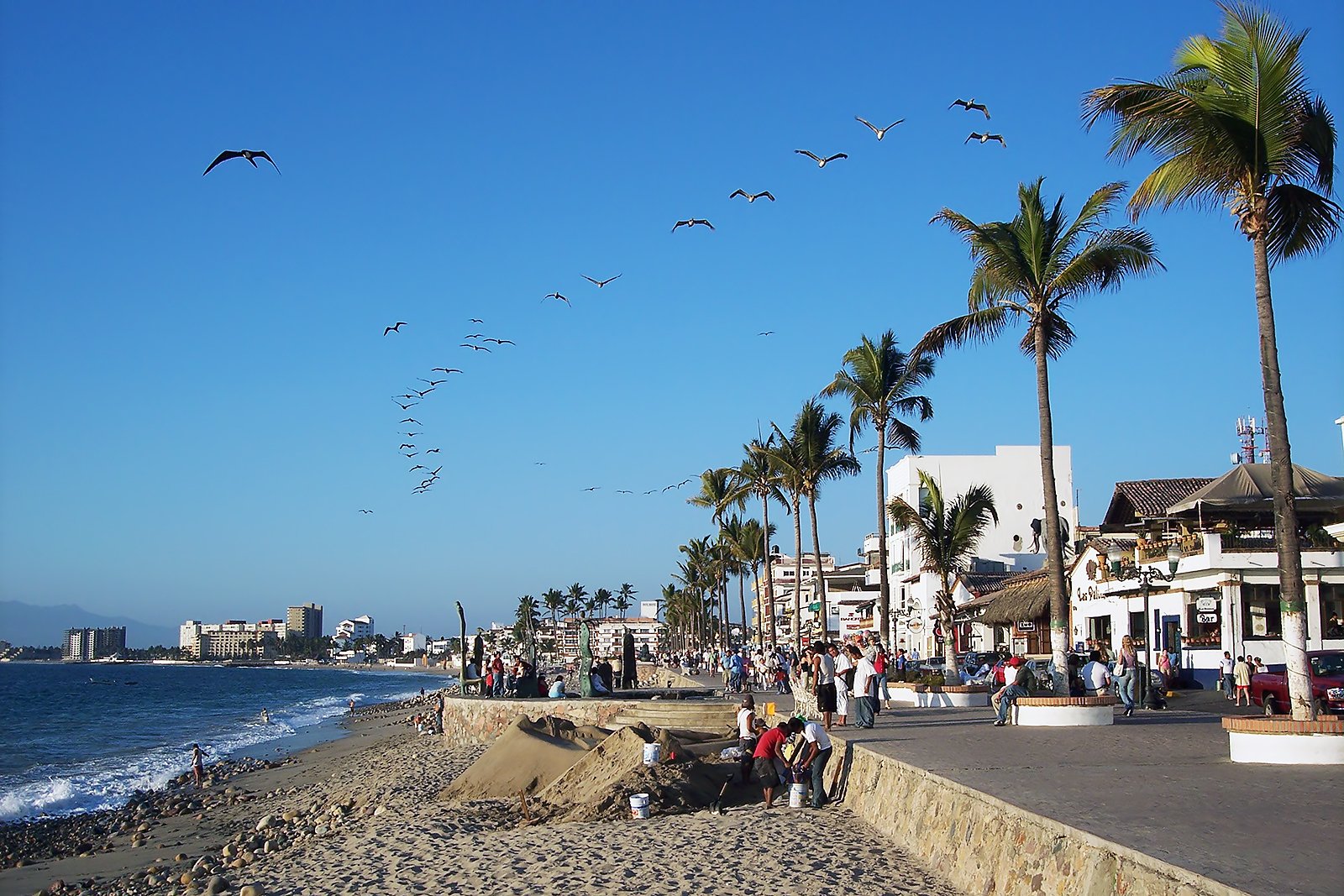 If you want to explore Puerto Vallarta's quirky art scene, there's a free walking tour that takes place on Thursday mornings. The guided tour starts at The Millennium sculpture at the northern end of the Puerto Vallarta's Malecón. Several local sculptors, including guide Gary Thompson, share the interesting stories behind approximately 15 art installations along the boardwalk. The sculpture tour takes about 2 hours and finishes with free drinks at Galeria Pacifico, which is owned by Thompson. You can donate a few dollars if you wish, all proceeds go to the Los Mangos Public Library.
Location: Paseo Díaz Ordaz S/N, Centro, 48300 Puerto Vallarta, Jal., Mexico
photo by Christian Frausto Bernal (CC BY-SA 2.0) modified
7
Playa Olas Altas
Watch surfers tackling the waves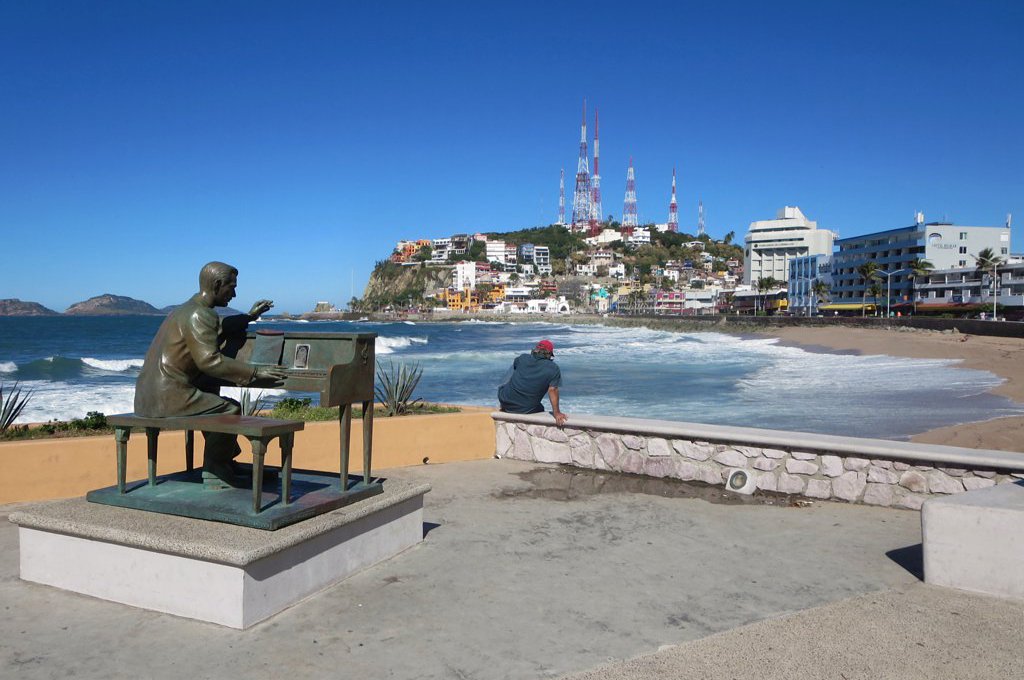 Budget
Couples
Adventure
Single
Playa Olas Altas (High Waves Beach) is a quiet stretch of beach about 1 km north of Playa Los Muertos Pier. The waves are big enough to surf, sometimes reaching heights of 2 metres and above. The best time to enjoy surfing in Playa Olas Altas is from April to October. You can also enjoy relaxing activities such as sunbathing, but it's best to head up north to the Carpa Olivera pool if you want to swim.
Location: Playa Olas Altas, Jalisco, Mexico
photo by David Stanley (CC BY 2.0) modified
8
Cathedral of Our Lady of Guadalupe
Enjoy street processions in early December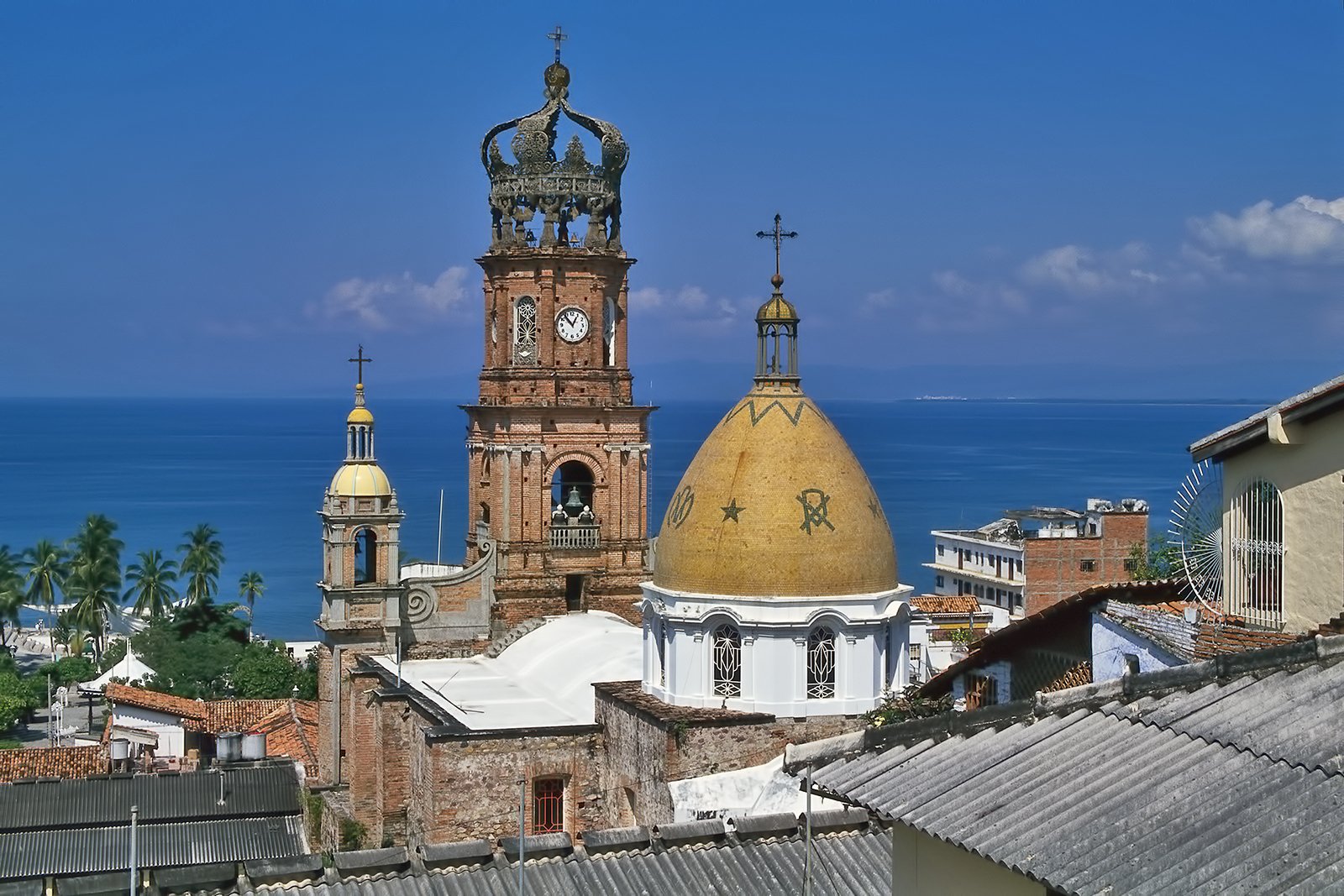 Budget
Couples
History
Photo
The Cathedral of Our Lady of Guadalupe is dedicated to the patron saint of Mexico and of Puerto Vallarta. The centre of the cathedral's marble altarpiece holds the image of the lady and the brick bell tower is adorned with a crown that pays homage to the one worn by Carlota, who was briefly empress of Mexico in the 1860s. If you are looking for a good time to visit, December 1st to 12th is ideal as you'll also be able to enjoy the street processions, festive food, and mariachi music as people come together to celebrate the Feast of Our Lady of Guadalupe.
Location: Hidalgo 370, Centro, 48300 Puerto Vallarta, Jalisco, Mexico
Open: Monday–Friday from 10 am to 2 pm and 2 pm to 6 pm, Saturday from 10 am to 2 pm
Phone: +52 322 222 1326
9
Head for the bars during happy hour
Try tequila, Mexico's quintessential liquor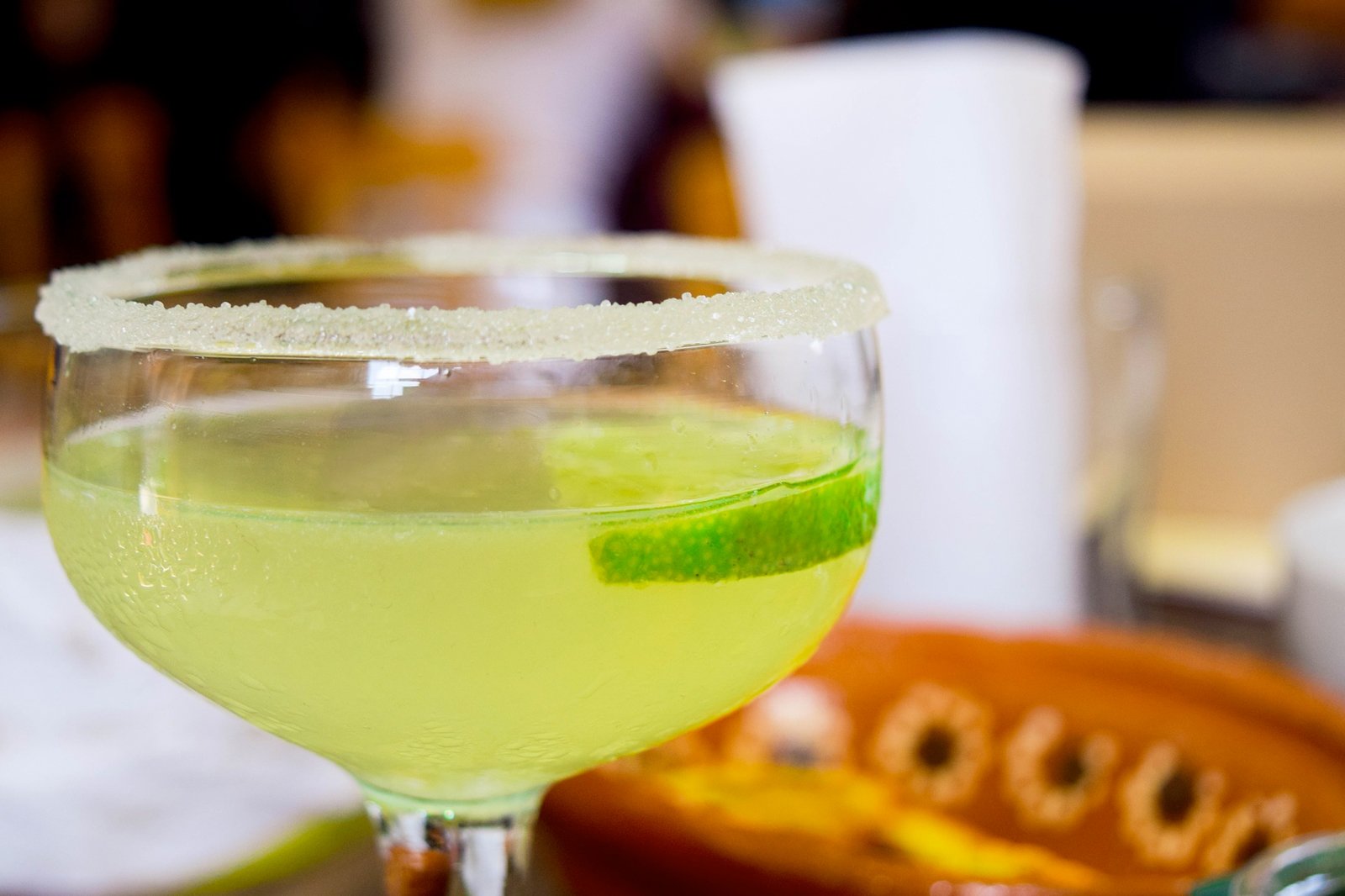 Puerto Vallarta has a thriving nightlife scene where bars and clubs complement the late-night restaurants and live music. Indeed, if you want to party the night away, you'll be spoilt for choice when barhopping in Malecon and Centro Puerto Vallarta. Drinks are relatively cheap here, but head for the bars during happy hour (usually from 2pm to 6pm and from 10pm to midnight) to enjoy two-for-one deals and free drinks (for ladies).
10
Matamoros Lighthouse
Climb to the top for views of downtown Vallarta and Banderas Bay
For a great sunset view of Banderas Bay and downtown Puerto Vallarta, make sure you climb the Matamoros Lighthouse in Old Vallarta. During the winter months, this now defunct lighthouse attracts those looking to spot humpback whales, but aren't keen to splurge on a whale-watching cruise. The Matamoros Lighthouse is within a 5-minute walk of historical landmarks such as the Cathedral of Our Lady of Guadalupe and Plaza de Armas Square.
Location: Calle Matamoros 478, Centro, 48300 Puerto Vallarta, Jal., Mexico
Back to top