9 Things to Do in Puerto Vallarta with Kids
Best Family-Friendly Places in Puerto Vallarta
A Puerto Vallarta vacation with kids often includes boat trips on Banderas Bay. On the mainland, day tours to the Sierra Madre Mountains and hikes through its lush jungles and pristine waterfalls are great for burning off some youthful energy. If your family are seeking adventure, there's an adventure park with one of Mexico's fastest ziplining circuits.
Puerto Vallarta is fringed by Playa Los Muertos, a bustling promenade that hosts plenty of entertainment and water sports by the beach. Wildlife encounters are also possible, thanks to the coastal city's many theme parks and botanical gardens. Check out our guide of things to do in Puerto Vallarta.
1
Aquaventuras Water Park
A whole day of fun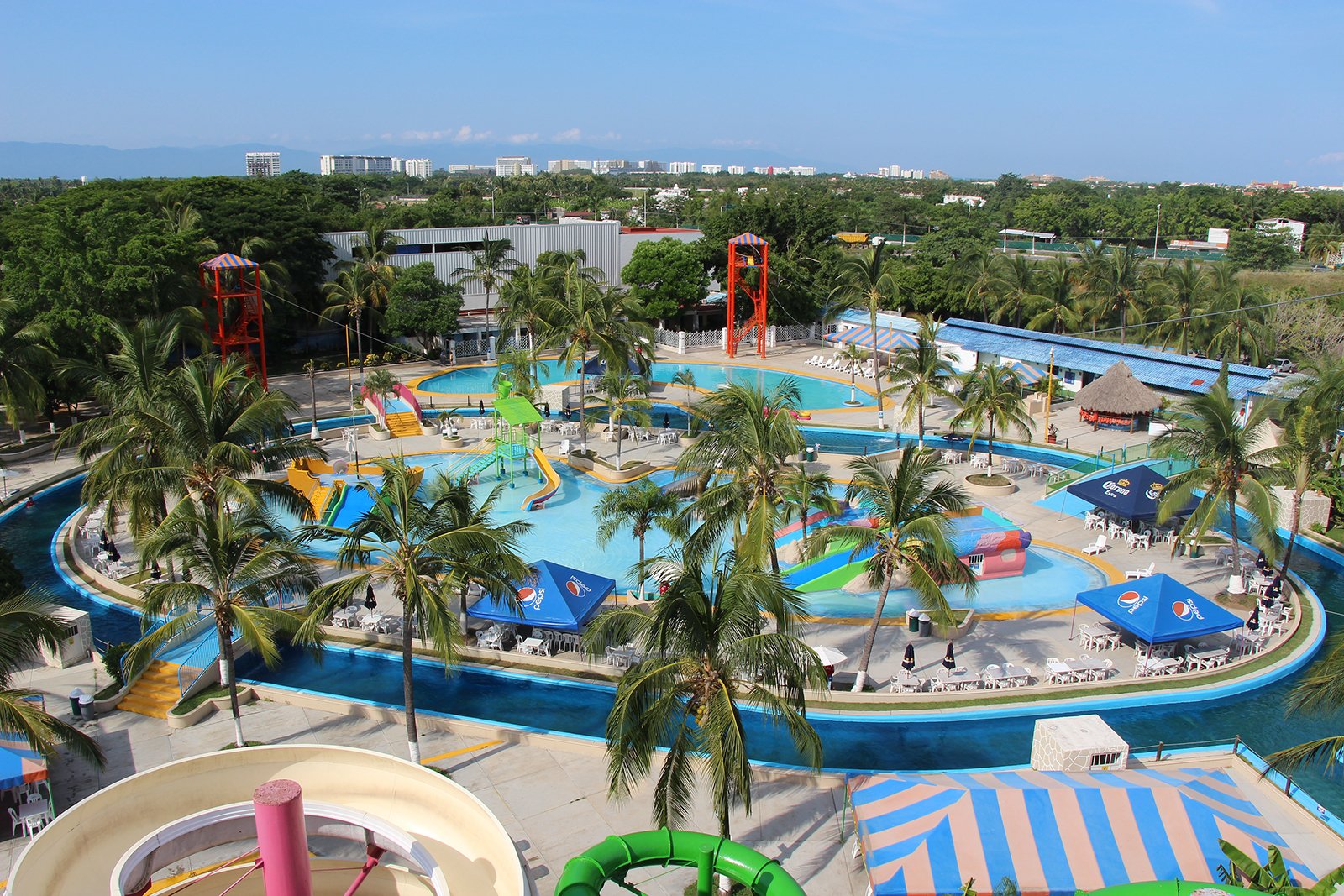 Aquaventuras Water Park is an outdoor attraction that's known for its thrill rides. Located 14 km northwest of Puerto Vallarta, the theme park has 10 water slides, a lazy river, and climbing walls, as well as a children's play area with a wading pool and pirate ship.
Location: Tepic - Puerto Vallarta S/N, 63732 Nuevo Vallarta, Nay., Mexico
Open: Daily from 10 am to 5 pm
Phone: +01 (800) 727-5391
photo by Christian Frausto Bernal (CC BY-SA 2.0) modified
2
Los Veranos Canopy Tour
Soar across the mountains and through the treetops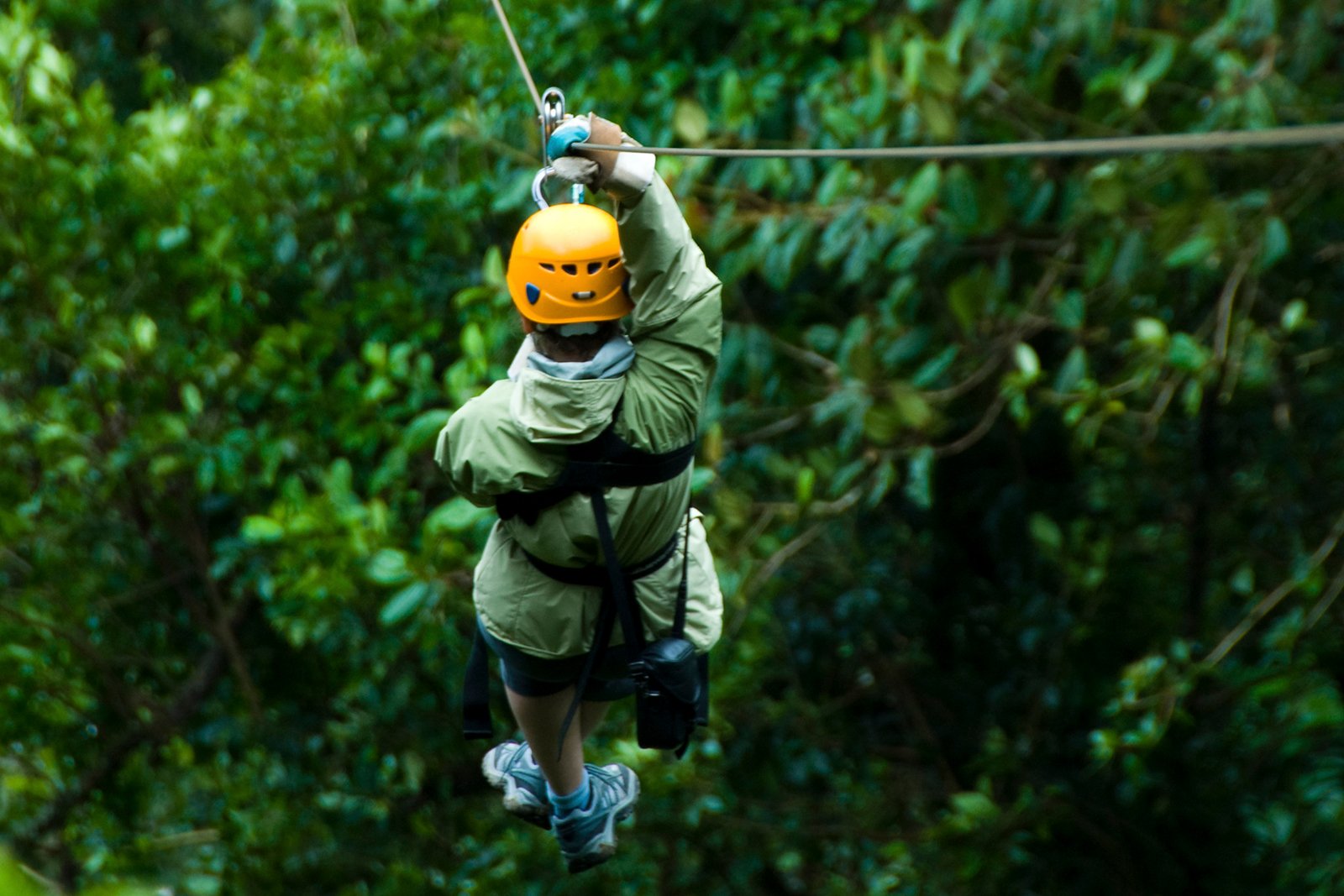 The Los Veranos Canopy Tour lets you enjoy one of Mexico's longest ziplines, which offers unobstructed views of mountains and river gorges. Extreme Adventure Zip Line is located in San Sebastian, about 37 km northeast of central Puerto Vallarta. The 15-line course spans more than 3 km in length and its highest line, called The Big Enchilada, reaches a height of 52 metres. This tour option includes a trip to an animal sanctuary, where you get to see exotic toucans, marmosets, and squirrel monkeys. Prices for the Los Veranos Canopy Tour are around $89 per adult and $69 per child (5–11 years old).
Location: Francisca Rodríguez 336, Emiliano Zapata, 48380 Puerto Vallarta, Jalisco, México
Open: Main office: Monday – Saturday from 8 am to 6 pm
Phone: +01 (322) 223-0504
3
Puerto Vallarta Botanical Gardens
Check out Mexico's largest orchid collection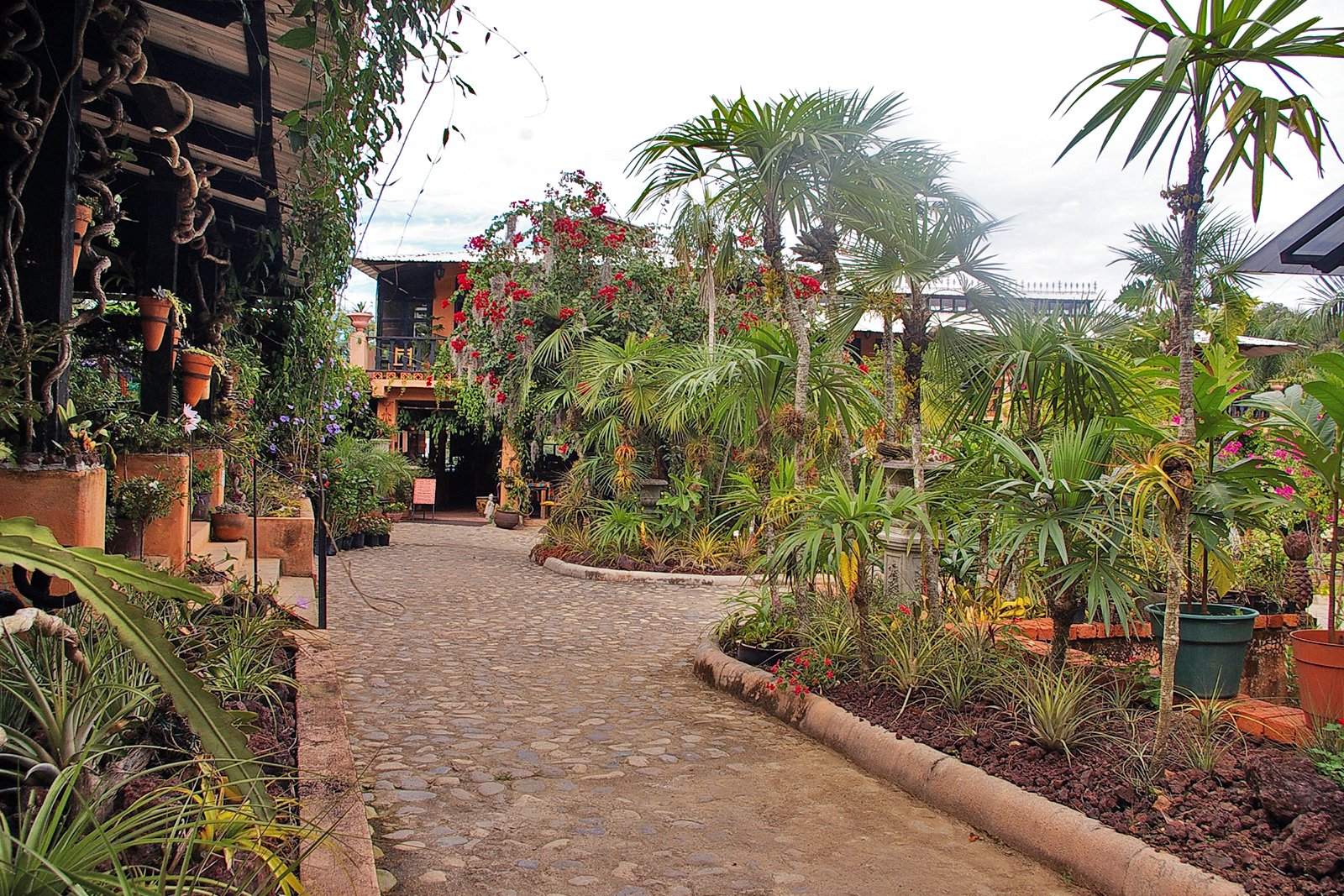 Vallarta Botanical Gardens attracts nature lovers and those who want to relax with views of exotic flowers, plants and trees. There are numerous hiking trails for you to use to explore the carefully presented collections. The orchid collection in particular is one to look out for – it's among the leading collections of the flower in Mexico. As well as walking, you can also take a dip in the neighbouring Rio Horcones.
Location: Carret. Barra De Navidad Km. 24, Las Juntas y los Veranos, 48447 Jalisco, Mexico
Open: Daily from 9 am to 6 pm (closed on Mondays in April–November)
Phone: +52 322 223-6182
photo by Thomassin Mickaël (CC BY 2.0) modified
4
Malecón
Climb the lighthouse for panoramic ocean views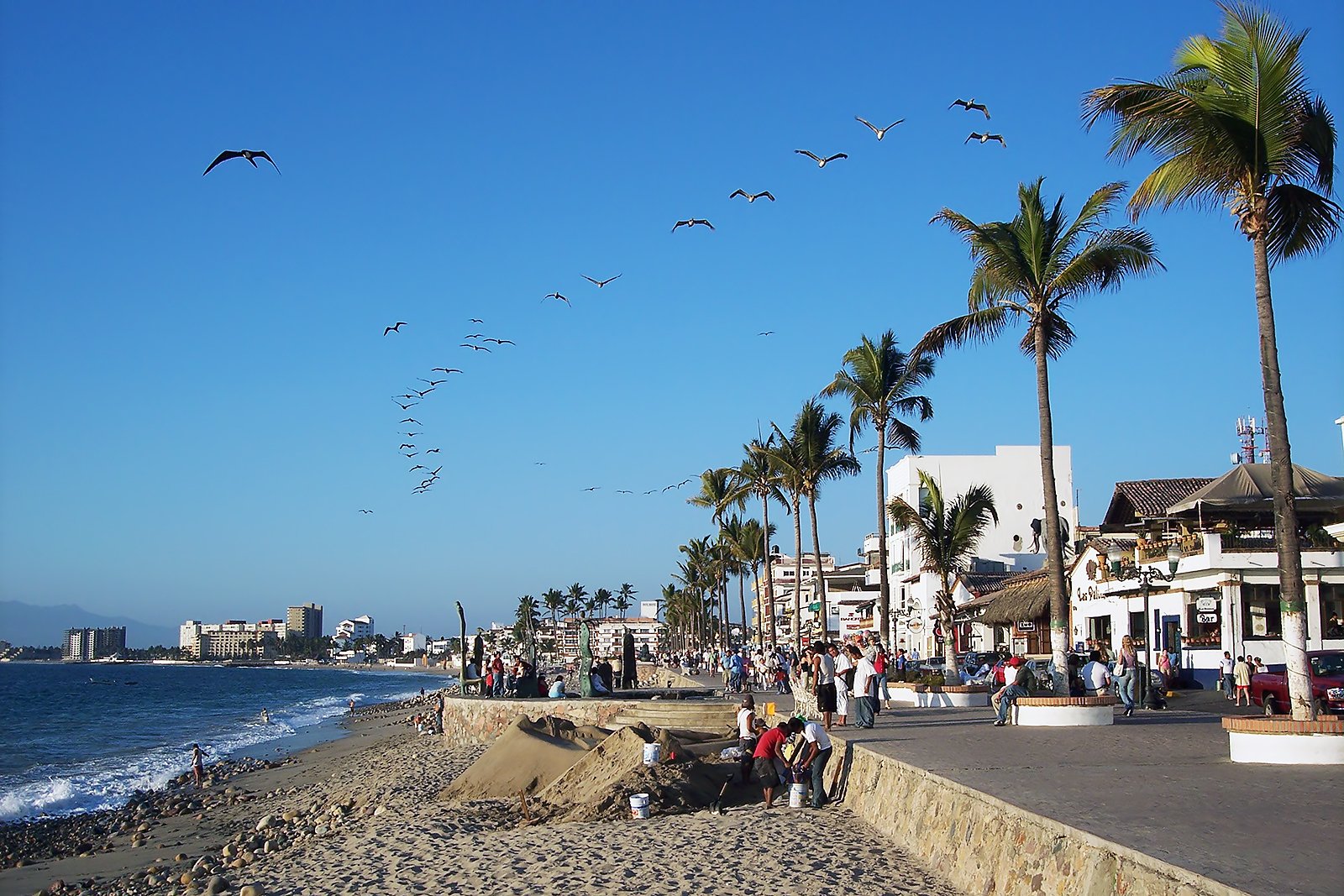 Families
Couples
Photo
Single
Malecón, a promenade that stretches for almost 1 km, connects Puerto Vallarta's historic centre to the waterfront. Grab some refreshments at one of the many cafés before crossing the swinging bridges to Cuale Island and browsing the numerous market stalls. For a great view of the bay, make sure you climb the Matamoros Lighthouse, while those in search of marine life should head out onto the sea and prepare their cameras for humpback whale sightings.
Location: Paseo Díaz Ordaz S/N, Centro, 48300 Puerto Vallarta, Jalisco, Mexico
photo by Christian Frausto Bernal (CC BY-SA 2.0) modified
5
Las Animas Aventura Park
Enjoy rock-climbing at this outdoor park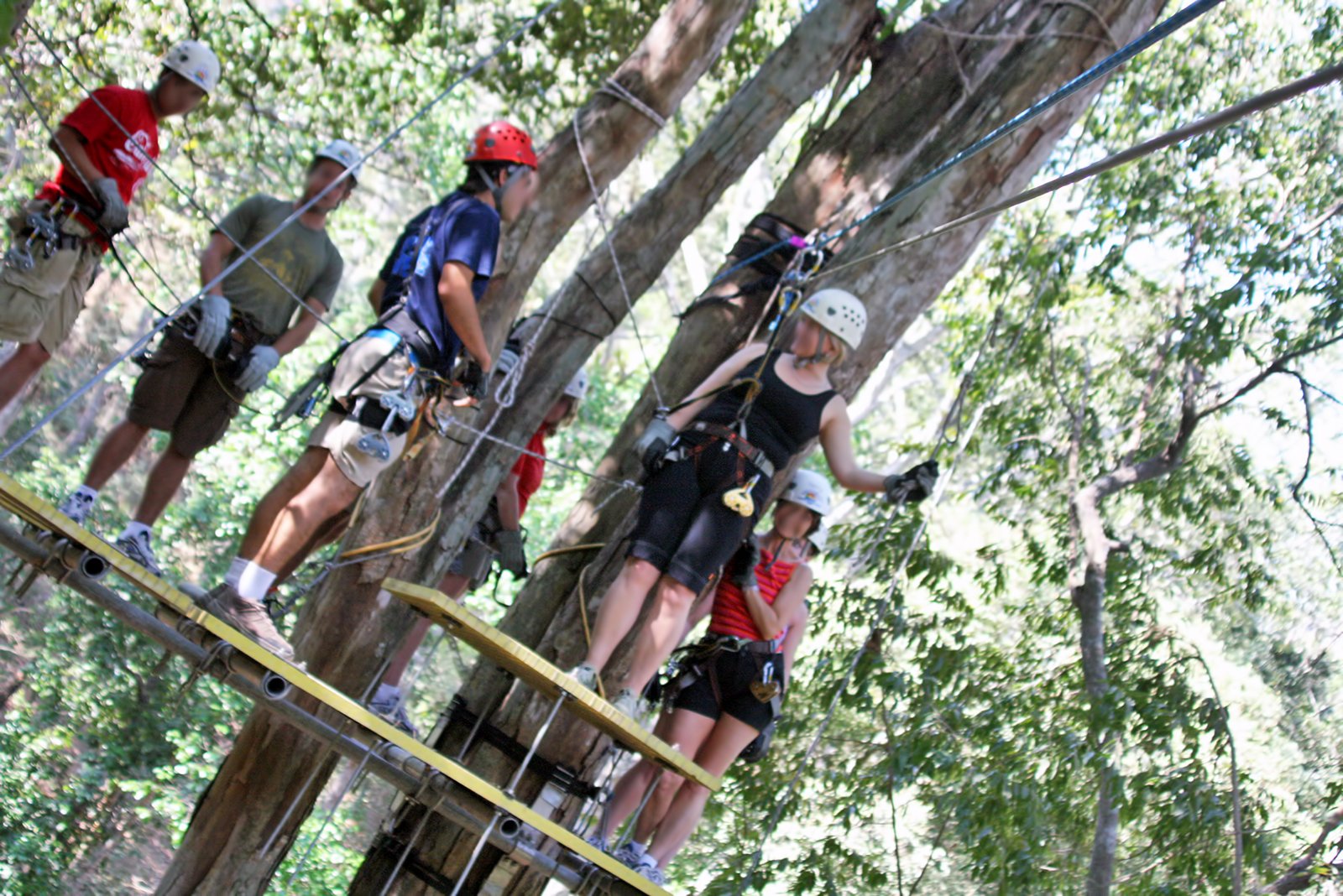 Families
Couples
Photo
Group
Las Animas Aventura Park offers plenty of activities that are suitable for families, including boat trips, an obstacle course, and ziplining in a protected natural park. There are suspended bridges and balancing beams throughout the park, which you can enjoy great views of the lush jungles from. Boats depart for Las Animas Aventura Park from Boca De Tomatlan Pier. Expect to spend about 5 hours at Las Animas Adventure Park.
Location: Playa Las Animas, 48390 Puerto Vallarta, Jalisco, Mexico
Open: Daily from 11 am to 5 pm
Phone: +52 (322) 299-6774
photo by Becky Snyder (CC BY 2.0) modified
6
Extreme Zipline Adventure
Zip along one Mexico's longest ziplines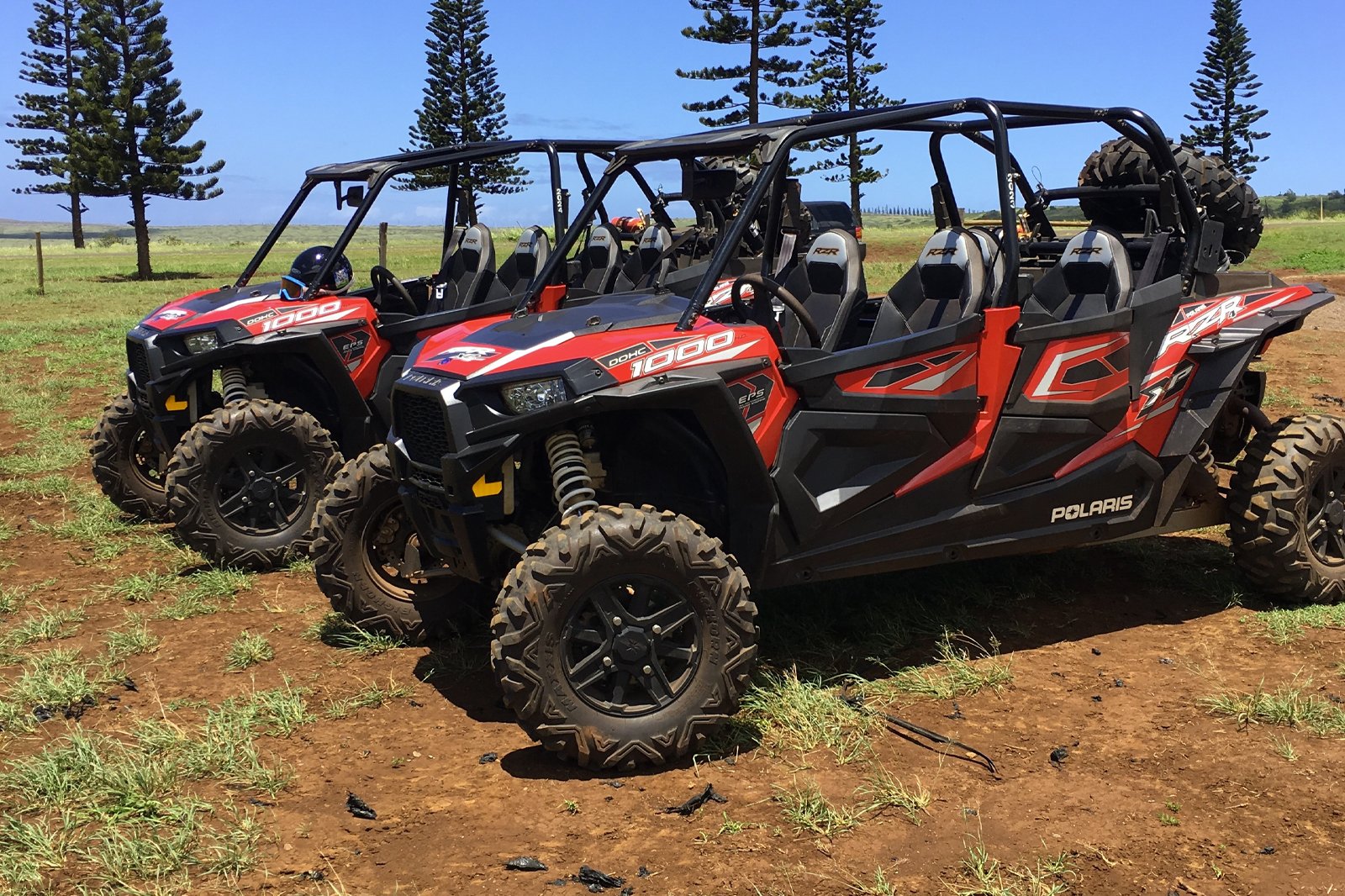 Families
Couples
Adventure
Group
Extreme Zipline Adventure has a series of impressive ziplines, hanging bridges, and swings overlooking the tropical forest of the Sierra Madre Mountains. A 45-minute drive from downtown Puerto Vallarta, this eco-park is home to a thrilling ziplining circuit, which spans over 1 km in length and reaches speeds of up to 100 km/h. You can also explore the jungle's steep hills and rivers on an off-road ATV at Extreme Zipline Adventure.
Location: Las Palmas 39, 63732 Nuevo Vallarta, Nay., Mexico
Open: Daily from 7 am to 8 pm
Phone: +52 (322) 226-8413
7
Join a pirate cruise
Watch acrobat and swordplay shows on board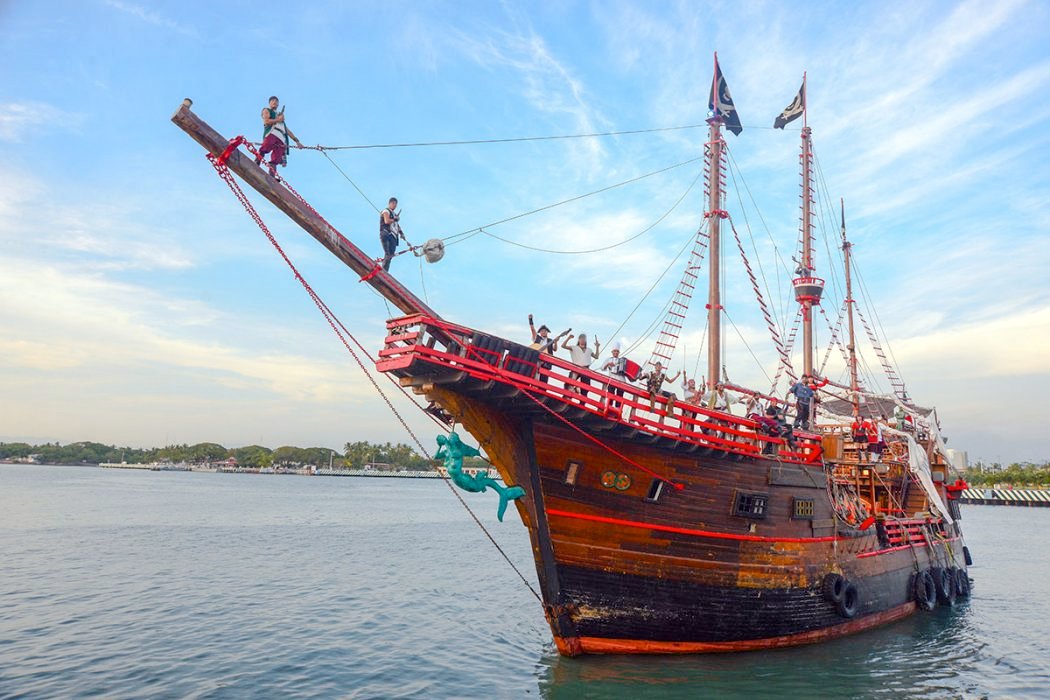 Pirates of the Bay lets you explore Banderas Bay on a fully-replicated Spanish galleon. In the morning, this 6-hour cruise departs from Puerto Vallarta Maritime Terminal and heads towards Mahahuitas Island. Along the way, you get to watch an entertaining show of acrobatics, cannon blasts, and sword-fighting by performers in full pirate costumes. The ship stops on Mahahuitas Island, where you get to disembark and enjoy family-friendly activities such as snorkelling, treasure hunting, kayaking, and beach volleyball.
8
Explore Puerto Vallarta jungle on horseback
Ride through the Sierra Madre mountain range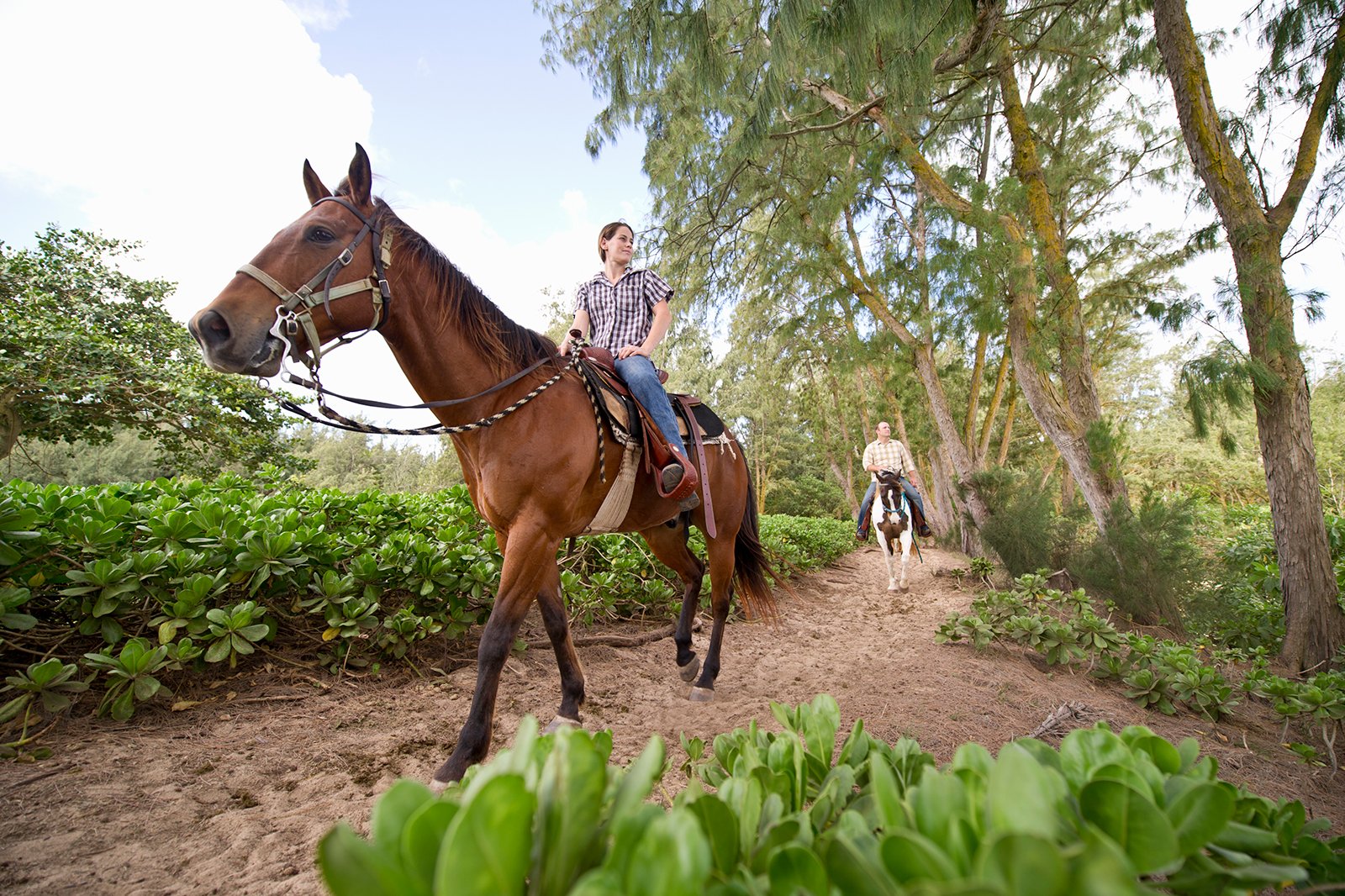 Horseback riding is a rather leisurely way of exploring Puerto Vallarta's lush jungles. Most tour companies in the city centre offer guided trips to the Sierra Madre mountain range, where you get to enjoy views of Banderas Bay on horseback. This relatively short trip is suitable for beginners and children. Enjoy expert commentary along the 2.5-hour excursion and stop by El Salto Waterfall for swimming and hiking before heading back to the ranch. Prices for horseback riding in Puerto Vallarta start from $80 per adult and $60 per child.
9
Los Arcos Amphitheatre
Watch free concerts at this open-air theatre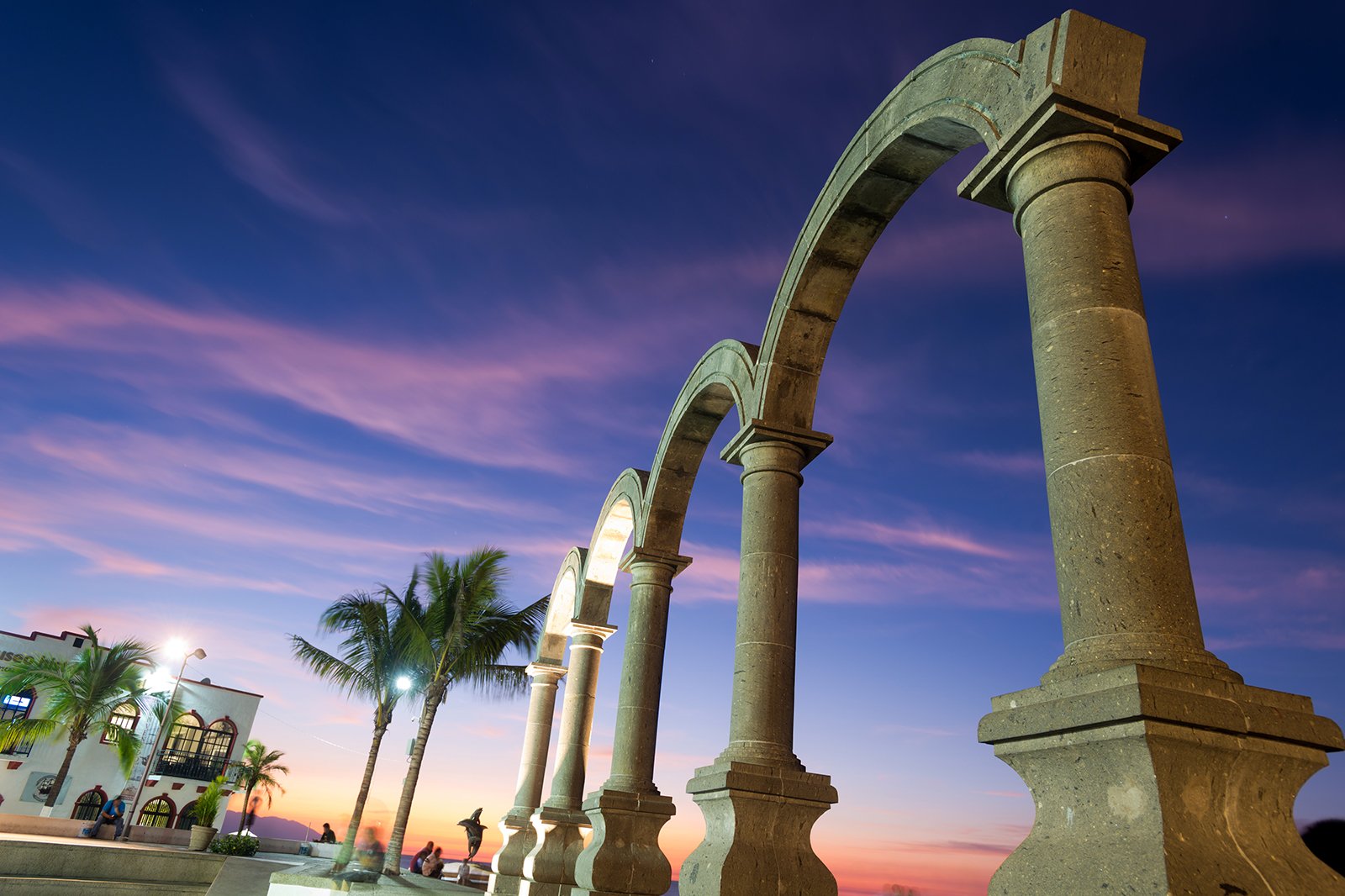 The Los Arcos Amphitheatre, which also goes by the name Aquiles Serdán Theatre, is a Vallarta landmark and is backed by 4 distinctive stone arches that have become a symbol of the city. It's regularly used as an open-air theatre for cultural performances and festivals on weekends and during holidays. Choirs, bands and dancers put on performances most nights and they are usually free to watch. The sunsets are also pretty special from here, with the arches and Banderas Bay making the perfect backdrop.
Location: Malecón s/n, Centro, 48300 Puerto Vallarta, Jalisco, Mexico
Back to top