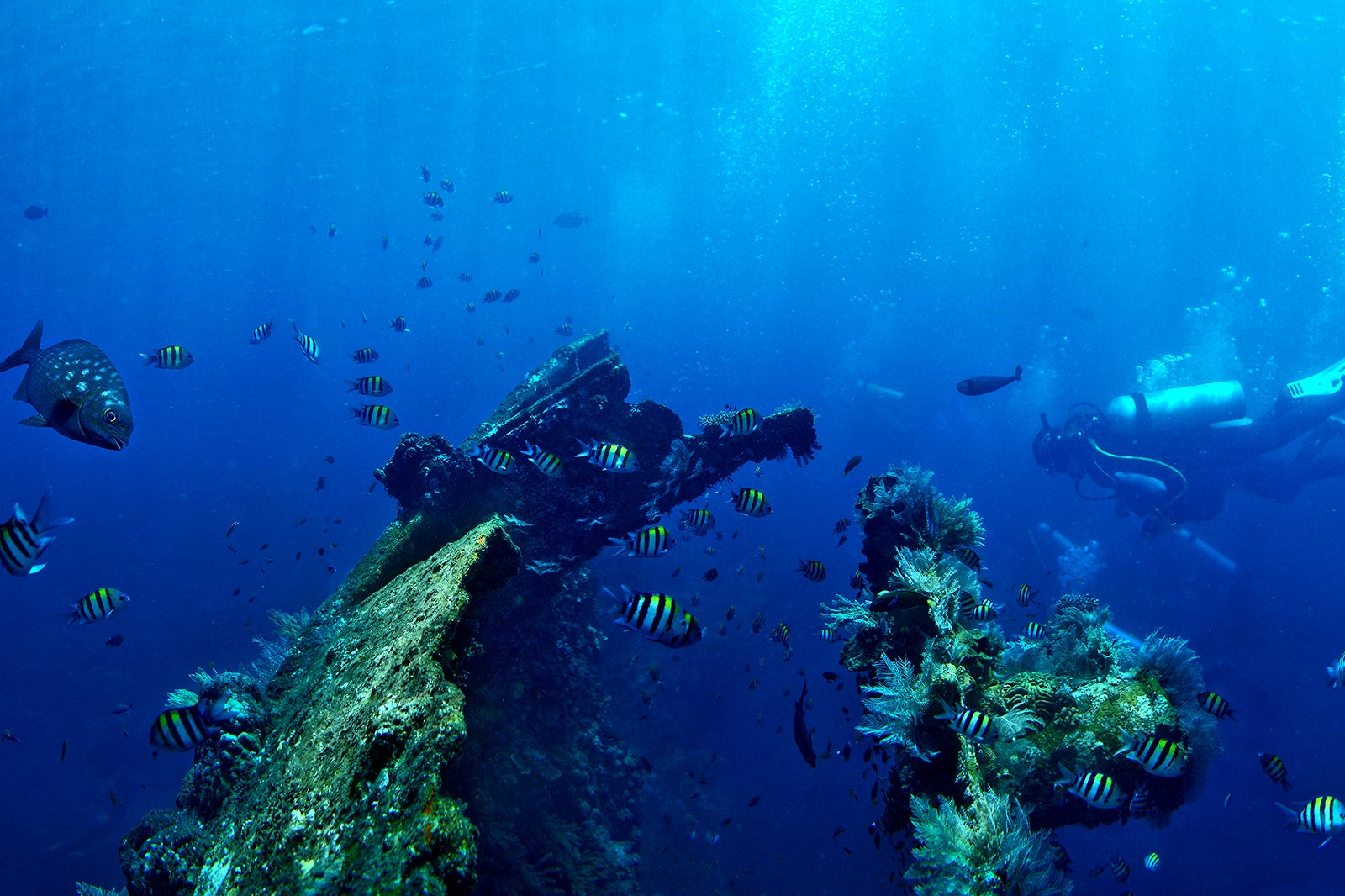 USAT Liberty Shipwreck in East Bali
Popular Wreck Dive Site in Tulamben
The USAT Liberty Shipwreck in Tulamben has drawn divers from the world over to this quiet coastal village in East Bali. This popular dive site is centred around the spectacular remains of a military cargo ship originally built in the First World War, but sunk in the Second.
USAT Liberty Shipwreck in East Bali - one of the highlights of 39 Best Things to Do in Candidasa and East Bali and 5 Best Things to Do in Tulamben (Read all about Bali here)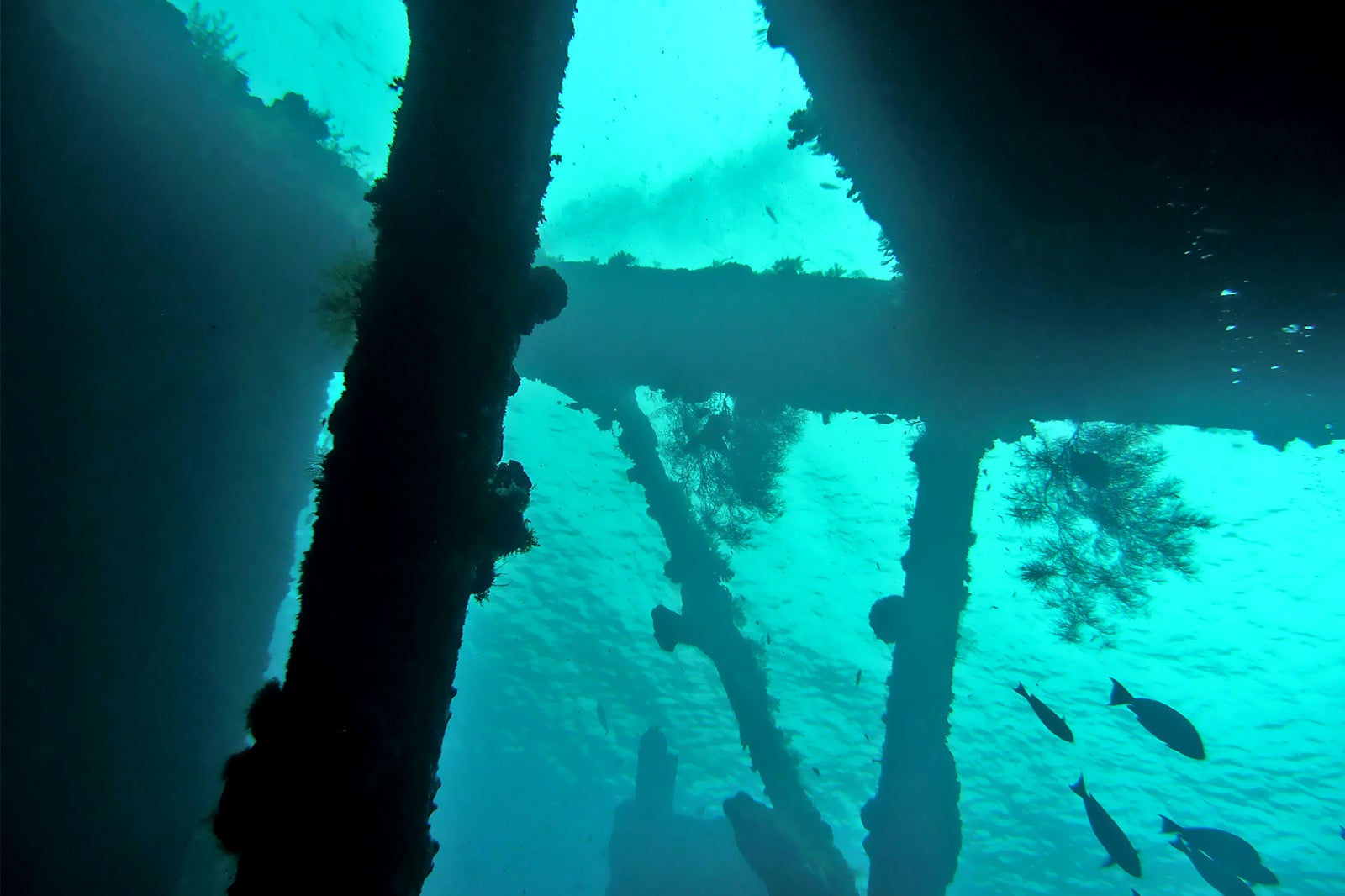 The war service of USAT Liberty
The Liberty was launched from Kearny, New Jersey, in June 1918 and entered service with the US Navy in October of that year. She was designed to take horses across the Atlantic to fight in France, but only managed 3 trips before the war ended and she was decommissioned. She re-entered active service in November 1940, this time with the US Army.
The ship was badly damaged on 11 January 1942 while carrying supplies from Australia to the Philippines. The Imperial Japanese Navy submarine I-166 torpedoed her about 19 km southwest of the Lombok Strait. While US and Dutch destroyers attempted to tow her to the old Singaraja seaport in North Bali, Liberty was taking on too much water. The ship was beached on the shores here in Tulamben for salvaging.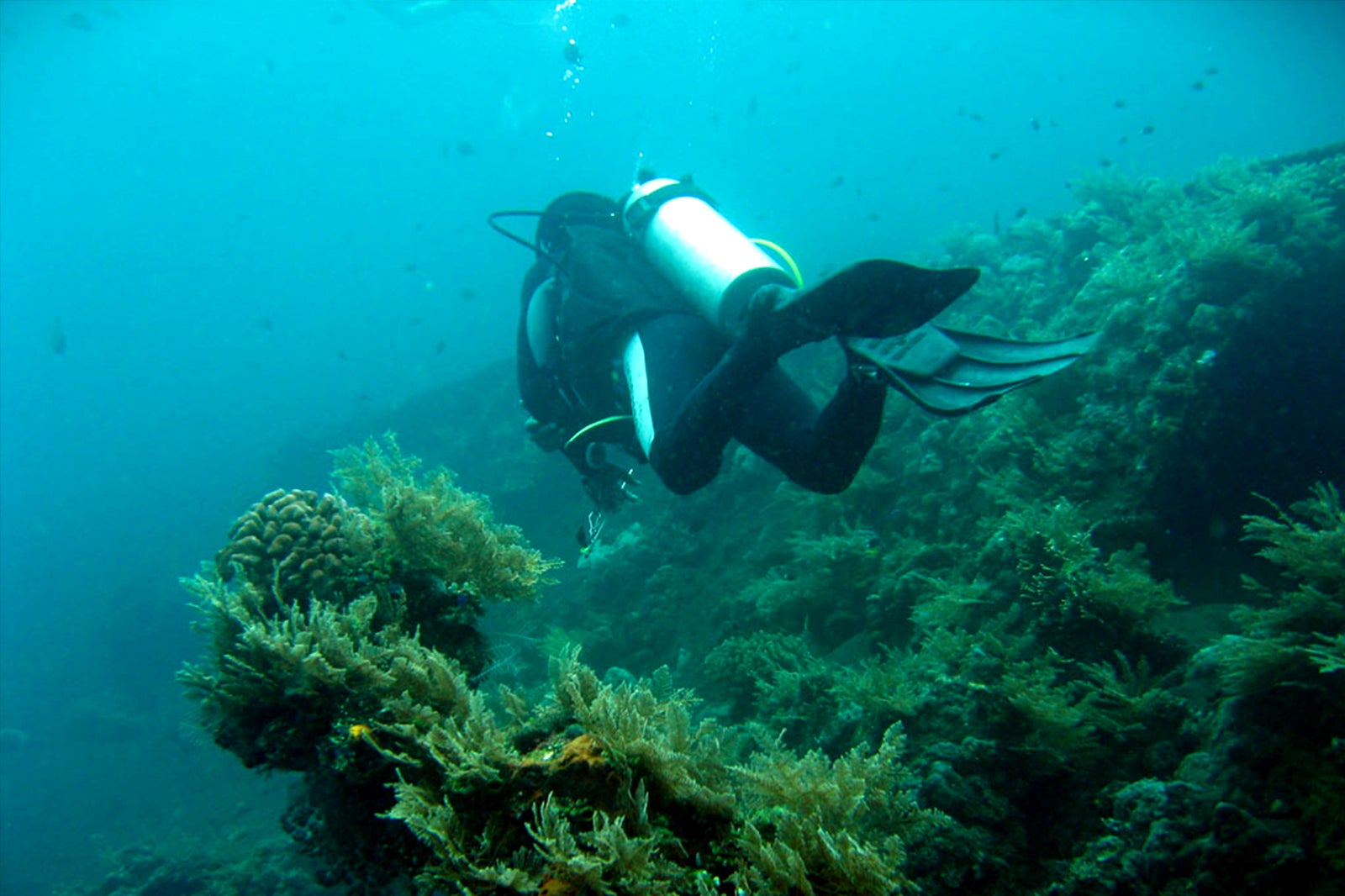 USAT Liberty shipwreck today
During an eruption of Mount Agung 2 decades later in 1963, the wreck got pushed some 25 metres offshore, finally coming to rest at a depth of 30 metres. She soon became home to colourful coral colonies that teem with tropical fish. Even if you prefer snorkelling in the waters off Tulamben, you can still enjoy the USAT Liberty shipwreck at lower tides. Among the coral growths, you can expect regular sightings of parrotfish, cod and even occasional sea turtles.
Some of the great places to stay near the site include the Ocean View Tulamben, Tulamben Wreck Divers, and the Tauch Terminal Resort. Expect the best dive conditions and visibility between August and November.
USAT Liberty Shipwreck in East Bali
Location: Tulamben, Kubu, Karangasem, Bali, Indonesia
Back to top