Gili Islands Travel Tips
Best Time to Go and What to Prepare
These Gili Islands travel tips cover the basics you need to know for your anticipated island getaway. This group of 3 small islands, though technically not part of Bali, are an easy boat trip away – they can be a great island hop during your holiday in Bali.
It's also important to know the key differences (or similarities) between the 3 islands, especially in terms of what you can expect to enjoy on the Gili Islands. More partying and nightlife? A quiet island escape without the crowds? Diving and snorkelling? We've got them covered for you. Find also some practical tips regarding money and safety. Enjoy the most of Trawangan, Meno and Air with these handy travel tips to the Gili Islands.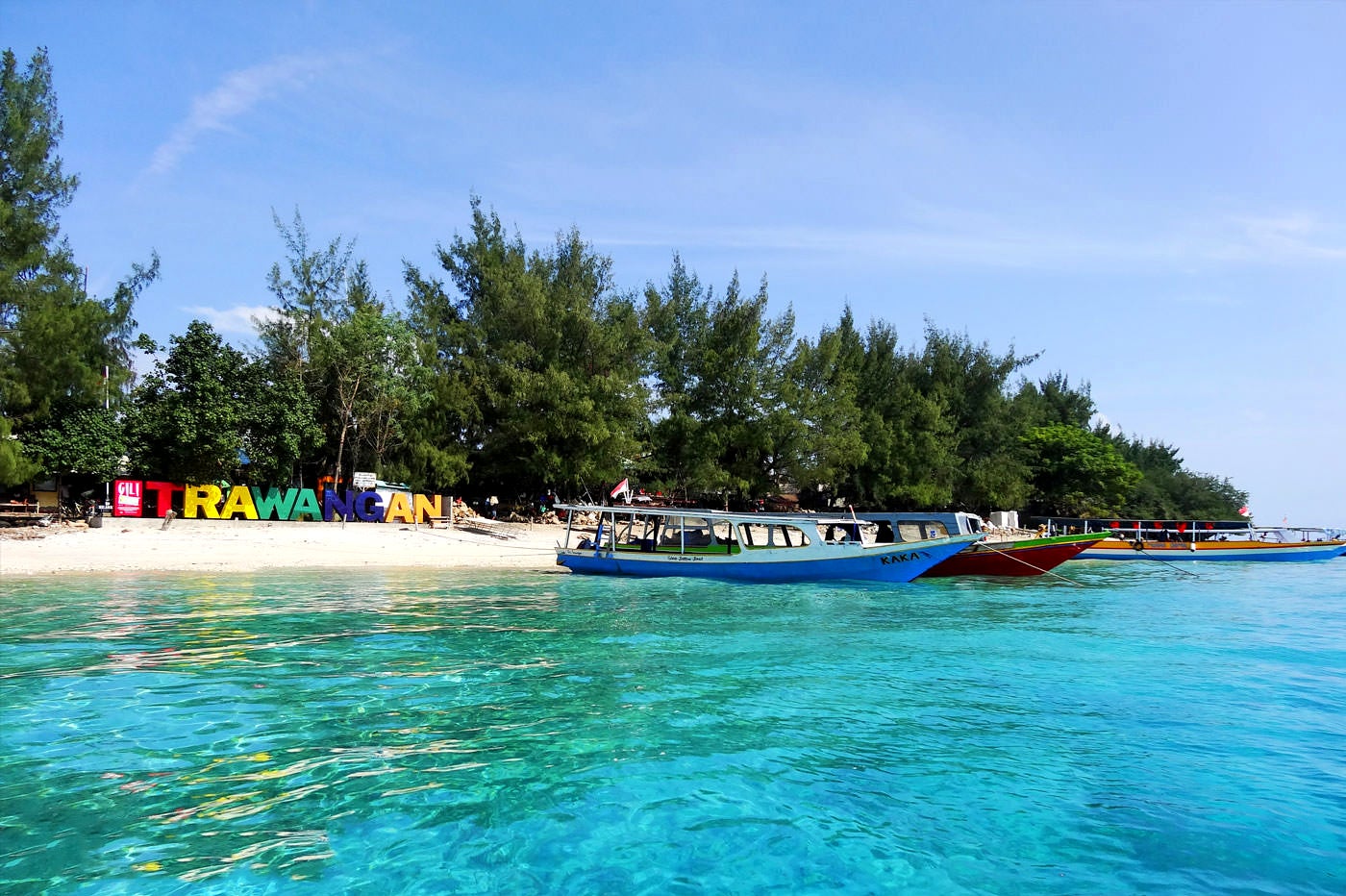 Gili Trawangan is the most popular among the 3 islands. It developed rapidly following the establishment of dive centres around the coast. They eventually expanded with accommodation options that cater to various budgets, and the same can be said about the choices of restaurants and bars.
Trawangan now has the most hotels and restaurants out of the 3 Gilis. You can find most of the crowds and the nightlife excitement on the south-eastern shoreline, while quiet and exotic beaches along its northern and western coasts also add to the good mix of different styles and experiences that you can enjoy here.
Read more
Gili Meno serves as the ultimate choice for anyone looking forward to some rest and relaxation. It's perfect for if you plan for a total retreat, away from the crowds. Meno is the most barren of the 3 Gilis, with very quiet coral sand beaches to explore easily by foot and dirt village roads that interconnect and provide glimpses to the placid life of the local Sasak people.
The local administration of Meno and the villagers have long upheld a ban on loud music and late-night partying on the island. Still, there is a mix of budget stays and luxury resorts here, with good beachfront spots where you can crack open a cold one and enjoy Meno's magical sunsets.
Read more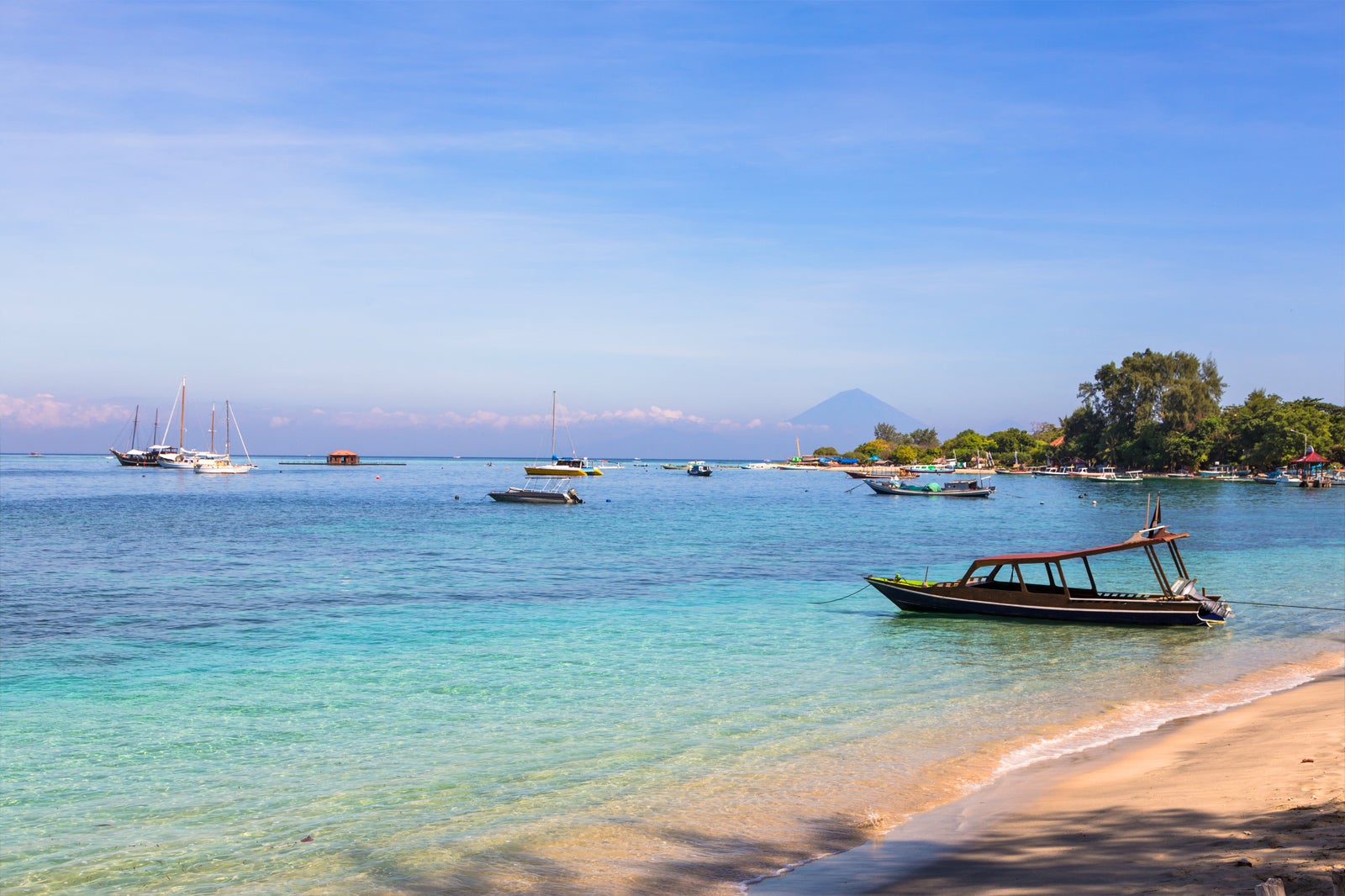 Gili Air is the 'little brother' of the 3 Gilis. Unlike Meno with its ban on partying, Air has a good variety of beach bars. Smaller than Trawangan but with the similar variety of choices for dining, nightlife and marine water sports, Air serves as a great alternative to Trawangan and oftentimes is a concluding island-hopping destination for those travelling to all 3 islands.
Gili Air is the closest Gili to the Lombok mainland, and from where you easily ferry off to Bangsal Harbour in Lombok for a further extended trip.
Read more
4
Best time to visit Gili Islands?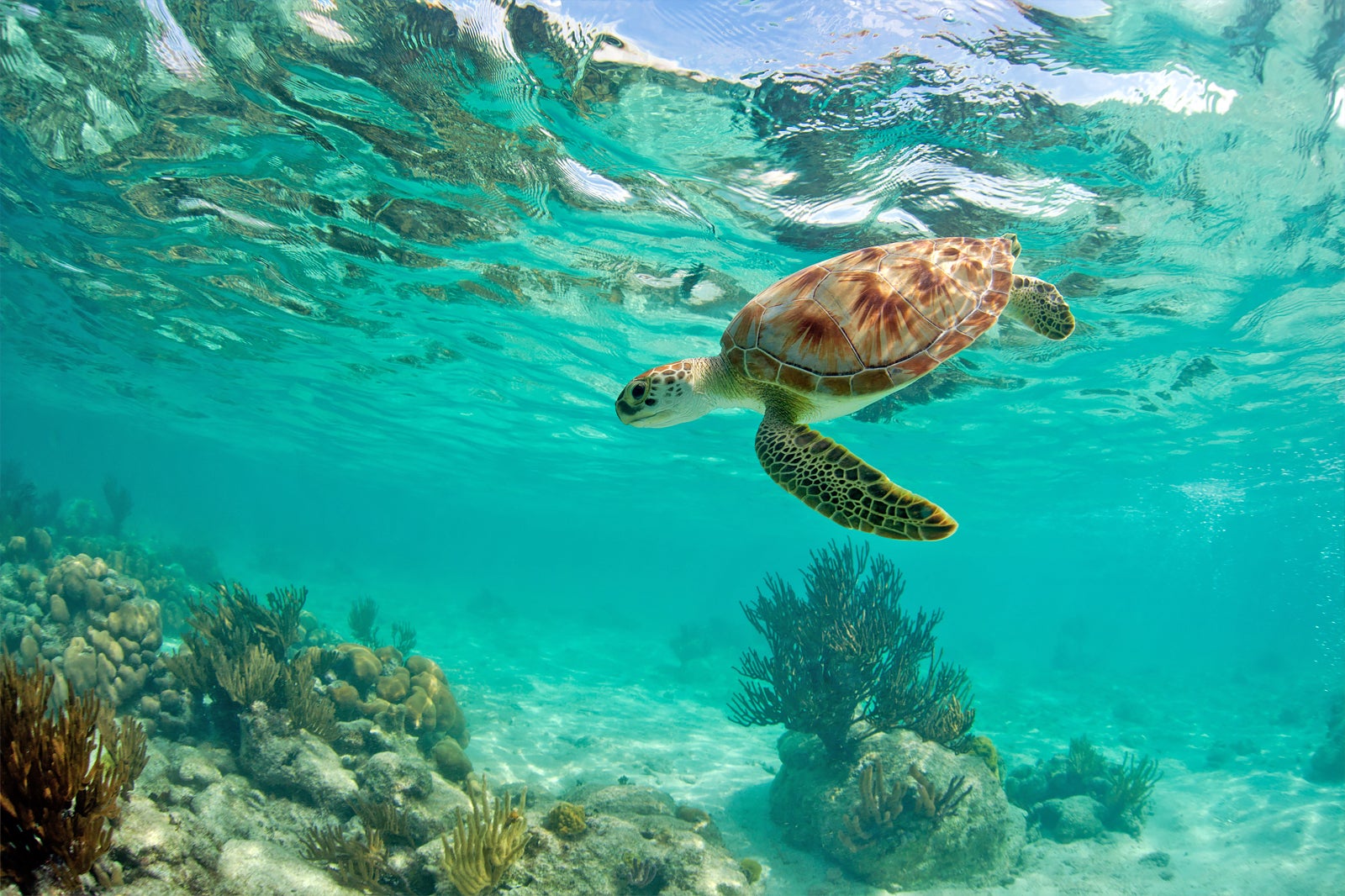 As the most popular way to get to the Gilis is by sea from Bali's 2 main harbours (Benoa and Padangbai), the dry season (between June and September) provides the most favourable sea conditions for travelling. This also makes for the best visibility around the crystal-clear waters if you're in for great snorkelling and diving. In terms of crowds, the peak season is usually mid-year, between July and August, and the year-end, December and January.
Expect a surge of visitors and fully booked hotels over the long holidays of Idul Fitri (usually between July and October), Christmas and ultimately over Nyepi (around March). It would be wise to make your bookings, hotel and boat transfers well ahead of your visit.
5
What to bring and what to wear on the Gilis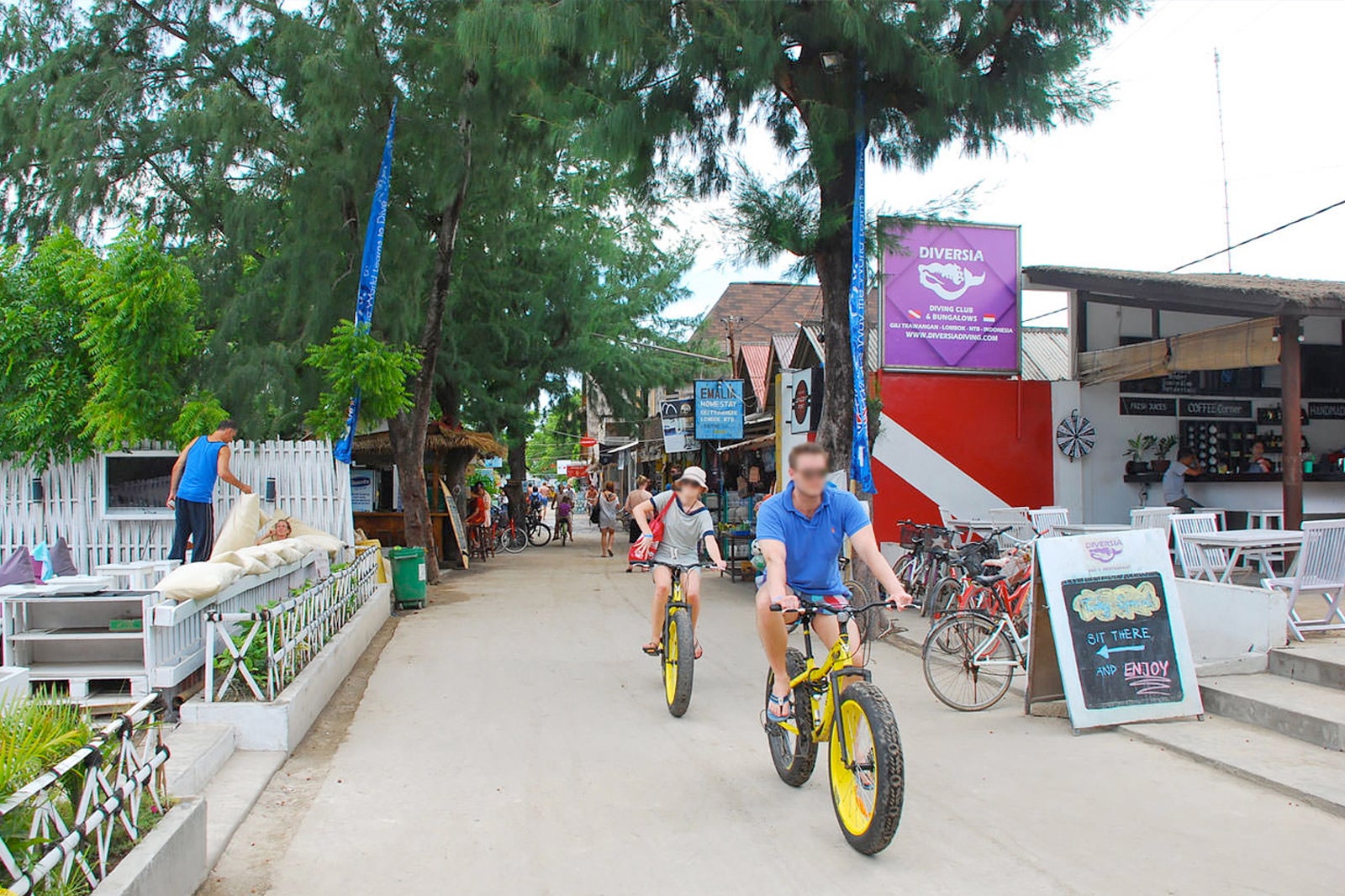 Usually, backpacker-style is the way to go. Once you jump off the boat at any of the Gilis, you'll easily find the gorgeous white sand beaches hard to resist. Whether you decide to jump in for a dip in the blue waters, spend some time snorkelling, or decide to circumnavigate a whole Gili along sandy paths, it's good to protect yourself from the tropical sun.
Bring sunscreen, eyewear, a hat, light and cool clothing, and comfortable footwear (preferably strap-style sandals that you can easily take on and off – virtually everywhere you step is sand). A smartphone with local GSM connection and GPS is optional and fun if you want to track your island hike in real-time. Don't forget your camera!
6
Gili Islands phone and internet connections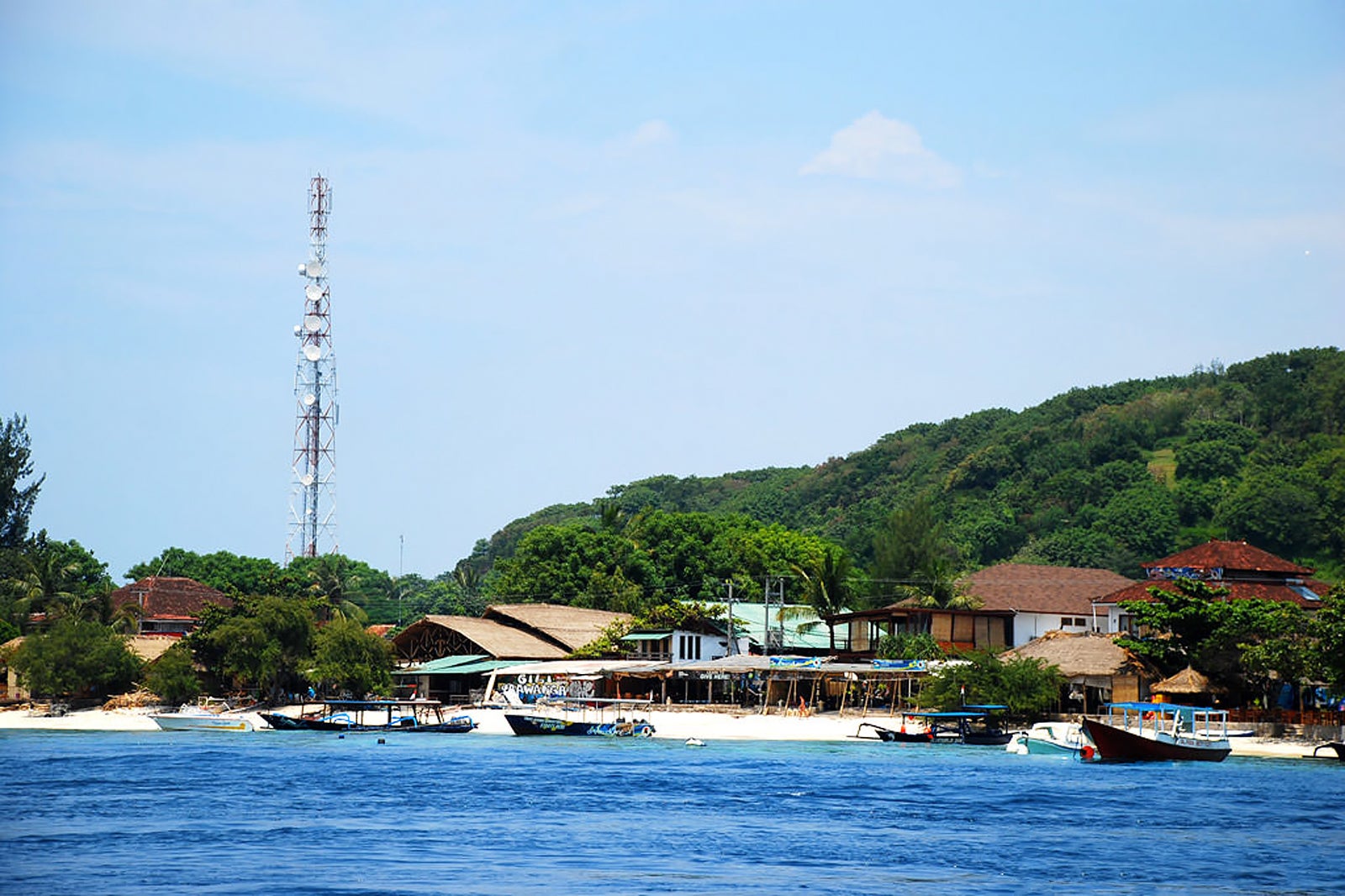 If you have a smartphone with you and you're heading to the Gilis from Bali, you might already have a national GSM provider card installed during your time in Bali. You can use the services on the Gilis. Cellular phone towers are visible throughout the hilly landscapes of the 3 islands – you'll most likely never be out of touch.
Major providers include Indosat, XL, Tri, and Telkomsel. Telkomsel is known to have the widest coverage, and often the strongest 3G signal reception for mobile internet connections. Almost all hotels, restaurants and cafes offer Wi-Fi but their speeds can vary and at times can be unreliable.
7
Currency exchange and ATMs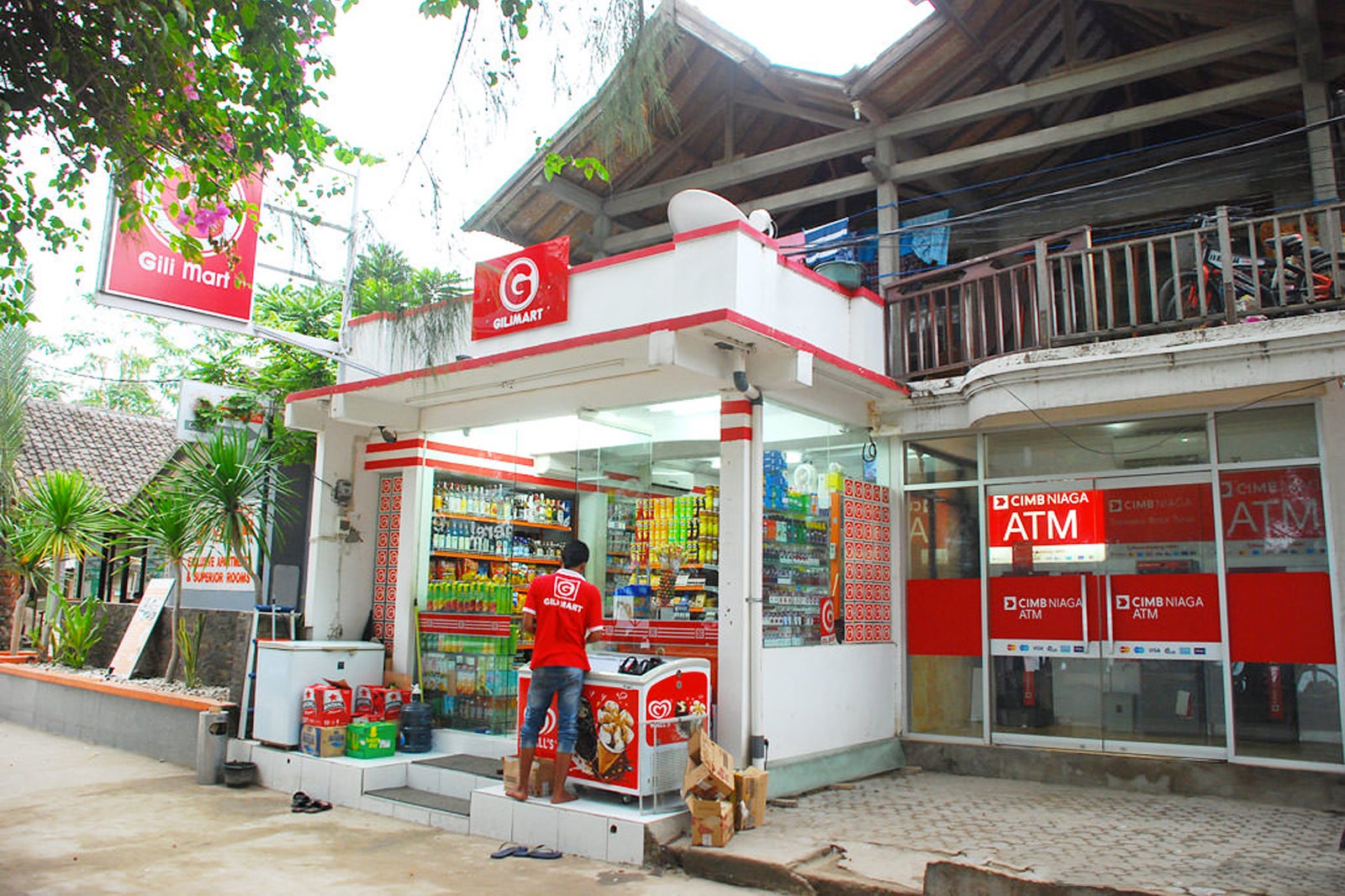 Money changers are widespread throughout the Gilis, be it at standalone currency exchange kiosks, information booths or at hotels. Even so, rates vary and are usually higher than in Bali, so it's usually advisable that you have Indonesian rupiah ready at hand before your Gili trip, or your foreign currency exchanged into rupiah at an authorised and trusted money changer in Bali.
ATMs of CIMB Niaga, a major Southeast Asian bank chain, have popped up around major areas, especially on the main south-eastern beach of Gili Trawangan. Meanwhile, there are no ATMs available on Gili Meno. Visa and Mastercard are accepted at most of the larger hotels and classier restaurants.
8
Safety and security on the Gilis
Book a boat transfer service that's reliable and has a good safety record. No matter how laidback and carefree an island escape to the Gilis may seem, you should never let your defences down. Make use of your hotel room's safe deposit box and keep doors locked whenever you leave your room or bungalow.
There are no coastguards or lifeguards on patrol – take extra caution when in the waters. Jellyfish are common and full wetsuits are advisable. Choose a licensed dive centre and avoid impromptu dive trips offered by persons around the beach. Local security guards patrol the islands irregularly but being a small island, crime levels aren't high and limited only to petty cases like overcharging and theft.
9
Shopping on the Gili Islands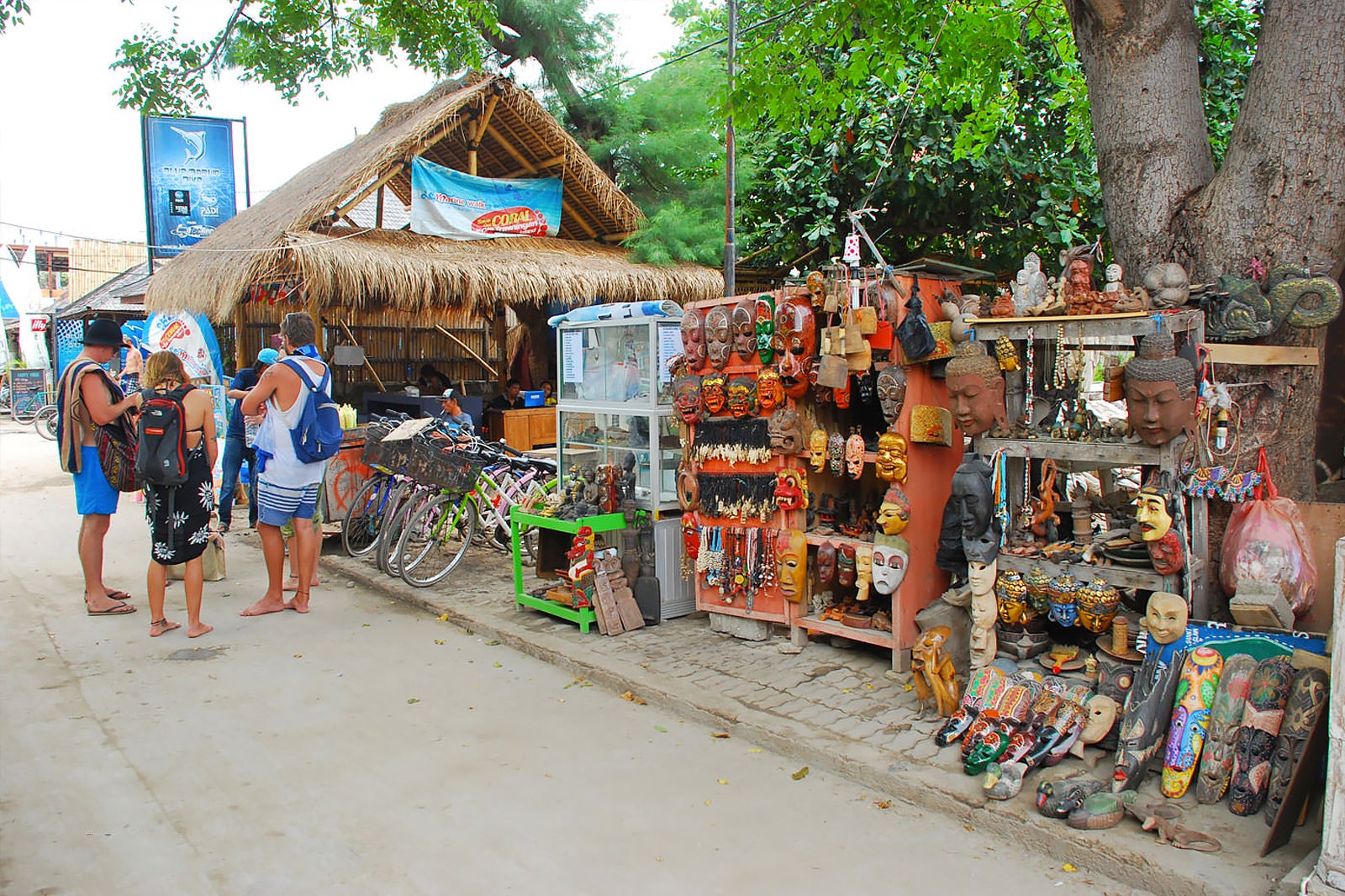 There are many retail shops around with fixed priced goods. Then there are local stalls selling art items that can be too hard to resist for those who simply like 'shopping adventures'. Bargain hard, but not too seriously.
Some cash should be handy, as not all shops accept credit cards. A bit of humour helps in the bargaining process, and you could easily find yourself making new friends. Some of the major retail shops generally open around 10am and close quite early around 7pm. Treat all local beach peddlers and kids selling stuff on the beach with courtesy, no matter how pushy they can be.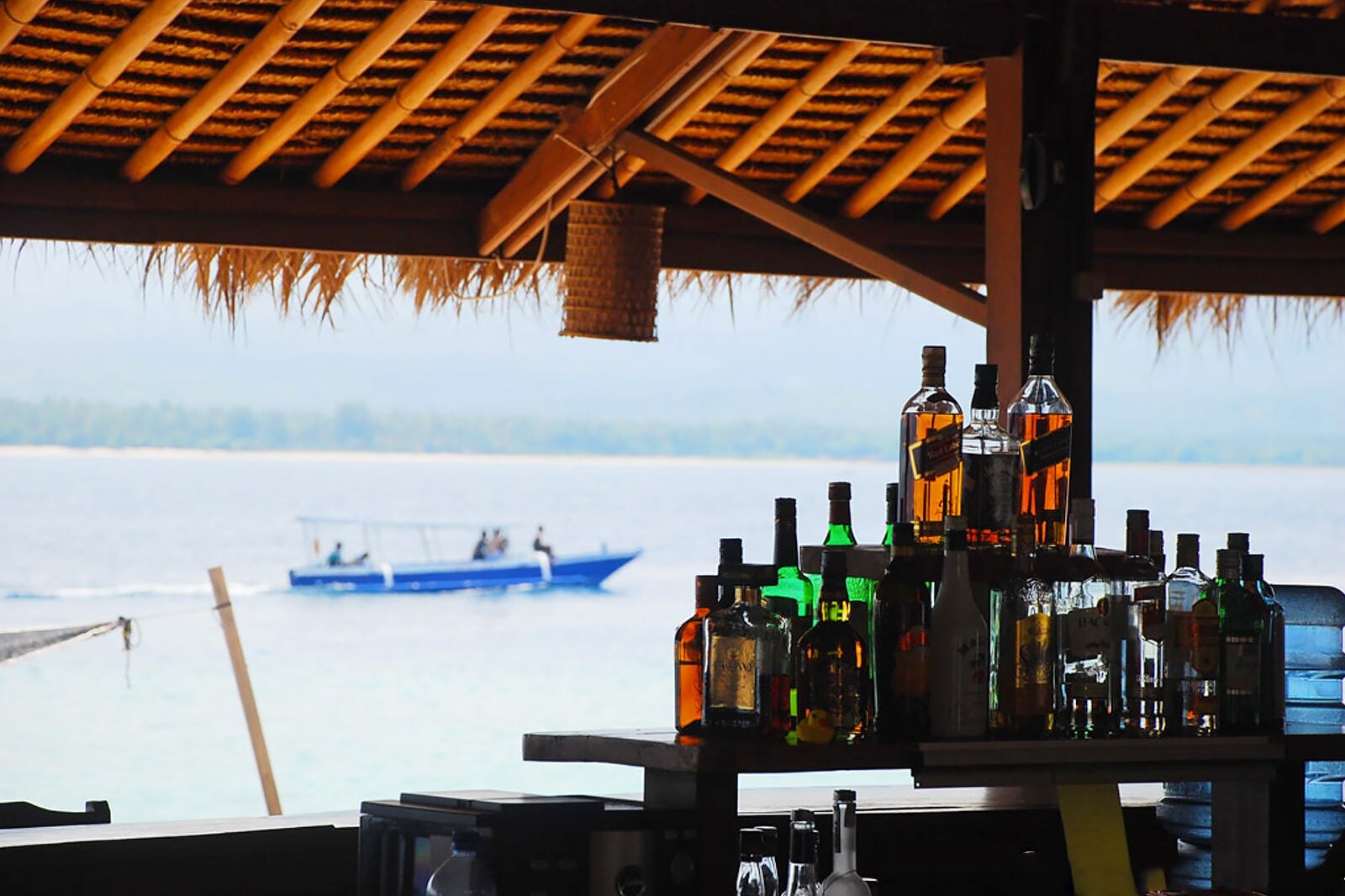 It is advisable to stick only to cocktails served at the more upmarket restaurant bars on any of the Gili Islands. Or stay with the ice-cold Bintangs available almost everywhere. There have been several incidents of methanol poisoning involving the consumption of poorly brewed local Arak in the past.
Tempting as they may seem, the consumption of magic mushrooms that are widely offered by the local warungs (traditional bars) should be avoided. Stay away from drugs – the death penalty still applies in Indonesia.
Back to top