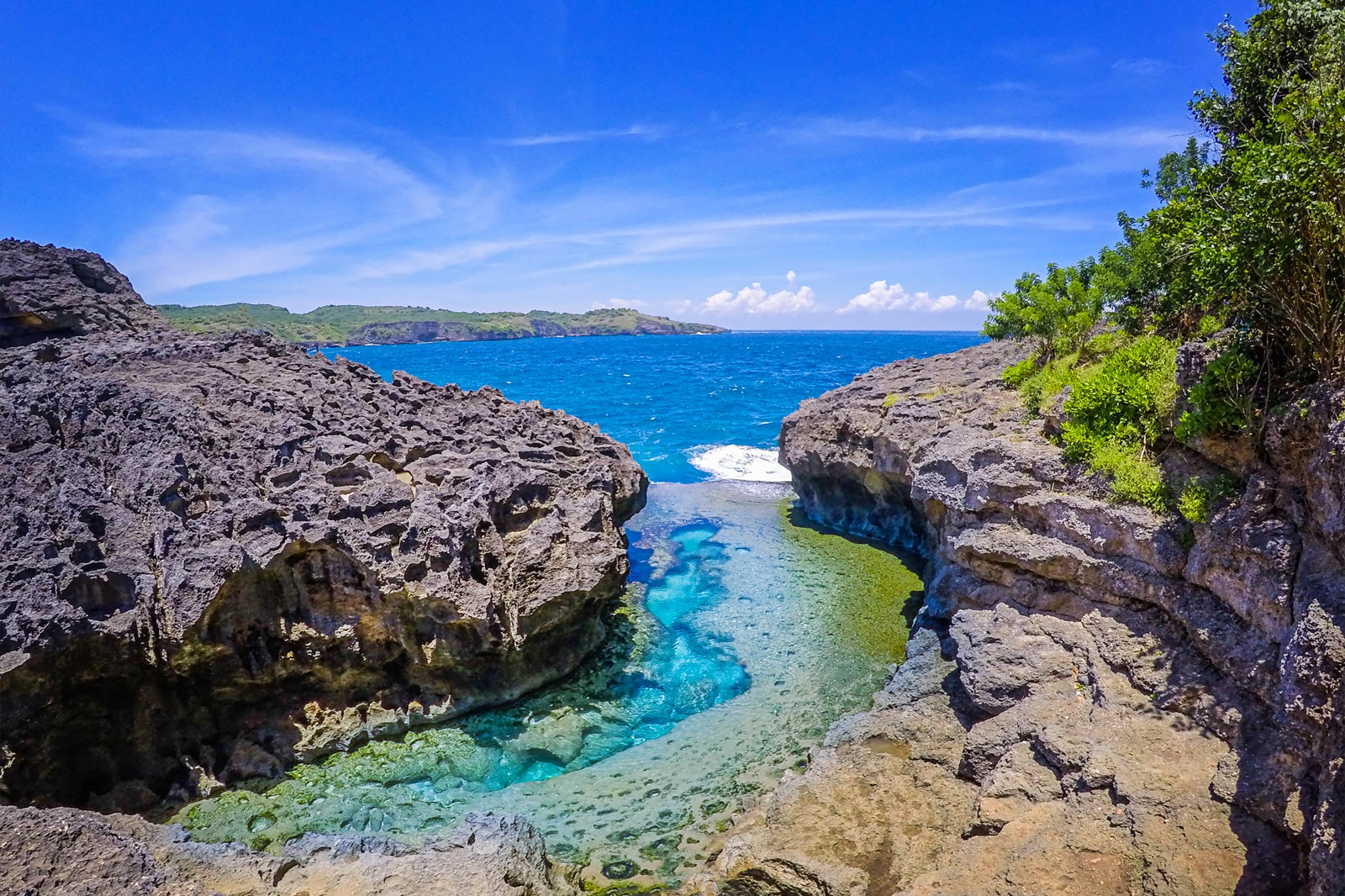 Angel's Billabong is a spectacular rock formation near Pasih Uug (Broken Beach), on the southwestern end of Nusa Penida Island. Both spots offer views of beautiful cliffs and pristine coastlines. There's a pathway leading to a naturally formed rock lagoon, offering a scenic seascape and pleasant swimming spot on the island.
Angel's Billabong in Bali - one of the highlights of 24 Best Things to Do on the Nusa Islands (Read all about Bali here)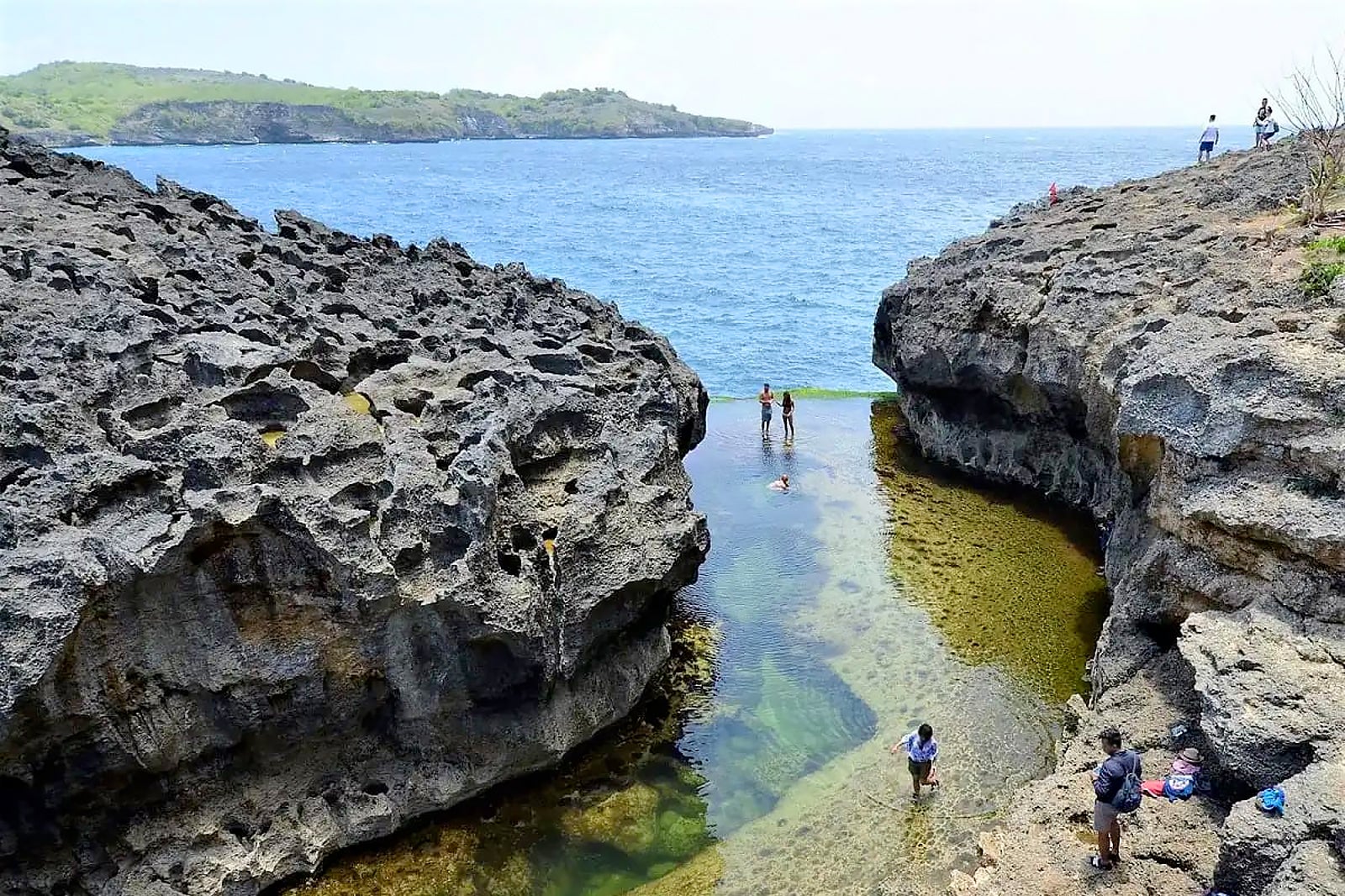 Good to know about Angel's Billabong
It's a good idea to explore Broken Beach first, where you can enjoy a view of natural limestone arches over the blue waters. A trail (with signposts) will lead you to Angel's Billabong from the beach. You can enjoy a dip in the rock pools or swim around the entire lagoon if you're feeling adventurous.
You'll most likely have this natural infinity pool all to yourself on your visit, but swim only during low tide. It's also a good idea to wear reef shoes as the seaweed-covered rocks can get rather slippery. If it's high tide, the spectacular scene of waves crashing against the jagged rocks is still viewable from the top.
Angel's Billabong is around 17 km southwest of Toya Pakeh, one of Nusa Penida's main harbour towns. The best way to get to this natural landmark is by rented scooter, which you can find at many rental shops in the town centre.
Angel's Billabong in Bali
Location: Sakti, Nusapenida, Klungkung, Bali 80771, Indonesia
Back to top