10 Places Locals Love to Eat in Carlsbad
Where to Find Carlsbad's Best Local Food
Carlsbad has an incredible selection of restaurants, diners, and cafes that have a special place in the hearts of locals. You can assume there would be a few top-notch sushi spots in Carlsbad as a coastal town, and you won't be disappointed with the traditional and artisan Japanese flair.
Carlsbad is a haven for cultural delicacies, whether you're in the mood for Italian, Mexican, American comfort food, or others. Breakfast in Carlsbad is its own category of delicious food, and you'll find more than one place serving breakfast dishes well into the afternoon that you won't need to worry about waking up early. Check out the places locals love to eat in Carlsbad below.
1
Campfire
Woodfired American fare in cosy settings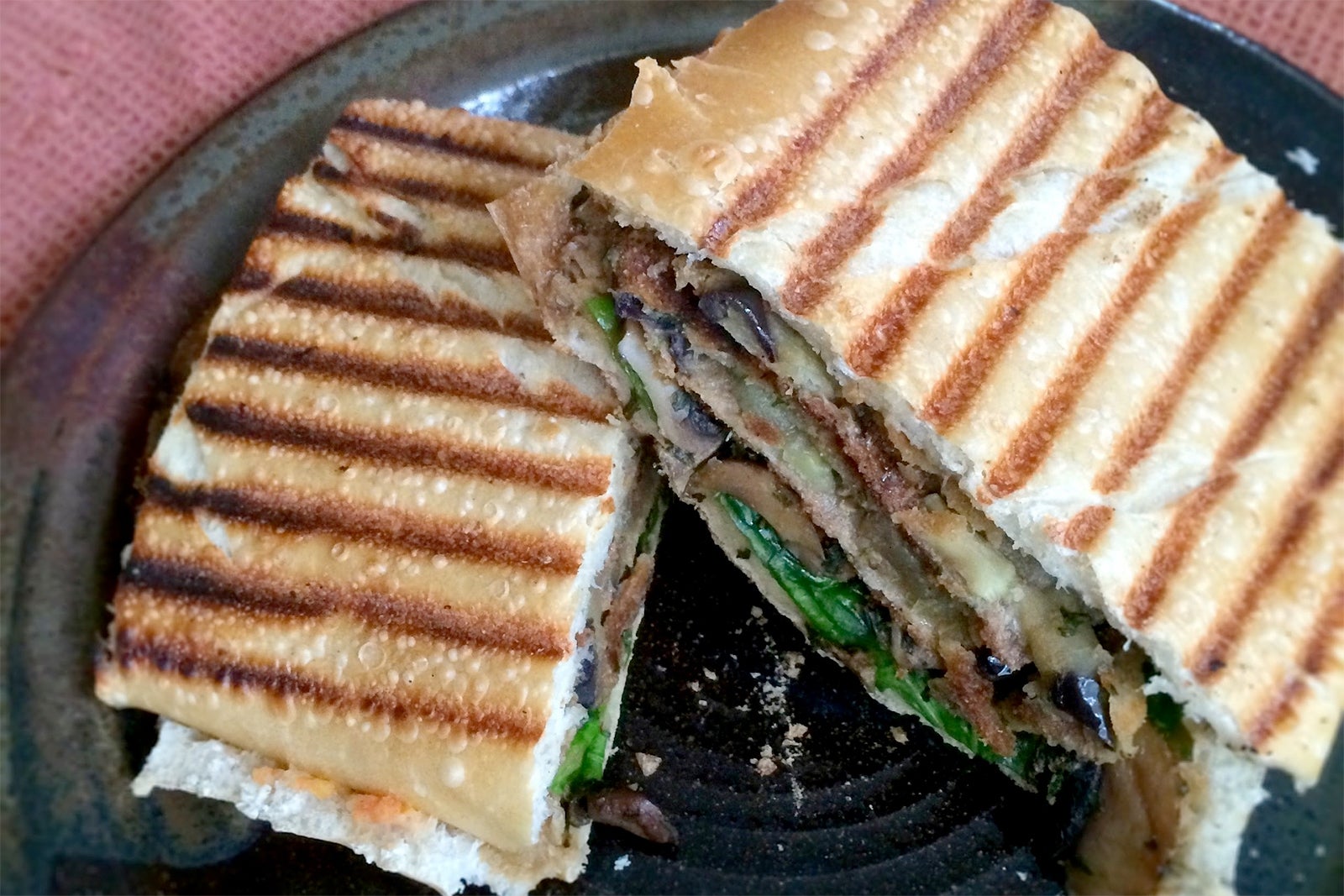 Campfire is a casual restaurant in Carlsbad where you can enjoy woodfired American fare and cocktails in indoor and outdoor settings. The restaurant's name alludes to its cool concept of using open-fire cooking, and with food that's best shared with family or friends.
Even so, you won't find a campsite-like setting here but rather modern cabin-like interiors that create a friendly and cosy ambience. Good New American food off its 'Campfire dinner' menu include kushiyaki pickle or Aguachile for starters, halibut with fregula or a half buttermilk chicken for mains, and s'mores or butterscotch mochi for dessert.
Location: 2725 State St, Carlsbad, CA 92008, USA
Open: Daily from 5 pm to 10 pm
Phone: +1 760-637-5121
2
Beach Plum Kitchen
A go-to for brekkies and lunch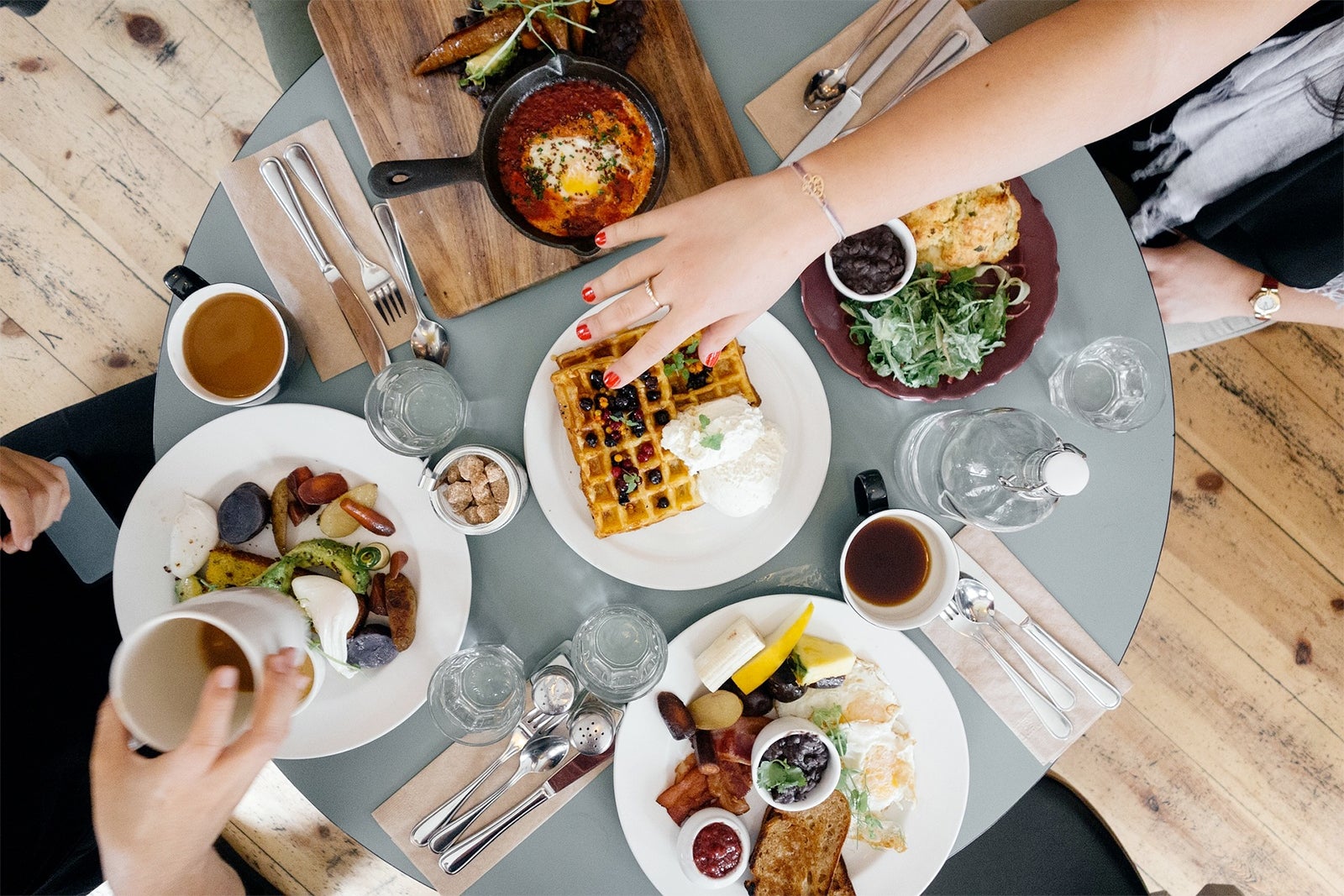 Beach Plum Kitchen is a laidback breakfast spot in Carlsbad and an East Coast transplant that gives you the unique combination of the culinary traditions from both coasts. The local-favourite restaurant is go-to for when you're in the mood for a freshly made breakfast or lunch.
All breakfast items are homemade using as minimally processed ingredients as possible. You have the bonus of receiving chef-quality food at a great price, with selections that range from New York steak and eggs, wild smoked salmon scramble, buttermilk pancakes, and burritos.
Location: 6971 El Camino Real #201, Carlsbad, CA 92008, USA
Open: Daily from 7 am to 2 pm
Phone: +1 760-931-1362
3
Spirito's Italian Diner
From homemade ravioli to traditional thin-crust pizzas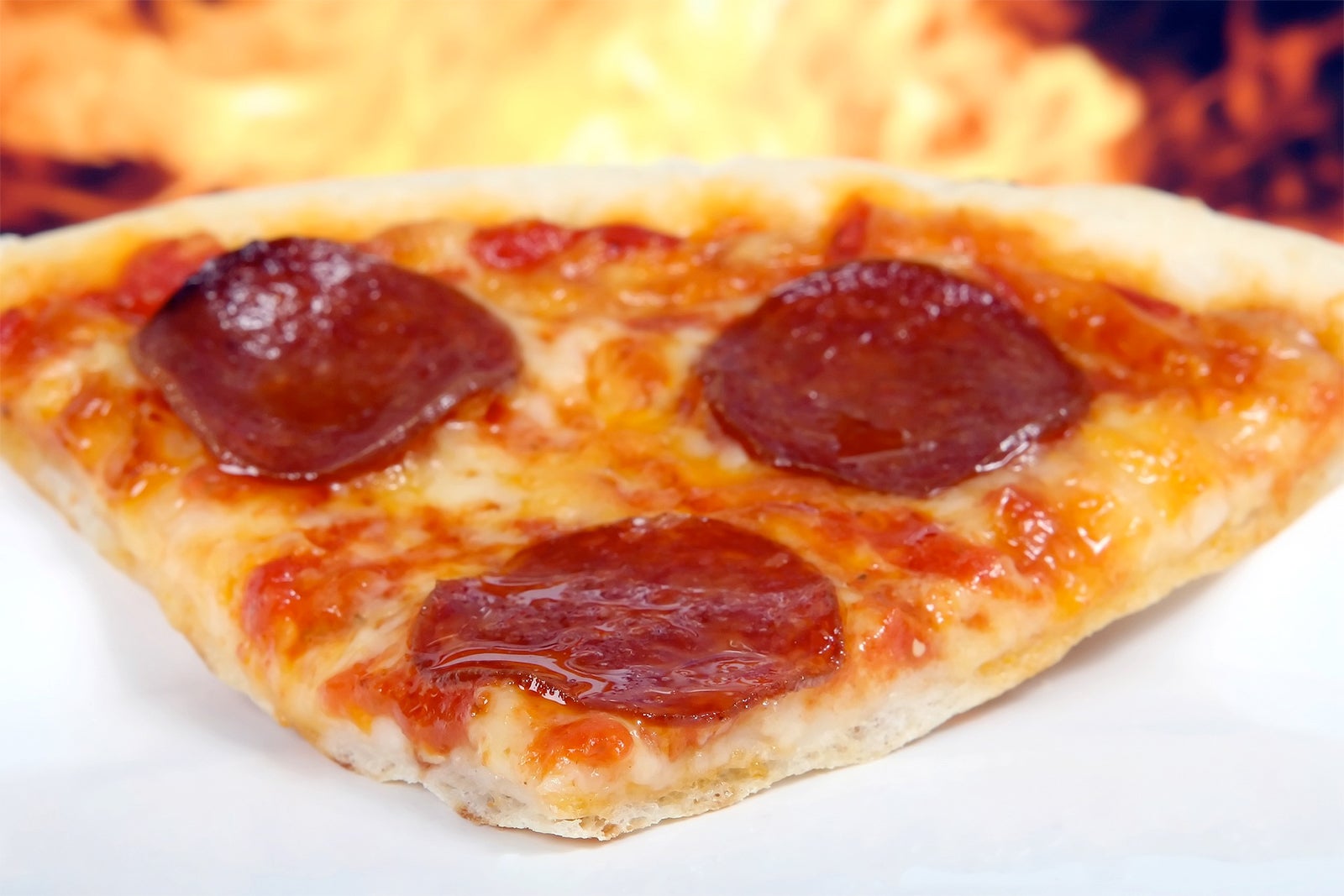 Spirito's Italian Diner in Carlsbad offers homemade traditional cuisine that has been passed down through generations. The restaurant has a laidback and casual feel that is good for families, and their dishes are always made from scratch.
From their famous hand-rolled ravioli to freshly made pizza dough, Spirito's Italian Diner cares about authentic taste. The hand-rolled ravioli is so popular they encourage you to call ahead to make sure it is still available. Other must-tries include their thin-crust pizzas, Jersey pizza pies, and submarine sandwiches with a whole choice of fillings.
Location: 2508 El Camino Real, Carlsbad, CA 92008, USA
Open: Tuesday–Sunday from 11.30 am to 8.30 pm (closed Mondays)
Phone: +1 760-720-7111
4
The Compass
A classic American bar and grill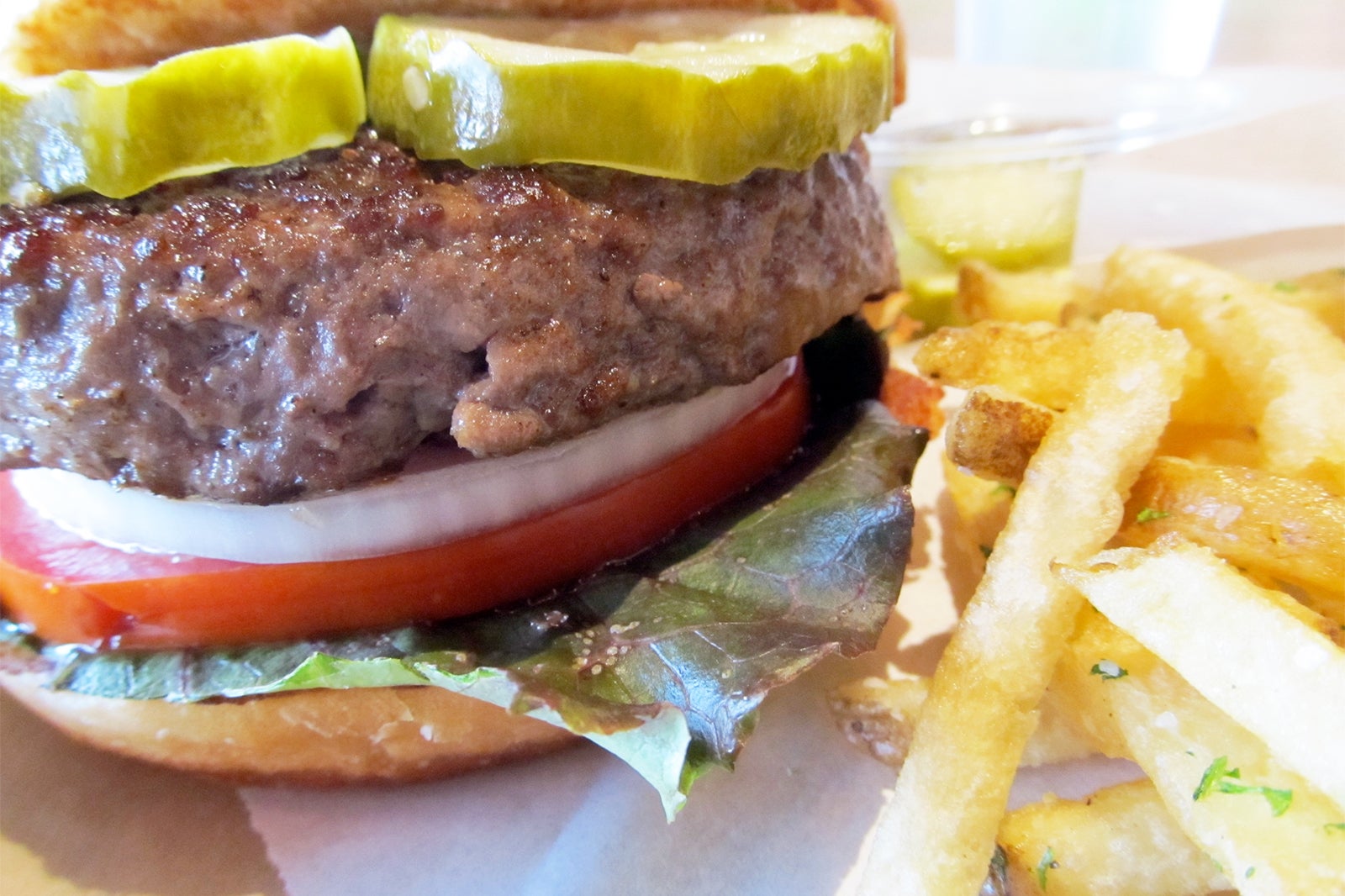 The Compass is a bar and grill in Carlsbad that serves classic American fare using locally sourced ingredients in casual settings. At this cosy spot with indoor and outdoor seating, you might be in the mood for one of their massive, juicy burgers, or a charcuterie board, tapas-style.
A host of other sandwiches are available at The Compass, like a Cuban or Reuben, and the menu is filled with unique dishes worth checking out. No meal is complete without the right drink, and you can appreciate they have a good selection of craft beers on tap, wines, as well as a big list of creative cocktails.
Location: Village Faire, 300 Carlsbad Village Dr #202, Carlsbad, CA 92008, USA
Open: Monday–Saturday from noon to 10.30 pm, Sunday from 10 am to 10.30 pm
Phone: +1 760-434-1900
5
Miguel's Cocina
Treat yourself to some classic Mexican fare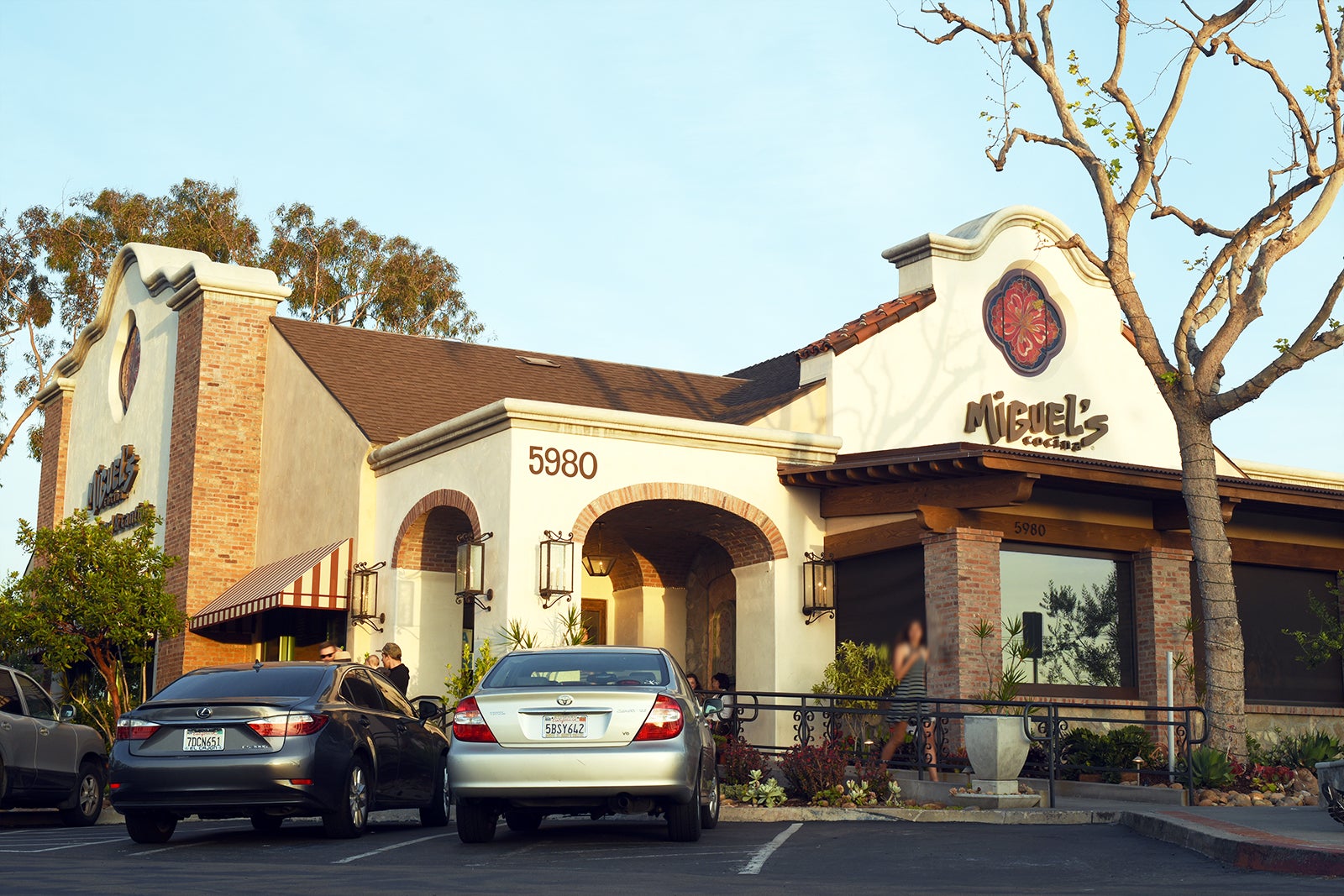 Miguel's Cocina is a local-favorite restaurant in Carlsbad that's part of a heritage of serving delicious and authentic Mexican food throughout San Diego. Boasting a menu that captures the essence of true Mexican food, Miguel's Cocina has the classic recipes that you love, and also their unique takes on recipes that have become some of their most popular dishes.
Miguel's Cocina handmakes their tortillas, chips, and fresh salsa. Regulars know that you have to try the jalapeno white sauce for an artisanal spicy take on the classic queso.
Location: 5980 Avenida Encinas, Carlsbad, CA 92008, USA
Open: Daily from 11 am to 9 pm
Phone: +1 760-759-1843
6
Shorehouse Kitchen Carlsbad
Drop in for breakfast before heading out to the beach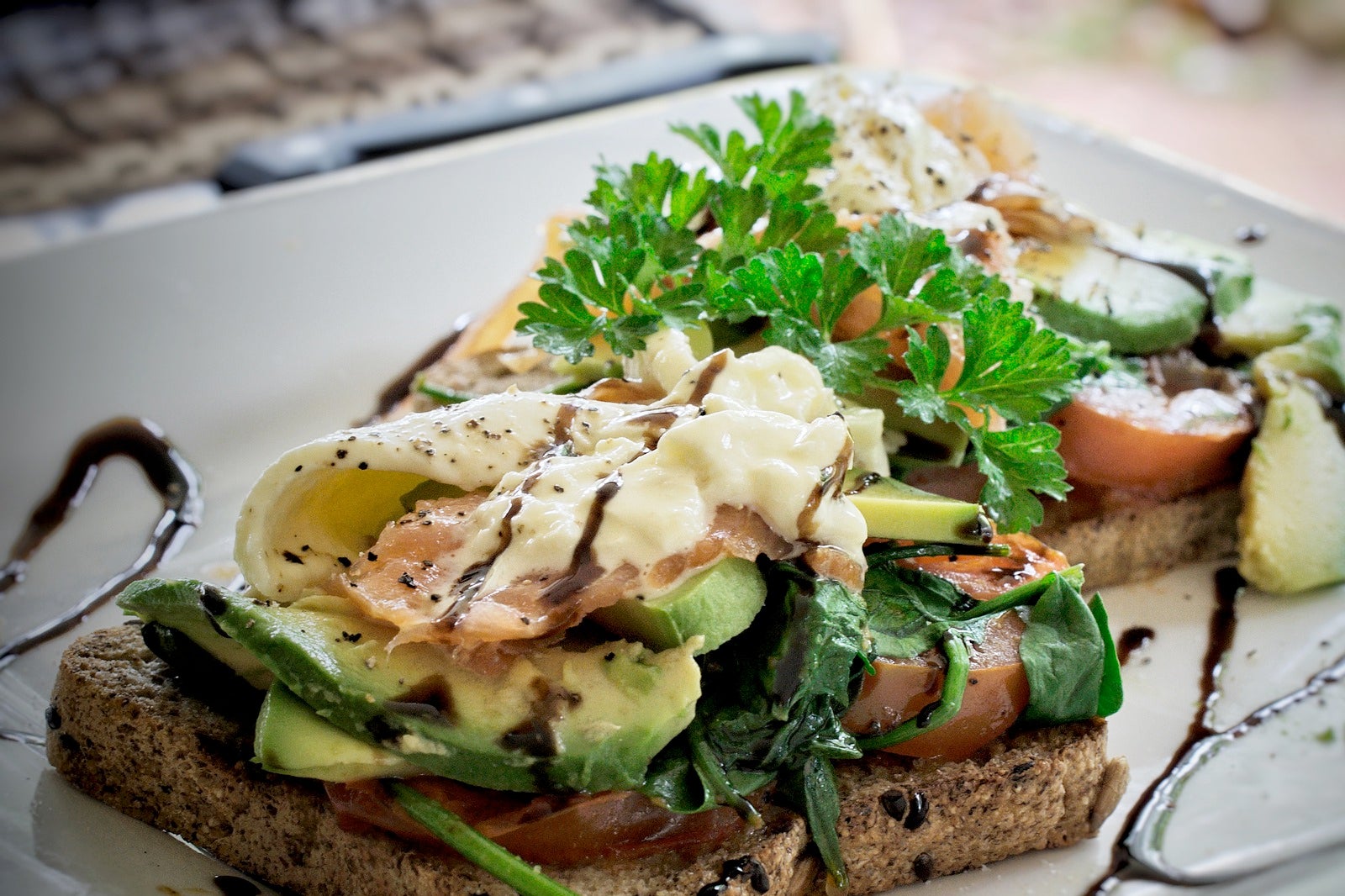 Storehouse Kitchen is one of the places locals love to eat in Carlsbad, especially for breakfast, lunch, and coffee near Carlsbad Beach. But rather than just a ham and cheese omelette, Storehouse Kitchen steps up the classics with a Black Forest ham and Swiss cheese omelette, accompanied by avocado and sour cream.
The whole menu will pique your interest with its flavour combinations. The small plates and flatbreads are convenient choices, as are the salads such as the special Shorehouse Best Salad with mixed greens, endive, gorgonzola, and candied walnuts amongst others doused in an apple cider vinaigrette. They even have a doggie menu that Fido will love.
Location: 2833 State St., Carlsbad, CA 92008, USA
Open: Daily from 7:30 am to 2:30 pm
Phone: +1 760-720-3300
7
Village Kitchen & Pie Shoppe
Stop by for the wide-ranging and tempting pies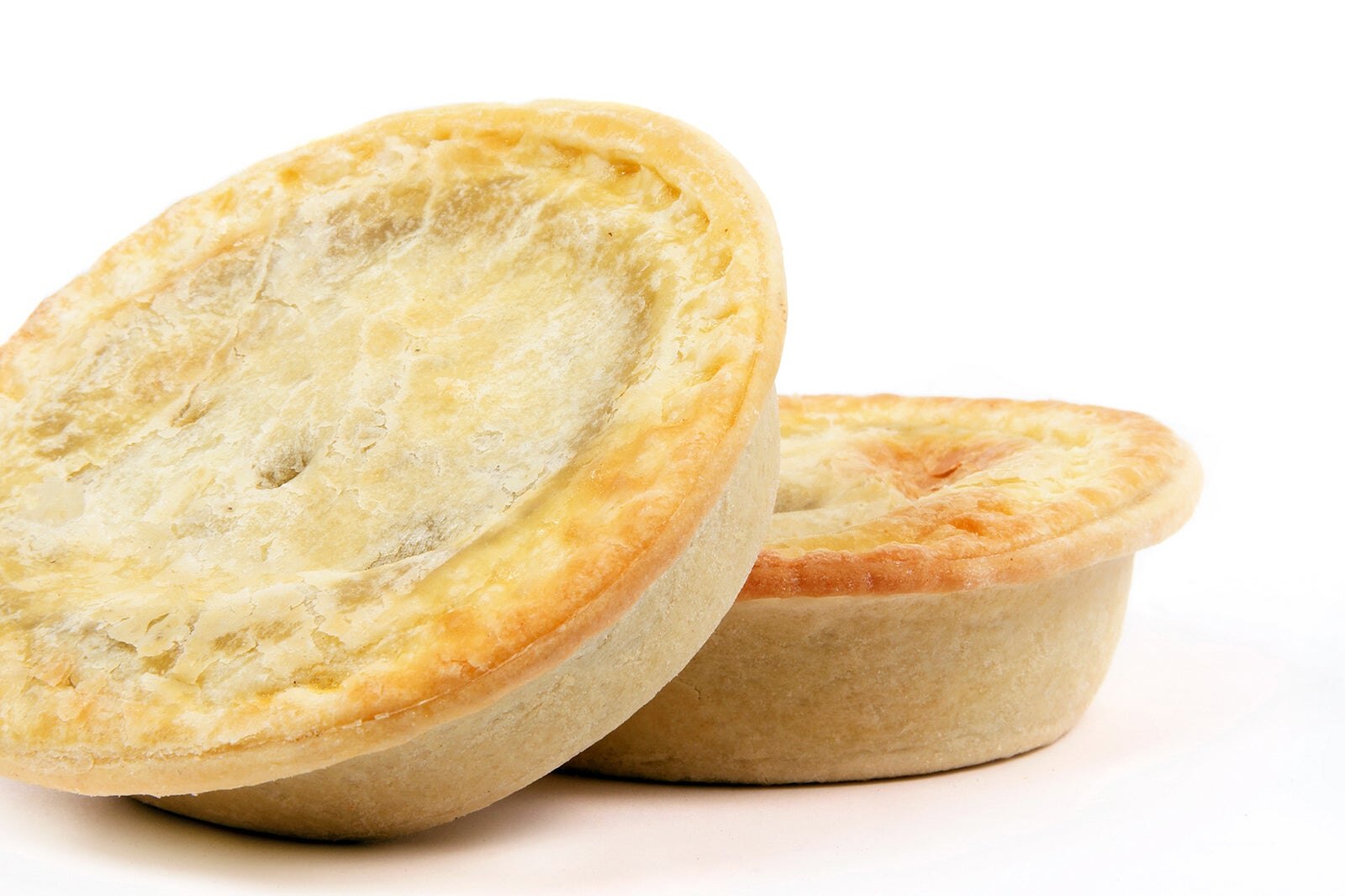 Village Kitchen & Pie Shoppe has been one of Carlsbad's go-to family restaurants and one-stop shops for pies for over 25 years. The restaurant serves classic American cuisine, from a hearty breakfast with meat and eggs or a hot corned beef sandwich on rye, to an avocado bacon cheeseburger.
Even so, the pie shop's pies are what really set this spot apart from other diner-style restaurants in Carlsbad, and each day you have over a dozen tempting selections to choose from. Choose from over a dozen cream pies that include unique takes like snicker cream and oreo cookie, to fruit pies using what's in season like strawberry rhubarb and fresh peach.
Location: 950 Tamarack Ave, Carlsbad, CA 92008, USA
Open: Daily from 9 am to 8 pm
Phone: +1 760-729-6414
8
Blue Ocean Robata & Sushi Bar
Enjoy fresh sushi by the cove
Blue Ocean Robata & Sushi Bar is where traditional sushi meets artisan passion in Carlsbad. Owned by James Pyo who is no stranger in the San Diego culinary scene, the restaurant merges cultural inspirations with sushi, and the variety of flavours that inspire their dishes can be appreciated by everyone.
The variety Blue Ocean Robata & Sushi Bar offers ranges from house rolls and tempura rolls as well as specials such as an omakase box that includes the chef's tasting selection of assorted sashimi and salads.
Location: 2958 Madison St #100, Carlsbad, CA 92008, USA
Open: Sunday–Thursday from 11.30 am to 9.30 pm, Friday–Saturday from 11.30 am to 10 pm
Phone: +1 760-434-4959
9
Cafe Topes
A classic breakfast spot in Carlsbad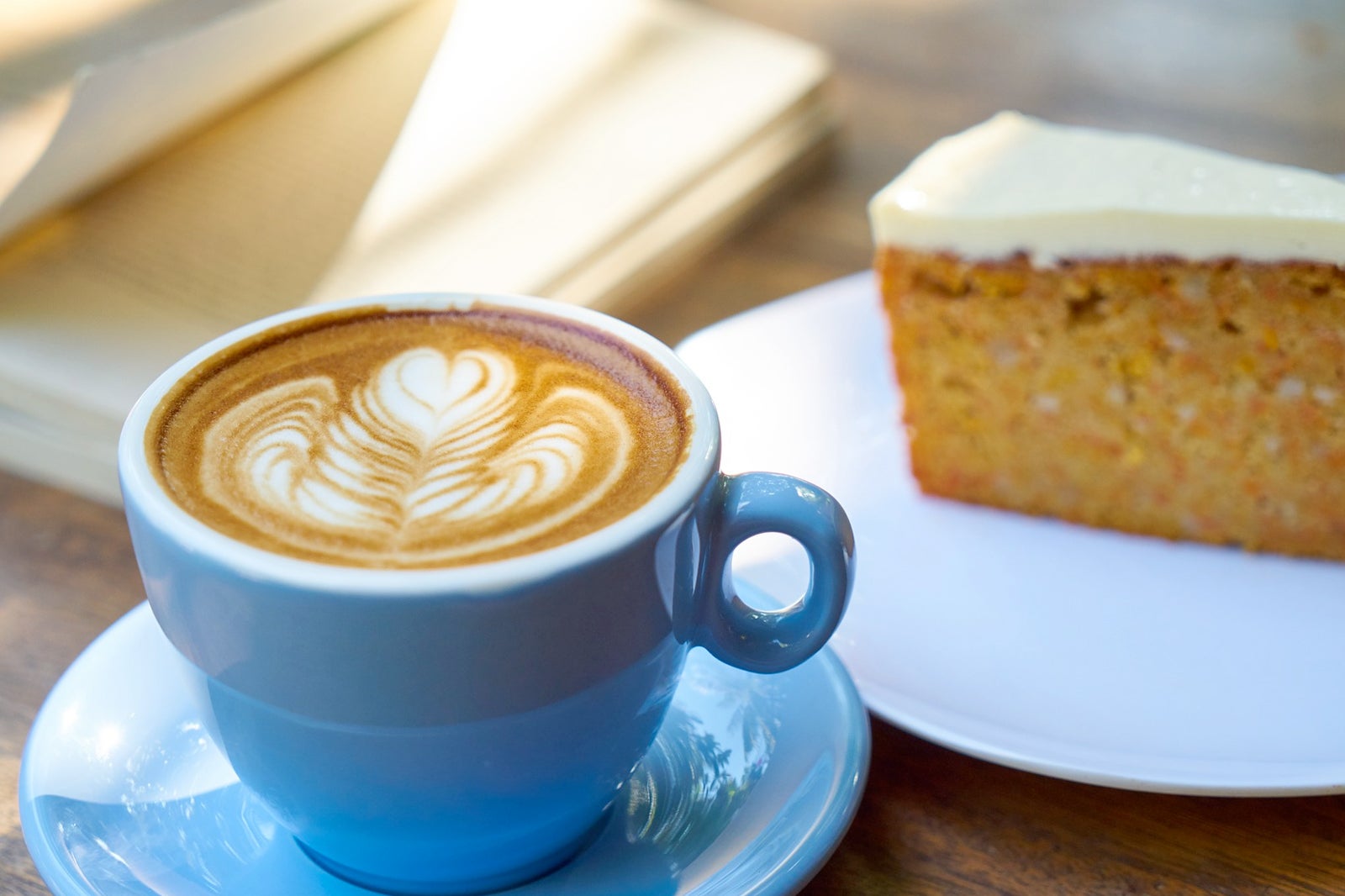 Cafe Topes is a classic breakfast spot loved by locals in Carlsbad where you can sit down to enjoy freshly brewed coffee and a homemade cinnamon roll. The cafe prides itself by using all fresh ingredients in its food.
You can tell that everything here is done with love, from the minimalist modern interior with an artsy flare to the freshly-baked French toast that spreads, long and thin, across its serving dish. The drink selection is as equally appealing as the chef-inspired family recipes, and you can get your fill of lattes or freshly-brewed coffee made with locally-sourced beans to complement the perfect breakfast or lunch.
Location: 3091 Roosevelt St., Carlsbad, CA 92008, USA
Open: Tuesday–Sunday from 7 am to 2 pm (closed on Mondays)
Phone: +1 760-434-8673
10
Hooked on Sushi
Choose from dozens of speciality rolls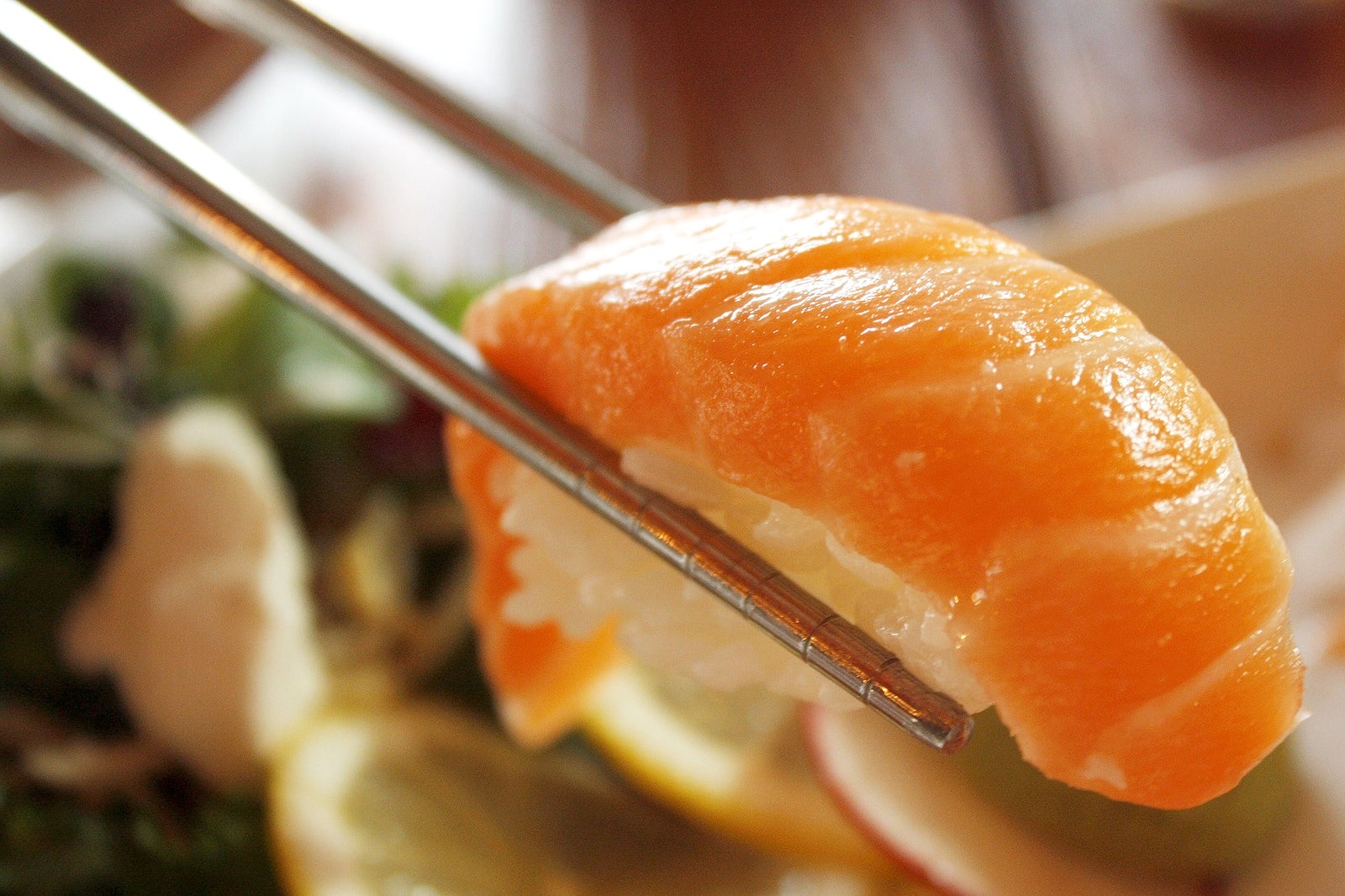 Hooked on Sushi is a creative Japanese restaurant where you can enjoy some of Carlsbad's best sushi and sashimi. The owner-chef and his team have been at their craft for decades, with California rolls, miso soups, and other speciality rolls amongst the local favourites.
Speaking of speciality rolls, there are dozens to choose from, which are filling and good for a quick meal and well-varied for a longer family lunch with plenty to try. They also offer a special menu just for kids 10 years and under with the teriyaki and katsu bowls amongst the popular choices.
Location: 2508 S El Camino Real A-B, Carlsbad, CA 92008, USA
Open: Monday–Thursday from 11.30 am to 9 pm, Saturday–Sunday from 11.30 am to 9.30 pm
Phone: +1 760-434-8811
Back to top