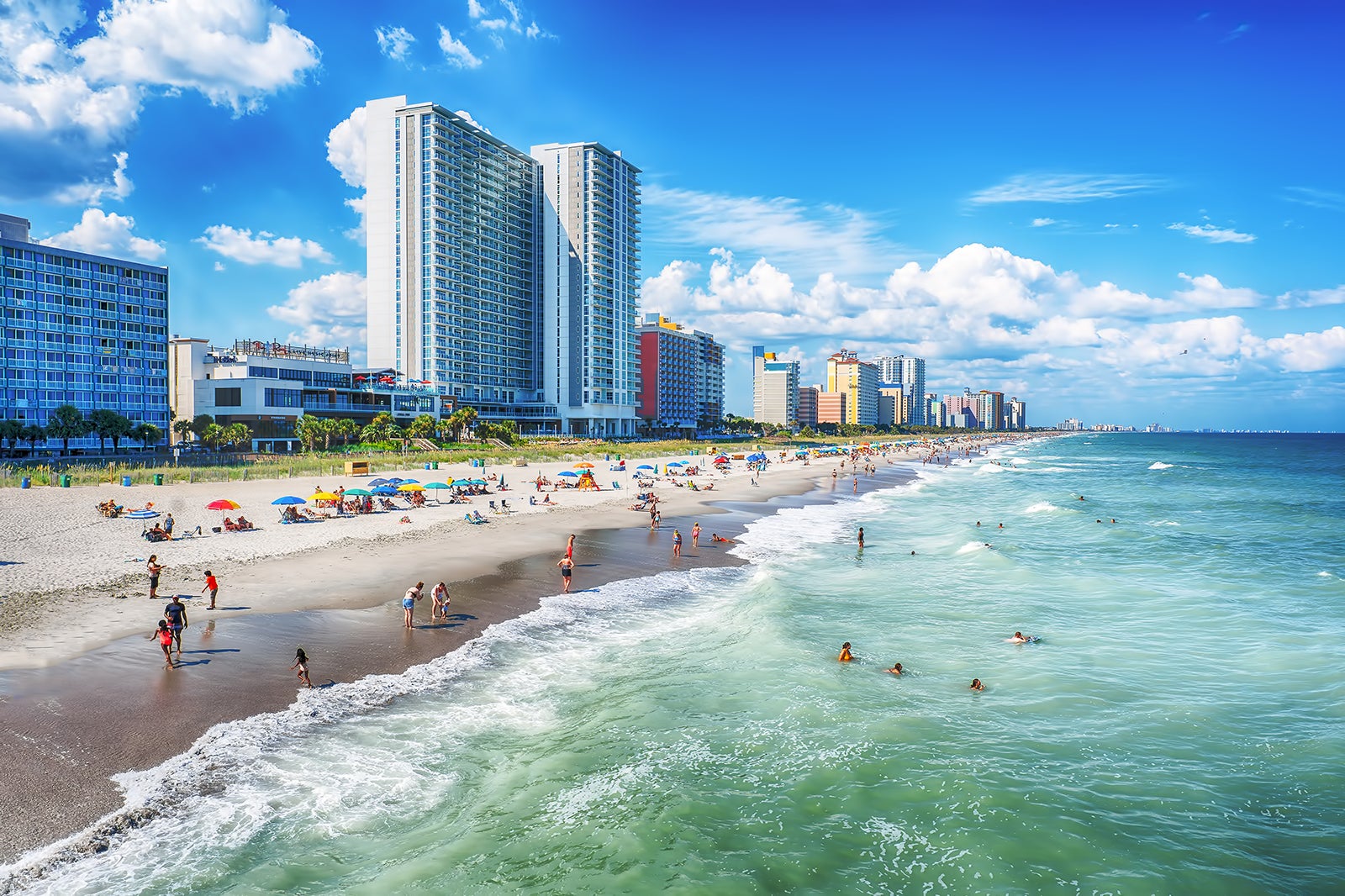 10 Best Things to Do in Myrtle Beach
What Is Myrtle Beach Most Famous For?
Myrtle Beach is a lively seaside escape with a spectacular 100 km Grand Strand stretch of sand. Named for a local evergreen shrub, the city has long attracted visitors with its mild subtropical weather and powder-soft sands. Indeed, the very first thing to be built here was a hotel that opened in 1901. Numerous hotels and leisure attractions have sprung up in the years since, giving you an overwhelming choice of things to see and do.
If you're keen to discover the easy South Carolina charm, history and coastal beauty of Myrtle Beach, here are a few suggestions to get you started.
What are the best things to do in Myrtle Beach?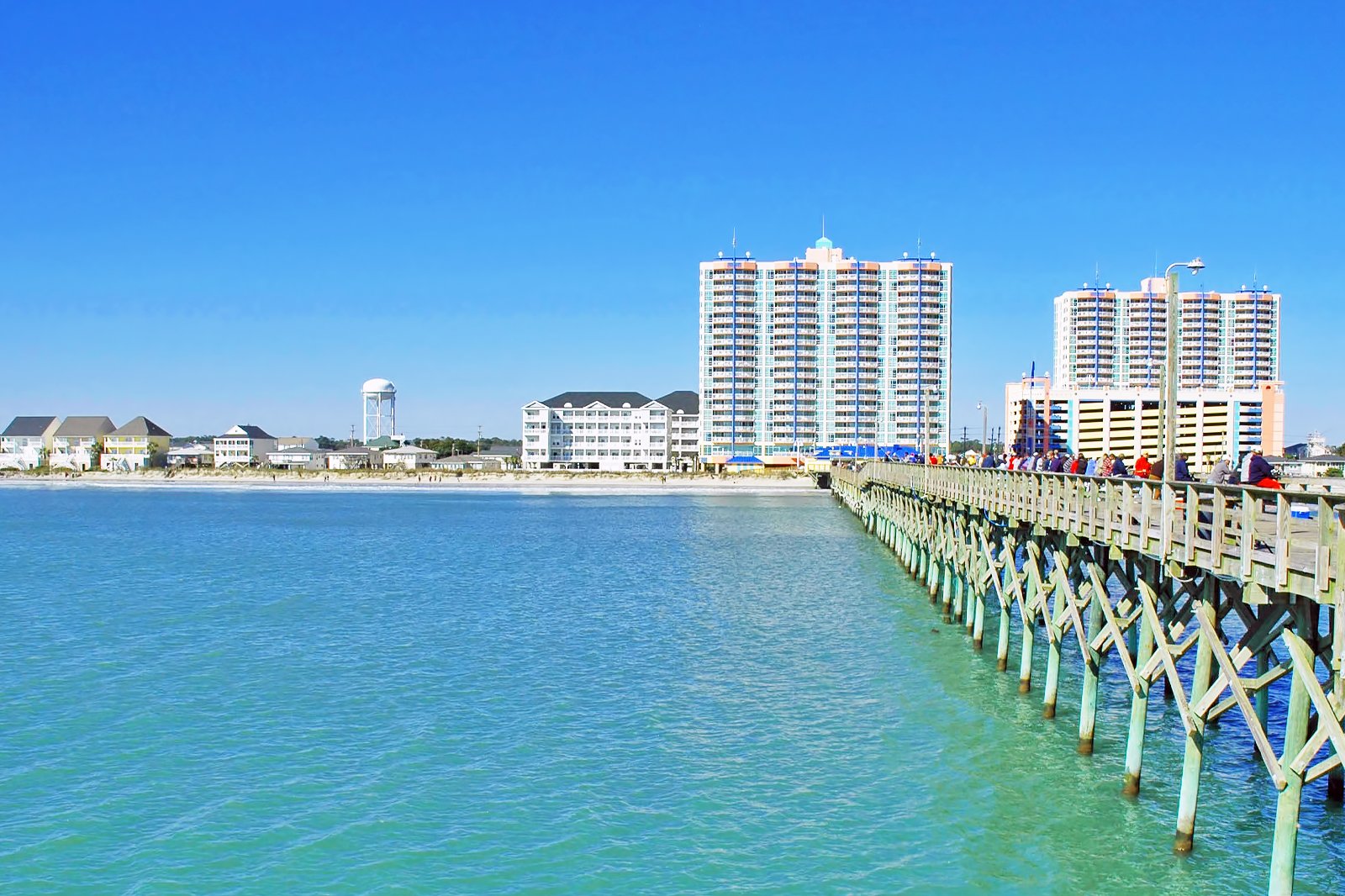 Couples
Families
Budget
Photo
Found in downtown Myrtle Beach, this palm-lined promenade extends nearly 2 km between 1st Avenue North and 15th Avenue North. Enjoy fantastic beach views while you stroll, then fuel up with a bite to eat at a sea-view café terrace.
There's plenty to tempt the kids (or the young at heart) along the way with Ripley's Haunted Adventure and Fun Plaza Arcade among the entertainment choices. Pay a small access fee to access 2nd Avenue Pier, a popular spot for fishing and basking in the sea breezes. Head here in the early morning and you'll be rewarded with a magnificent sunrise view over the Atlantic.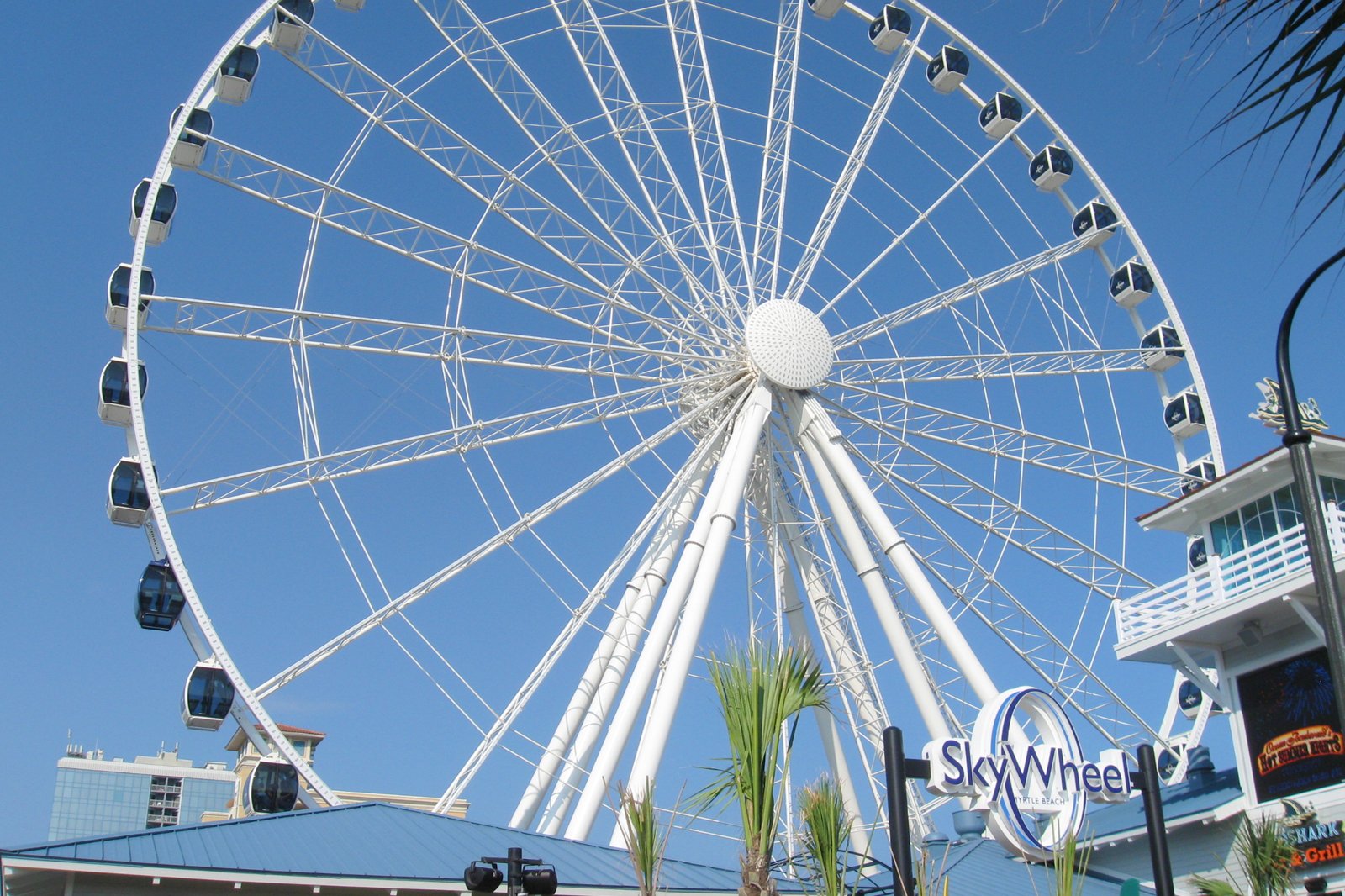 At 20 storeys high, the SkyWheel is a hard-to-miss landmark along the Myrtle Beach boardwalk. Climb into one of the gondolas and enjoy a 20-minute spin with panoramic views over the city and sea.
The gondolas are enclosed and climate-controlled so you can ride in comfort any time of year, rain or shine. Tickets are available at the entrance, or you could avoid the queues by booking online in advance. Splurge for the VIP gondola with its glass floor for some added vertigo-inducing excitement.
Location: 1110 North Ocean Blvd, Myrtle Beach, South Carolina, USA
Open: Daily from 11 am to 9 pm
Phone: +1 843 839 9200
3
Myrtle Beach State Park Pier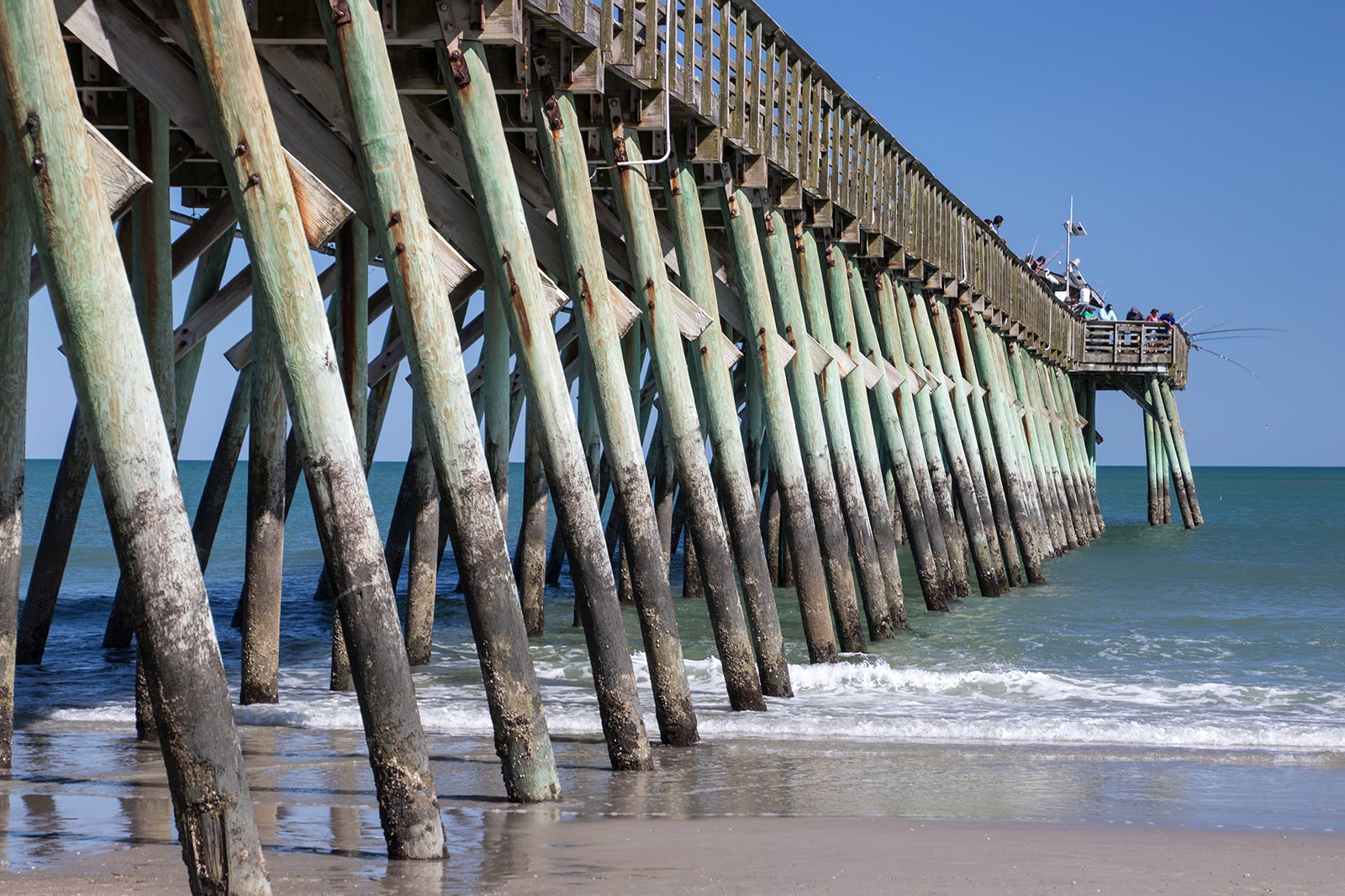 If you've ever wanted to experience the thrill of catching an amberjack or a mighty barracuda, this pier is a good place to start. Go in the morning when it's busy with local fisherfolk, who might even share some tips with you. Entry to the park costs around $5 and there's a small extra fee charged to fish at the pier.
Fishing gear is available for rent at the pier store, or you could rent drop baskets to try your luck catching blue crabs. Linger on to hike along the park trails or enjoy a quiet swim in this pristine section of the Grand Strand.
Location: 4401 South Kings Highway, Myrtle Beach, South Carolina, USA
Open: Daily from 6 am to 8 pm (March to November open till 10 pm)
Phone: +1 843 238 5325
4
The Hammock Shops Village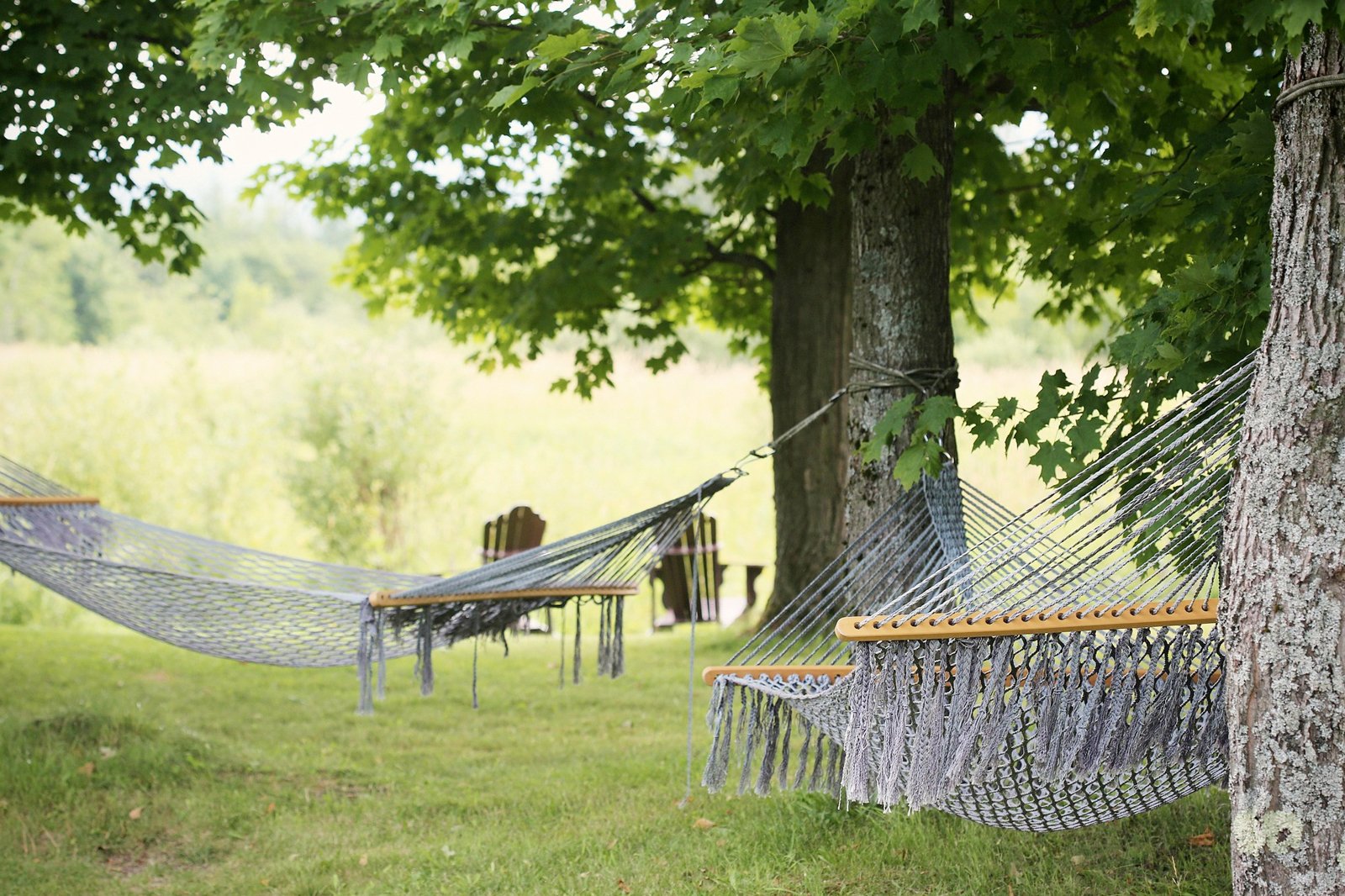 It's the classic scene of an easy Southern summer day: swinging on a hammock on the porch, ice-cold drink in hand. Back in the early 1900s, a local riverboat captain started making sturdy hand-woven rope hammocks and they became so popular he eventually set up a hammock shop.
The shop is still going, and it's now part of a genteel shopping village with a few dozen shops to explore. Weave along the brick paths surrounded by flowers, oaks and pines and browse for jewellery, books, beach fashions, wine, Southern-style gourmet food and, of course, those comfy handmade hammocks.
Location: 10880 Ocean Highway, Pawleys Island, South Carolina, USA
Open: Monday–Saturday from 10 am to 5 pm, Sunday from 1 pm to 5 pm (hours for some shops vary)
Phone: +1 843 350 2220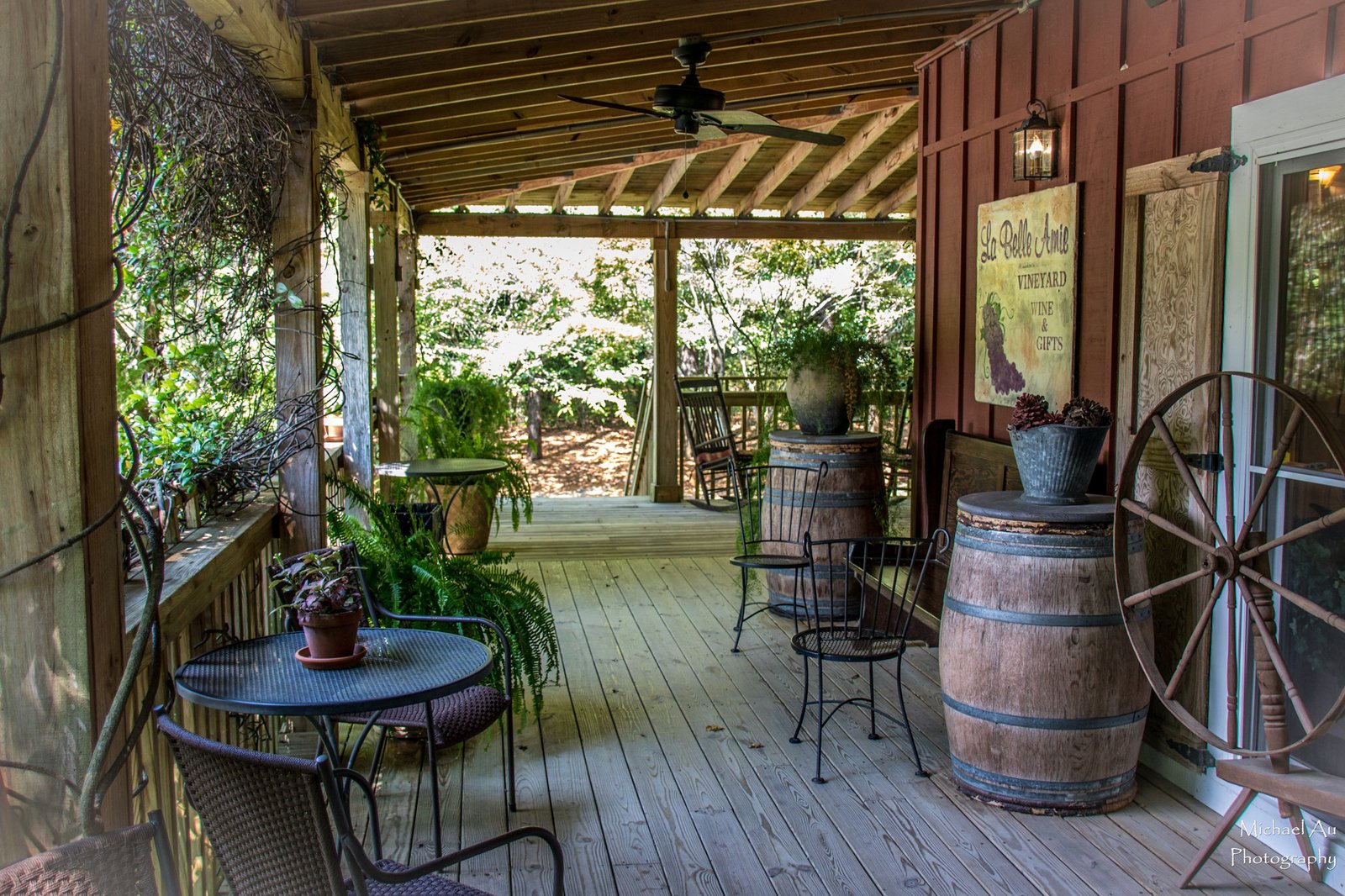 This tobacco plantation-turned-vineyard has a 200-year history and some quality wines to try in a tasting session. As you sip and savour the wines, you'll be told the stories of the Bellamy family and their winemaking techniques, passed down from ancestors from the south of France.
Hear about how the winery was launched with high hopes and nearly lost to hurricanes. Check in advance for happenings here, with regular bonfire events in winter and music festivals through the summer. You'll save a few dollars on the admission fee by bringing two items to donate to local food banks.
Location: 1120 St Joseph Road, Little River, South Carolina, USA
Open: Tuesday–Saturday from 10 am to 5 pm
Phone: +1 843 399 9463
photo by Michael Au (CC BY 2.0) modified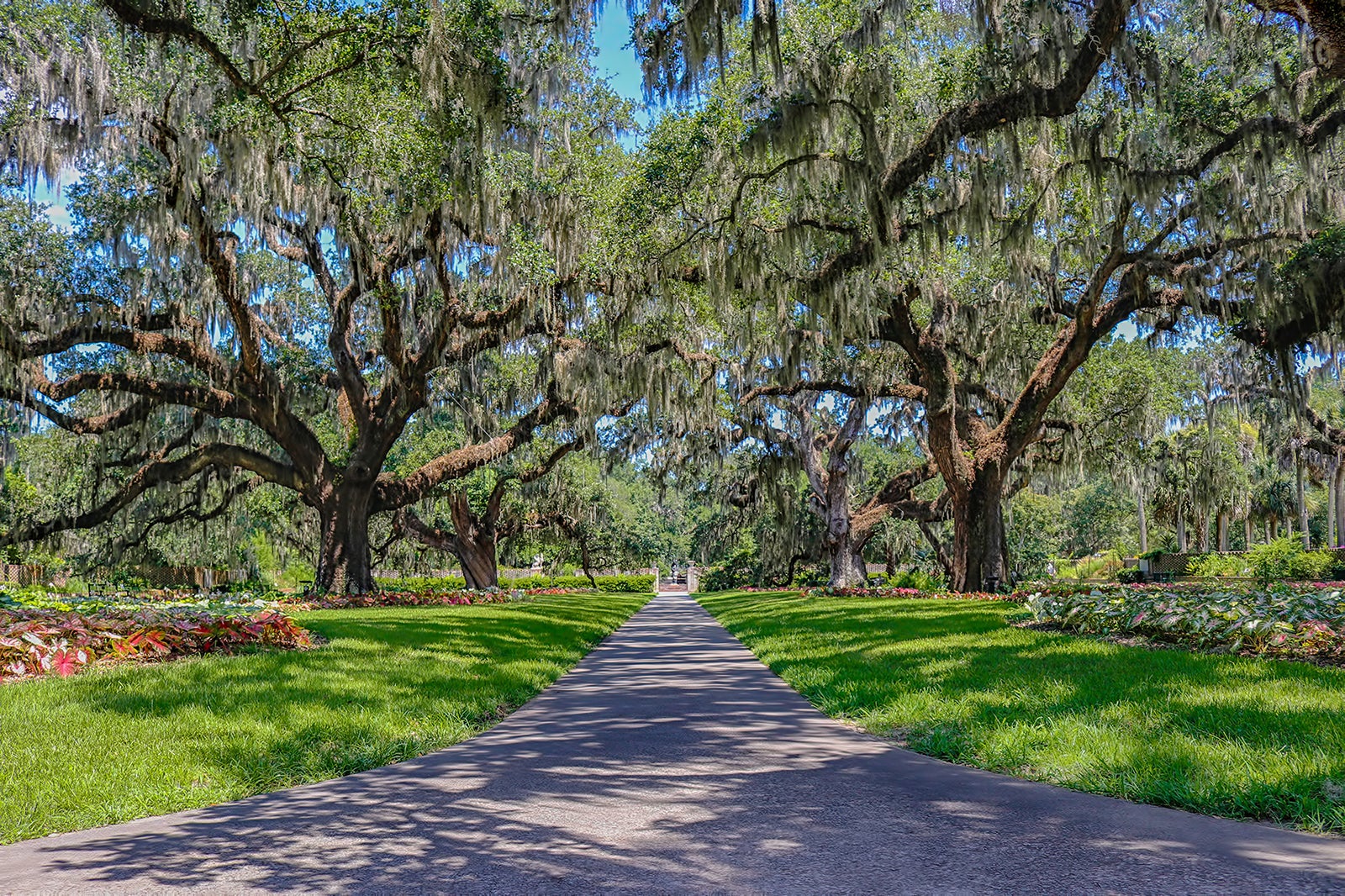 Covering more than 9,000 acres, Brookgreen Gardens offer a serene retreat with flower-laden manicured gardens, figurative sculptures by American artists, reflecting pools and fountains. Wander through the Live Oak alley in the shade of the big moss-laden trees planted in the 1700s.
Take a guided tour to learn about the history of this former rice plantation and the Gullah African slaves who toiled there, or simply walk the scenic trails on your own. Through the summer months the gardens are host to several music and theatre performances. Admission is around $14, with discounts for children and seniors.
Location: 1931 Brookgreen Drive, Murrells Inlet, South Carolina, USA
Open: Daily from 9.30 am to 5 pm
Phone: +1 843 235 6000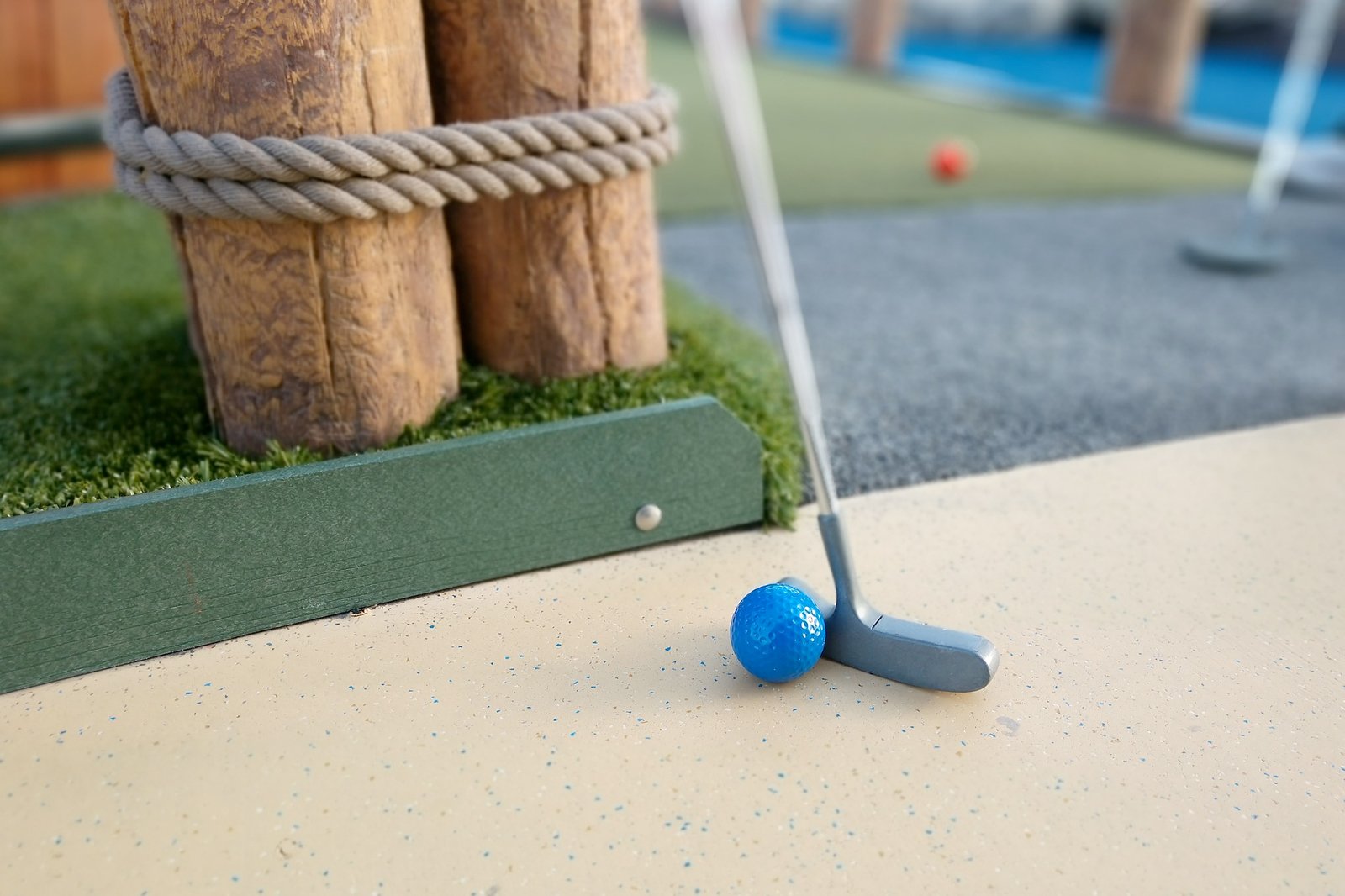 It's been declared the "Miniature Golf Capital of the World" so naturally you'll want to spend some time put-putting around at Myrtle Beach. With around 50 courses to choose from the competition to attract mini-golfers is high, so you'll find some elaborate and aggressively cheerful places that are more like mini theme parks.
Go back to prehistoric times at Jurassic Mini Golf or step into the medieval world of Dragon's Lair Fantasy Golf, complete with a fire-breathing dragon. Or imagine yourself as a putter-wielding pirate at Shipwreck Island Adventure. Just a few of the whacky and whimsical mini golf places to try.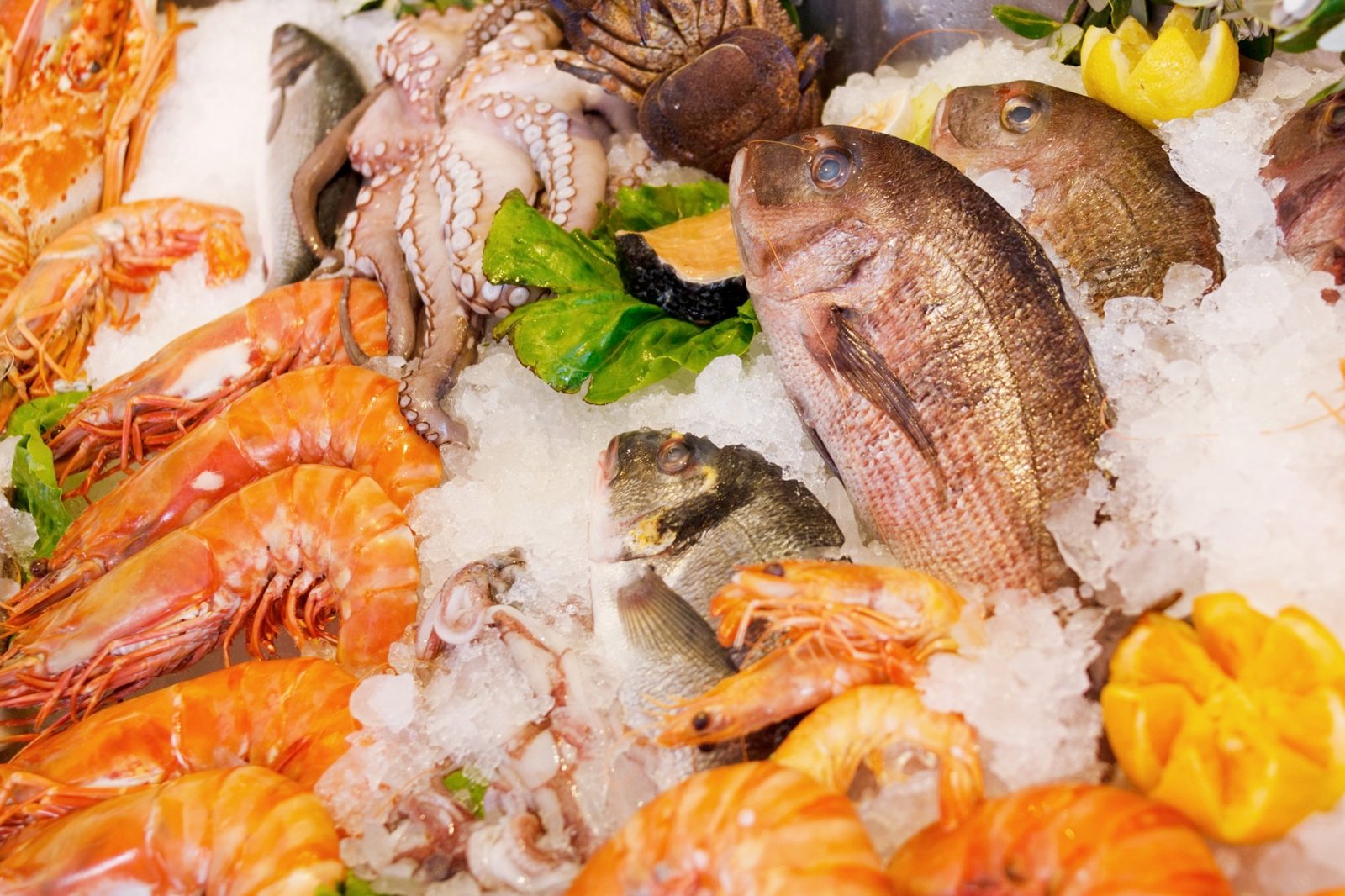 Myrtle Beach is seafood heaven and there are many ways to enjoy it, whether you go for fish 'n' chips at the boardwalk, visit a friendly little oyster bar or splurge at an upscale ocean-view eatery.
At the Flying Fish Public Market and Grill, ask the chef about the catch of the day and they'll pluck your fish straight from the market and prepare it just the way you like it. Try the "dunkin' pot" overflowing with steamed shellfish at Dirty Don's Oyster Bar or indulge in the Carolina seafood platter on a romantic dinner at Sea Captain's House.
9
Sunset cruises around Murrells Inlet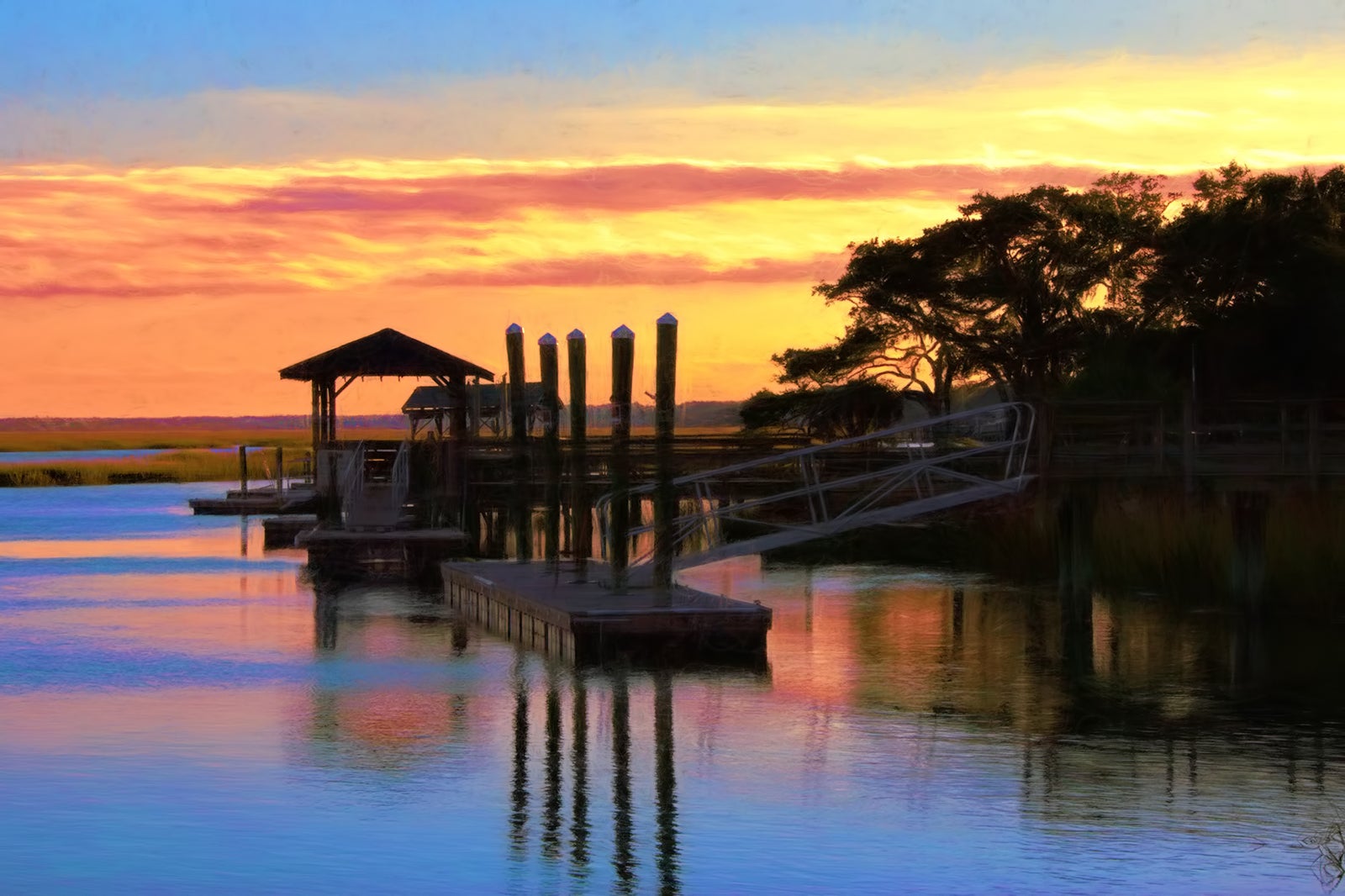 Relax on the deck as you glide across the calm inlet waters, glass of wine in hand, and watch the setting sun paint the sea and sky in blazing pink and red. It's a fine way to bid farewell to another day of your Myrtle Beach escape.
A few private boat operators offer sunset cruises daily, with various vessel types and tour options. Find a trip to best suit your budget and hop aboard to enjoy a tranquil few hours on the water.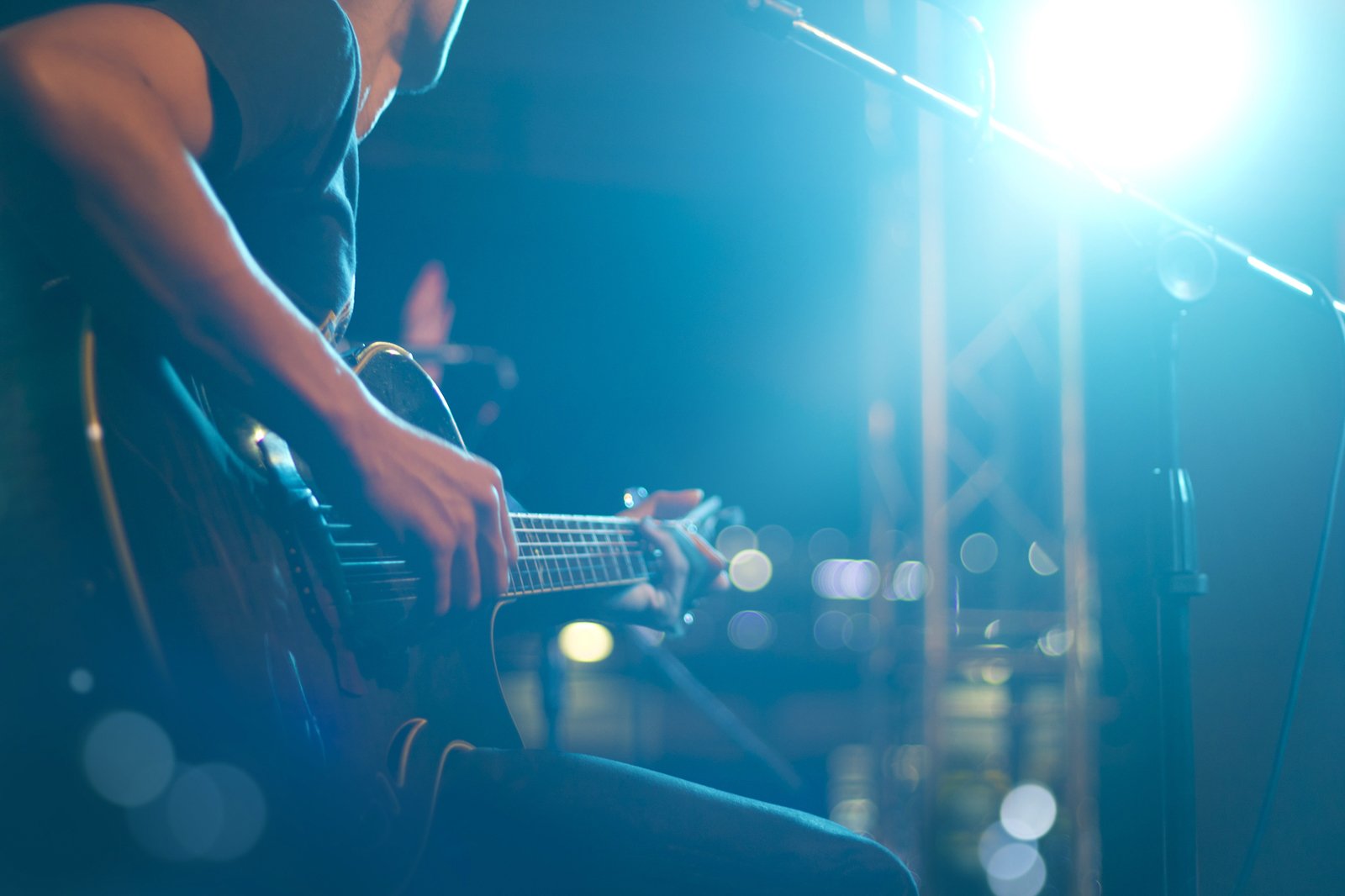 The Bowery's been a nightlife staple of downtown Myrtle Beach for more than 70 years, and it's where famed country band Alabama honed their talents before they hit the big-time. Rugged and rustic, it's the kind of place where you'd better just drop any highfalutin notions and get on with a good night of beers and cheers.
Settle in for some foot-stompin' country rock by the lively house band, who belt out songs of heartache and heavy drinking night after night. If you're feeling peckish, grab a juicy burger and Cajun wings from Duffy's Tavern next door.
Location: 110 9th Avenue North, Myrtle Beach, South Carolina, USA
Open: Daily from 11 am till late
Phone: +1 843 626 3445
Back to top