10 Best Places to Visit with Pets in Florida
Where to Take Your Fur-ever Friends in the Sunshine State
Florida is one of the most popular places to visit with pets. The Sunshine State is a vast, tropical region with sunny skies and warm weather pretty much all year round. Parks and beaches offer plenty of space for a few rounds of fetch, or simply to run around the lush gardens.
Florida also has pet-friendly museums, cafes and restaurants, making it very convenient for those travelling with cats or dogs. Because friends don't leave their best friends behind for vacations, check out this guide on the 10 best places in Florida to visit with your pets.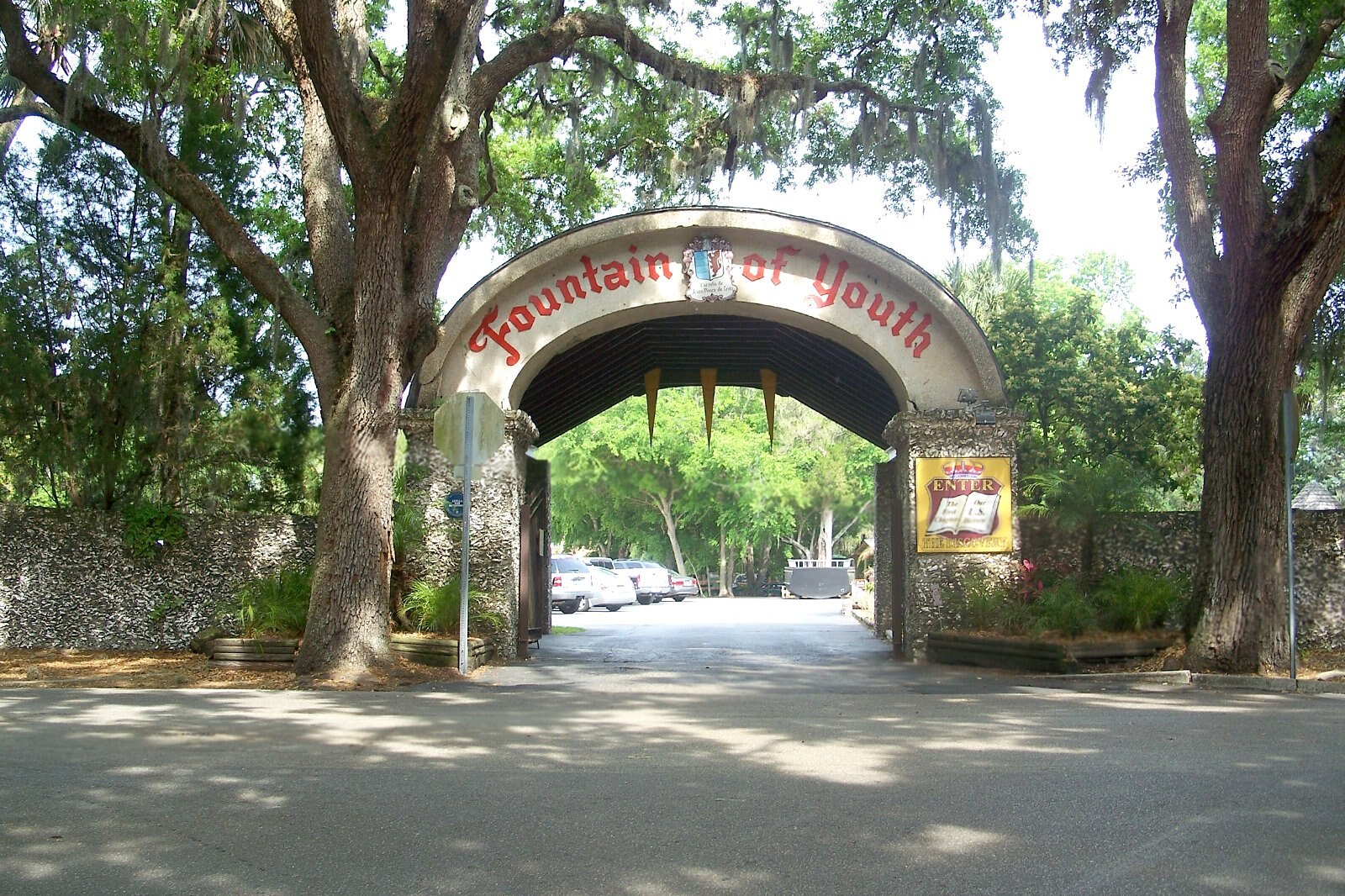 Fountain of Youth Archaeological Park in St. Augustine
History, planetariums and peacocks
The Fountain of Youth Archaeological Park is a pet-friendly space in St. Augustine, about 100 miles north of Orlando. The park has a planetarium displaying tools used by early Spanish explorers to figure out locations and latitudes that have proven to be impressively accurate.
You can also enjoy a guided tour of the Colonial Quarter in St. Augustine, which is also known as the oldest city in the USA. There are plenty of fun demonstrations on colonial Spanish activities, including blacksmithing and loading gunpowder into muskets. Remember to keep your furry friends on a leash, as peacocks often roam these areas.
Location: 11 Magnolia Ave, St. Augustine, FL 32084-2827, USA
Phone: +1 904-829-3168
photo by Ebyabe (CC BY-SA 3.0) modified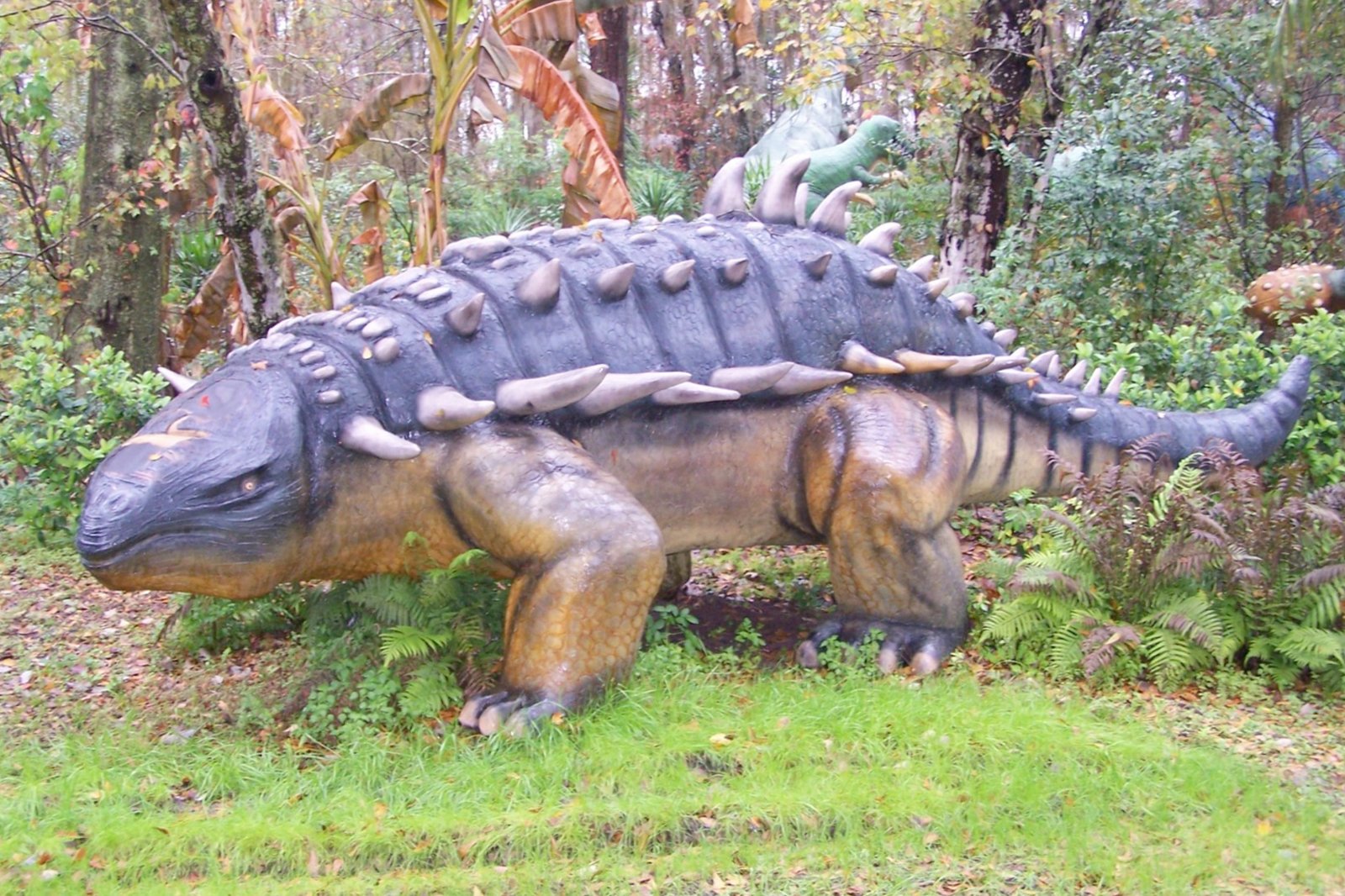 Dinosaur World in Plant City
The prehistoric world of dinosaurs
Dinosaur World appeals to families travelling with pets in Plant City. The dog-friendly theme park has over 100 dinosaurs spread across a spectacular jungle setting.
You can discuss with palaeontologists about excavation, time periods, and whether or not an asteroid actually wiped out the dinosaurs in a single swoop. Animatronic dinosaurs, including the T-Rex, Brontosaurus, and Stegosaurus, are displayed in a landscape of prehistoric vegetation and tropical plants, along with some cute photo props like a giant dinosaur egg.
Location: 5145 Harvey Tew Rd, Plant City, FL 33565, USA
Open: Daily from 9am to 5pm
Phone: +1 813-717-9865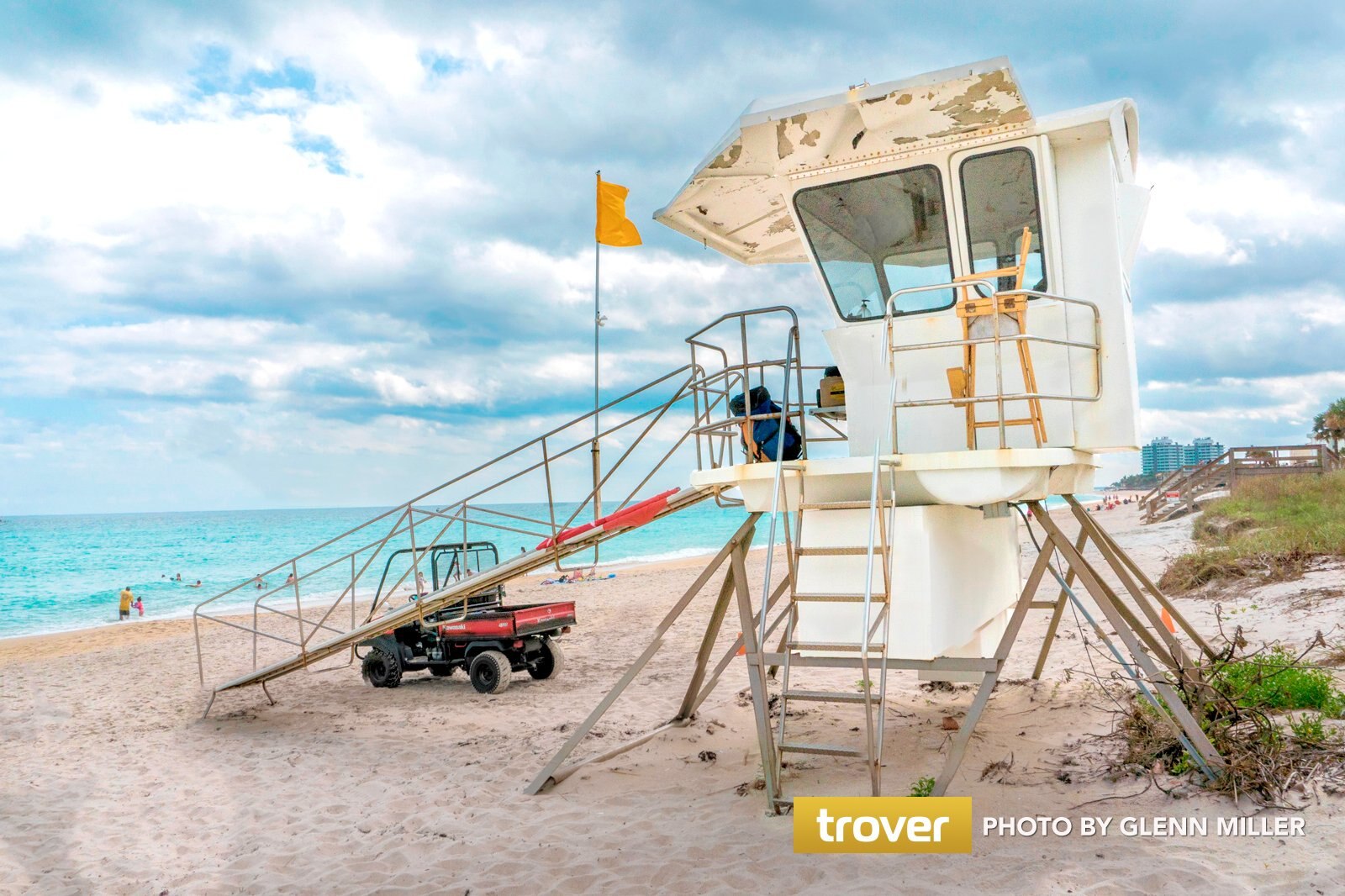 St. Sebastian River State Park in Vero Beach
Hiking and cruising with your four-legged friends
Vero Beach on the east side of the Florida peninsula is known for the St. Sebastian River State Park, a beautiful hiking trail along marshes and boardwalks, as well as natural landscapes ranging from tall pine forests to grassy knolls. Vero Beach has quite a few pet-friendly accommodations – about 25 in this area alone.
While in Vero Beach, take your pets for an ocean cruise at the Treasure Coast Cruises, where dogs of all sizes are allowed on board. Enjoy Florida's pristine ecosystem and frequent sightings of dolphins. The Vero Beach Dog Park is where your four-legged friends can socialise in a large fenced area, with plenty of water bowls and a dipping pool to cool off from the heat.
Location: 3449 Indian River Dr E, Vero Beach, FL 32963, USA
Couples
Families
Adventure
Group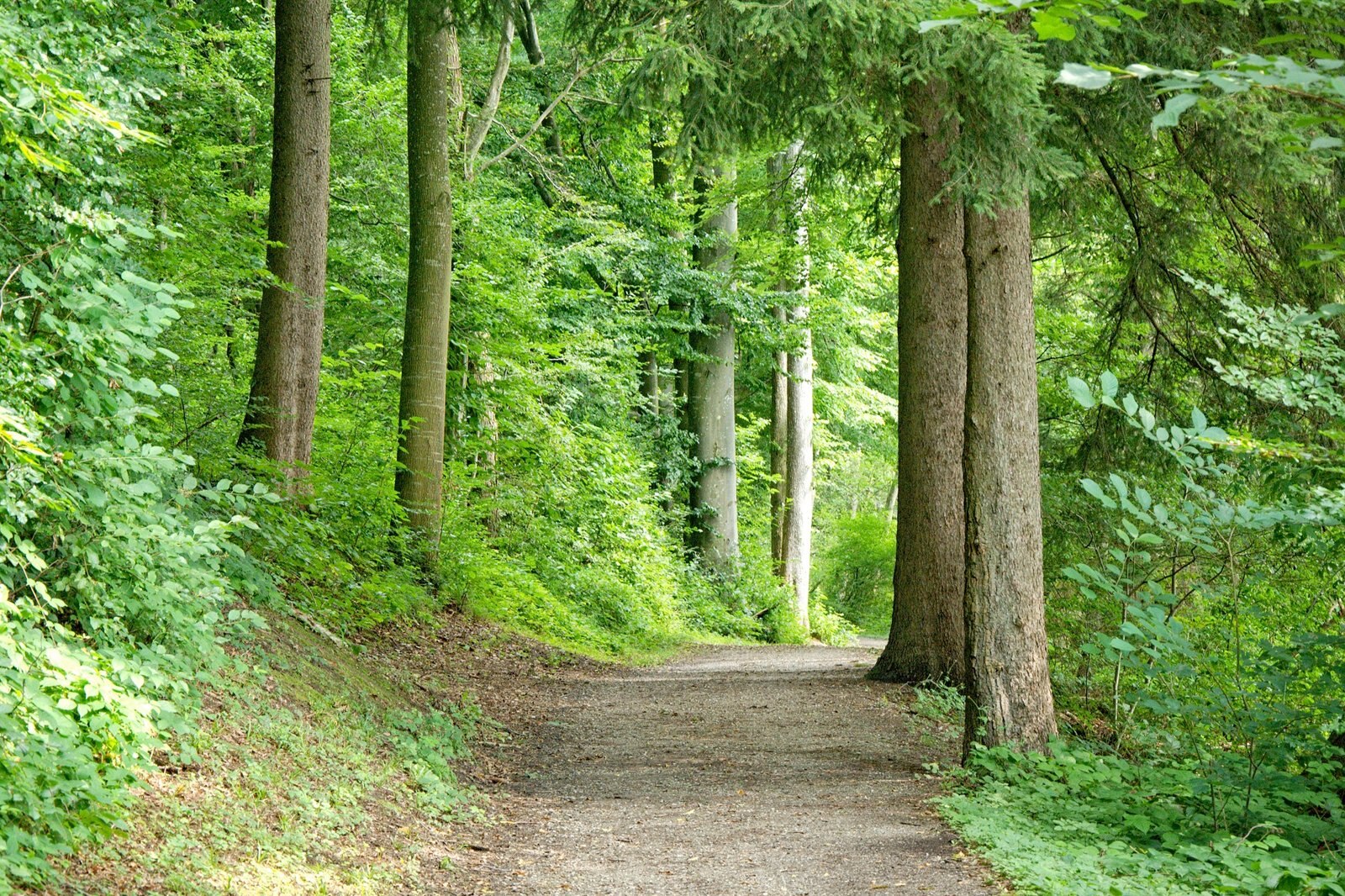 Alderman's Ford Preserve
Stroll through 1,000 acres of park space
The Alderman's Ford Preserve is part of the Alderman's Ford County Park, covering around 1,000 acres of natural space. The protected area is popular among dog owners of active, high-energy breeds like retrievers, flushers and setters, as there are some rather challenging inclines among wild flowers, marshes and oak trees.
The Alderman's Ford Preserve is best explored during the day. You can choose between a 5-mile hiking trail and the park's main trail, both leading to the very active Alafia River. The downstream canoe launch is a popular activity, but swimming is prohibited for both dogs and people, as parts of the river rapids are rather dangerous.
Location: 8901 Turkey Creek Rd, Plant City, FL 33567, USA
Phone: +1 813-757-3801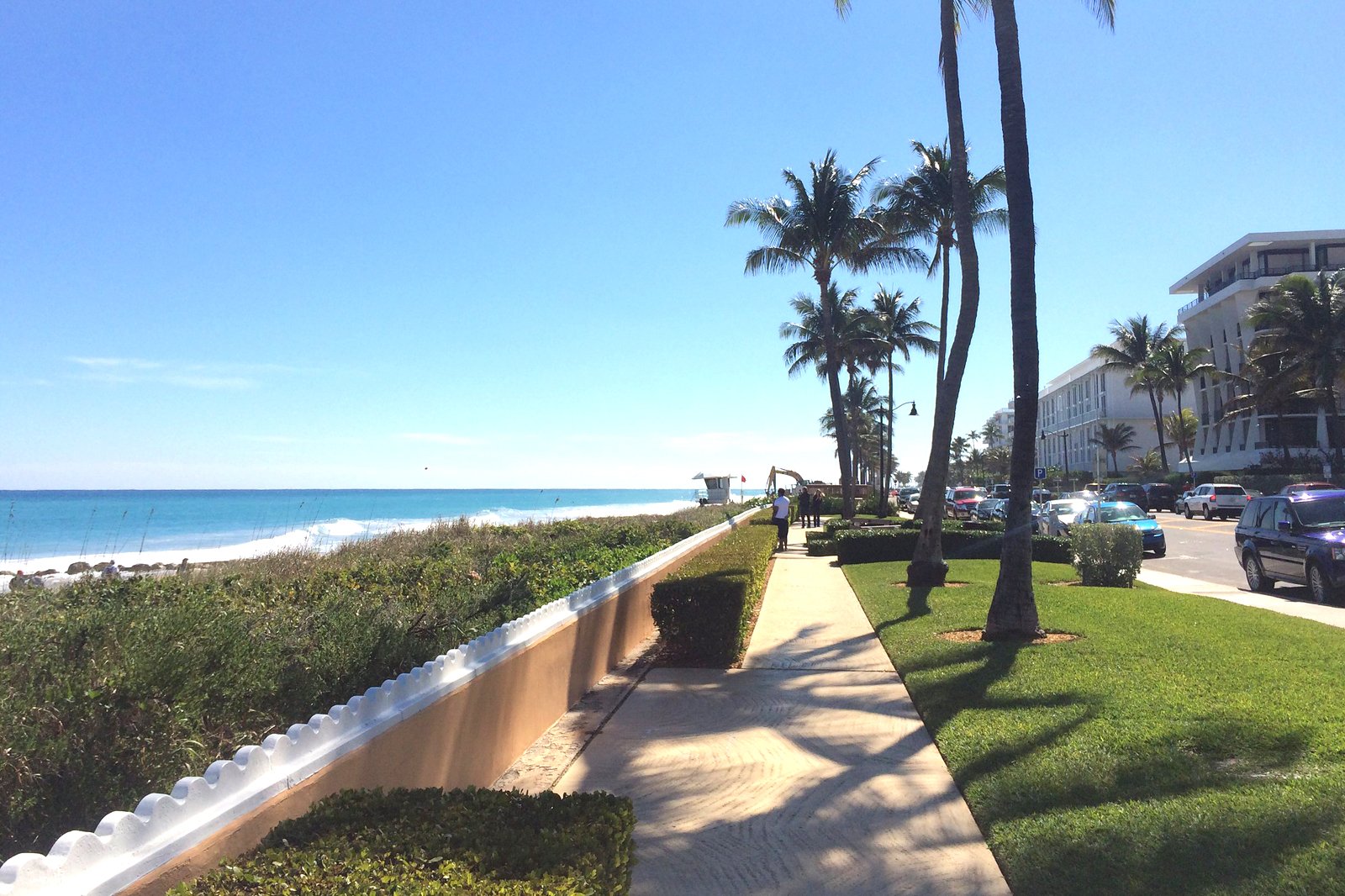 Jupiter Dog Beach in Palm Beach
Where your dogs can roam leash-free
Jupiter Dog Beach, located on northern Palm Beach, allows dogs to roam free and off-leash. The area is very clean, with washing stations and doggy bags provided for your pets.
The Jupiter Outdoor Center offers eco tours for those looking to rare birds, manatees, turtles, and stingrays. Popular tours include the Full Moon Paddle and the Manatee Tour. There are plenty of river spots with knee-high water level for dogs to safely swim in. The centre also has a sizeable camping ground, with knowledgeable counsellors giving you a crash course on paddle boarding.
Location: Jupiter Dog Beach, 2188 Marcinski Road, Jupiter Beach, Jupiter, FL 33468, USA
photo by Lee Cannon (CC BY-SA 2.0) modified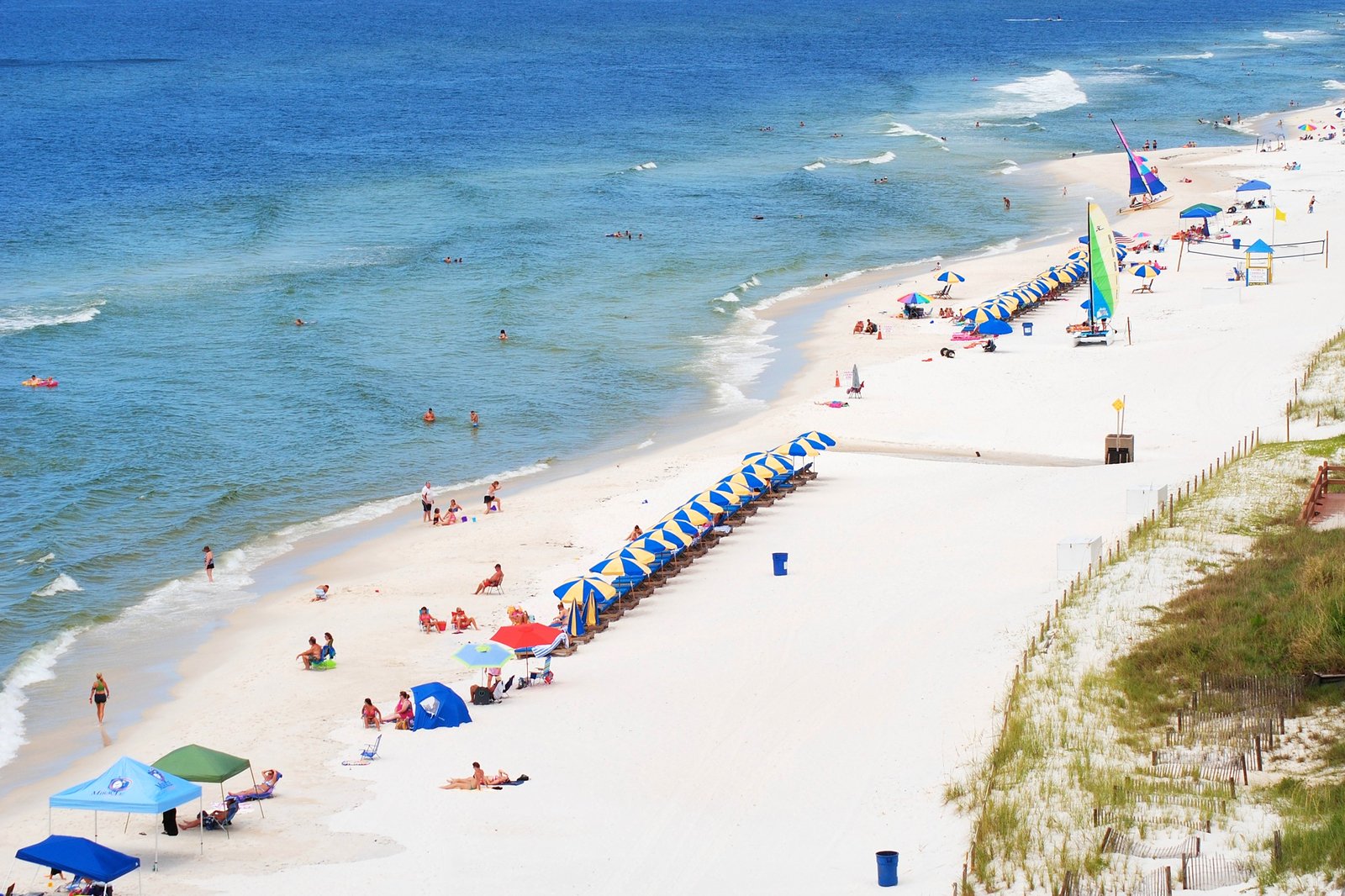 Pier Park in Panama City Beach
Shopping, dining, hiking and cruising all in one day
Pier Park, an outdoor mall in Panama City Beach, has 120 stores and dozens of restaurants that are pet-friendly. The city ordinance allows leashed pets in the designated outdoor sections of restaurants. The waterfront town in the north-western part of Florida and on the Gulf of Mexico has a lot of pet-friendly destinations. It's also known for its many dog accommodations and campgrounds, including pet-friendly beachside hotels that can range from affordable to luxury.
Conservation Park has an 11-mile trail where hikers can find wild turkeys, woodpeckers and alligators lounging in the sun. It's also just minutes away from Pier Park. For more fun and action, Dolphin and Snorkel Tours take dogs and their humans for cruises around the gulf. The boat makes a stop at Shell Island, with turquoise water that's also known as a paradise for dogs.
Location: 600 Pier Park Dr Ste 125, Panama City Beach, FL 32413, USA
Phone: +1 850-236-9974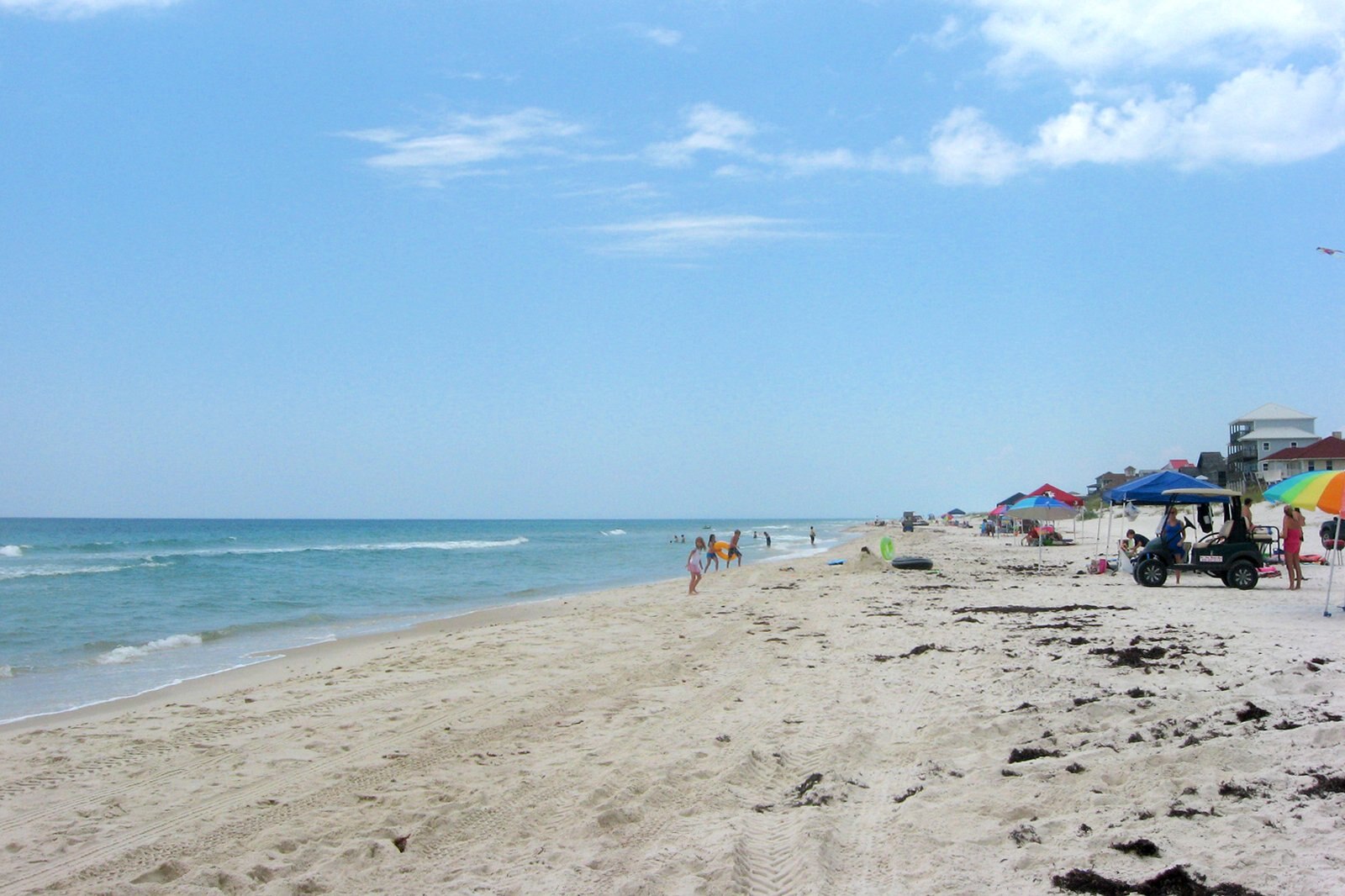 Port St. Joe in Gulf County
Swim and ride on the beaches of Cape San Blas
Port St. Joe used to be a "smelly paper mill town," but the quaint little harbour has been gentrified, and it's a lovely spot to stroll with your dog, overlooking the marina. This port is located in Gulf County, where the bay faces south towards the Gulf of Mexico.
About 20 minutes' drive south from Port St. Joe's centre is another pet-friendly spot, Cape San Blas, once a major production site of sea salt. The beach has smooth, white sand floor, perfect for swimming and wading around. Dogs must be on leash at all times and are not allowed to dig near marked turtle nests. However, the staff are nice and understanding, as long as visitors are respectful and keep the beach tidy. For a little more adventure, Salinas Park is right next to Cape San Blas with horse riding on wide open beaches.
Location: Port St Joe, FL 32456, USA
Phone: +1 850-229-2999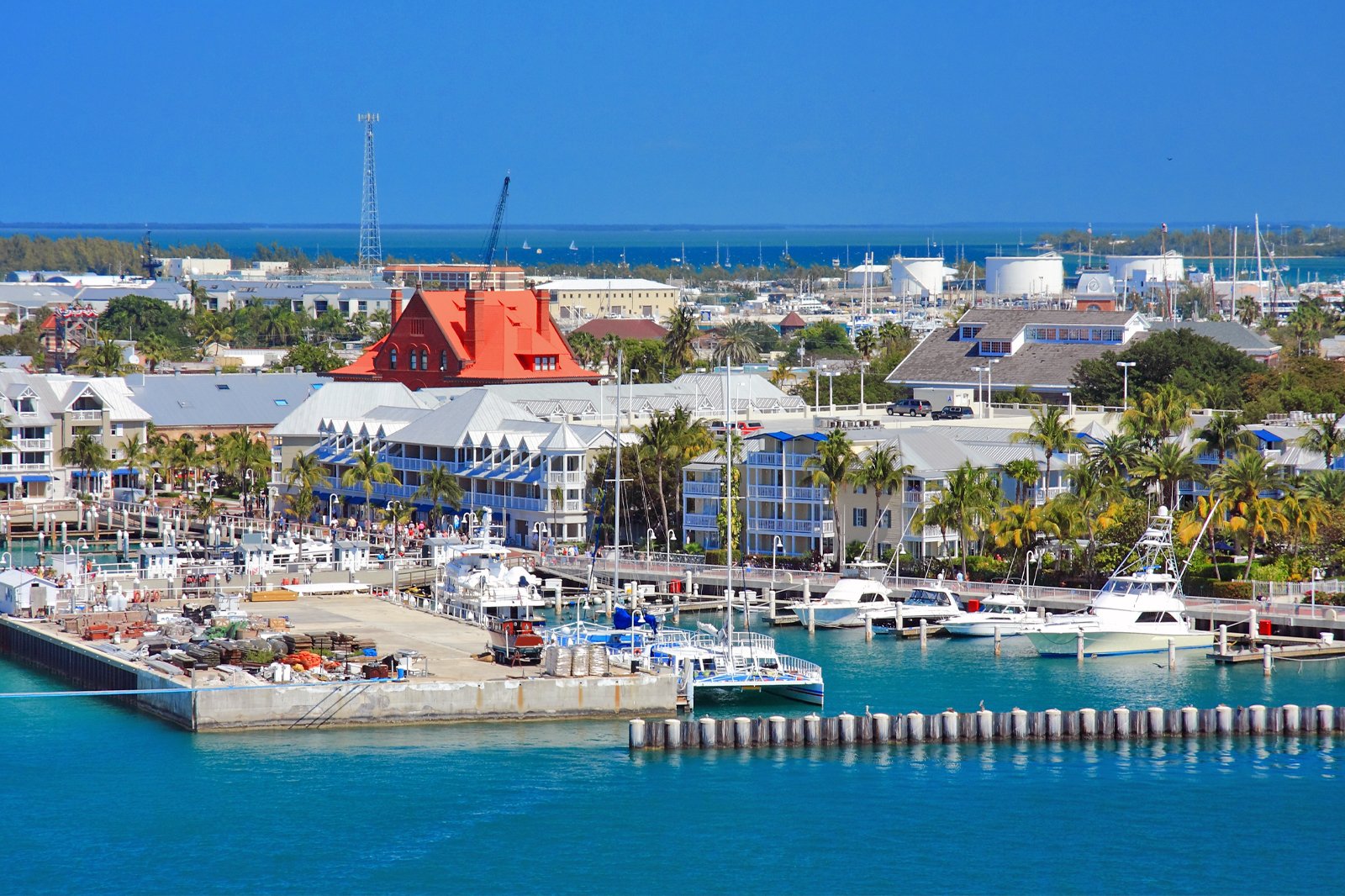 Lazy Dog Adventures in Key West
Spoil your pets with paddling adventures
If you're visiting Key West, the Lazy Dog Adventures tour on Stock Island lets you enjoy paddleboarding with your pets. The island lets you paddleboard to the sand bars, while on days with low tide, it offers safe conditions for dogs to splash around.
If you're looking to keep up with your fitness routine, yoga lessons on the paddleboards are available as well. There are also guided tours to the Key West mangroves, where you can spot starfishes, conches and the infamous Portuguese man o' war while learning about its complex saltwater ecosystem.
Location: 5114 Overseas Hwy, Key West, FL, 33040, USA
Phone: +1 305-295-9898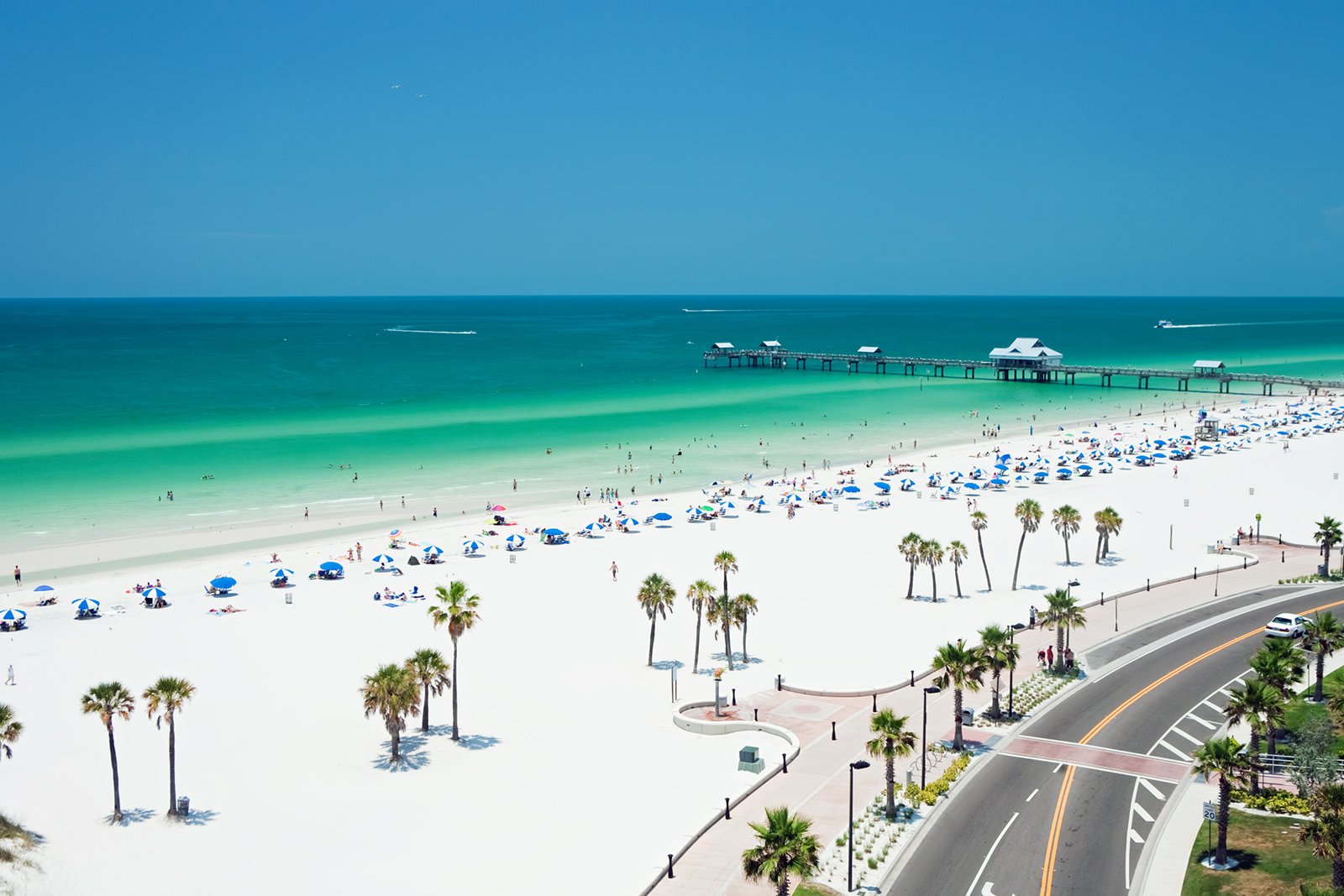 Fort De Soto Park in St. Petersburg
Camp, drink and play with pooches
Fort De Soto Park, one of Florida's historic forts for coastal defence, is one of the 5 offshore keys located south of St. Petersburg. The town has more than 200 camping sites that come with showers, laundry, and electrical outlets, together with fenced area for dogs to roam free.
While in St. Petersburg, check out the Dog Bar, which offers an off-leash space, a playground, a doggie pool, and a caretaker on site. You can enjoy over 30 types of beers on tap while your furry friends roam about.
Location: 3500 Pinellas Bayway S, St. Petersburg, FL 33715, USA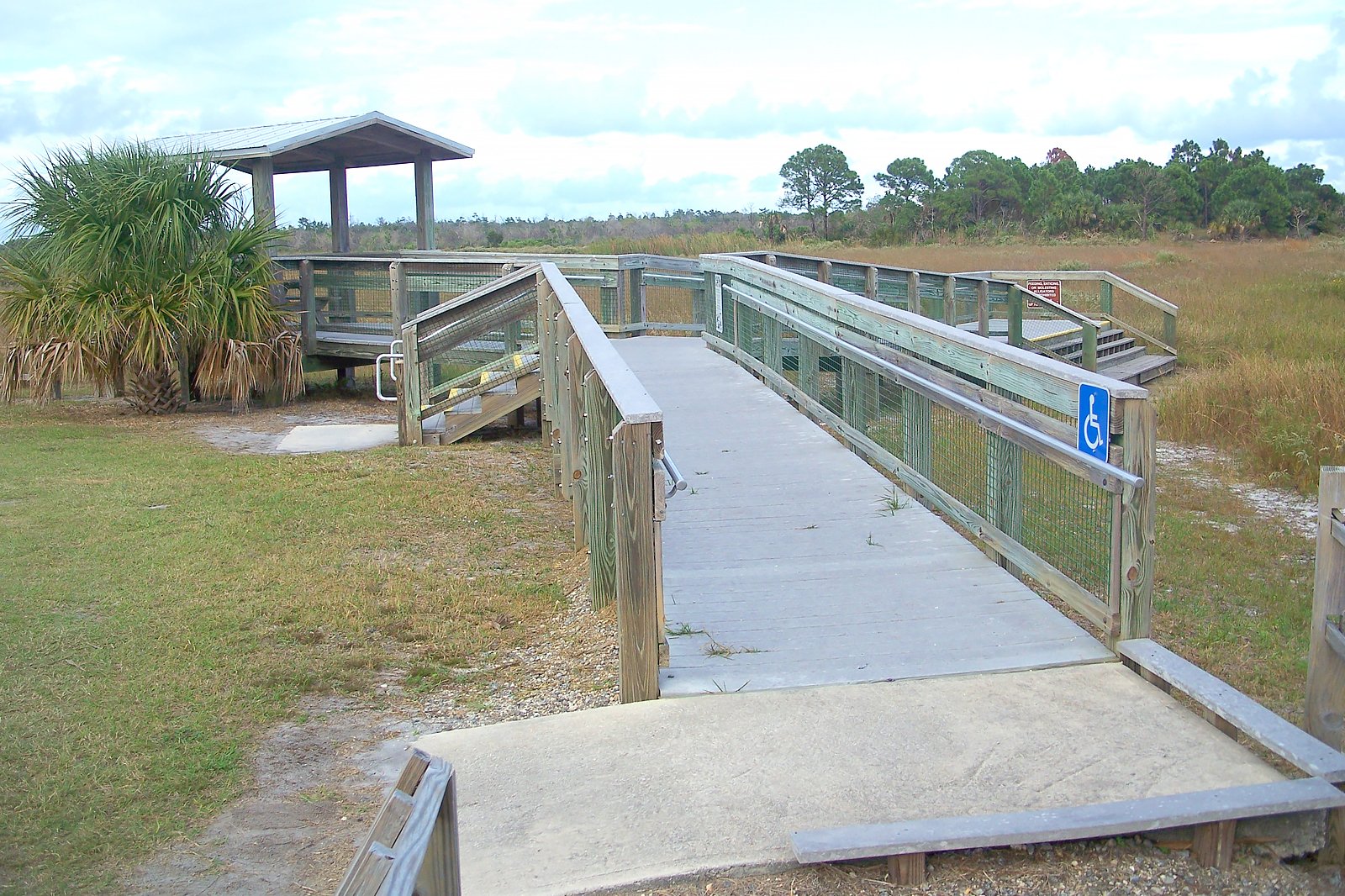 Savannas Preserve State Park in Port St. Lucie
Canoeing through the waterways
Port St. Lucie is home to the Savannas Preserve State Park, which has wide boardwalks, blue skies, and breezy trails. The walkways overlook the freshwater marshes that are home to many birds and wildlife. A guided canoe tour let you navigate the waterways for about 2 hours, which can burn serious calories. It's a good idea bring some food for yourself and your pets, since you won't find food stands on the premise.
Located 18 miles east of Savannas Preserve State Park, Walton Rocks Dog Beach is a thin strip of island in the Fort Pierce area, with 24 acres of leash-free space for humans to swim with their dogs. Heathcote Botanical Gardens is another dog-friendly spot you should visit in Port St. Lucie.
Location: 2541 SE Walton Rd, Port St. Lucie, FL 34952, USA
Phone: +1 772-398-2779
photo by Ebyabe (CC BY-SA 3.0) modified