8 Mistakes People Make When Visiting Atlanta
What Not to Do in Atlanta on Your 1st Visit
These mistakes people make when visiting Atlanta may seem small, but can really affect your overall impression of the city. For instance, it's important to know in advance that Georgia's capital stands out from most cities in the US (and even the world) for to its civil rights legacy, gorgeous state parks, and bike-friendly neighbourhoods – there's more than you might expect beyond Downtown.
This guide includes things not to do in Atlanta on your first visit, as well as essential information and little-known spots most visitors don't know about. For the most part, making any of these mistakes won't completely ruin your experience of the city, but avoiding them will certainly improve your time here.
1
Spending all your time in Downtown Atlanta
Many amazing state parks are just a short drive away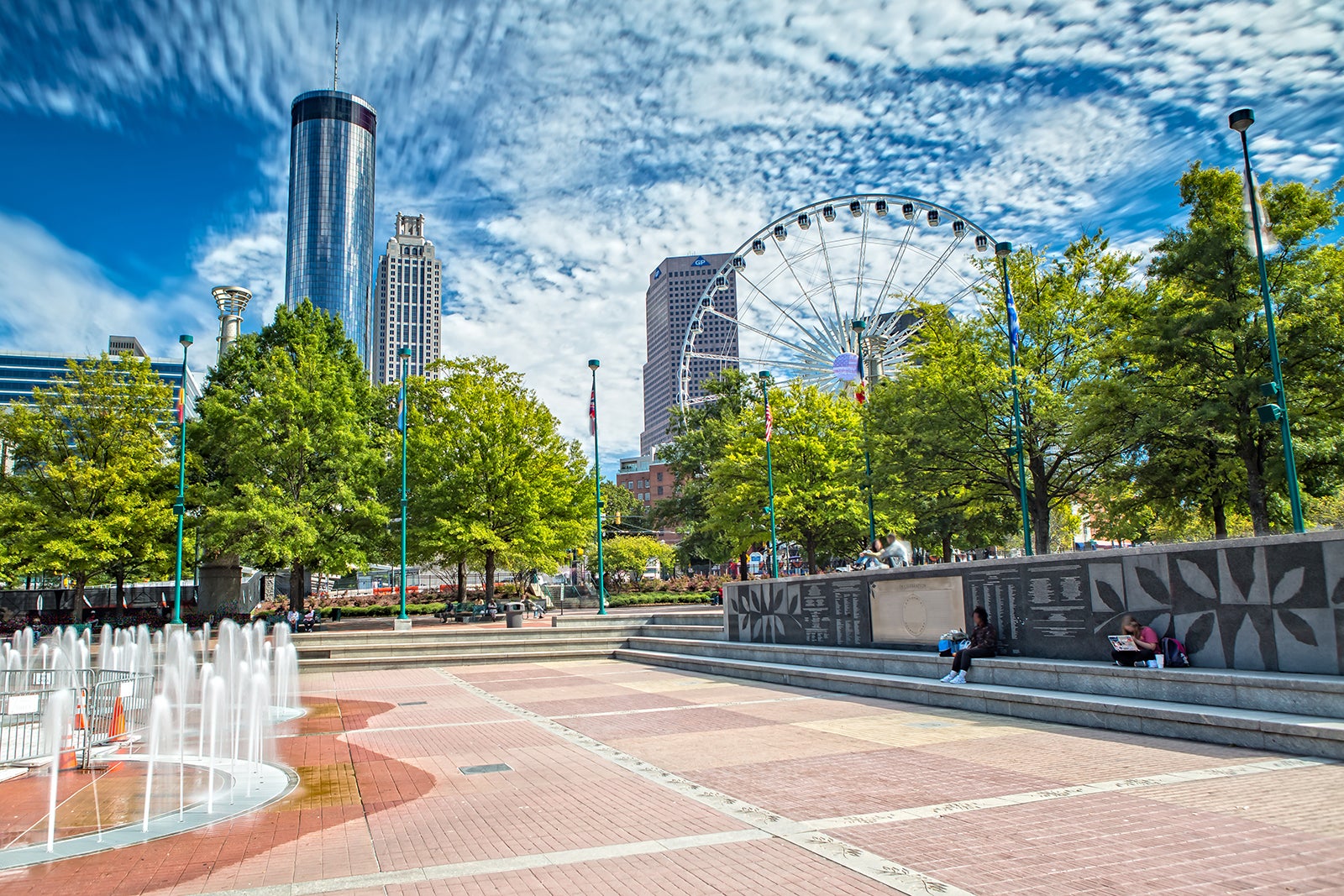 It's very tempting to just stay in Downtown Atlanta – the central business district has many notable landmarks, including World of Coca-Cola, SkyView Atlanta, Centennial Olympic Park, Mercedes-Benz Stadium, and Georgia Aquarium. However, Atlanta has many excellent state parks worth exploring.
The Autrey Mill Nature Preserve & Heritage Center encompasses 46 acres of natural forest with animal exhibits and 19th-century buildings in Johns Creek, about 28 miles north of Downtown Atlanta. The 2,965-acre Kennesaw Mountain National Battlefield Park covers Kennesaw Mountain and a Civil War battlefield. It's a great place for hiking and birdwatching, as well as learning about one of the most important battles in US history.
2
Visiting Atlanta in August
It can result in a very sweaty vacation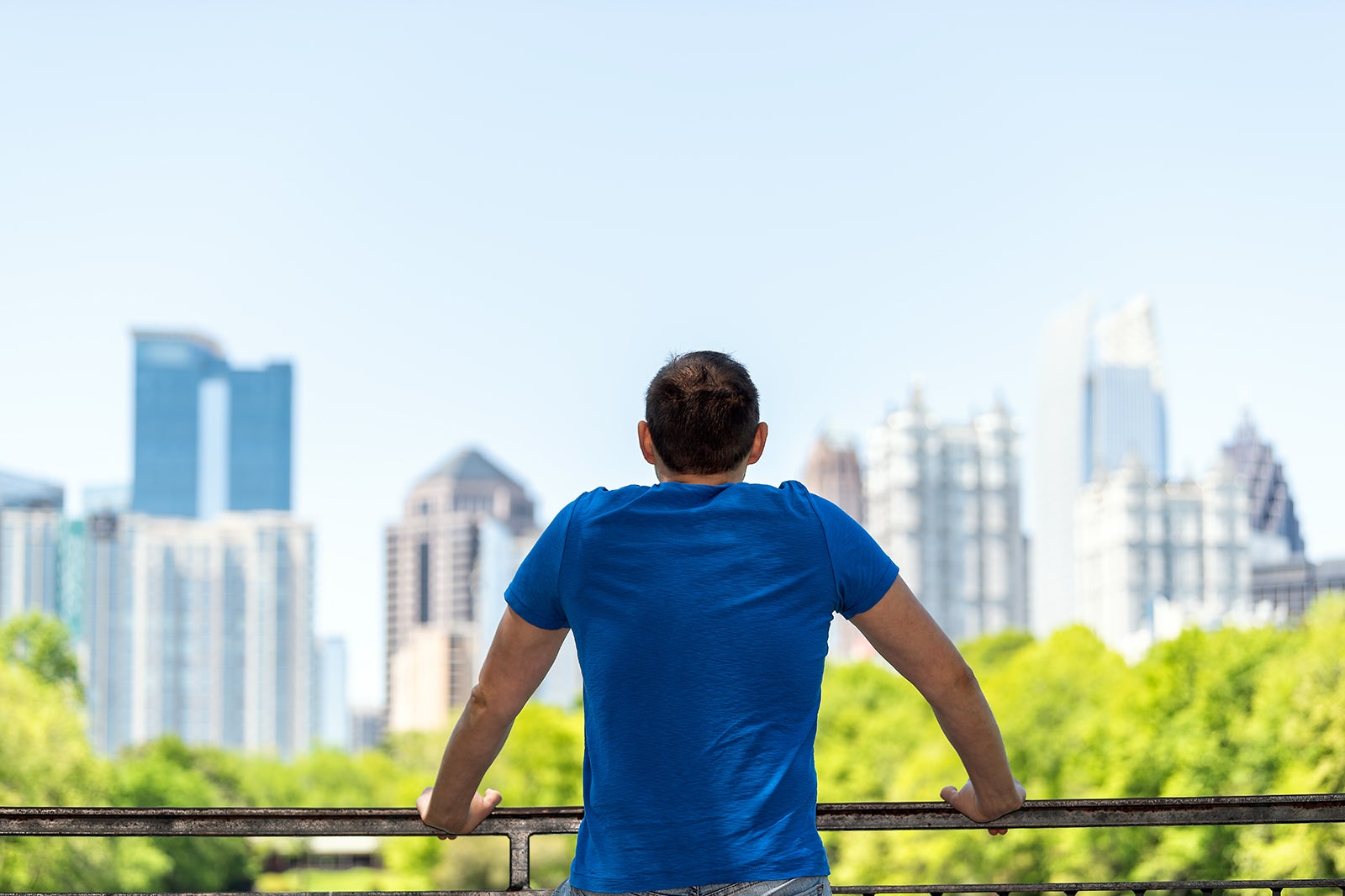 Atlanta is one of the hottest cities in the US, especially in August. The city has a humid subtropical climate, so it can get as high as 80°F in summer. Along with high humidity, you'll be in for a very sweaty vacation.
Spring (March–June) is a great time to visit Atlanta as the city becomes a colourful landscape of blooming dogwoods and azaleas, as well as maples, cedars, and birches. And the temperatures are more comfortable, too.
3
Driving in Atlanta
Rely on public transport or ridesharing instead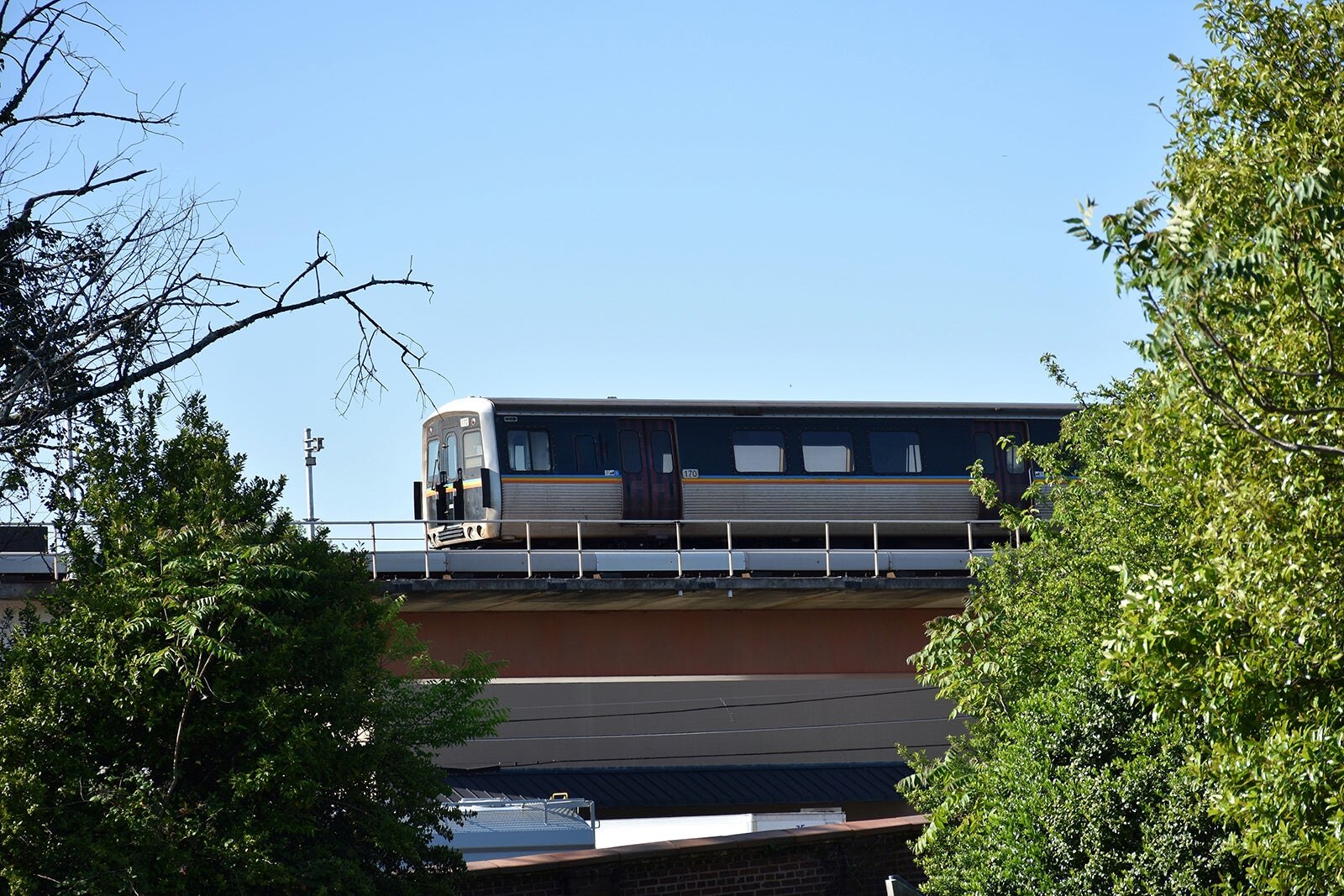 Driving in Atlanta can be a stressful experience due to the major traffic congestion and some less-than-friendly drivers. Thankfully, there's excellent public transport throughout the city. MARTA operates trains, buses, and streetcars across Atlanta. A Day Pass (options range from 1 to 30 days) gives you unlimited rides on the MARTA network.
You can also opt for ridesharing apps like Lyft or Uber if your destination isn't near a station or bus stop. Cycling is a great alternative – miles of bike paths wind through the city's vibrant neighbourhoods and parks.
4
Going to the wrong Peachtree
Atlanta has over 70 streets containing this word
Peachtree is a district and the name of over 70 streets in Atlanta, so it's a good idea to do some research when planning your itinerary. Choose the wrong one and you might find yourself looking around a quiet residential district, wondering what all the hype is about.
Peachtree Street runs from the financial district of Five Points through Midtown and up to Buckhead. Past Brookhaven, you'll end up choosing between heading down Peachtree-Dunwoody Road or Peachtree Industrial Boulevard. The Peachtree Battle Avenue was where the Battle of Peachtree Creek took place in 1864. Today, it's one of the prettiest boulevards in Atlanta, with rows of Victorian-era mansions lining its streets.
5
Skipping the Atlanta Beltline
There's something for everyone in this urban development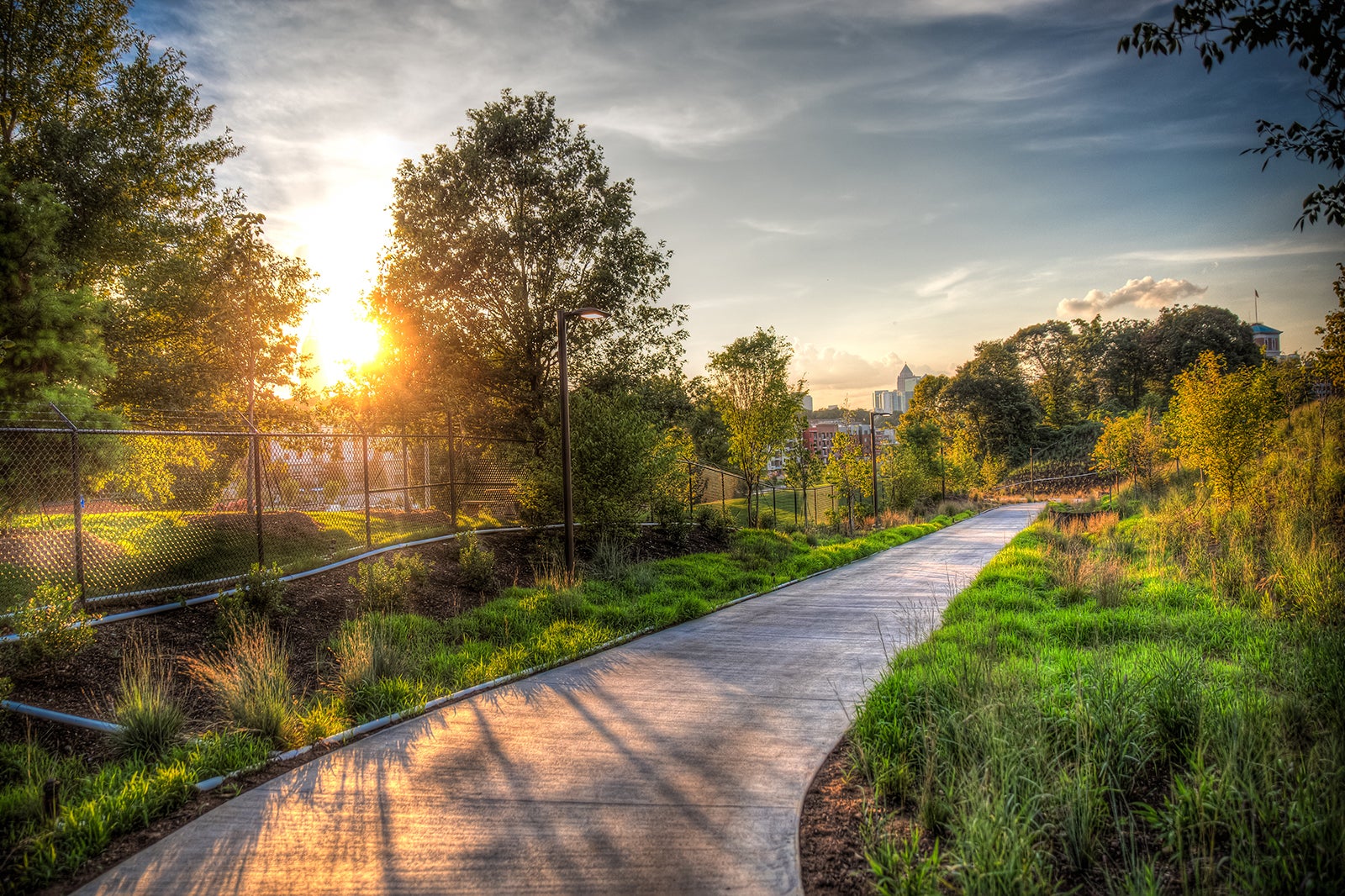 The Atlanta Beltline is a massive urban development that connects 45 neighbourhoods through multi-use trails, parks, and art installations. You can explore the trails on foot or by bicycle.
Each trail or section of the Atlanta BeltLine has multiple access points so you can hop on and hop off the trail, depending on where you want to go. Bus, bike, and walking tours are available if you want to learn more about the city.
6
Forgetting Atlanta's civil rights legacy
The city is the birthplace of Dr Martin Luther King, Jr.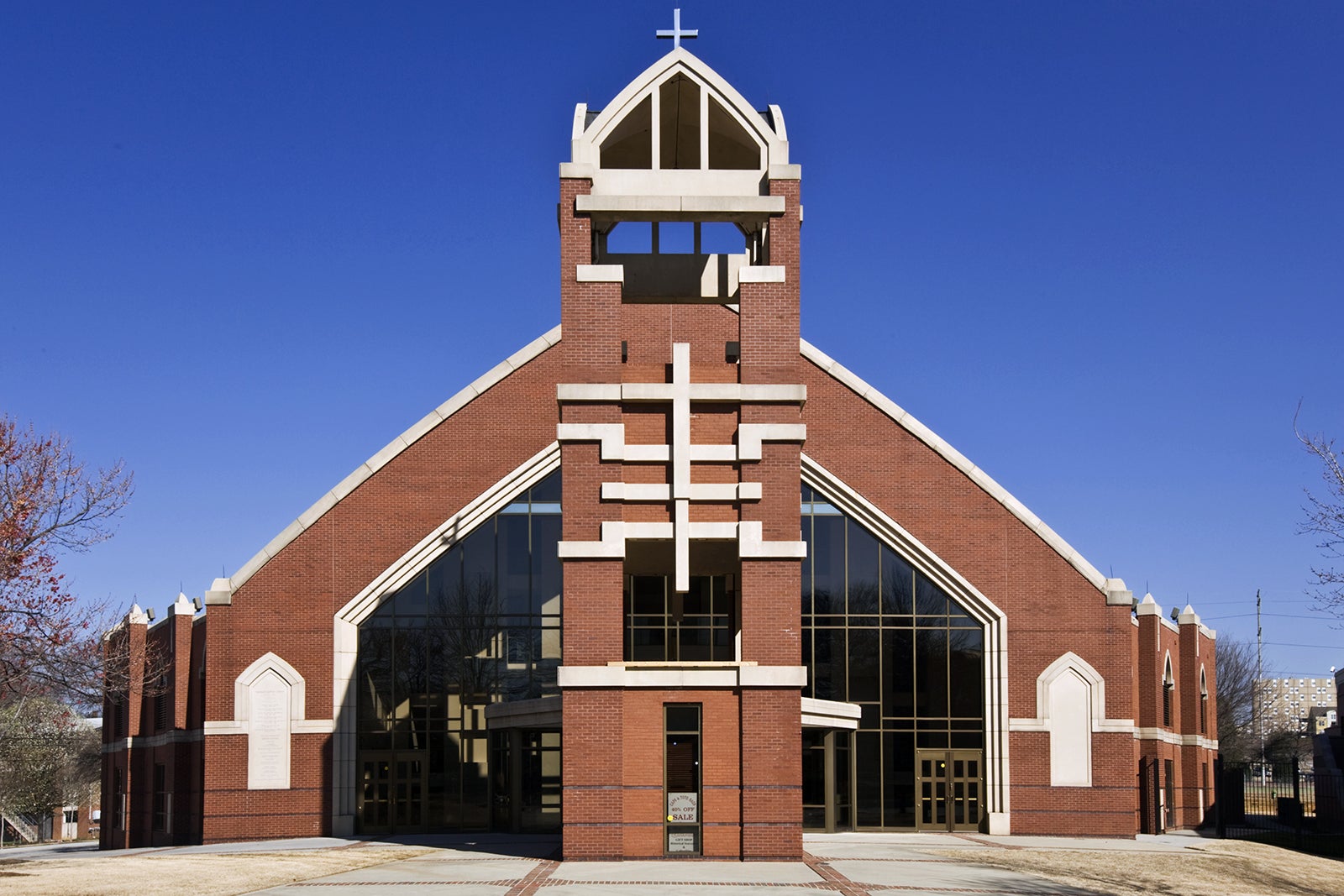 One of Atlanta's most endearing nicknames is "the cradle of the Civil Rights Movement". The city was a major centre of the movement, with notable names like Dr Martin Luther King, Jr., Ralph David Abernathy, and John Lewis campaigning for equal rights here between 1940 and 1970.
As the birthplace of Dr King, Atlanta has many notable landmarks memorialising this iconic figure. Must-visits include the King Center, Martin Luther King Jr. National Historical Park, and Ebenezer Baptist Church. The National Center for Civil & Human Rights is a great place to learn about fundamental human rights around the world.
7
Not using the custom-built bike paths in Midtown Atlanta
Make full use of the city's bike-sharing scheme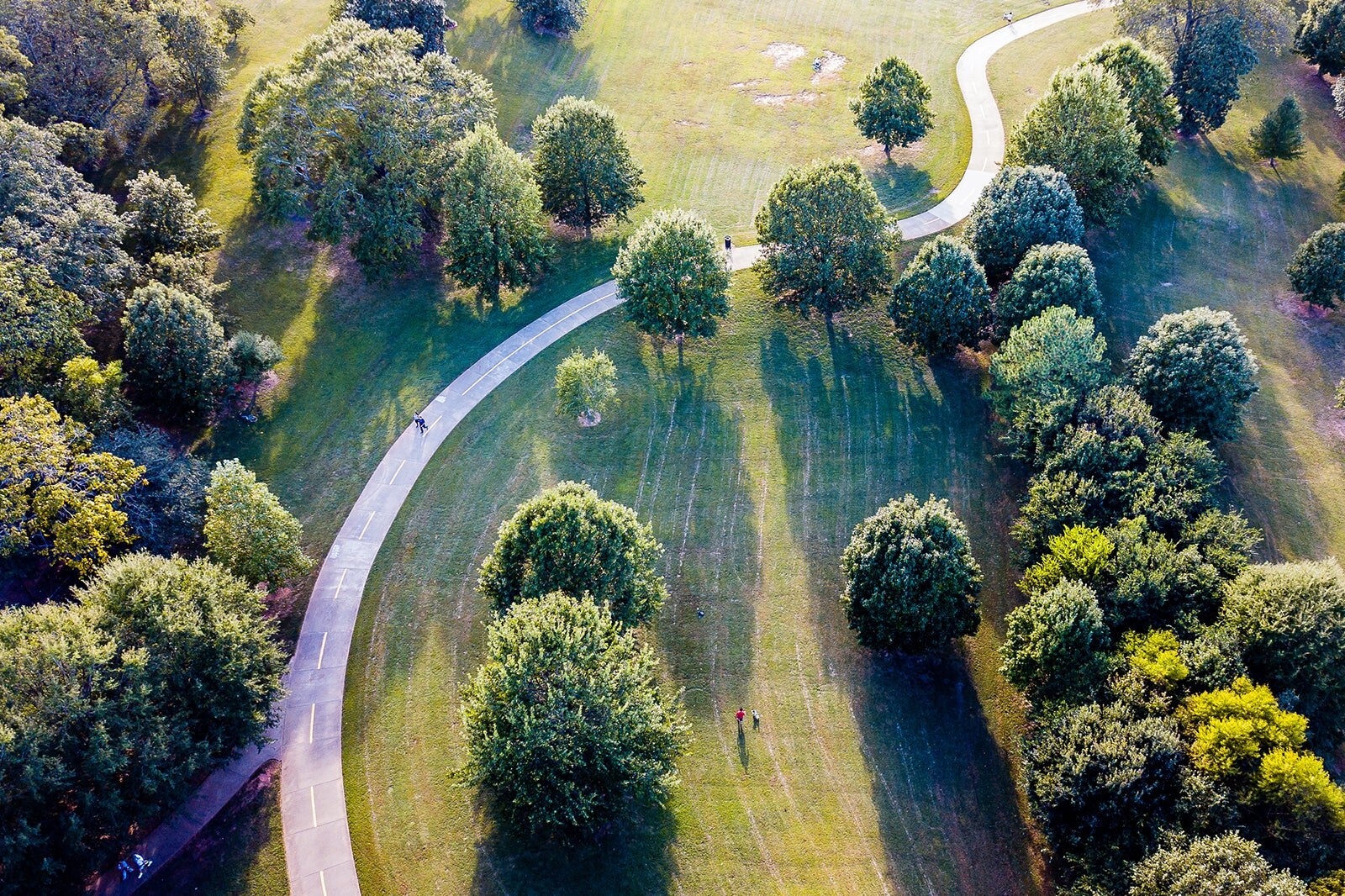 Midtown Atlanta is a vibrant arty neighbourhood with miles of custom-built bike paths. It's a great place for leisurely rides past grand mansions, high-rises, and the famous Piedmont Park. Bike rental shops are available throughout the city, but you can also use the public bike-sharing system called Relay Bike Share.
The Stone Mountain Trail is one of the most popular bike routes in Midtown Atlanta. This 19-mile paved path links the neighbourhood to Stone Mountain Park, a 3,200-acre natural landmark with a massive hand-chiselled relief sculpture depicting figures of the Civil War.
8
Planning your itinerary without checking out Atlanta's festivals
The city has an impressive musical and cultural heritage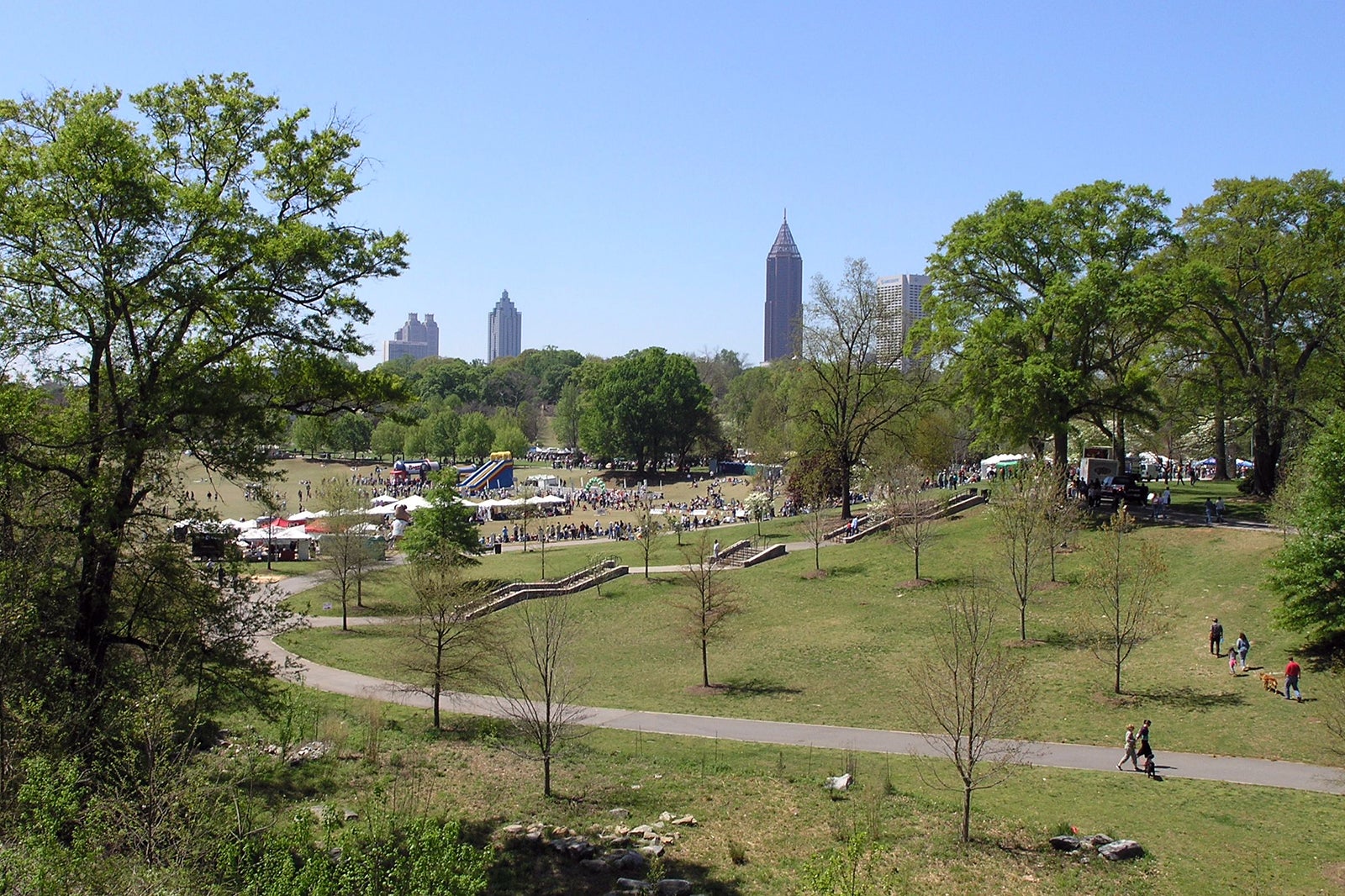 Atlanta has a busy lineup of events and festivals throughout the year, so it's a good idea to plan your itinerary around a celebration or 2. Every spring, the Atlanta Film Festival hosts filmmaker panels, creative talks, and movie screenings across the city. The Atlanta Dogwood Festival presents a colourful mix of arts and crafts over an April weekend at Piedmont Park. Music Midtown is one of Atlanta's most anticipated outdoor music festivals, with 4 stages hosting around 30 internationally renowned artists. And those are just the top 3.
photo by Daniel Mayer (CC BY-SA 3.0) modified
Back to top