Market Square in San Antonio
Top San Antonio Shopping Destination for Mexican Food and Handicrafts
Market Square, or El Mercado as it's locally known, is a shopping hot spot in Downtown San Antonio. Consisting of an indoor mall and Farmer's Market, it's the largest Mexican market in the United States. The colourful 3-block outdoor plaza is filled to the brim with goods brought in from Mexico. You'll find over 100 stores selling leather products, pottery, blankets, piñatas, paper flowers, and so much more.
Besides hunting for bargains, you can enjoy the rich culture, flavours, and sounds of old Mexico. As you stroll the market, the sounds of mariachi bands fill the air. And if you need to refuel, onsite restaurants and cafés serve authentic Mexican & Tex-Mex food. So, on your next trip to San Antonio, plan to spend a couple of hours exploring this vibrant market. Read on to discover the best things to do and see in Market Square.
Market Square in San Antonio - one of the highlights of 10 Best Things to Do for Couples in San Antonio and 10 Best Things to Do in San Antonio (Read all about San Antonio here)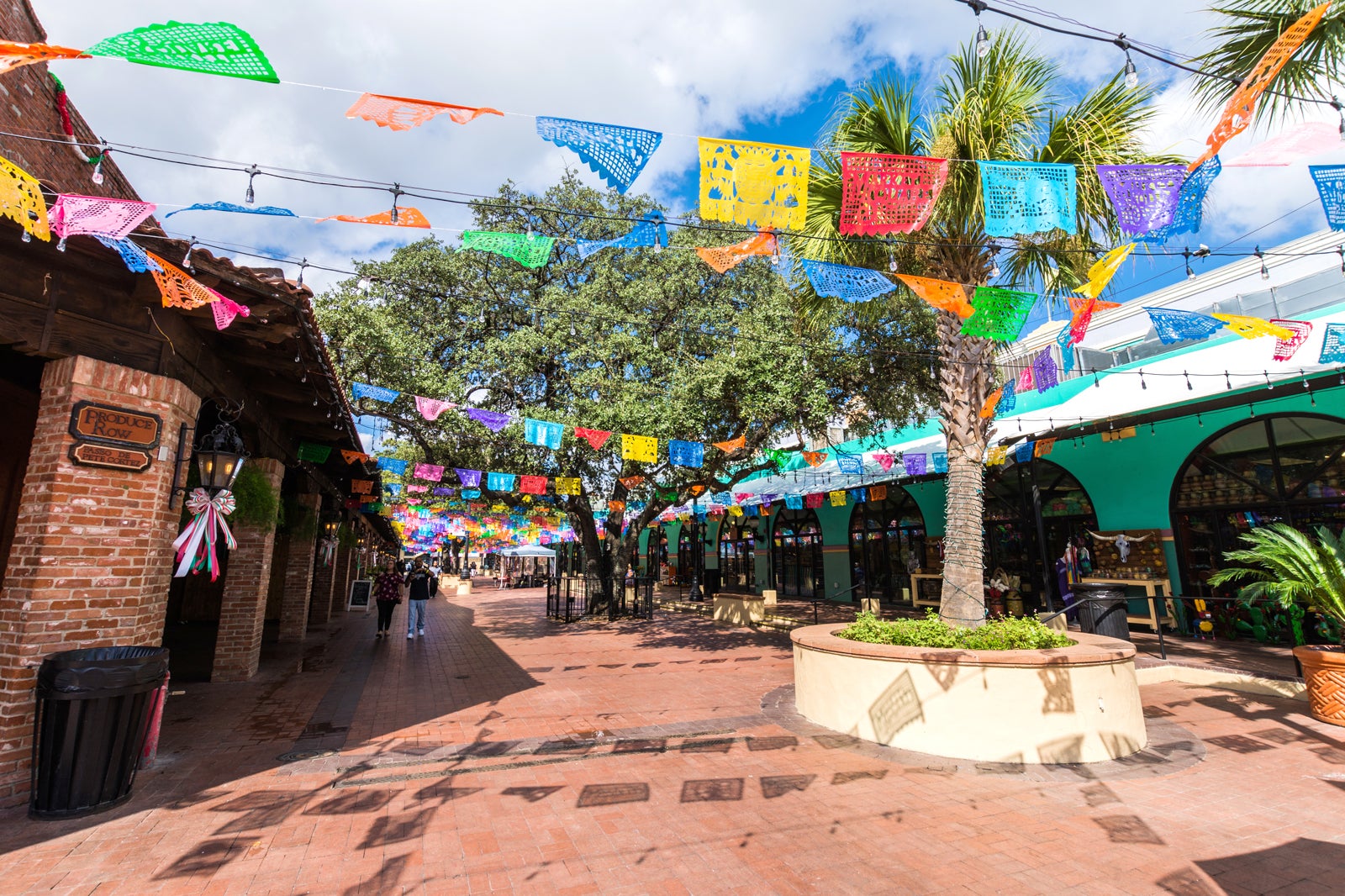 What are the highlights of Market Square?
For over a century, locals and visitors have flocked to Market Square to stock up on fresh produce, household wares, and handmade decorations and jewellery. While the market can sometimes feel like a tourist trap, the unique and inexpensive souvenirs, street entertainment, and bustling vibe make it a fabulous experience for the whole family.
On most weekends, live bands and folk dance groups frequently perform on one of the several stages in the marketplace. And during big holidays, such as Easter, Cinco de Mayo, Halloween and Christmas, the Market Square transforms into a non-stop fiesta.
To dive deeper into the local Hispanic-American art and history, visit the Centro de Artes. Located in Market Square, the art centre routinely hosts exhibitions, theatre performances, and educational programmes and talks about the influence of Latin arts and cultures in the United States.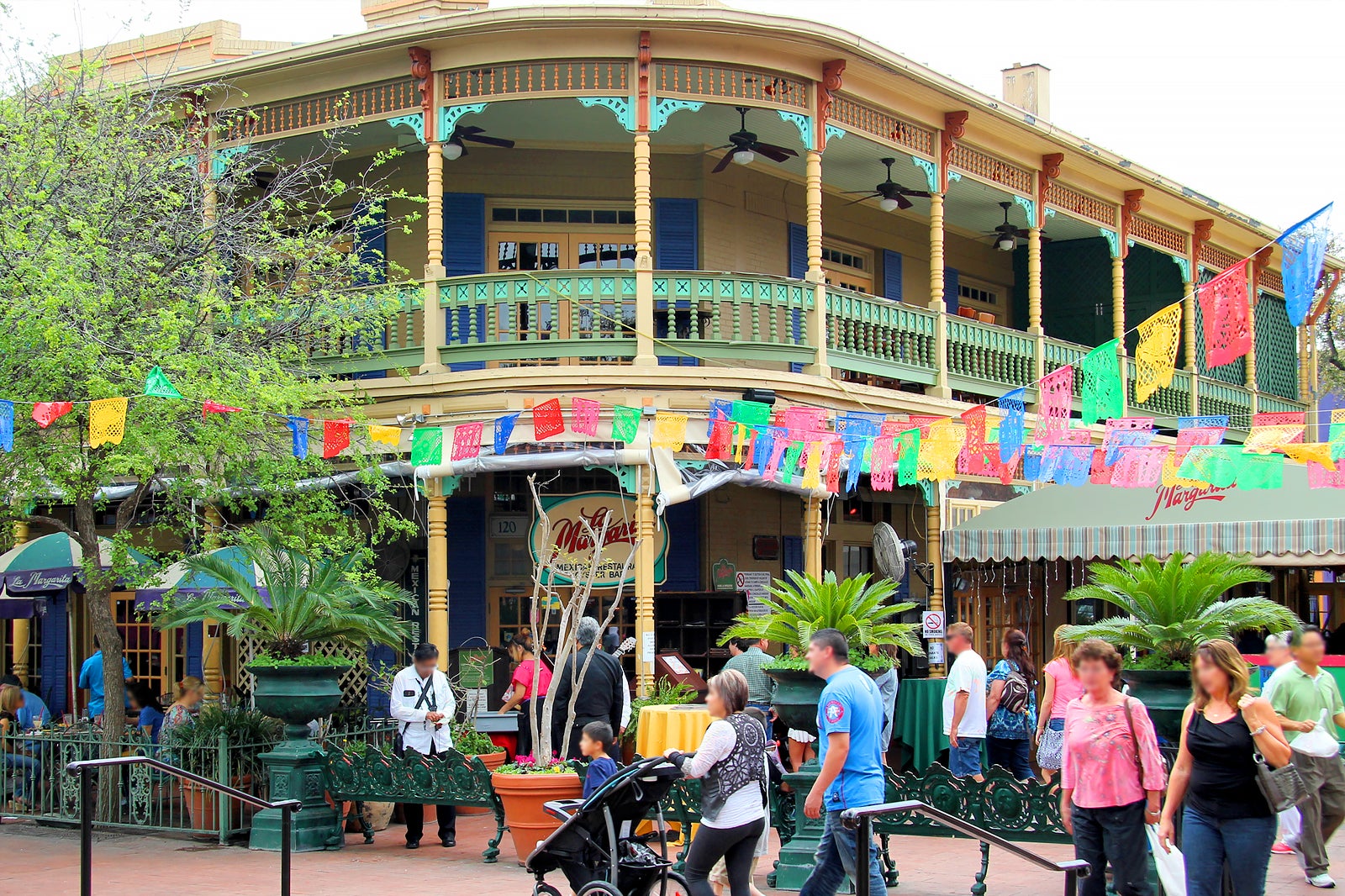 Where to eat and drink in Market Square?
Wondering where to eat and drink in Market Square? Operating since 1941, Mi Tierra Cafe & Bakery is a local institution and is decked out with Christmas decorations year-round. The family-run restaurant offers freshly baked traditional Mexican pastries and candies, classic Tex-Mex dishes, and margaritas, among other tasty treats. Even better, the famous eatery is open 24/7, with breakfast served all day.
La Margarita Restaurant & Oyster Bar is a colourful and lively restaurant popular with locals and visitors. Sit outside and people-watch while you can tuck into delicious seafood, fajitas, Tex-Mex fare, and of course, refreshing margaritas. Nearby at the Food Court, you can order a wide range of food, drinks, and sweet treats.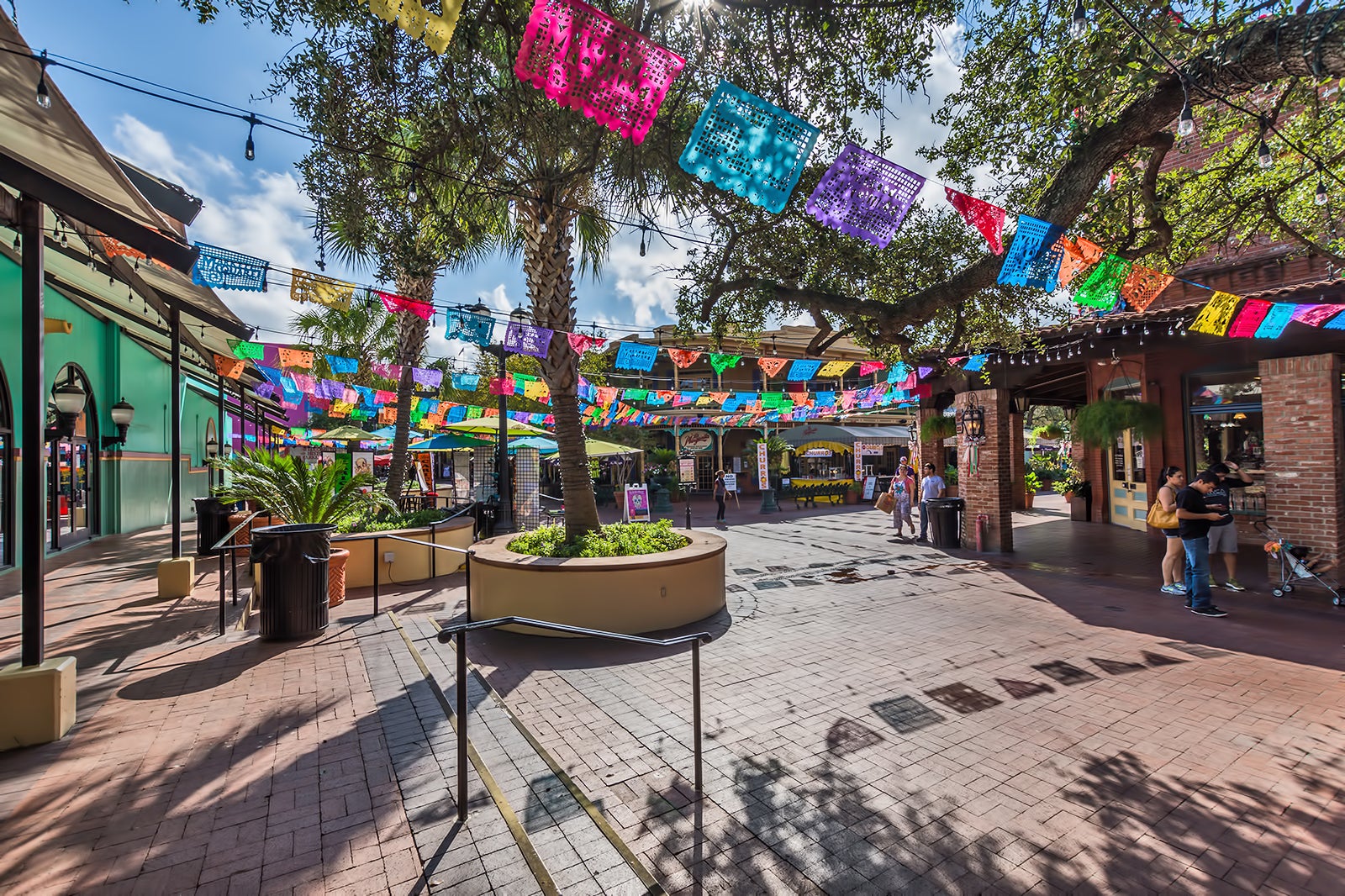 Good to know about Market Square
If you are on a budget or not a shopping fan, a visit to Market Square is still worthwhile. Buy some candies or pastries, find a bench and people-watch. It's highly entertaining and free. You can also plan your day and visit several other tourist sights, all within walking distance from the plaza.
If you're interested in history, stop at the Casa Navarro State Historic Site. The 1850s adobe and limestone house is small but offers an insight into the life and work of José Antonio Navarro, a native-born Texan who advocated for Tejano rights. Note that, while Market Square is free to access, there's an entrance fee for the Casa Navarro State Historic Site.
A few blocks from the historic home, in the Plaza de las Isla, stands the handsome 18th-century San Fernando Cathedral. On Tuesdays and from Friday to Sunday, you can enjoy a free video art show called San Antonio: The Saga. The popular spectacle is projected onto the church's facade and narrates the story of the city.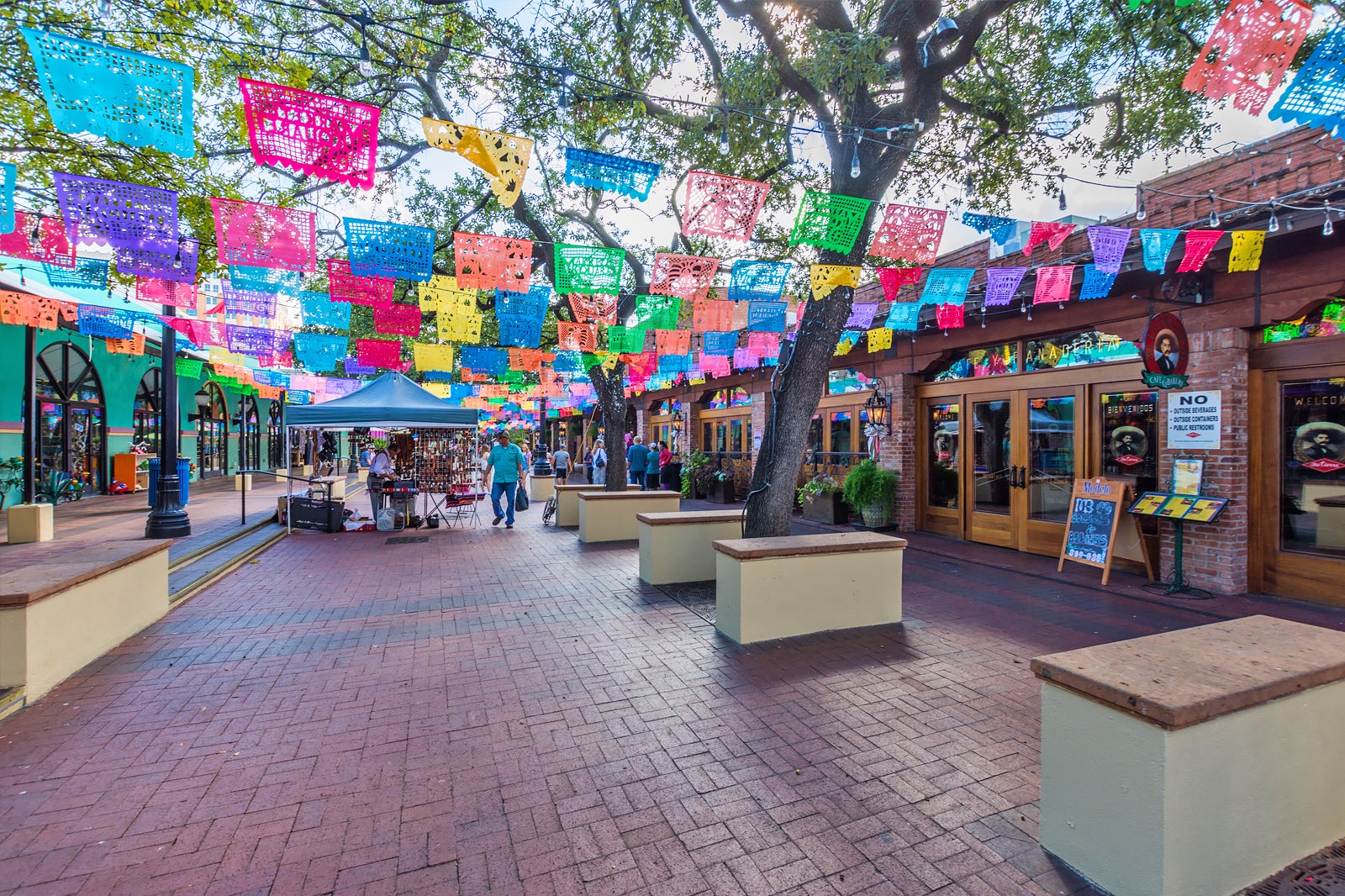 Market Square in San Antonio
Location: 514 W Commerce St, San Antonio, TX 78207, USA
Open: Thursday–Friday and Sunday from 10 am to 4 pm, Saturday from 10 am to 6 pm (closed Monday–Wednesday)
Phone: +1 210-207-8600
Back to top