10 Things to Do in Tampa on a Small Budget
Holidays in Tampa Don't Have to Be Expensive
Tampa offers budget travellers all that the west coast of Florida has to offer with year-round warm weather, rich cultural history, and natural beauty. You'd usually come looking for sunshine and beaches, but exploring the city and its surroundings, you'll discover all kinds of subtropical outdoor fun. A bonus is that many of the activities are either inexpensive or don't cost a dime.
From exploring Tampa's architectural gems on free guided city walks and strolling along a scenic walkway to learning about Tampa's cigar heritage and sampling hand-crafted speciality spirits, there's plenty of exciting adventures to have. Check out our list of the best things to do in Tampa to help you make the most of a small holiday budget.
1
Tampa Riverwalk
Explore a unique waterside walkway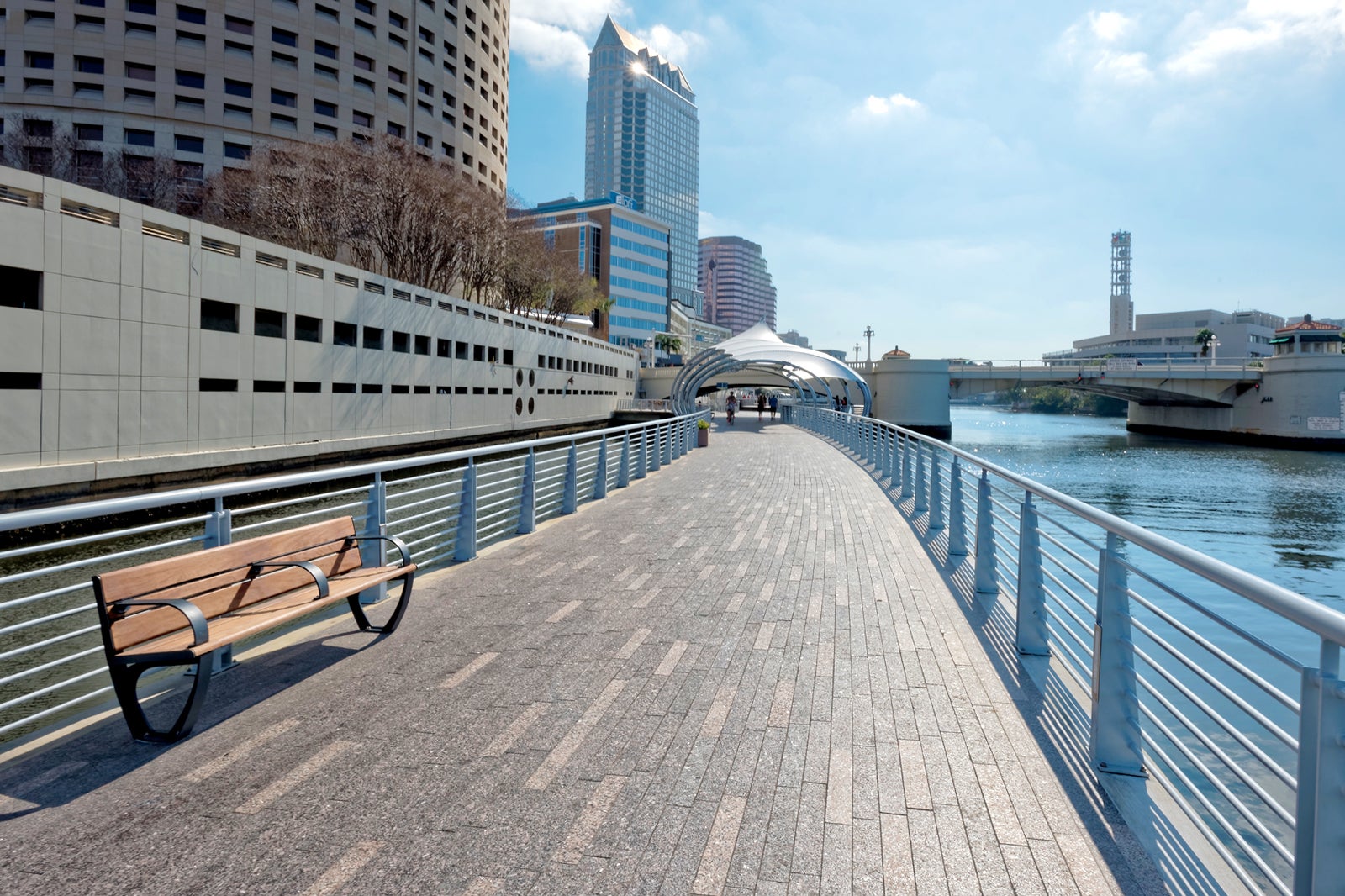 Along Tampa Riverwalk, take a stroll or bike ride and experience a gorgeous 2.6-mile-long trail that hugs the shores of the Hillsborough River in downtown Tampa. The broad paved path starts in the north at the Heights Public Market. It continues south, traversing the city's Art District – connecting cultural landmarks, numerous public art exhibits, museums, parks, restaurants, and bars. It ends at the Tampa History Museum and Channelside Drive, home to the new Sparkman Wharf.
Although hanging out at the trendy local restaurants and food halls costs money, the stunning sunset views, people-watching, and window-shopping are all free for you to enjoy. There are also plenty of inexpensive self-serve bike rentals available along the Riverwalk.
Location: Tampa, FL 33602, USA
2
The J. C. Newman Cigar Company
Discover Tampa's cigar-making history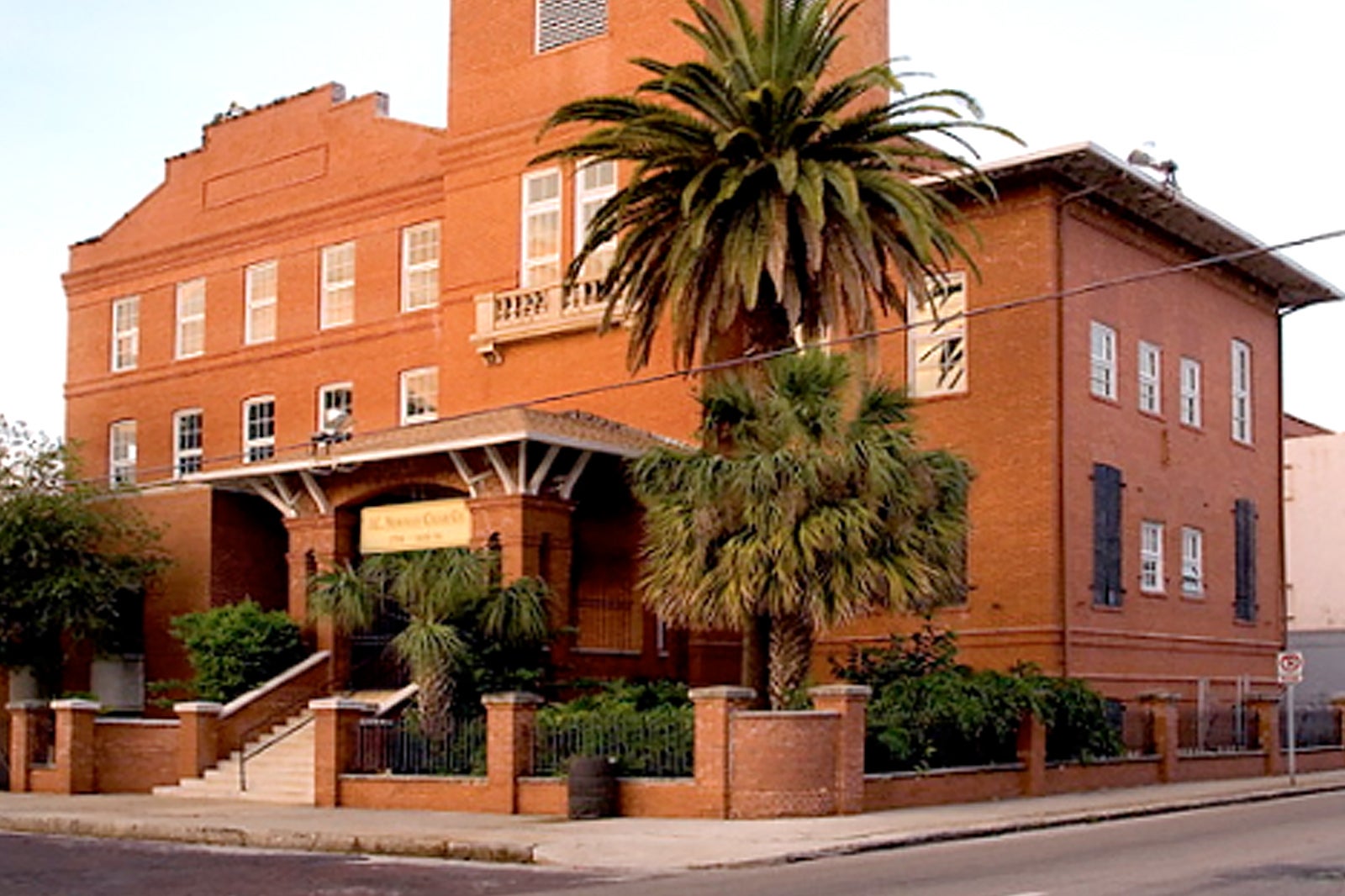 The J. C. Newman Cigar Company, established in 1895 by Julius Caesar Newman, is the oldest producer of premium cigars in the USA. You're invited to learn all about cigar-making and enjoy a free self-guided tour of the factory's small museum.
The company is located in Ybor City National Historic Landmark District, operating out of a classic cigar factory nicknamed El Reloj (Spanish for 'The Clock'), so-named for its famous clocktower which chimes every hour. Cigars are made by hand as well as using antique cigar-making techniques.
Location: 2701 N 16th St, Tampa, FL 33605, USA
Open: Monday–Friday from 8 am to 5 pm (closed on weekends)
Phone: +1 813-248-2124
photo by Adriarebbechi (CC BY-SA 4.0) modified
3
Tampa Bay Farmers Market
Check out fresh, farm-to-market fare
Spend a morning or afternoon at the Tampa Bay Farmers Market and discover a wide variety of fresh, seasonal produce grown on local farms nearby. You'll also find cut flowers and potted plants at the market, making it an excellent place to browse for a couple of hours or to find a gift for someone special.
The splendid selection of gourmet food such as pitted olives, Palermo olive oil, roasted peppers, cheese, jams, pickled vegetables, and relishes make superb, reasonably-priced presents, especially for foodie friends and family.
Location: 1718 W Fletcher Ave, Tampa, FL 33612, USA
Open: Monday–Saturday from 8 am to 6 pm, Sunday from 8 am to 5 pm
4
Tampa Theatre
Watch a movie at a lavish cinema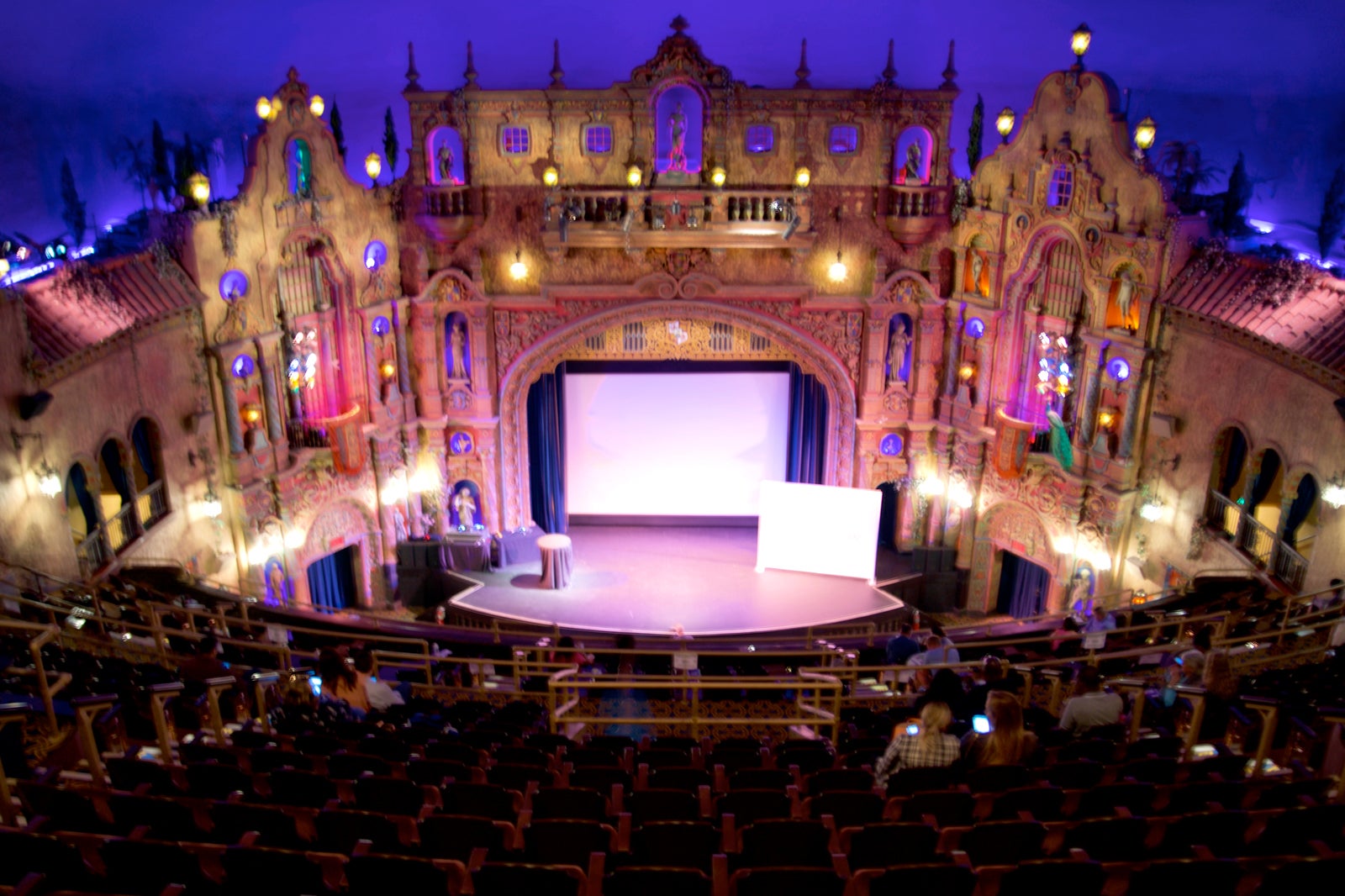 Tampa Theatre, dating back to 1926, is a historic, palace-style movie complex in downtown Tampa. With red velvet seating, ornate decor, a realistic night sky with shining stars and affordable tickets, the theatre offers an inexpensive evening of world-class entertainment surrounded by opulence.
Before every film screening, the Mighty Wurlitzer Theatre Organ is played – adding allure to the already existing unique ambience. The beloved local landmark hosts more than 600 events every year, from contemporary and classic films to live concerts. Check the website for showtimes before your visit.
Location: 711 N Franklin St, Tampa, FL 33602, USA
Phone: +1 813-274-8286
photo by PeterNunezPhotography (CC BY-SA 4.0) modified
Pack a picnic and head to Cypress Point Park for an afternoon of fresh air and spectacular sea views. The oceanfront park overlooks Old Tampa Bay, 10 km west of Downtown Tampa. Featuring a sandy beach with dunes and wildflowers, plus shady pavilions that provide respite from the hot Florida sun and a place to share a picnic or host a BBQ, the neighbourhood park is a local favourite.
There is also a lovely park for kids to play in and a paved mile-long nature trail where joggers, walkers, and cyclists can enjoy solitude from the urban hustle. Stick around until dusk to experience one of Tampa's colourful sunsets.
Read more
Location: 5620 W Cypress St, Tampa, FL 33607, USA
photo by LittleT889 (CC BY-SA 4.0) modified
6
Free guided walking tour of Downtown Tampa
Seeing Tampa's great sights don't cost a dime
Tampa's urban centre is bursting with history and fantastic views of both man-made and natural sights. The Tampa Downtown Partnership Free Guided Walking Tour offers you the opportunity to discover the city's rich architectural and cultural heritage on a walking tour led by an expert local tour guide.
The walks are offered on the 1st and 3rd Fridays from October to May, departing from Poe Plaza, near the One Tampa City Center office skyscraper. Each tour lasts approximately 1 hour. Donations are welcomed – 100% of proceeds benefit local community programs.
Location: Tampa, FL 33602, USA
Open: October–May: 1st and 3rd Fridays
7
Courtney Campbell Trail
Experience panoramic views of Upper Tampa Bay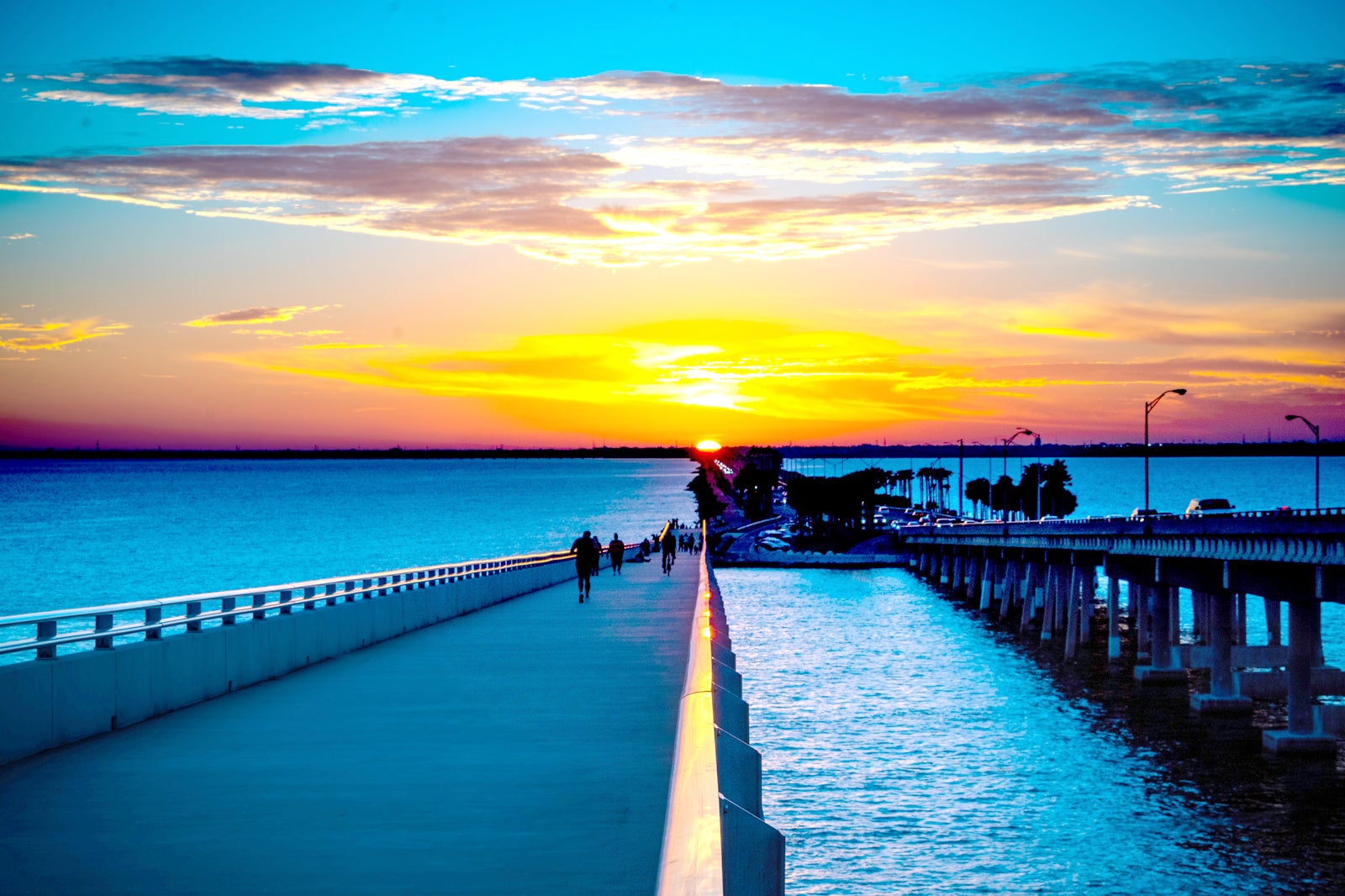 Courtney Campbell Trail appeals to cyclists, inline skaters, runners, and walkers seeking sunshine, cool sea breezes and scenic views of Tampa Bay. The 9-mile-long paved path runs parallel to the entire Courtney Campbell Causeway – offering safe passage from the Veterans Expressway in Tampa to Bayshore Boulevard in the nearby city of Clearwater.
Most of the path is over the water, so expect fabulous views of the bay, boats and wildlife. Once in Clearwater, you can access several trails, such as the Duke Energy Trail, Ream Wilson East-West Trail, and Pinellas Trail. Don't forget to pack some snacks to enjoy a picnic at the turnaround at Courtney Campbell Causeway Beach. Coast Bike Share has several bike rental locations in Downtown Tampa.
Location: Tampa, FL 33602, USA
8
Florida Cane Distillery
Try a free tasting tour at a micro-distillery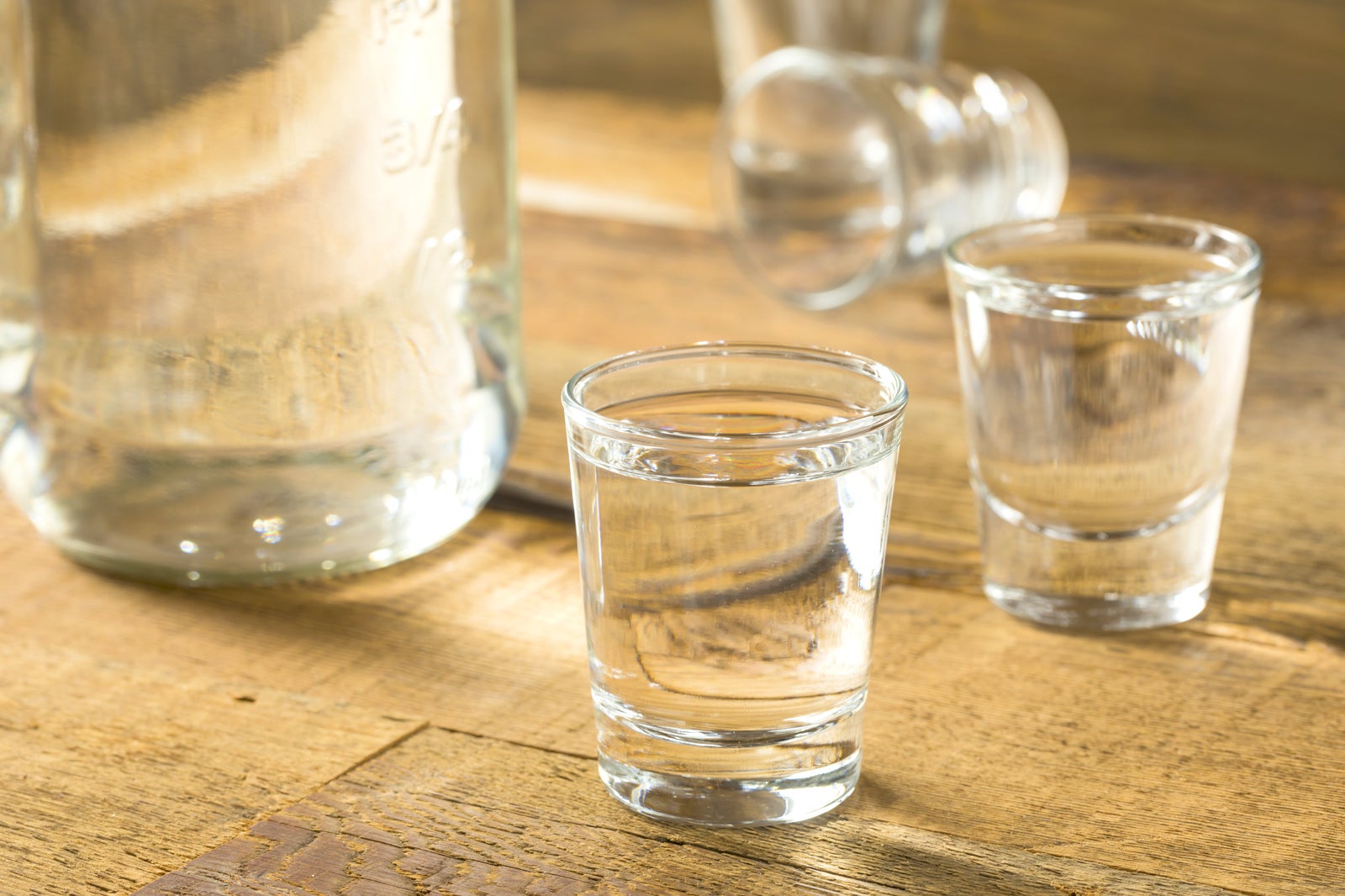 Florida Cane Distillery is an excellent place to learn about the world of hand-crafted speciality spirits in Tampa. The unique micro-distillery is located within the historic neighbourhood of Ybor City. They produce Florida-distilled gins, vodkas, moonshines, and whiskies using only locally sourced ingredients. The spirits' flavours are appealing and include Orlando Orange, Plant City Strawberry, and Weeki Wachee Watermelon.
Tours and tasting presentation take place on Thursdays and Fridays at 6.30 pm, and 2 pm and 4 pm on weekends. Each tour lasts approximately 30 minutes. You'll need to reserve your spot before your visit.
Location: 1820 N 15th St, Tampa, FL 33605, USA
Open: Thursday from 5 pm to 11 pm, Friday from 3 pm to 11 pm, Saturday from noon to 11 pm, Sunday from noon to 6 pm
Phone: +1 813-302-9696
9
Manatee Viewing Center
Watch sea cows up close in their natural habitat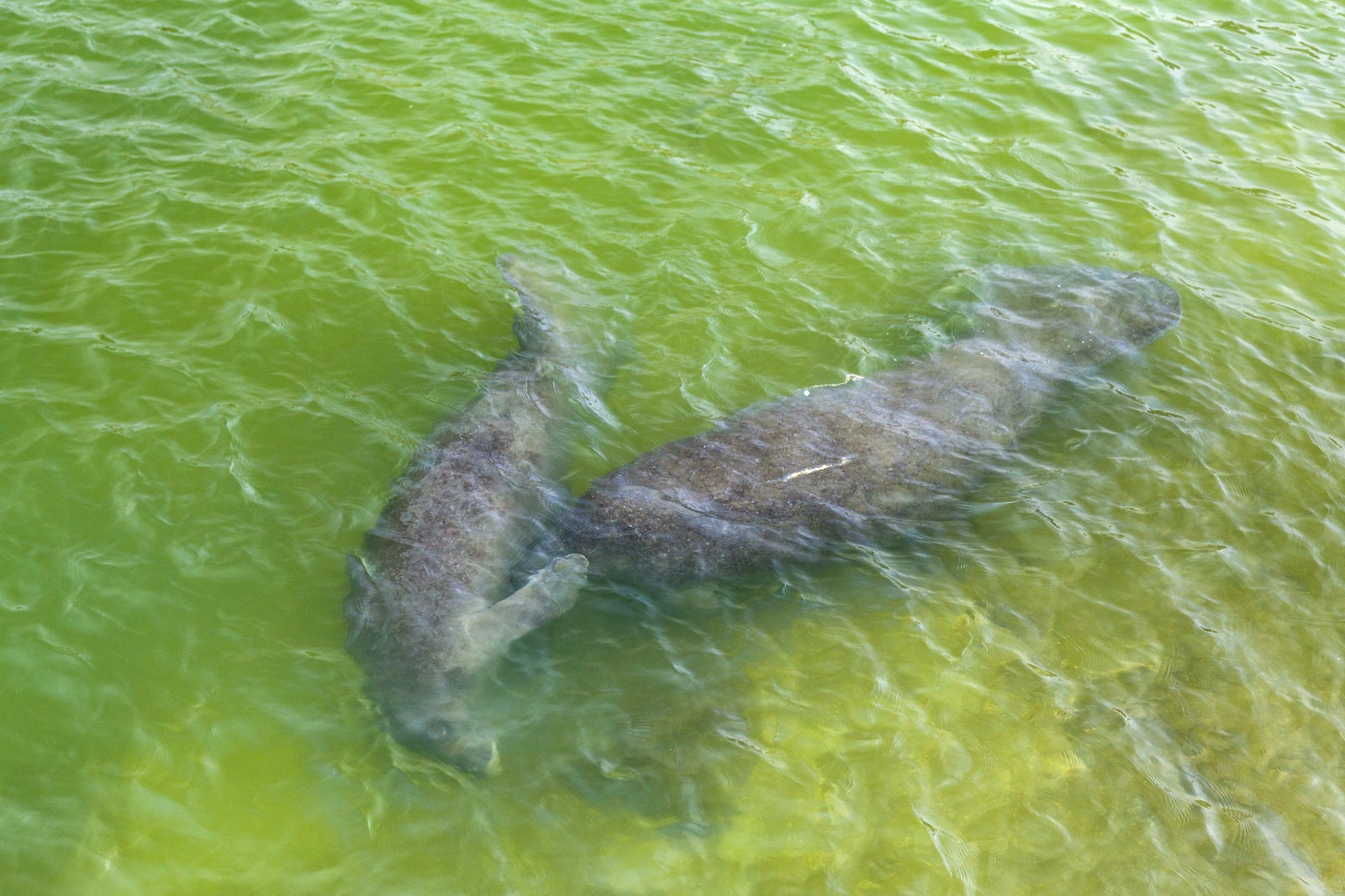 When the waters of Tampa Bay drop below 68°F, hundreds of sea cows gather in the warm waters around Tampa Electric's Big Bend Power Station. You can observe the mammals up close from multiple boardwalks and vantage points at the Manatee Viewing Center, about a 30-minute drive south of Downtown Tampa. Access is free to the public every day from November to mid-April.
The centre also has interactive exhibits about the manatee's lifecycle and environmental challenges. You can also enjoy the centre's butterfly gardens, a stingray touch tank, a loop nature trail, and a 49-ft-high wildlife observation tower. On a clear day, you can see across Tampa Bay.
Location: 6990 Dickman Rd, Apollo Beach, FL 33572, USA
Open: November–mid-April: daily from 10 am to 5 pm
Phone: +1 813-228-4289
10
Hit Tampa's beaches
Plenty of choice in and around Tampa for a fun beach day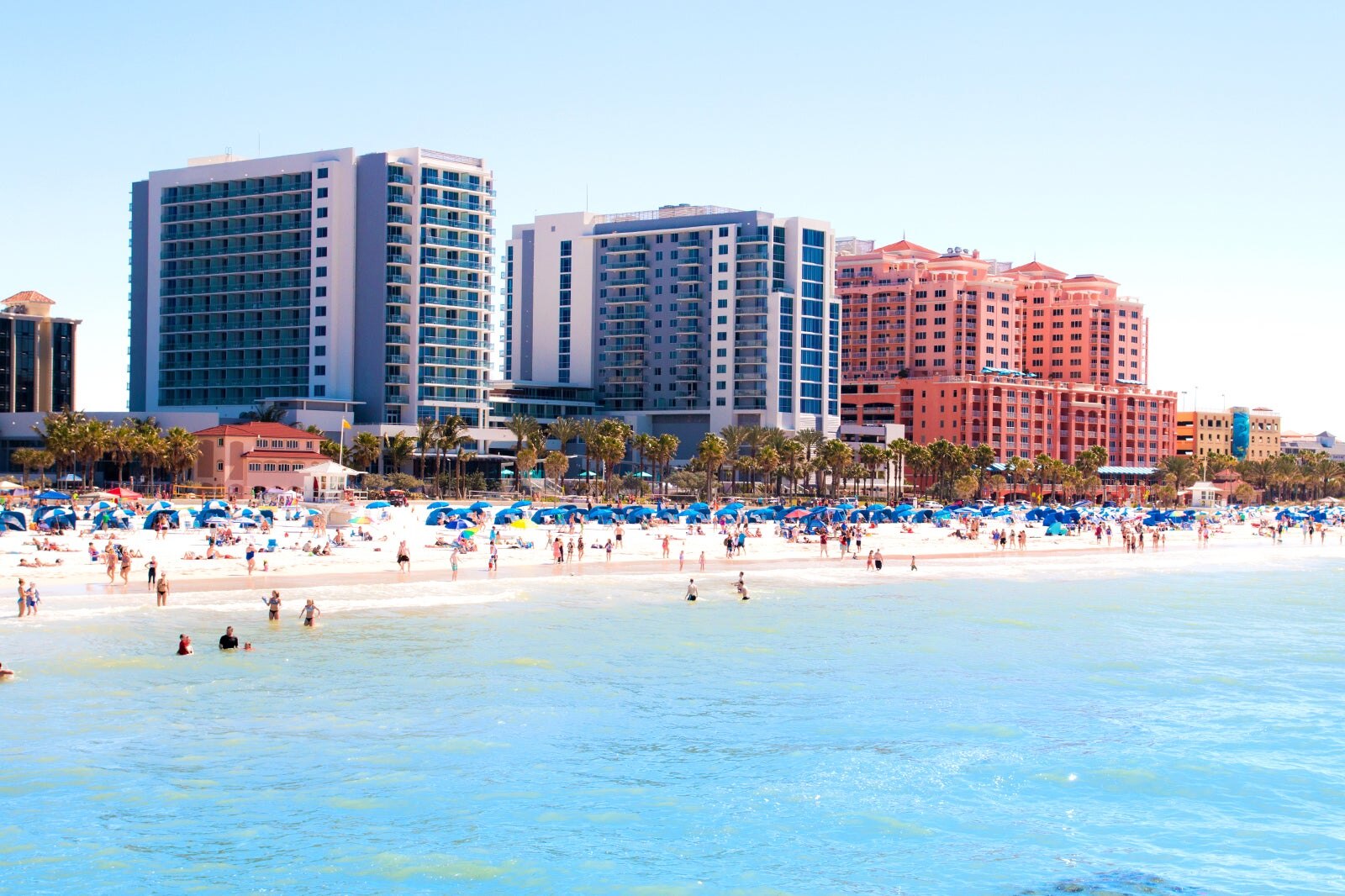 You haven't been to Tampa if you haven't spent the day on one of the city's powdery, white-sand beaches. With beautiful, clean sand, picnic areas and great sunset-watching spots, Ben T. Davis is arguably Tampa's best public beach closest to the downtown district. West across the bay, Clearwater Beach offers beachgoers miles of soft sand, calm water and a host of watersports to enjoy. At sunset, Pier 60 turns into a lively festival with craft stalls and street performances.
South of Clearwater, Sand Key Park is a lovely beach and park featuring a boardwalk, nature trail, and a playground for children. At certain times of the year, you can see sea turtles nesting on the beach.
Location: Tampa, FL 33602, USA
Back to top