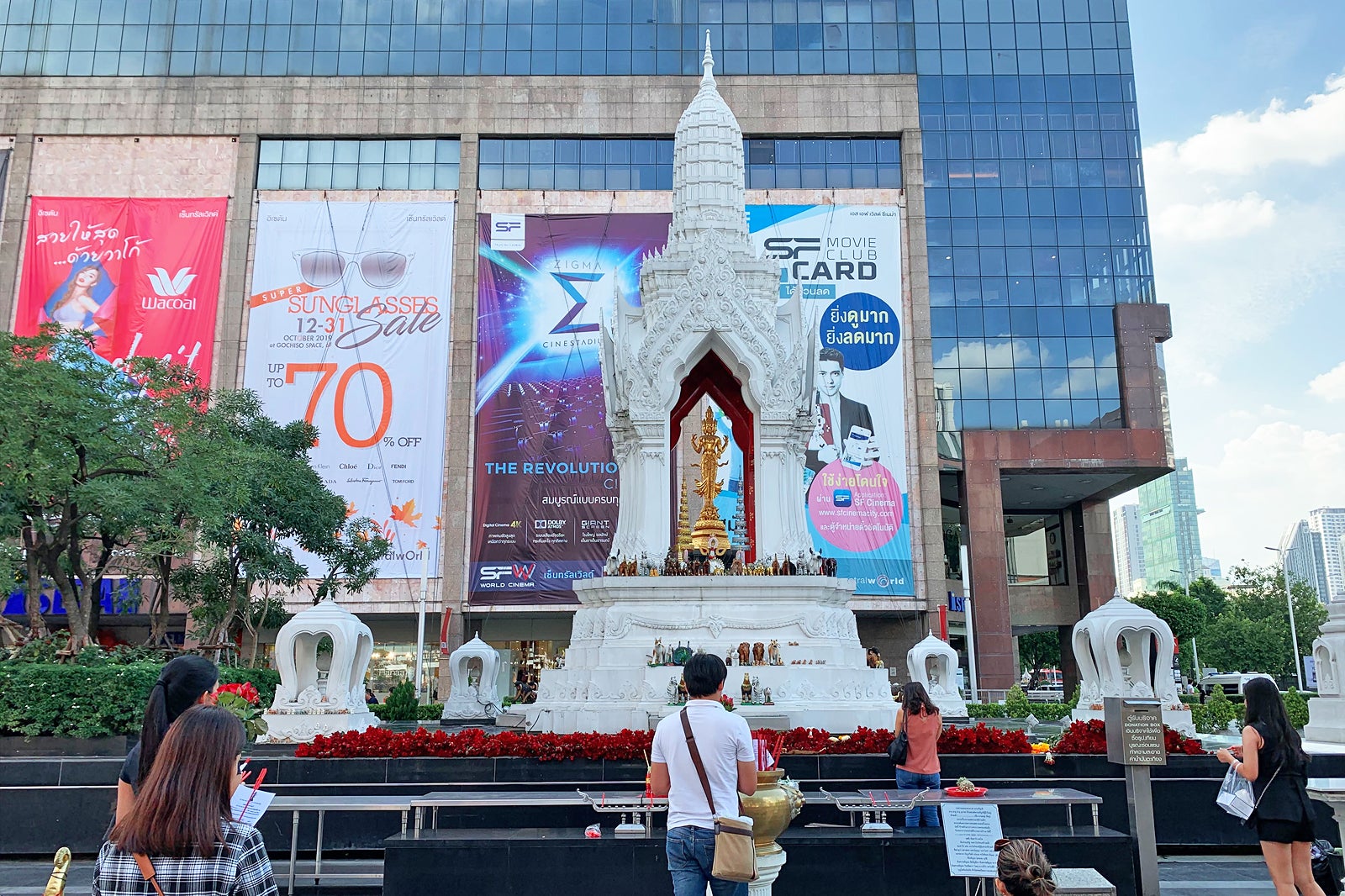 Trimurti Shrine in Bangkok is where lovelorn singles wearing red turn up every Thursday evening at 9.30pm. They pay their respects to Trimurti, the god of love, with offerings of red roses – all in the name of love, and in the hope that they'll meet their eternal sweethearts. The shrine is a landmark in front of CentralWorld in the Siam area of Bangkok.
In Hinduism, Trimurti represents the 3 aspects of God: Brahma (the Source/Creator), Vishnu (the Preserver) and Shiva (the Transformer or Destroyer). Many claim Trimurti is successful in matching foreign mates with Thai partners, and the shrine is so crowded on a Thursday night that you'll often have to wait your turn. The things we do for love…
Trimurti Shrine in Bangkok - one of the highlights of 8 Best Things to Do in Pratunam and 8 Best Things To Do in Chidlom (Read all about Bangkok here)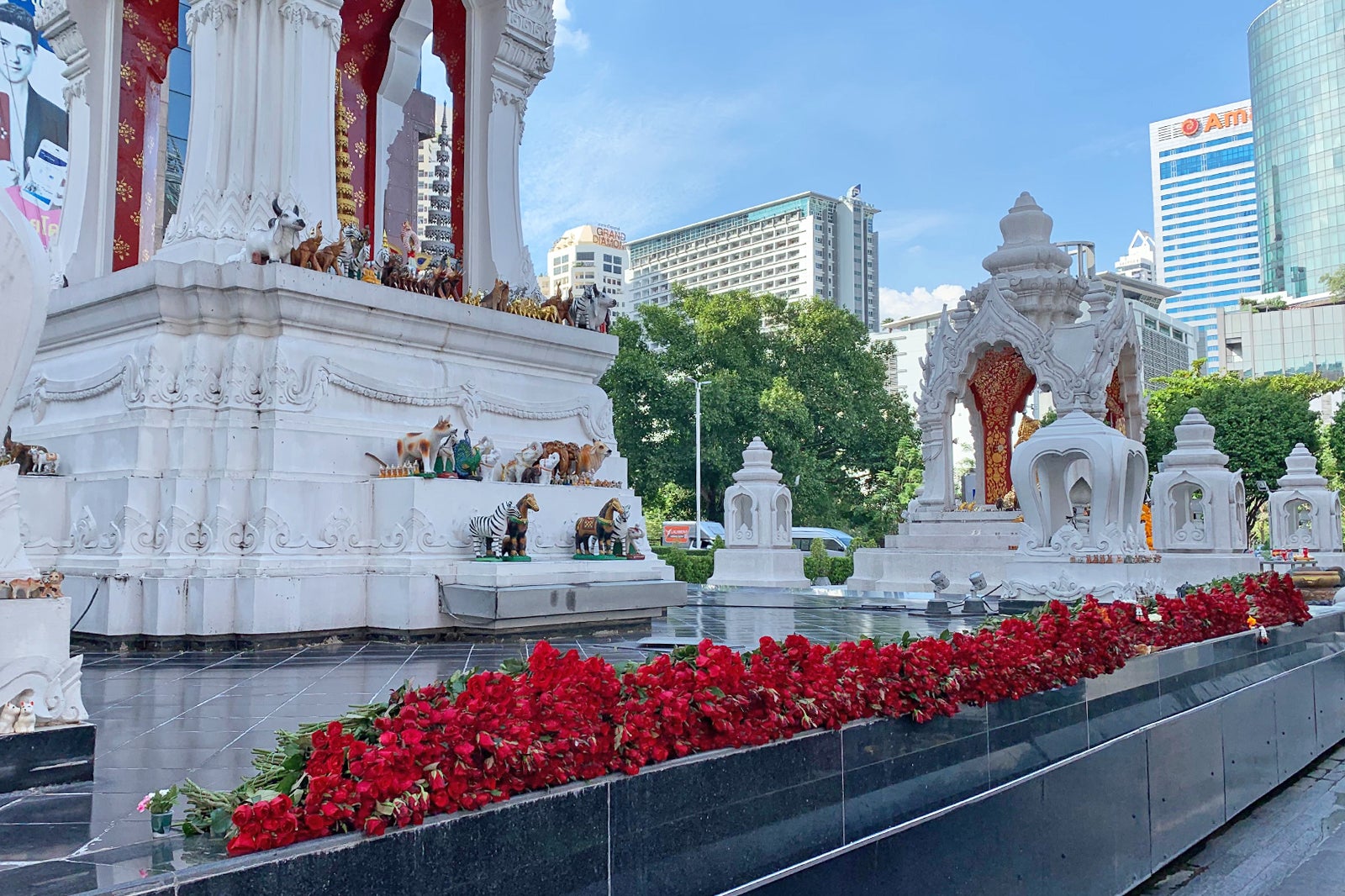 The deity is a gold statue of a human body with 2 heads and 4 arms. The heads are one on top of the other, and the lower head has 4 faces. Built in 1989, the Trimurti Shrine is on a raised platform, sheltered by a dome on 4 pillars with elaborately carved gables at the four sides.
There's an open area around the shrine with a ring of seats for worshippers to sit and reflect. Crafted in classical Indian sculpture with a Thai touch, the statue is a replica of the original from Ayutthaya.
Trimurti Shrine in Bangkok
Location: 999/9 Rama I Rd, Pathumwan, Bangkok 10330, Thailand
Back to top