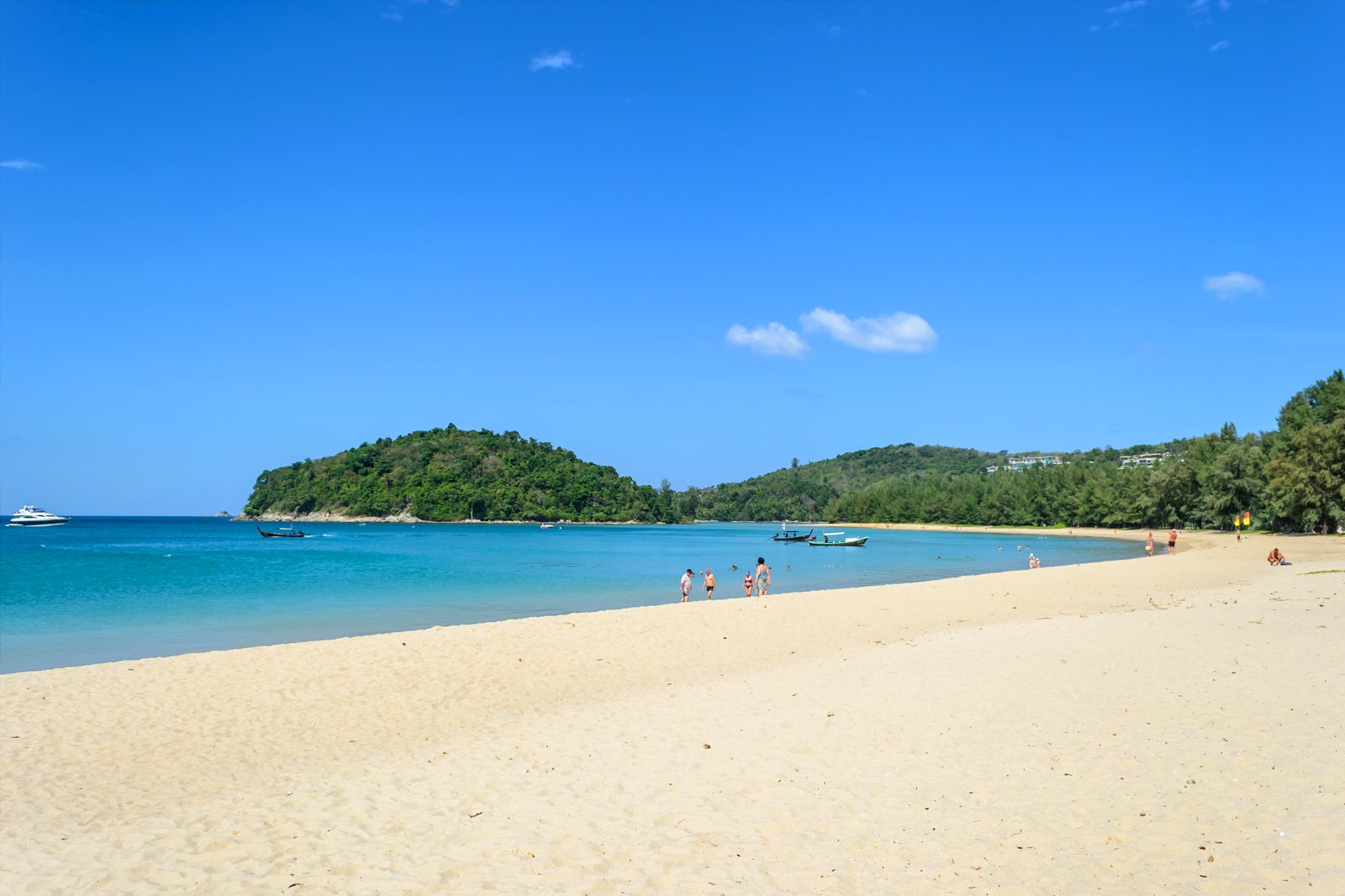 Layan Beach is the name of the northern end of Bangtao Beach on the west coast of Phuket. Unlike the majority of Phuket's west coast beaches, it's still a very tranquil area, where you can lie and relax under the shade of the tall pine trees bordering the beach.
Most people who visit this superb beach are Thais and expats and it all looks the same as it used to 20 years ago. The sea is pretty calm here because the beach is sheltered by Koh Kala – a small island located at its northern part.
Layan Beach - one of the highlights of 13 Best Things to Do in Bangtao Beach (Read all about Phuket Province here)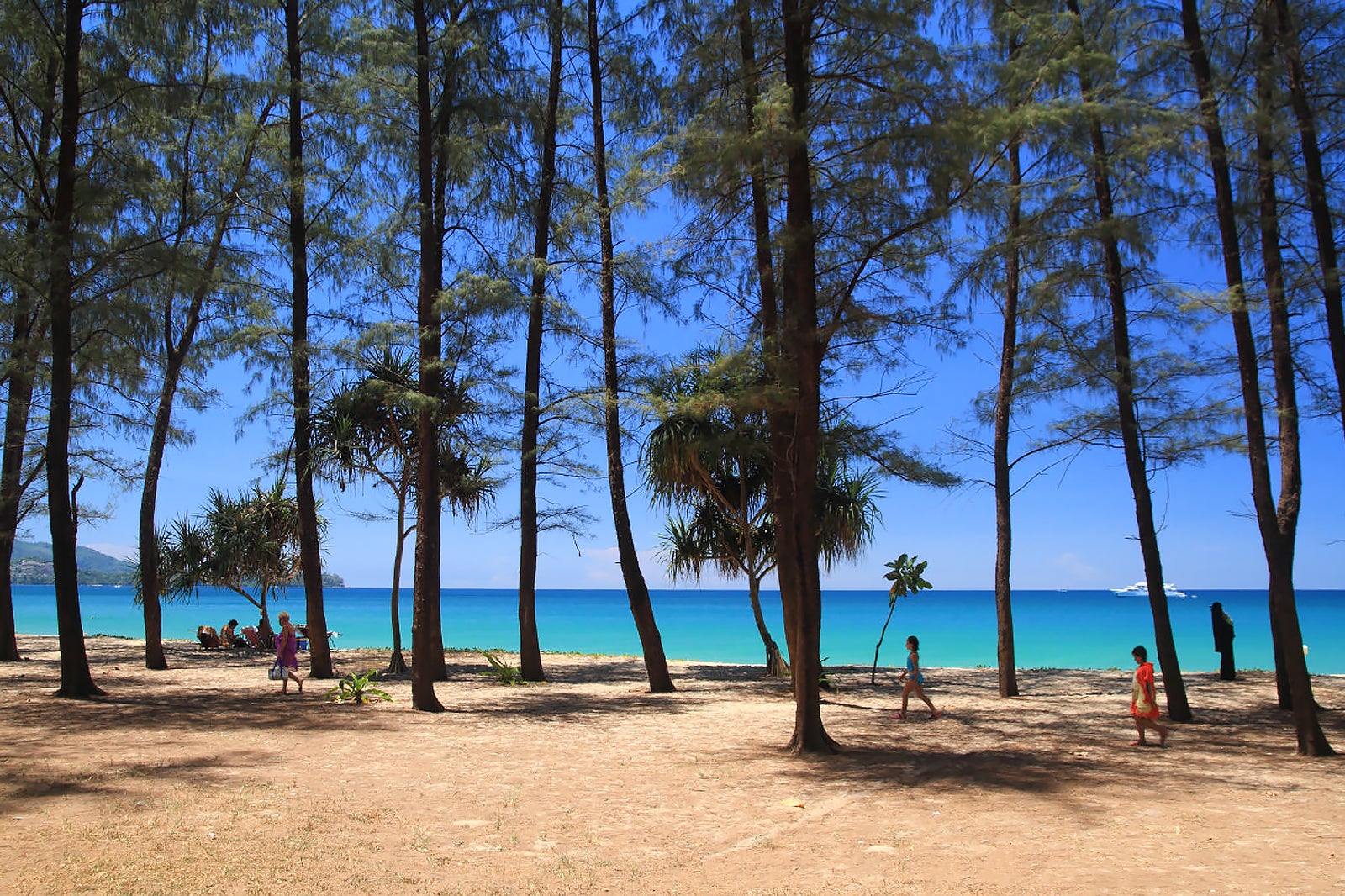 There's a restaurant and a few beach chairs at the beginning of the beach, as well as Dream Beach Club, which is one of Phuket's best clubs. The restaurant serves good and fair-priced Thai and western food and is a nice place to enjoy lunch or a sundowner. Behind the beach, you'll find a small pier with long-tail and fishing boats along a small river leading to a lagoon situated north of Koh Kala. Here, you can rent a sea kayak at the restaurant and go around Koh Kala and the lagoon.
The pier also has a Sea Rescue centre and a few small shops where you can find some Thai snacks, fruits and drinks. Beside the pier, on the road flanking the beach, there's a toilet/shower booth where you can clean up before driving back to your hotel.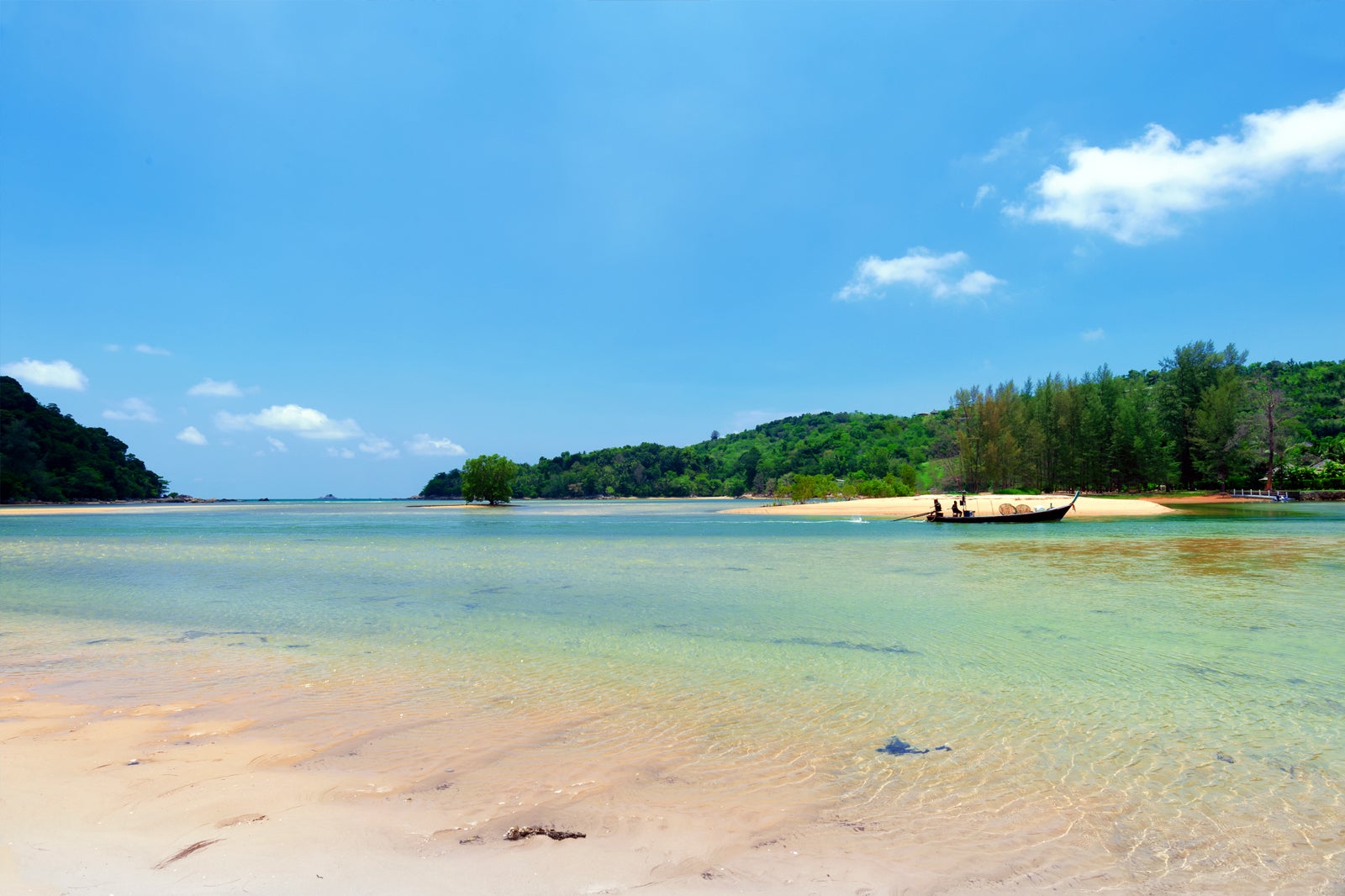 Far from the crowds, Layan Beach is a small, easily accessible Phuket paradise. Tree-fringed beaches such as Layan are very popular with local people as they offer cooling shelter from the sun. Koh Kala is easy to explore and will make you feel like a real Robinson Crusoe, plus it's only separated from the mainland by a few metres. The lagoon north of the beach is very beautiful and there's not much development yet in the area, other than a few villas and properties.
Layan Beach
Location: Cherngtalay, Thalang, Phuket 83110, Thailand
Back to top