1st Time in Samui: Where Should I Stay?
Where Should I Book My Hotel in Samui?
It can be daunting to plan your first trip to Koh Samui, with so much information to absorb before you can make an informed decision on where to stay. Get it right, and you'll find a beach that perfectly suits you, with everything you want right on your doorstep. Get it wrong, and it could spell disaster for your hard-earned holiday. Just imagine coming to Koh Samui for the nightlife and finding that the only thing alive at night around your hotel is the wildlife!
Each of the beaches and towns of Koh Samui offers something different, whether it's a hedonistic party atmosphere, peaceful isolation, plenty of activities, a traditional feel or just a big stretch of sand to relax on. This page is your gateway to all the detailed and up-to-date information you will need to narrow down your research to the area that's right for you.
1
Should I book my hotel in Chaweng?
How to decide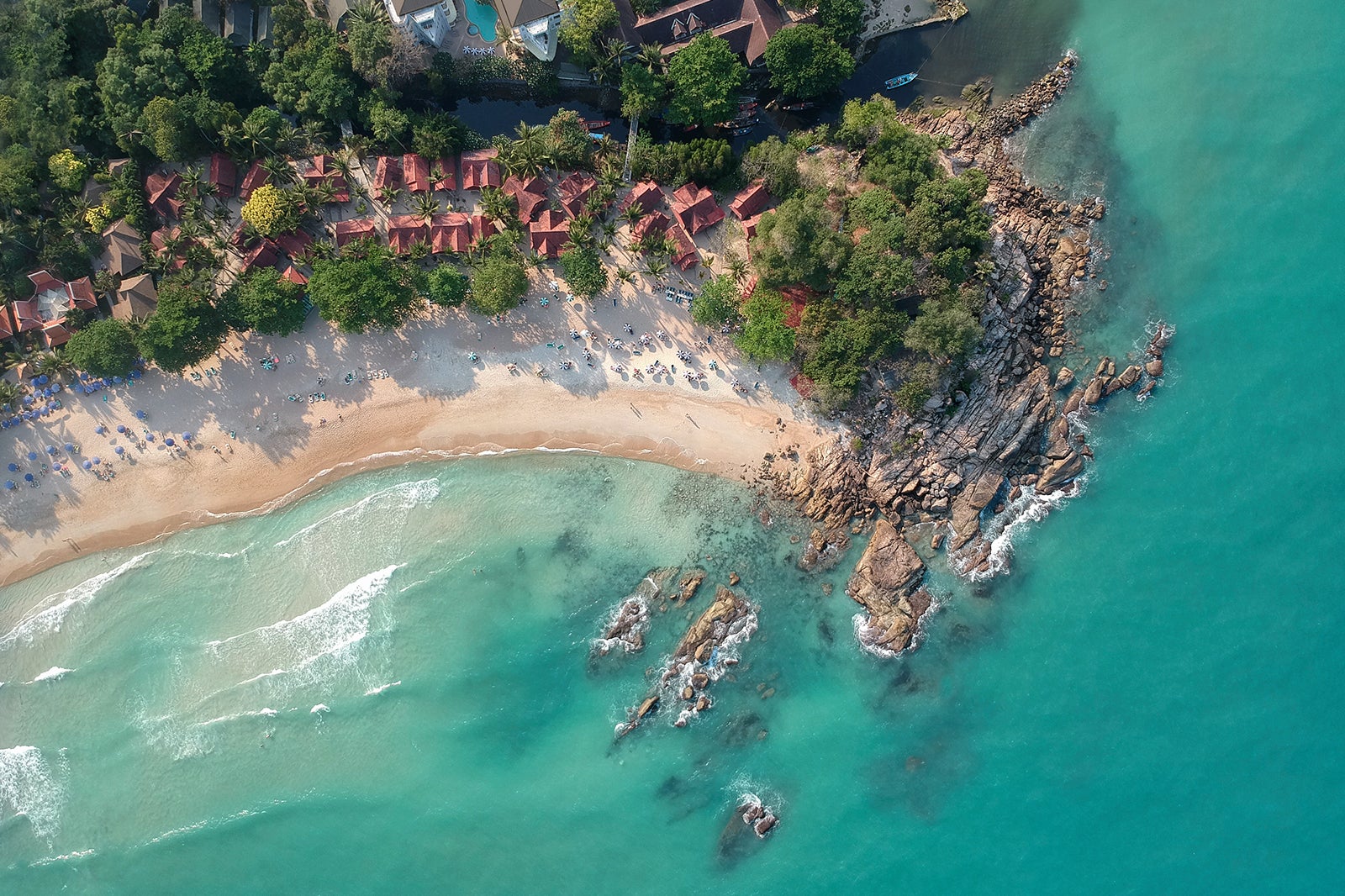 In the northeast corner of the island and close to the airport, Chaweng Beach is the biggest and most lively resort town on Koh Samui. Best known for its nightlife, it is the place to go to party, though it is also home to the island's biggest shopping complex and a fantastic range of hotels, activities, attractions and restaurants. The beach itself is most people's idea of paradise, with nodding palm trees surrounding the numerous resorts which are placed right by the sand while fine white sand leads into a beautifully clear sea.


Overview:
Beach: 8/10
Nightlife: 9/10
Things to Do: 7/10
Calmness: 3/10
Who is it for:
People who love to party
People who like a busy and lively beach
People who want everything in one place
Couples and young travellers
What's good:
Massive choice of nightlife, dining and shopping options
Wide range of hotel prices
Many hotels right on the beach
Convenient for the airport
What's not so good:
Gets crowded in the high season
The centre of town is noisy well into the early hour of the morning
2
Should I book my hotel in Lamai?
How to decide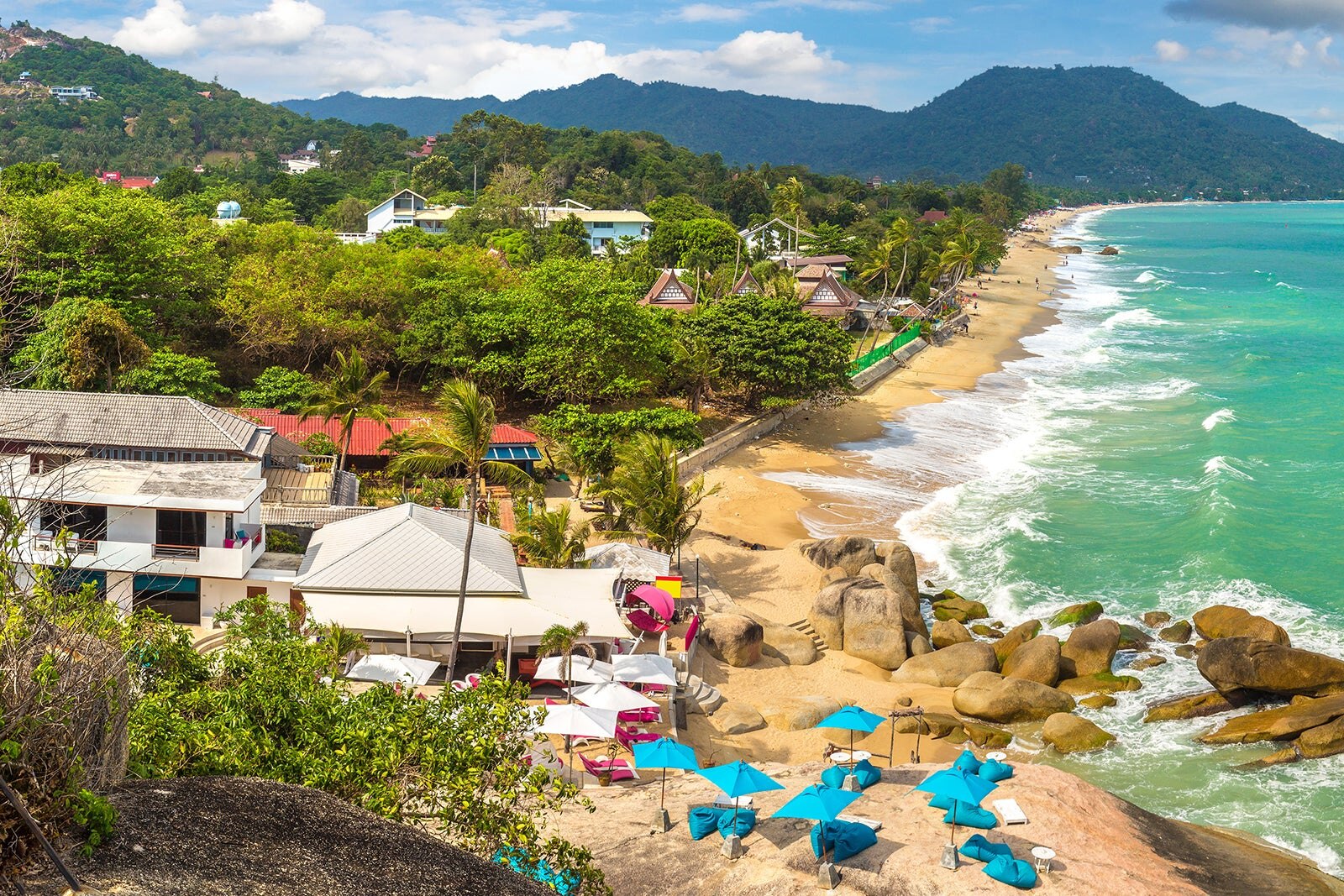 This eastern resort town, south of Chaweng Beach, has a similar sort of vibe to its northerly neighbour, but on a smaller scale. Like in Chaweng, its nightlife is still a major draw and there are plenty of great dining, entertainment and accommodation options. The older of Koh Samui's more popular destinations, it has a cheap and cheerful atmosphere and some truly unique attractions. While much of the island is evolving to target high-end, big-spending tourists – and this process is no less evident in Lamai Beach, with the appearance of some great spas – Lamai's age and popularity mean that there are many bargains still to be found.


Overview:
Beach: 8/10
Nightlife: 8/10
Things to Do: 8/10
Calmness: 6/10
Who is it for:
Budget-conscious holidaymakers
Families
People who like a good but not hectic nightlife
What's good:
Plenty of dining, shopping and nightlife entertainment options
Good range of hotel prices
What's not so good:
Crowded with day-trippers from 11 am to 3.30 pm
Not many traditional Thai touches
Access to the beach can be difficult if you do not stay in a beach hotel
Traffic is intense during rush hours
3
Should I book my hotel in Bophut?
How to decide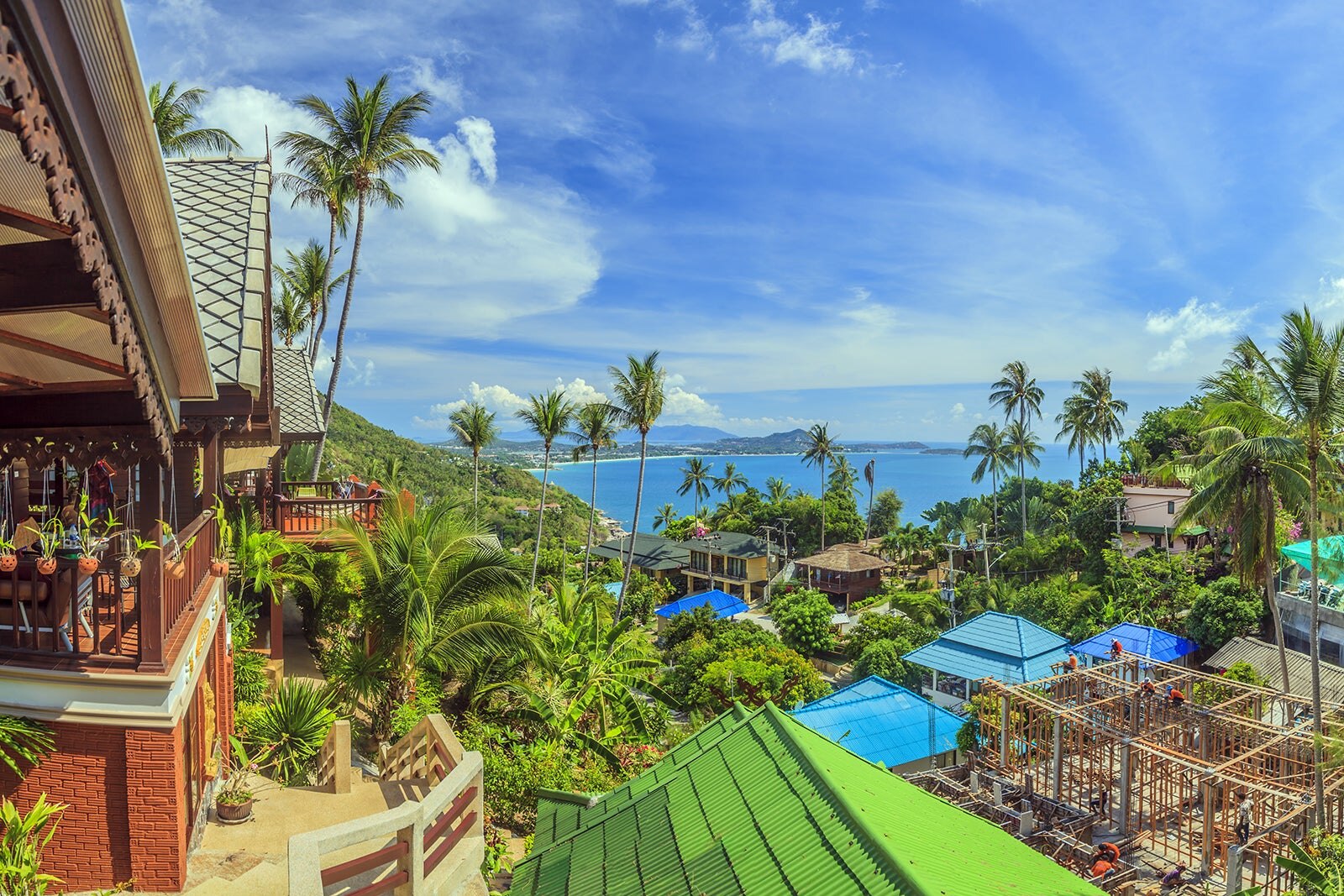 Bophut is an interesting meeting point between old and new. The Fisherman's Village of this north-coast resort destination proudly displays the heritage of Koh Samui. The old wooden Thai-Chinese shophouses are intermingled with modern conveniences. Several beautiful modern resorts are right on the stunning 2-km-long beach, together with boutique shops, chic and retro restaurants, and a small selection of fun activities and attractions. As a counterpoint to the hedonistic nightlife of Chaweng Beach, there has been a very successful effort to keep Bophut more traditional, making it a much more family-friendly destination.


Overview:
Beach: 6/10
Nightlife: 7/10
Things to Do: 7/10
Calmness: 6/10
Who is it for:
People who want a compromise between 'too busy' and 'too quiet'
People looking for a village community feel
Families
Wealthy travellers looking for a sophisticated destination
What's good:
Good choice of nightlife, dining and shopping options
Wide range of hotel prices
Plenty of dining choices overlooking the beach
What's not so good:
Pretty quiet at night
The water can be quite murky, particularly around December
4
Should I book my hotel in Maenam?
How to decide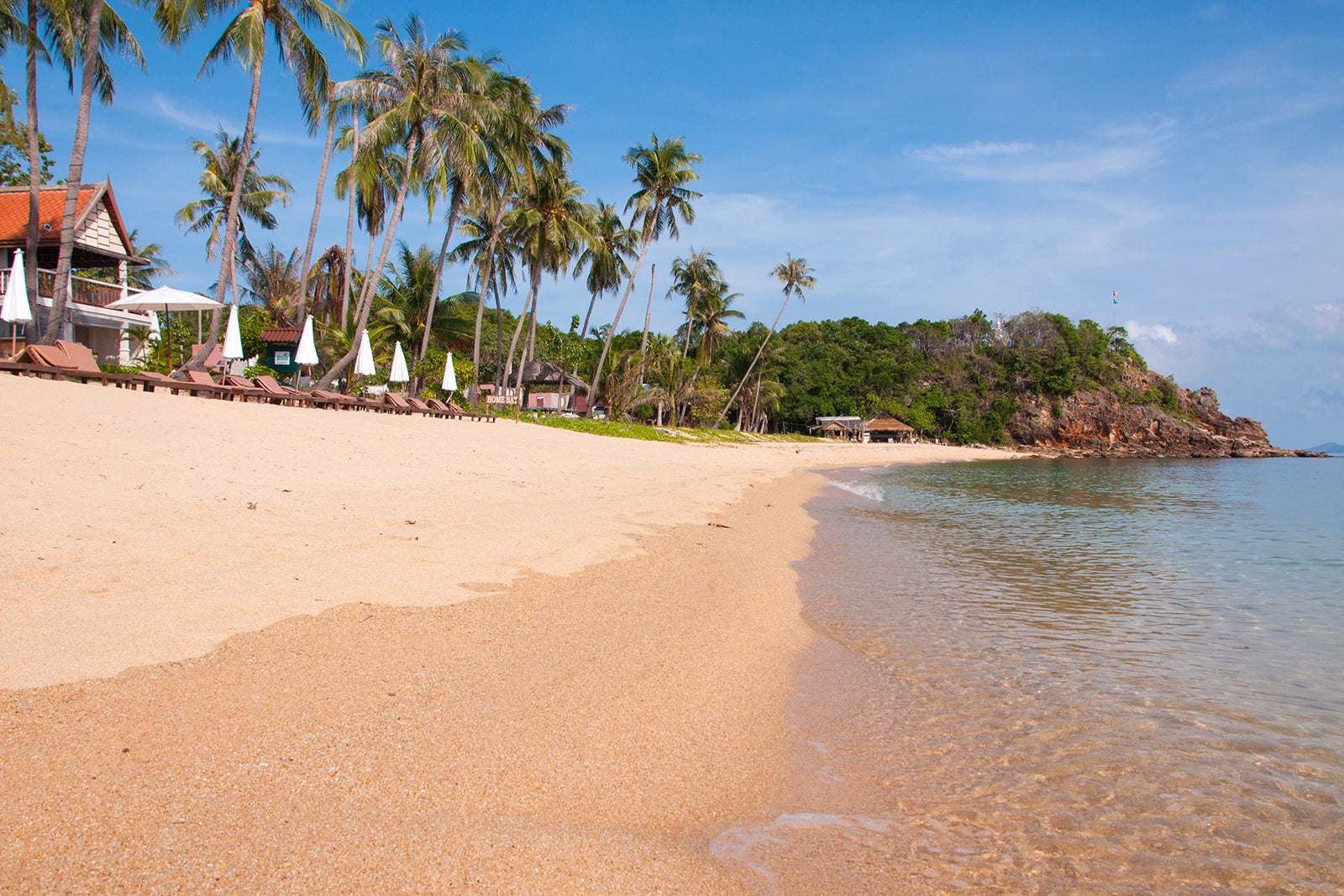 Looking out towards Koh Phangan, Maenam Beach is popular with backpackers and offers everything that you would expect of such a title – budget shopping, fun activities and its fair share of rough-and-ready restaurants, along with a good selection of low-cost accommodation right on the beach. However, the other end of the spectrum is also very well catered for, with high-quality and very private 5-star resorts, fine dining options and a quiet, sophisticated nightlife. Either way, Maenam Beach is a great place to go to relax and take it easy on a pleasant beach.


Overview:
Beach: 6/10
Nightlife: 3/10
Things to Do: 6/10
Calmness: 9/10
Who is it for:
Couples
People who want to get away from it all
Beach lovers
People who like staying in very exclusive resorts
What's good:
A choice of budget and high-end hotels
A modest selection of fun activities (kite-surfing, football-golfing, and more)
What's not so good:
The water is not typically clear and there is a moderate drift
Very quiet after dark
5
Should I book my hotel in Big Buddha?
How to decide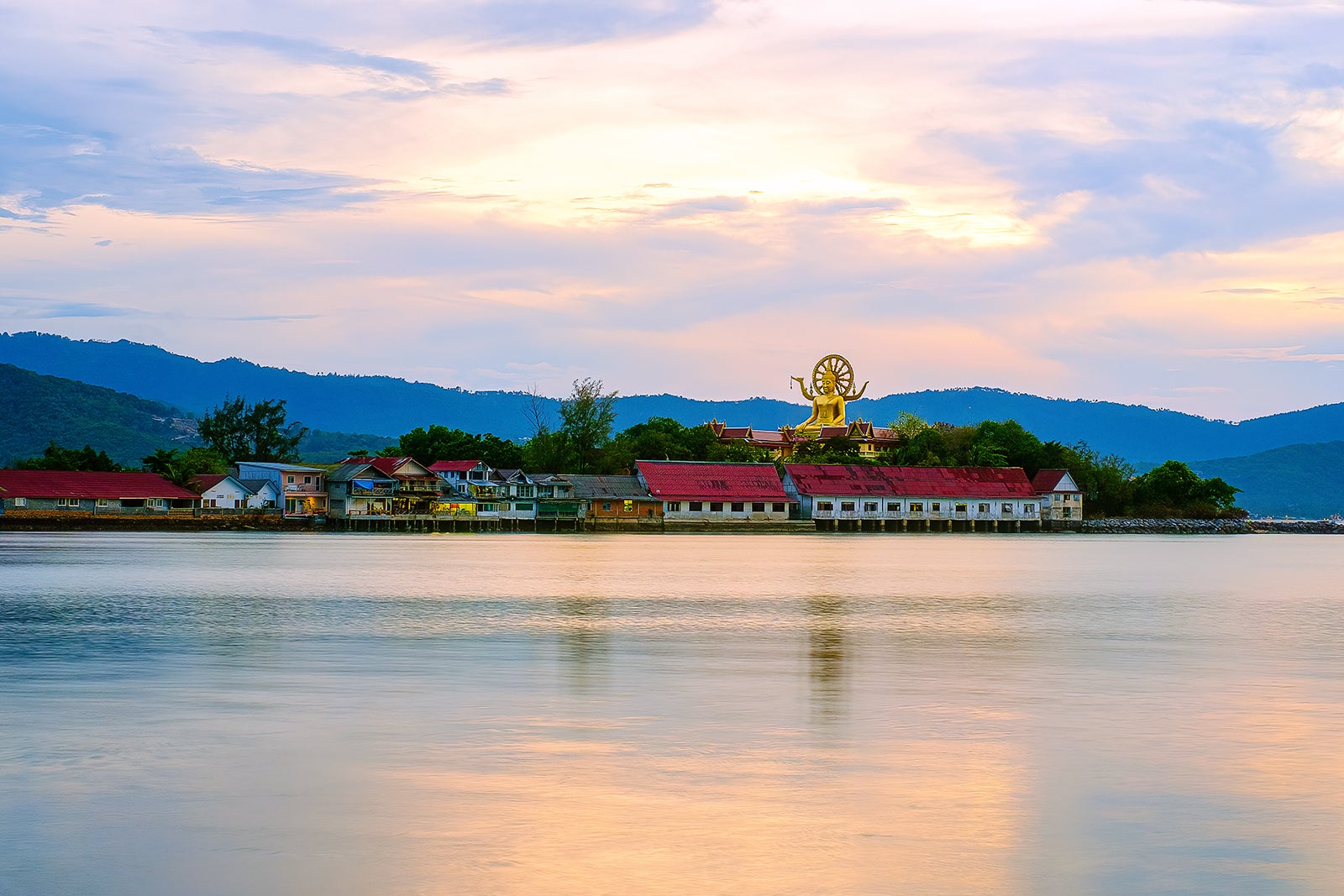 This north-eastern beach has only recently gained popularity, with most of the clientele being budget travellers and backpackers. It is conveniently situated, being close both to the Koh Samui Airport and the ferry to Had Rin on Koh Phangan. It is also home to several cultural attractions, including the titular Big Buddha. Accommodation options are mostly in the budget to mid-range categories, which increasingly attract families and tour groups. It is a popular destination with people who want the option of enjoying the nightlife of Chaweng Beach or the unique shopping options of Fisherman's Village, but want to stay somewhere quiet and relaxing.


Overview:
Beach: 6/10
Nightlife: 5/10
Things to Do: 7/10
Calmness: 5/10
Who is it for:
Backpackers
Families
People who like a good but not hectic nightlife
People who want a compromise between 'too busy' and 'too quiet'
Budget-conscious travellers
What's good:
The beach is very clean and the water is amongst the clearest in Samui
The nightlife is modest, but mostly wholesome and family-friendly
Convenient for the airport and for the ferry to Koh Phangan
What's not so good:
Some parts of the beach are not good for swimming due to rocks and corals
Traffic is intense at rush hour
Back to top