EasyKart is one of the largest indoor go-karting tracks in Bangkok. It's located on Royal City Avenue (RCA), a street that is more famous for its clubs and pubs than its daytime activities. Go-karting at this venue is an exciting and inclusive experience, with a range of karts catering to different age groups. All races last around 8 minutes, which feels a lot longer when your concentration levels are set to maximum.
EasyKart at RCA Plaza Bangkok - one of the highlights of 7 Things to Do in Bangkok When it Rains and 9 Extreme Sports in Bangkok (Read all about Bangkok here)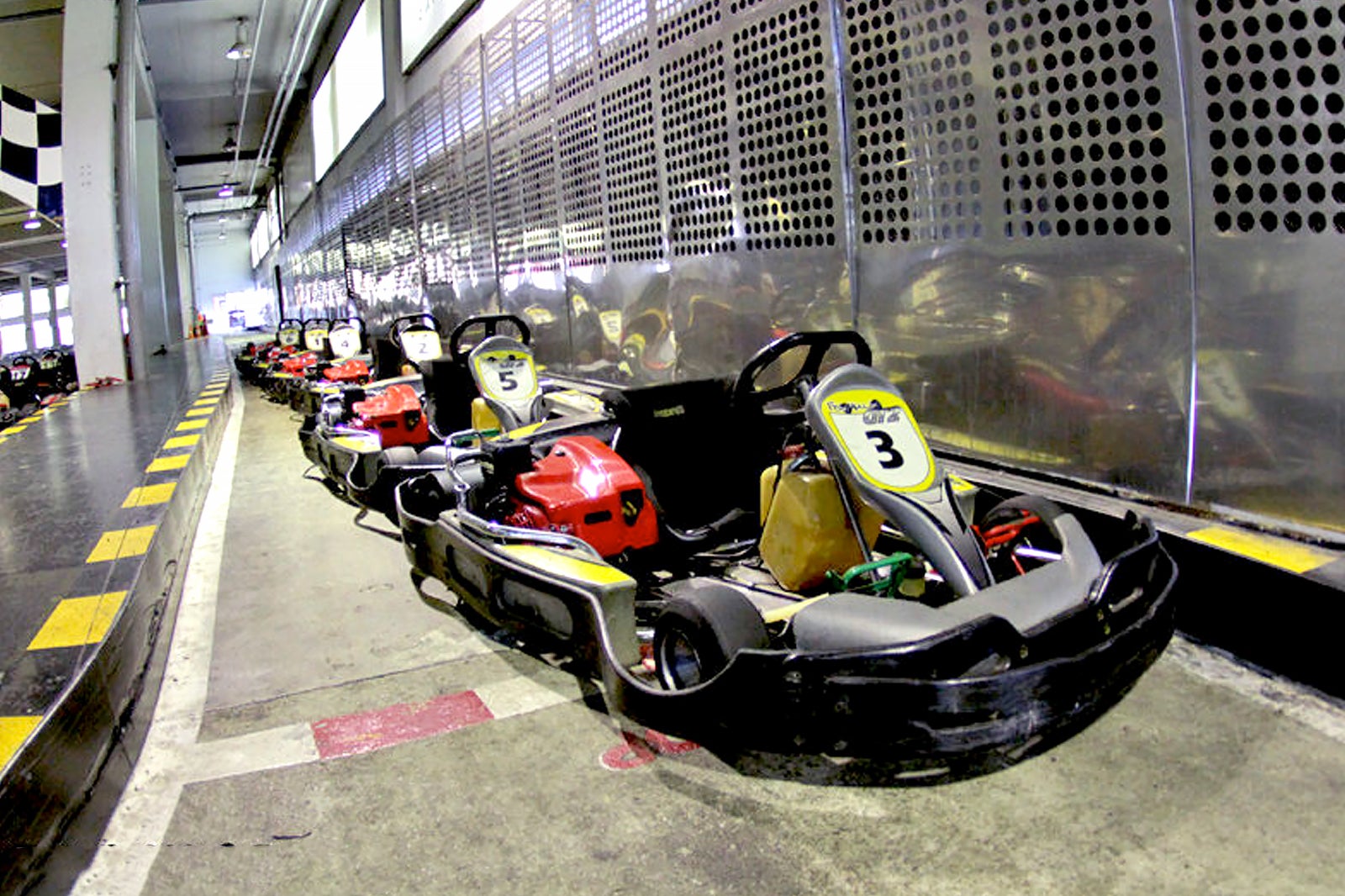 EasyKart at RCA Plaza Bangkok highlights
There are 3 different go-karts available, starting from a junior kart with a 100cc engine for children aged 7 and over. The 2 larger engine sizes are 160cc and 270cc. Which one you choose depends on your experience and confidence as the 270cc has a top speed of 60 km/h which is too beastly an engine for inexperienced or unwitting drivers.
Safety gear including a full-face helmet and racing overalls are mandatory and included in the price. EasyKart at RCA Plaza Bangkok also offers multi-race tickets that are valid for 3 months.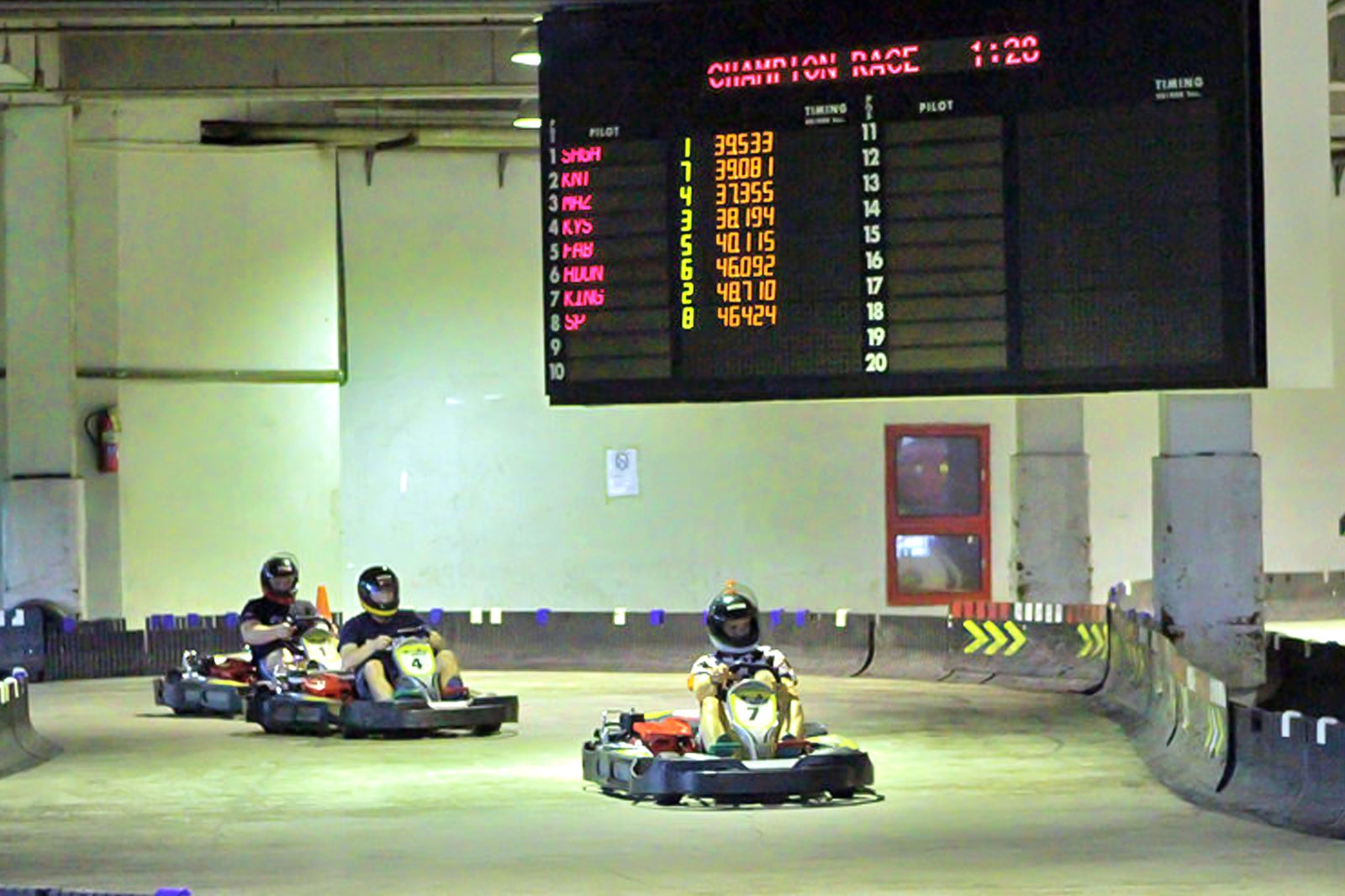 Good to know about EasyKart at RCA Plaza Bangkok
The track is fairly technical with several sharp corners and a wide track to get drivers thinking about what line to take, as well as a long straight which tests the mettle of any Michael Schumacher wannabes. On weekends, the track is fairly busy and it's a lot of fun racing with other people. If you're visiting on a weekday, you might have the track to yourself so you can really focus on clocking the best time.
The go-karts have 2 pedals – go and stop – so there's no need to worry about changing gear which makes it easy even for novices. Owing to the smoothness of the track and kart tires, it's easy to spin the kart around tight corners. It will do your lap time no favours, but it's a lot of fun.
Go-karting is a friendly and fun activity, but for those with a competitive spirit, the setup at the EasyKart Bangkok is designed to create a professional environment. Lap times are recorded electronically and displayed on an overhead screen, a print out of your lap times is also given to racers afterwards, and there's a viewing deck above the long straight for cheering on your friends or family.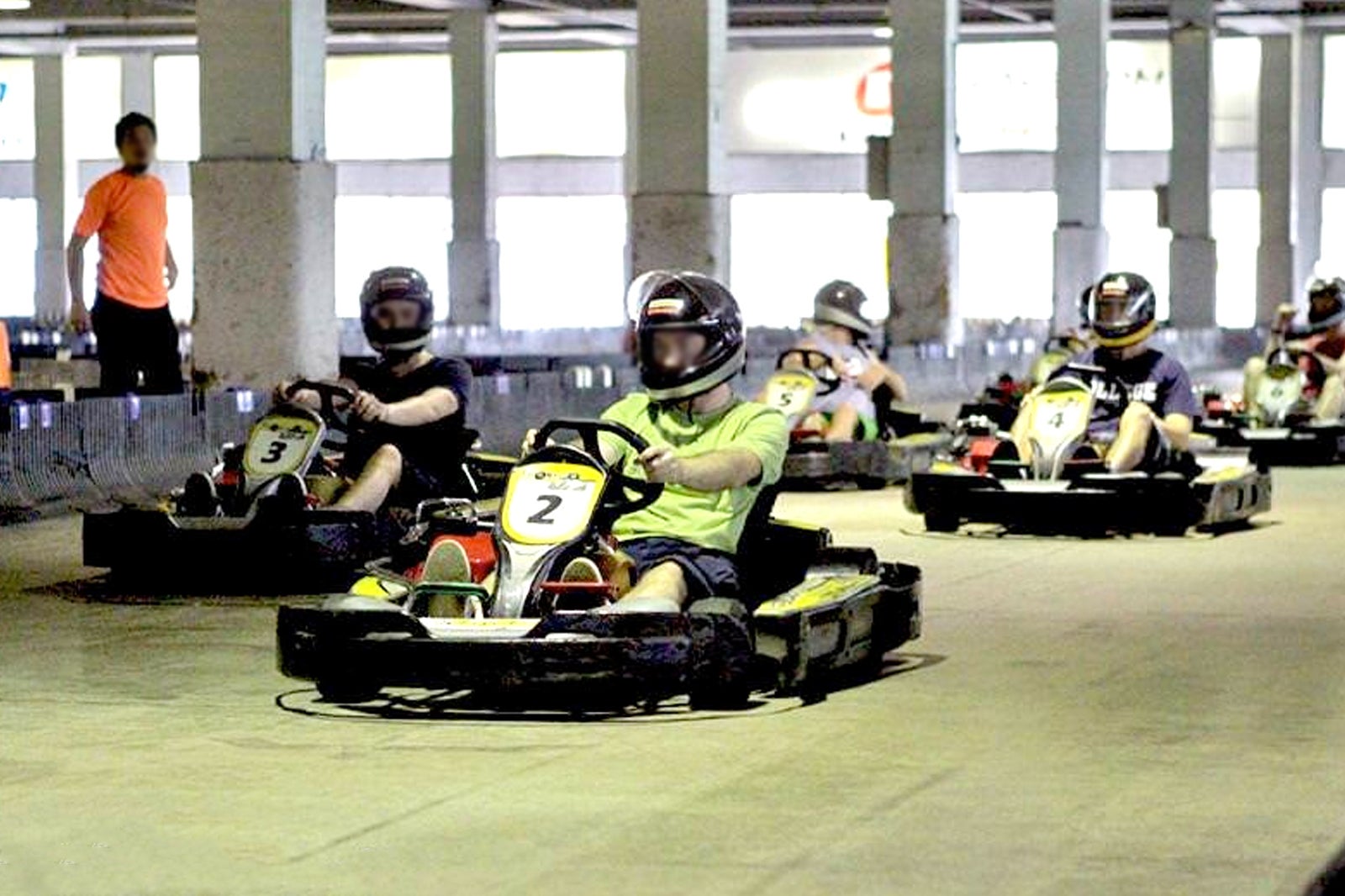 Zipping around the track with the roof overhead, overtaking your friend on an outside line is a thrilling activity that kids and grown-ups can enjoy, and Easy Kart is the largest go-karting organisation in Thailand. Their Pattaya location offers the more attractive option of driving in the open air, but the Bangkok track is undercover making it the perfect activity whatever the weather and it's also a more intense experience, with tighter turns and more opportunities for drifting. Other facilities include a chill-out area with sofas, a pool table and drinks available next to the reception area.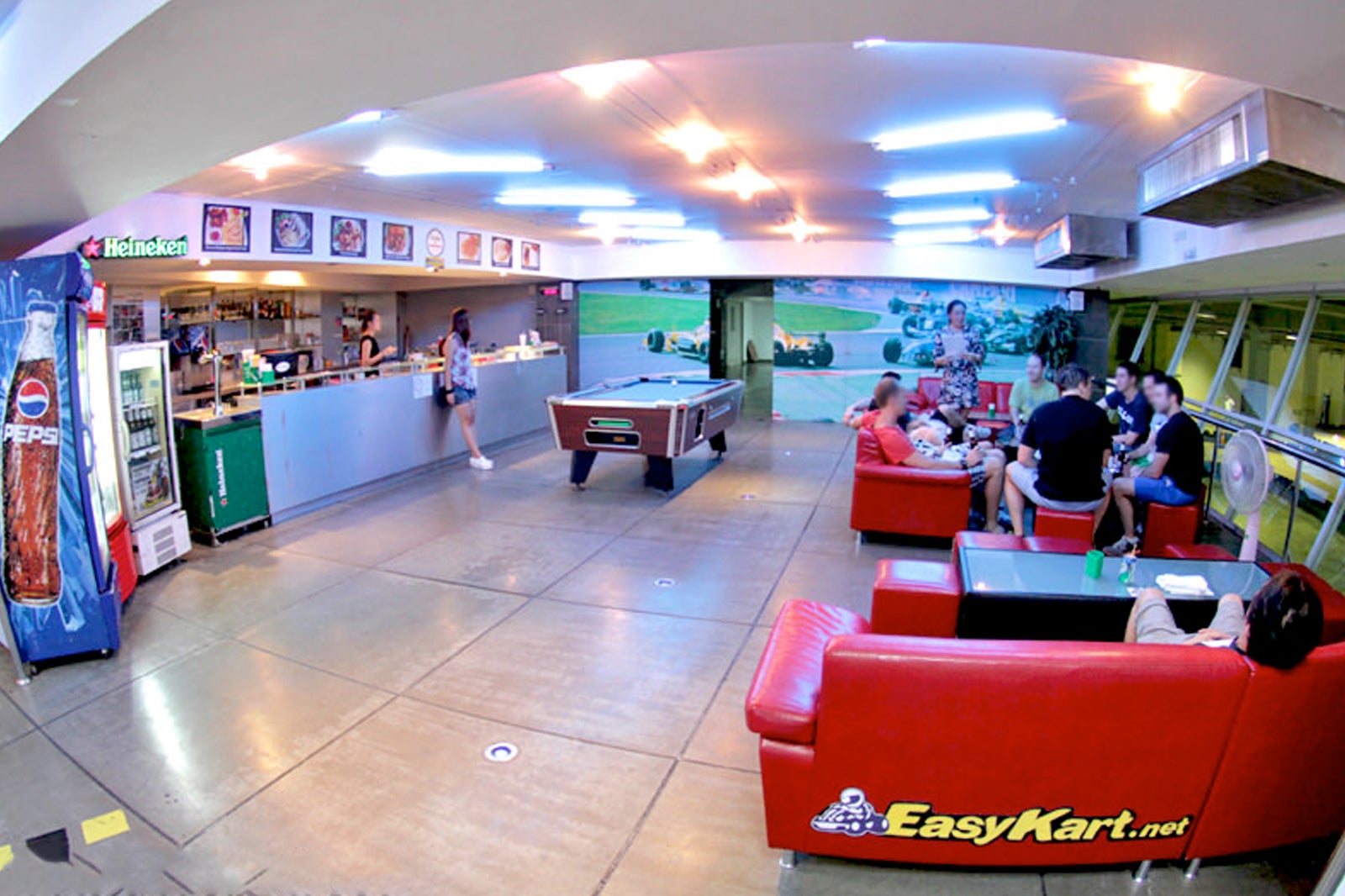 EasyKart at RCA Plaza Bangkok
Location: 31/11 RCA Plaza, 2nd Floor, Rama 9 Road, Bangkapi, Huaykwang, Bangkok 10320, Thailand
Open: Daily from 1pm to midnight
Phone: +66 (0)2 203 1205 ext. 24
Back to top