10 Best Things to Do in Gyeongju
Looking for Some Great Places to Visit in Gyeongju?
The entire ancient Shilla-era city of Gyeongju is a living museum. Being one of the world's top ten UNESCO World Heritage Sites, Gyeongju will amaze you with familiar ruins and artefacts, as well as plenty of colourful hidden gems. These days, Gyeongju is particularly popular with young travellers looking for memorable photo spots full of tradition. Picturesque millennia-old ruins and gorgeous landscapes can be found everywhere you turn. Plus, night-time views of this ancient city will leave you with some unforgettable memories. If you happen to be travelling here in April, get ready for some spectacular blooming cherry blossoms that bring the city alive.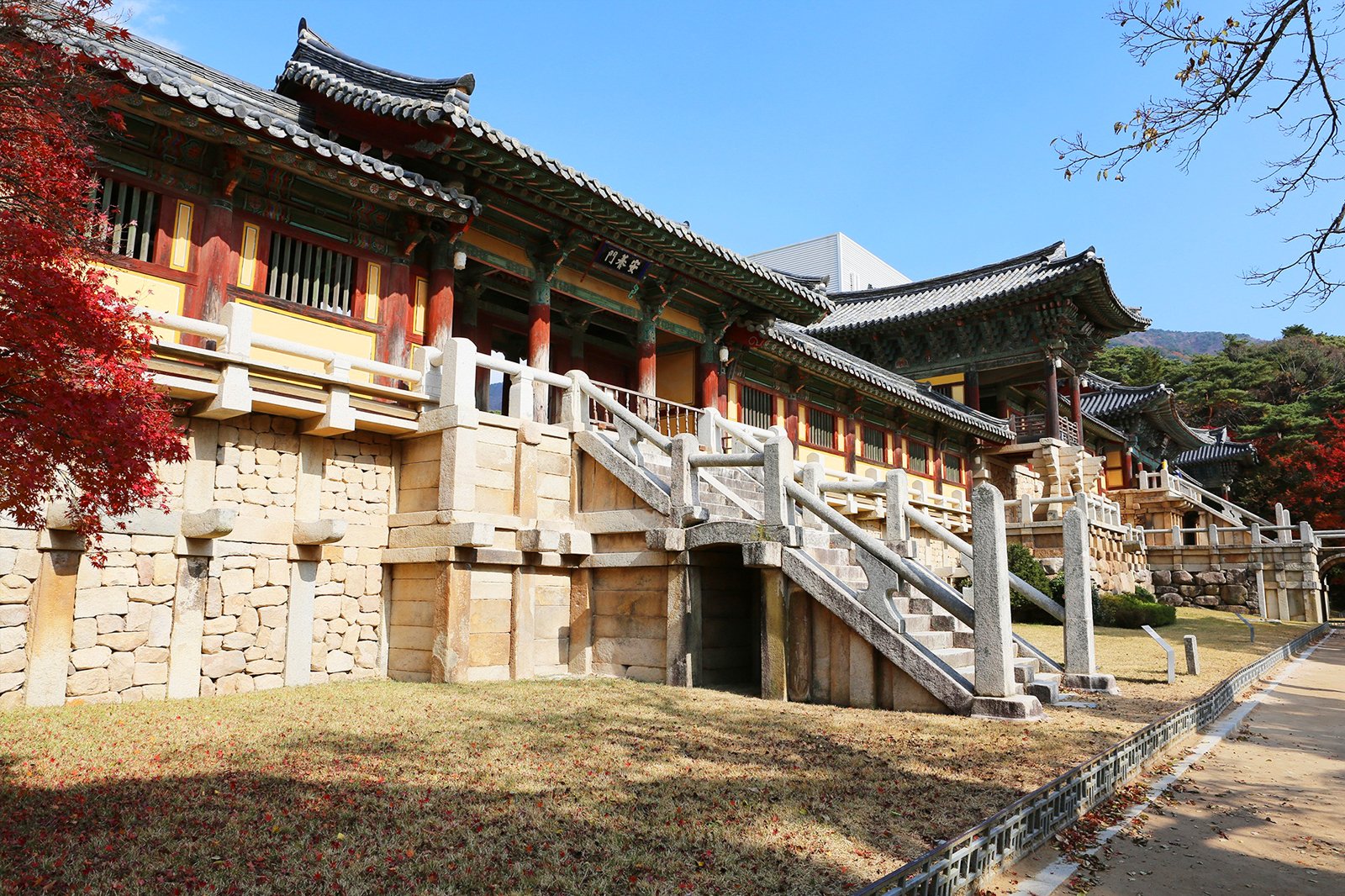 Couples
History
Single
Group
Bulguksa, or Bulguk Temple, is located on the west side of Mt. Toham and was built during the Shilla period. This beautiful temple is a symbol of Gyeongju, which was registered as a UNESCO World Heritage Site in 1995. The temple grounds are home to seven national treasures, including the three-story stone pagoda Seokgatap as well as Dabotap. It's no wonder the temple is highly valued as a cultural property. Guided tours full of great information are available at different times of the day, so it's worth checking out if travelling with children. The famous Seokguram is in the vicinity, so be sure to plan your visit to see them together.
Location: 385 Bulguk-ro, Gyeongju, Gyeongsangbuk-do, South Korea
Open: Daily from 7 am to 6 pm, until 5.30 pm in winter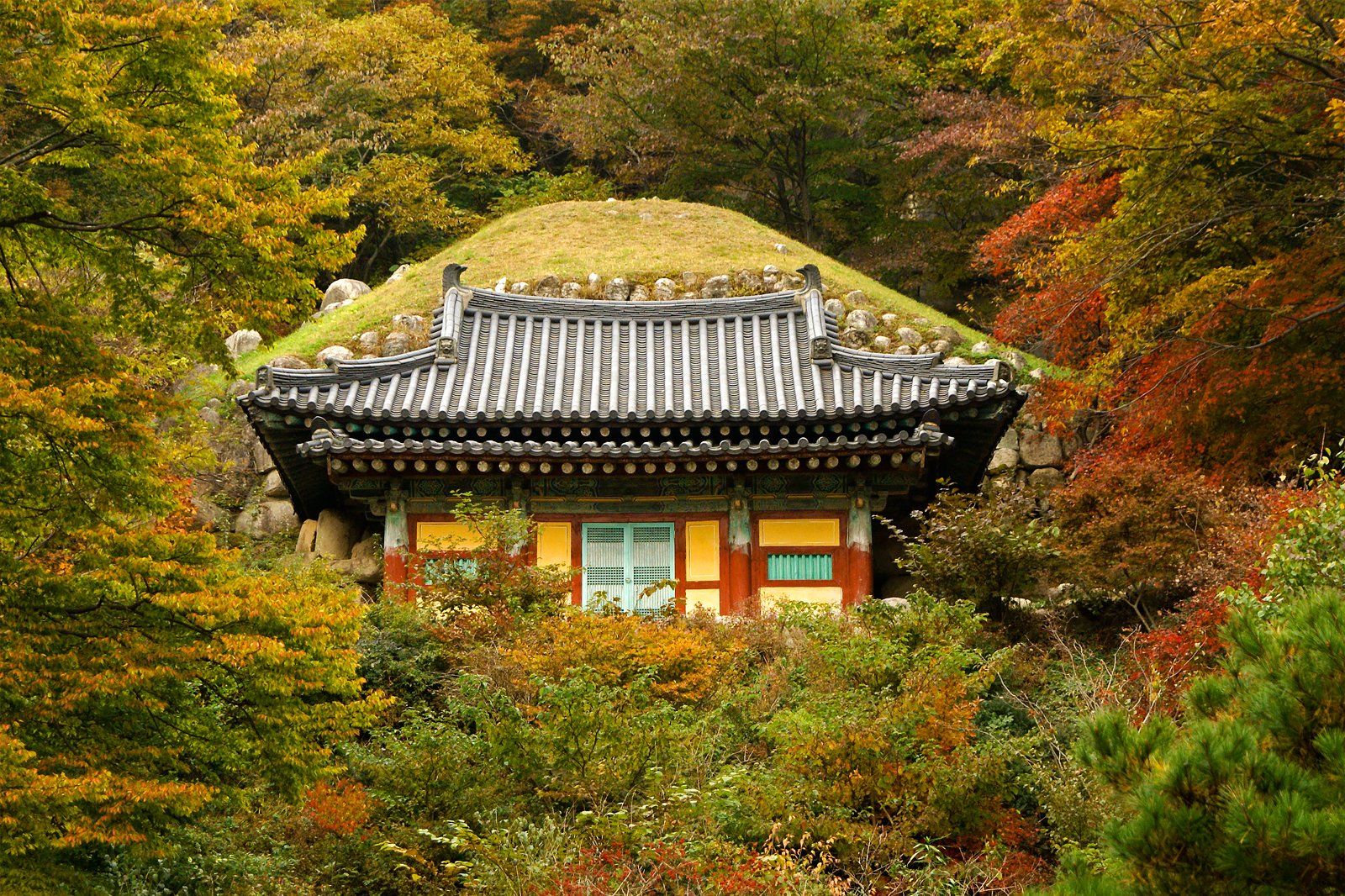 Couples
History
Single
Group
Seokguram Grotto is a hermitage attached to Bulguksa and located on the east side of Mt. Toham. It was registered as a UNESCO World Heritage Site in 1995 along with Bulguksa. The structure is famous for having been built based on science and philosophy. A white granite Buddha statue overlooking the East Sea can be found in the centre of the grotto. Seokguram is also a famous spot for viewing the sunrise and it is sought out by many people hoping to catch the first sunrise of the year on New Year's Day. Bulguksa and Seokguram are generally seen together, so plan your visit accordingly.
Location: 873-243 Bulguk-ro, Gyeongju, Gyeongsangbuk-do, South Korea
Open: Spring/autumn (February–March/October) Daily from 7 am to 5.30 pm. Summer (March–September): Daily from 6.30 am to 6 pm. Winter (October–January): Daily from 7 am to 5 pm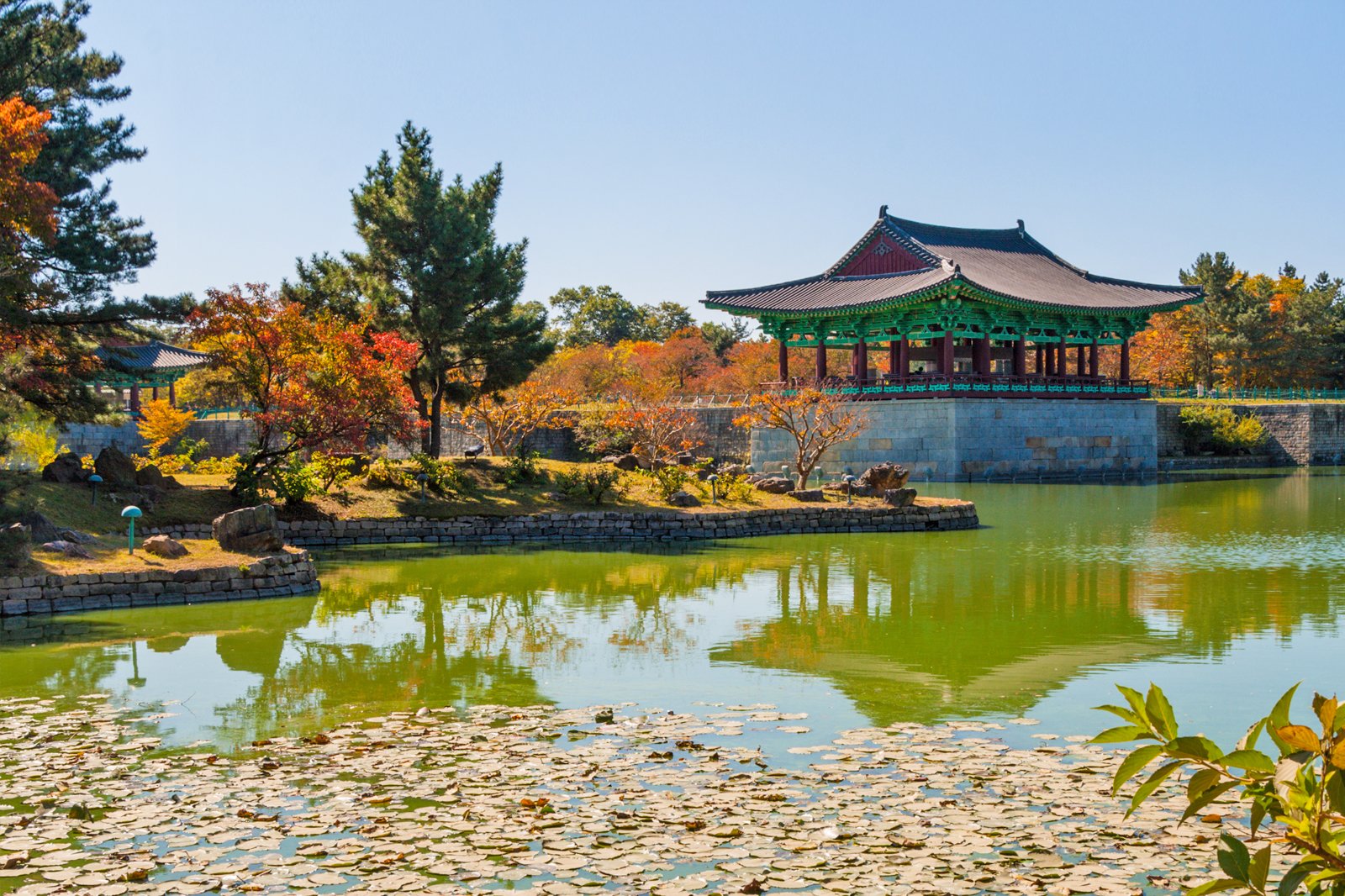 Couples
History
Single
Group
Donggung Palace and Wolji Pond are popular spots for night-time views of Gyeongju. As a detached palace for Shilla-era royals, Donggung was used as a residence for princes and was where banquets were held for special occasions or guests. Formerly known as Anapji, the name Wolji means 'a pond where the moonlight shines.' It's calm and beautiful during the day, but night-time viewing is absolutely fantastic. In summer, the lotus flowers in the nearby Lotus Park are a must-see. A night city tour that travels to a few select spots such as Donggung, Wolji, Cheomseongdae and Wolseong Bridge is available, so be sure to check it out.
Location: 102 Wonhwa-ro, Gyeongju, Gyeongsangbuk-do, South Korea
Open: Daily from 9 am to 10 pm
4
Daereungwon Tomb Complex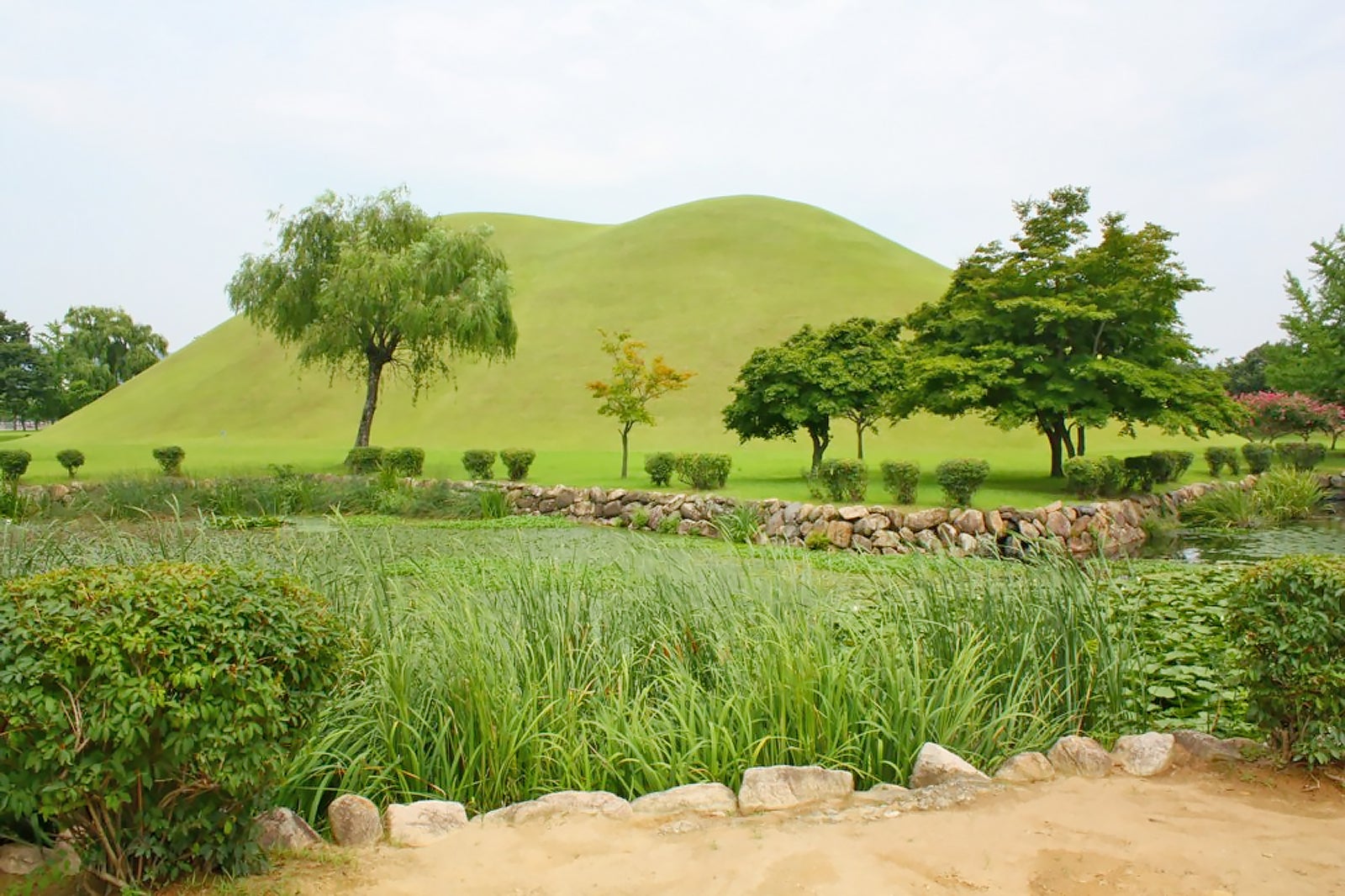 Couples
History
Photo
Single
Group
Daereungwon Tomb Complex is a cluster of royal tombs from the Shilla period. It's home to 23 tombs of kings, queens and nobles. The mystical appearance of Shilla-era tombs and green grass on softly curved hills will have you captivated. The Great Tomb of Hwangnam, Royal Tomb of King Michu and Cheonmachong, where the interior can be seen, are worth the trip. Excavated artefacts are also on display at Cheonmachong, so it should be a great place to visit with children. Plus, there are lots of many wonderful photo spots throughout Daereungwon. You can take a leisurely stroll through the complex and capture the beauty of Gyeongju.
Location: 31-1 Hwangnam-dong, Gyeongju, Gyeongsangbuk-do, South Korea
Open: Daily from 9 am to 10 pm
photo by J. Patrick Fischer (CC BY-SA 3.0) modified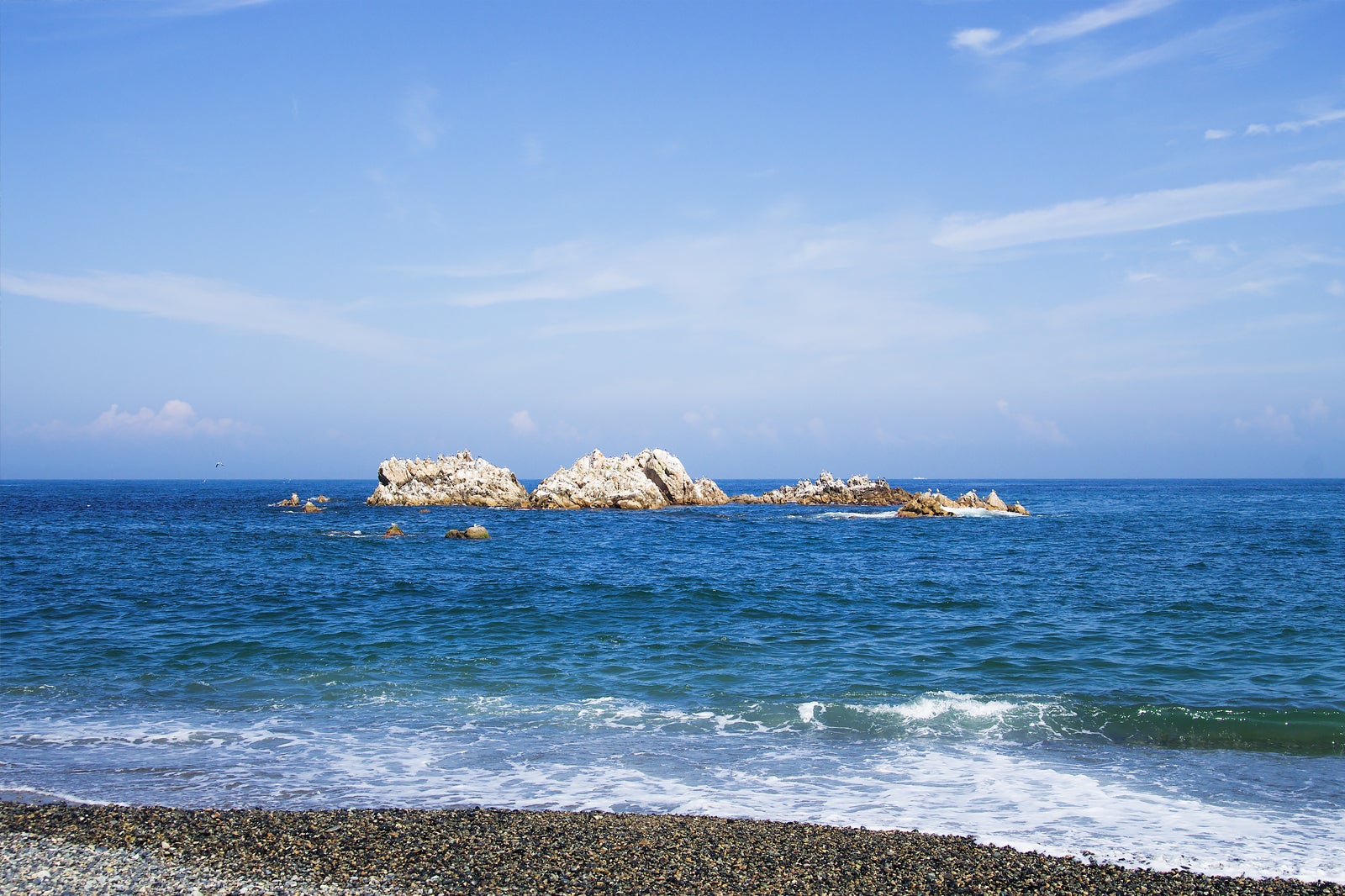 Tomb of Munmu of Shilla is an underwater tomb for King Munmu, the 30th king of Shilla, located off the coast of Bonggil-ri, Yangbuk-myeon. It's also known as Daewangam, or the Tomb of the Great King. It is said that King Munmu, who unified the Three Kingdoms of Korea, became a dragon in the East Sea to protect the country. A large rock formation in the sea about 200 metres from the coast is believed to be the tomb. Bonggil Beach, where the tomb is located, is a famous spot for sunrise viewing, and annual sunrise festivals are held there. In the nearby area are Gameunsa Temple and Igyeondae, where the legend of King Munmu lives on.
photo by vatar (CC BY-SA 3.0) modified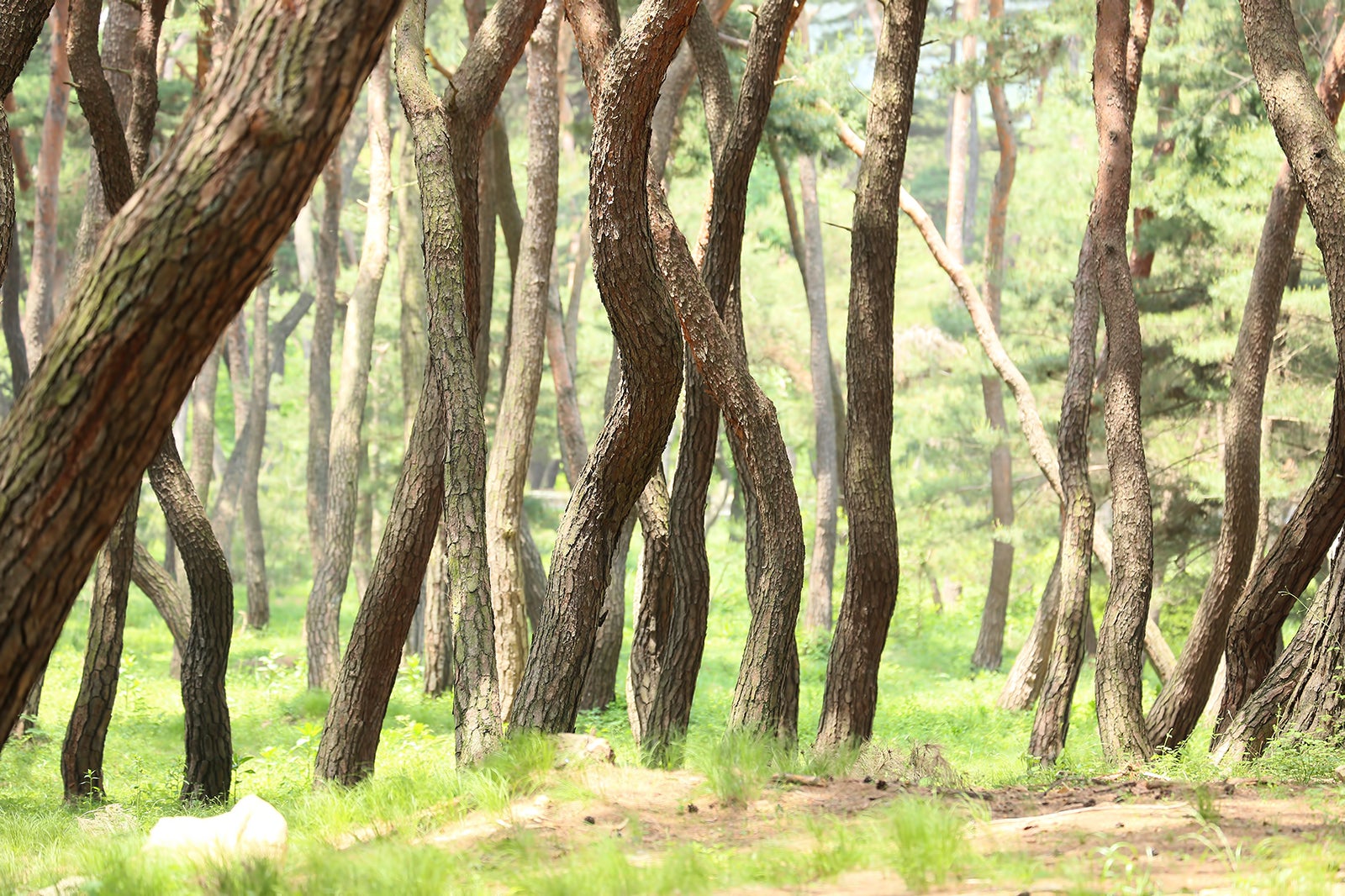 Situated at the foot of Mt. Nam of Gyeongju, Samneung Forest is a beautiful pine forest surrounding the tombs of Kings Adalla, Sindeok and Gyeongmyeong of Shilla. The forest is widely known thanks to works by photographer Bae Bien-u, and if you happen to be there at dawn, you'll be treated with views of the landscape that resemble an ink-and-wash painting. It is said to be especially photogenic on a foggy day. Maybe you too can capture Samneung Forest in an unforgettable photo. No matter what, it's a great place for slow walks and rejuvenating your mind and body.
Location: Bae-dong, Gyeongju, Gyeongsangbuk-do, South Korea
Open: Daily from 9 am to 5 pm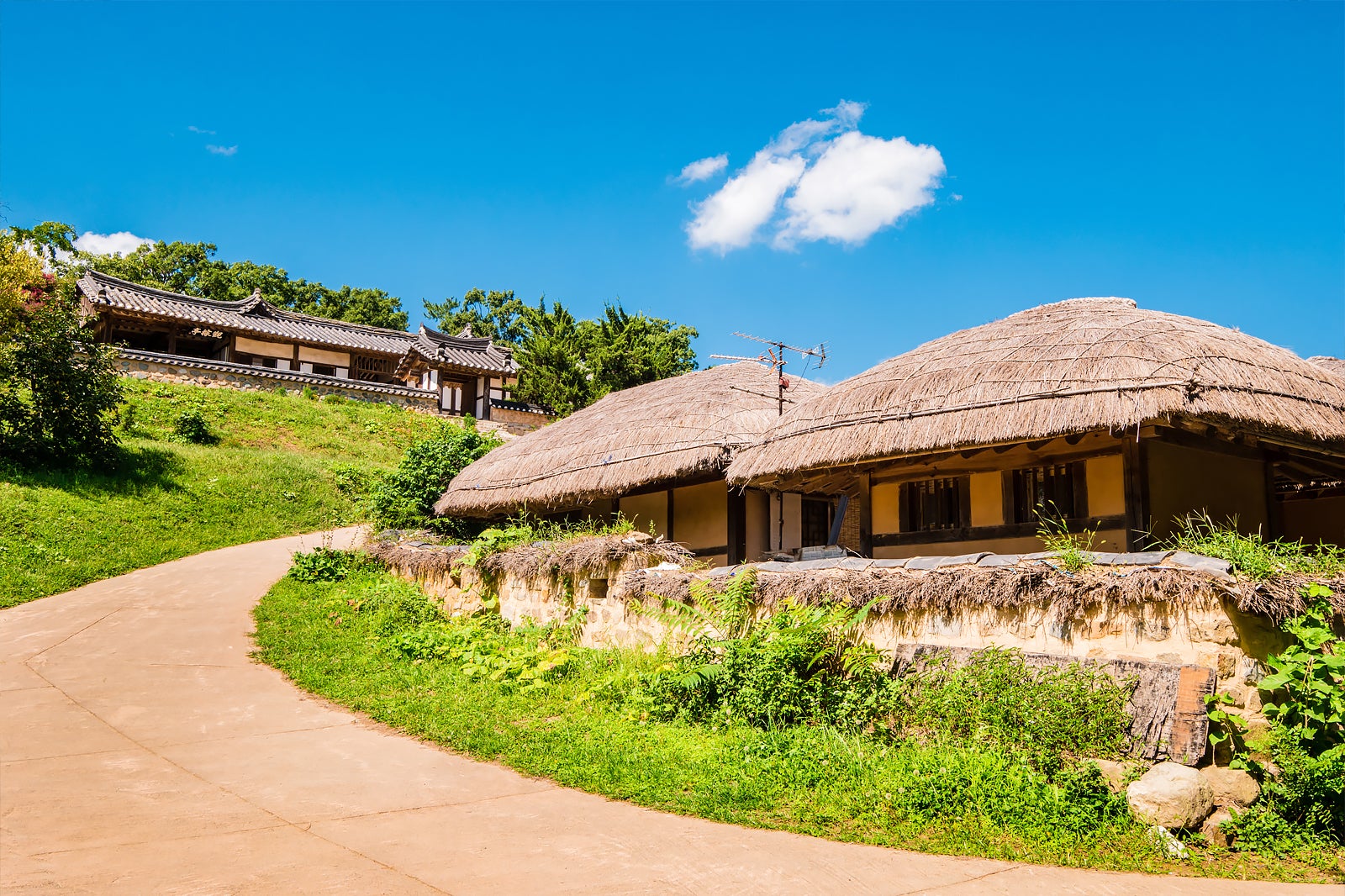 Located in Gangdong-myeon, Gyeongju, Yangdong Folk Village is a noble Joseon era village, and has one of the largest scales and longest known histories in all of Korea. Prince Charles of Wales visited in 1992, and in 2010, it was listed as a UNESCO World Heritage Site. The village is home to noble houses with 100-year-old tiled roofs, as well as small thatched-roof houses and a beautiful village road. Deciding on a specific course in advance is recommended because the village is large with several course options available. There are also places in the village where you can experience a rich Korean tradition or purchase speciality goods.
Location: 134 Yangdongmaeul-gil, Gangdong-myeon, Gyeongju, Gyeongsangbuk-do, South Korea
Open: Summer (April–September): Daily from 9 am to 7 pm. Winter (October–March): Daily from 9 am to 6 pm
8
Jusangjeolli Padosori-gil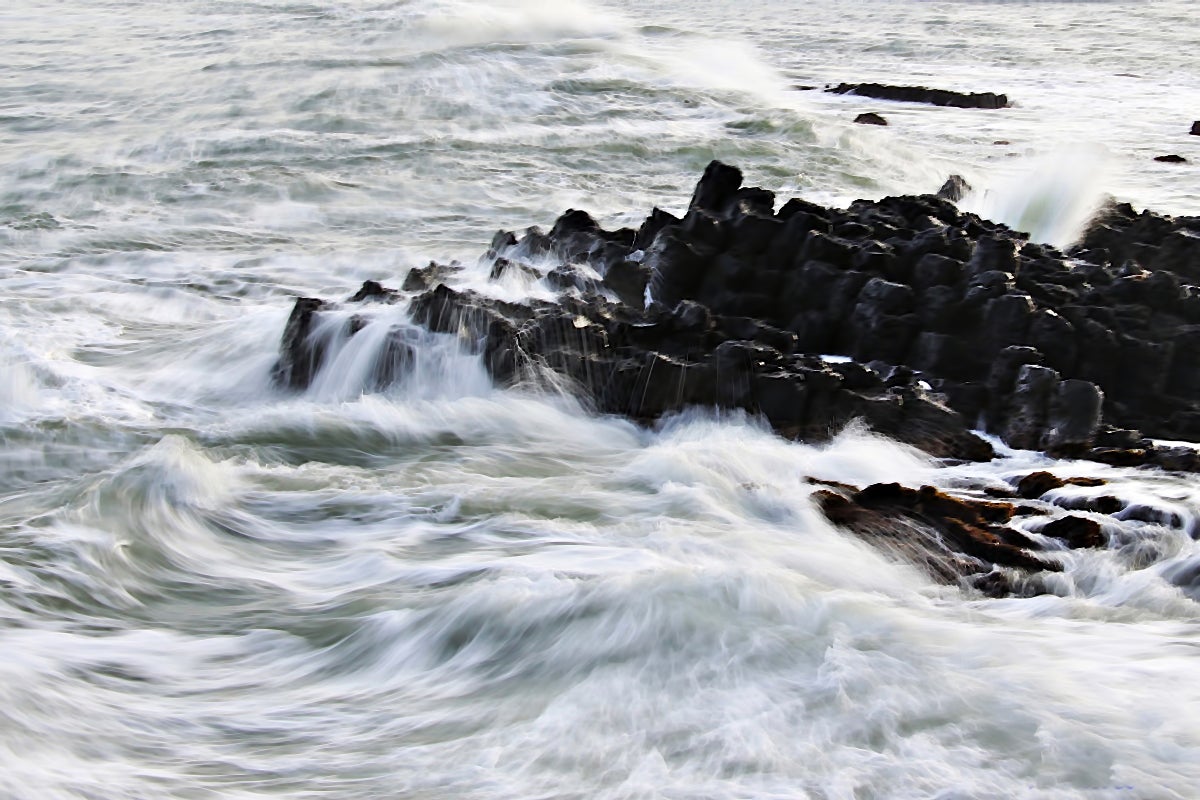 Couples
Adventure
Single
Group
Jusangjeolli Padosori-gil is a 1.7-km promenade along the East Sea that connects Haseo Port and Eupcheon Port. Along the route, you'll be treated to beautiful coastal scenery of columnar joints formed by volcanic activity. Columnar joints generally extend upward, but the columnar joints here spread widely toward the sea. The promenade is well built and maintained, making it a great spot for a walk with your partner or the whole family. If a bit of physical and mental rejuvenation sounds good to you, take a leisurely walk listening to the sound of waves and taking in the turquoise waters, blue skies and black rock formations.
9
Gyeongju National Museum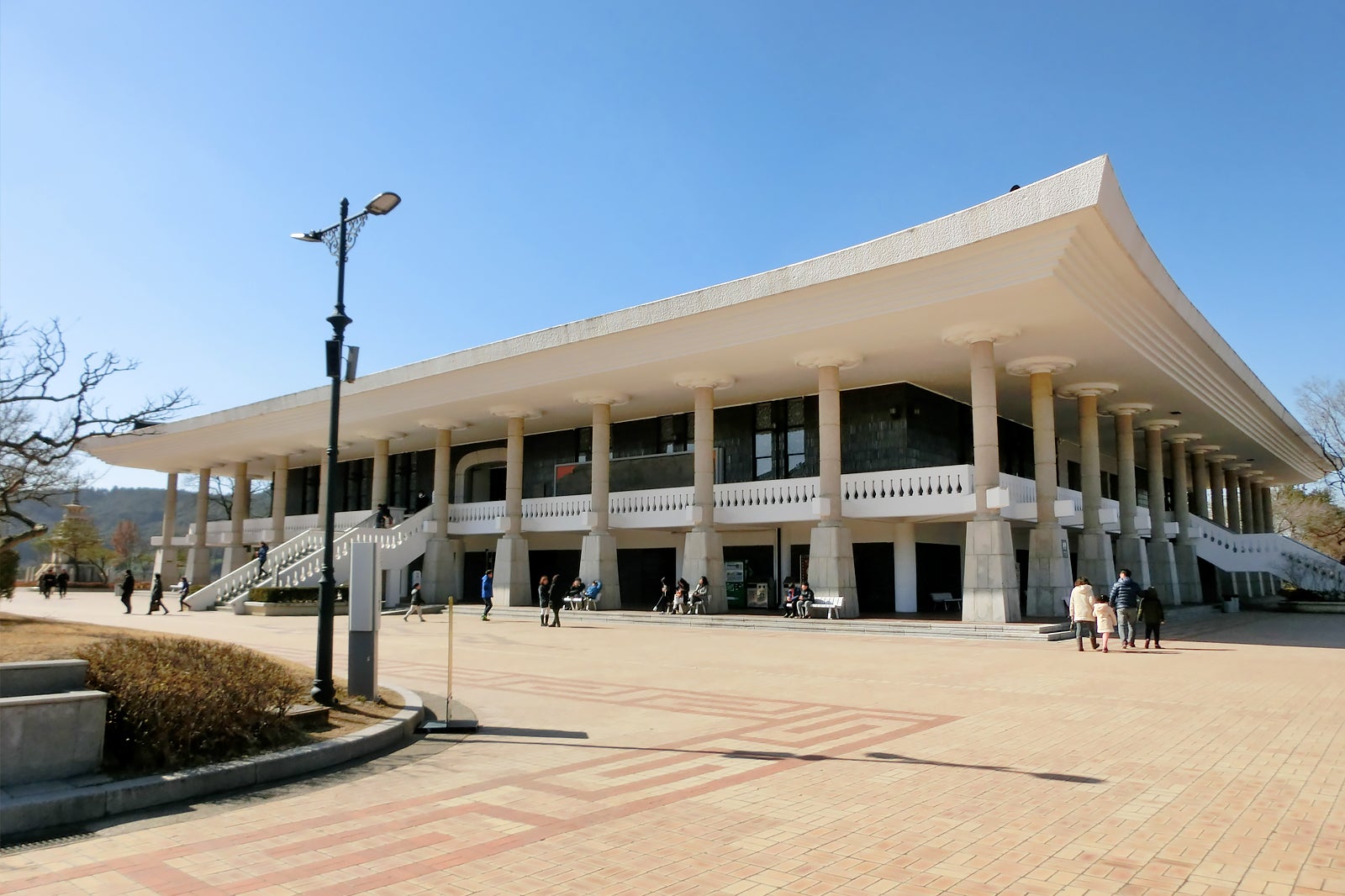 If you're travelling in Gyeongju with kids, be sure to visit the Gyeongju National Museum. It's full of numerous relics from the Shilla era seen in Korean textbooks. The museum consists of the Hall of Shilla History, Hall of Shilla Art, Wolji Hall and an outdoor exhibition hall, displaying numerous national treasures such as golden crowns, Buddha statues, the Bell of King Seongdeok and the three-story stone pagoda of Goseonsa. A variety of educational and experiential programs are available for both children and adults, so be sure to take some time to participate.
Location: 186 Iljeong-ro, Gyeongju, Gyeongsangbuk-do, South Korea
Open: Daily from 10 am to 6 pm, closed on New Year's Day, Lunar New Year's Day and Chuseok
Hwangnidan Street is the hottest place in Gyeongju full of "newtro" (new retro) vibes. A portmanteau of Hwangnam-dong and Gyeongnidan-gil, Hwangnidan Street is a road that runs from Naenam Intersection, near the rear gate of Daereungwon Tomb Complex, to Hwangnam Elementary School Intersection. There are cafes operated out of renovated traditional Korean homes (Hanok), gorgeous restaurants, craft beer pubs, quaint shops, photo studios and guest houses. Don't miss the narrow alleys hidden along the street. You just may run into some hidden gems you would have otherwise missed. Hwangnidan Street is full of personality, where you can take a stroll leisurely, take pictures and enjoy a spot of tea at a cafe.
Back to top