Monterrey Travel Essentials
Useful Information to Help You Start Your Trip to Monterrey
Our Monterrey Travel Essentials include a look at all you need to know for your Mexico travel experience including climate, currency, weather, transport, and points of interest. We'll look at average rainfall, the type of plug you need, how to get around on public transport, safety issues, and how to get emergency help when you need it. We'll explore festivals, historic sites, and what nearby towns and villages have to offer.
Monterrey is a city that is rich with history and culture, fine dining, and great shopping. Check out some important information before you go.
1
When is the best time to travel to Monterrey?
Monterrey's climate is semi-arid with hot summers, temperate spring and fall seasons, and mild winters where temperatures rarely get below freezing.
The most rainfall can be seen in September with an average of around 6 inches of rain. The next highest months are August with 3.2 inches of rain and October with 2.9 inches of rain on average.
The warmest months of the year are July and August, with an average high temperature of 95° Fahrenheit.
The best time to visit is between February and April. During this time, the climate is milder, flights and hotel accommodation is cheaper, and you'll find fewer crowds than during the peak summer season.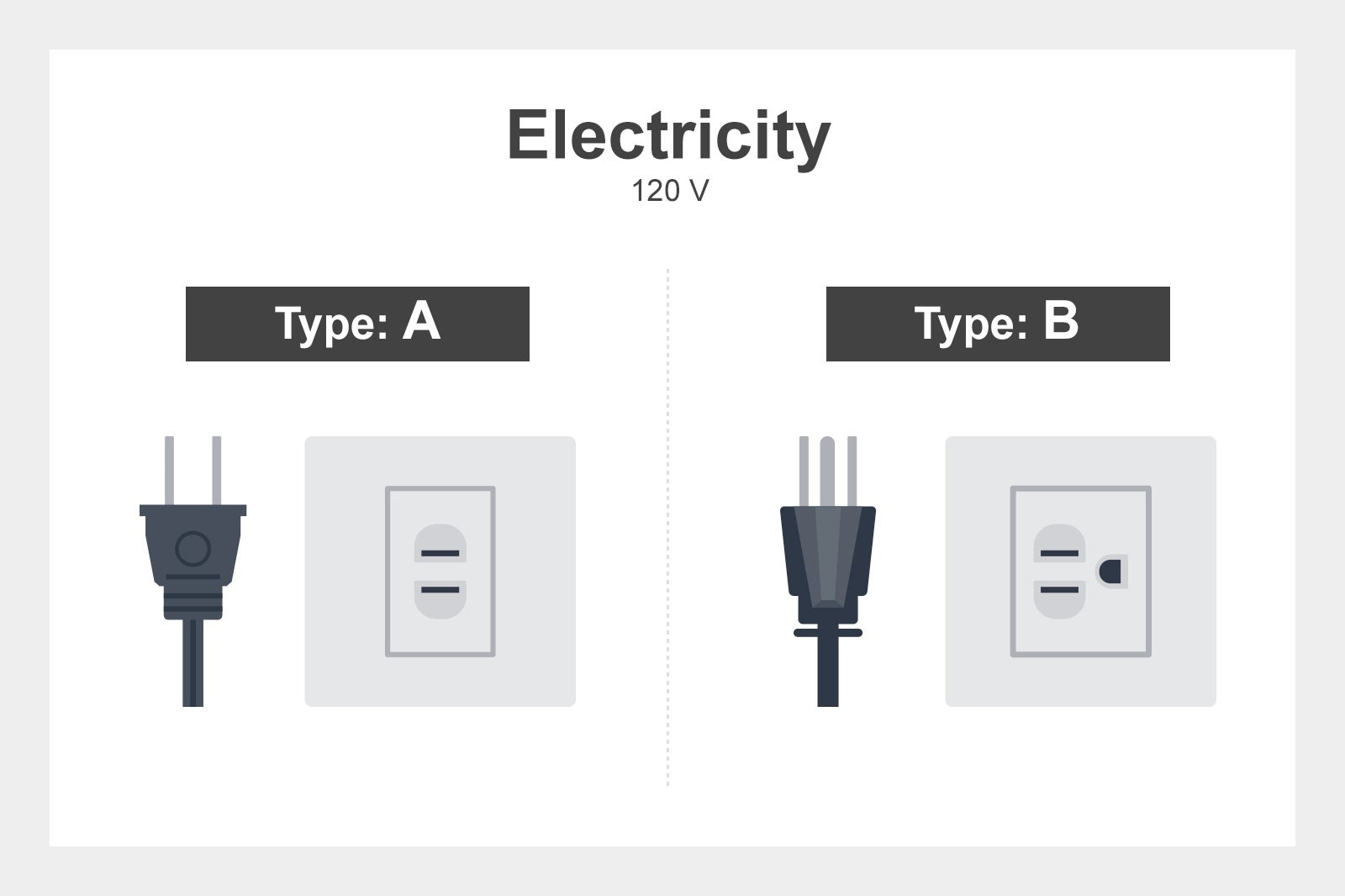 The plug type is either a Type A 2-prong or Type B 3-prong outlet exactly as we see in the United States.
Electricity is 127V (60 Hz) just like in the United States.
The currency is the Mexican Peso.
The international dialling code is +52.
For emergency telephone calls, dial 911, just like you would in the United States.
3
How to get to my hotel in Monterrey?
Getting to your hotel is quite easy in Monterrey with options including car hire, taxis, rideshare services, buses, and shuttles, depending on which hotel you're staying at. The city is well-developed and has a solid transport infrastructure.
Airports
The major international airport is just a few miles northeast of city centre. It serves flights from all over the world and is the major point of entry into Monterrey.
Major train stations
Train stations do exist in Monterrey, including the Monterrey Station city centre, but rail travel, while it is available throughout Mexico, is not generally comprehensive or reliable due to the cessation of government subsidies a number of years ago. Travel by passenger train is not recommended.
Ports
Monterrey is largely inland, so it has no direct ports. The nearest major port is Altamira, about 6 hours away to the southeast.
4
How to get around Monterrey?
Travel tips
Monterrey has a very walkable city centre area, which is convenient for those who don't want the hassle of driving. Rideshares are also widely available, as is taxi service. The bus and light rail system is well-developed, but it can be daunting for those who don't speak Spanish. In general, you pay cash when you use any transport service in this city. Unlike other developed cities, Monterrey has no expansive card system.
Subway system
The Monterrey light rail system, or metro rail, operates on 12 major lines. It runs principally underground and is among the most popular means of transport with locals. It connects most major areas of the city, and you pay when you get on board. This system is extended by the Tren Ligero system, which runs as far as Xochimilco, one of the city's southernmost suburbs.
Taxi and rideshare apps
Taxi and rideshare apps are probably the best bet for travellers to get around. Most taxis and rideshare drivers speak some English, so if you don't speak Spanish, you will have a better bet of getting your needs understood. When you take a taxi, be sure to negotiate your rate ahead of time and ensure that the cab driver is using a working metre as opposed to using one that charges by zone to save money. Uber works in Mexico just like it does in other places.
Bus network
Local buses are available but are not closely regulated by the government. They can be very crowded, and it's best to exercise caution and common sense while riding, particularly during busy times of day. They are, however, inexpensive, and you pay upon boarding.
Car hire
Car hire are available at the airport, or your hotel may be able to help you. Still, driving around Monterrey is not recommended. It can be a challenge because signage is not the best and traffic congestion is a major problem. If, however, you want to explore outlying areas, a hire car is a good idea. Still, be cautious about driving back roads at night alone.
Bicycle rentals
Bicycle rentals are easily available in Monterrey, with Teknobike being a popular option. The same cautions apply when biking as do when renting a car, however. Take care about riding on back roads at night, and always travel with others to be sure you have maximum safety.
Water taxis
Water taxis and ferries aren't a thing per se in Monterrey, but you can take a boat tour down the Santa Lucia Riverwalk, which is a long artificial river that runs through the city. These tours can be a relaxing and fun way to see the city from a different angle.
5
What are the main annual events in Monterrey?
Pa'l Norte
When: April 1-2 annually
What: This music, art, and cultural festival takes place every year and allows you to hear a fusion of rhythmic music from the biggest bands from all over the world as well as a market, public art displays, and history.
Where: Fundidora Park
Festival Internacional de Santa Lucia
When: Annually between mid-October and mid-November
What: This festival celebrates Monterrey culture, history, and art. Over 2,000 artists converge along the Santa Lucia Riverwalk to celebrate theatre, music, and art. You'll see paintings, drawings, free concerts, and even circus acts and more eclectic performances. It's one of the biggest parties of the year.
Where: Paseo Santa Lucia
Monterrey International Film Festival
When: Annually in mid-August
What: This film festival has the aim of spreading awareness of international films and allows filmmakers to share their vision in a public forum. This cultural exhibition showcases films in every genre from drama to horror, fantasy, short films, documentaries, comedies, experimental films, and beyond.
Where: The Old Federal Palace and venues across the city
6
What are the main landmarks in Monterrey?
Macroplaza
Macroplaza is one of the largest public squares in the world and serves as a great place from which to base your travels due to its location in central city centre. It encompasses 99 acres and is surrounded by landmarks like the Lighthouse of Commerce, the Government Palace, the Esplanade of Heroes, and the world-famous Neptune Fountain.
Metropolitan Cathedral of Our Lady of Monterrey
This Catholic church is among the most popular free attractions in the city and includes the chance to view stunning architecture that took nearly 150 years to complete from the 1700s through the late 1800s. Inside you can see fine examples of 19th-century colonial artwork, including a collection of works by Angel Zárraga.
Paseo Santa Lucia
The Santa Lucia Riverwalk is a spectacular pedestrian promenade along a nearly 2-mile stretch of artificial river that cuts right through the city. As you stroll, you'll see stunning sculptures, fountains, and public art installations as well as enjoy well-tended parkland along the banks. You can also take a pontoon tour on the river.
Cerro del Obispado
Cerro del Obispado is a towering hill that overlooks the city where you can find superb photo ops and tour the original Bishop's Palace. This structure dates to the end of the 1700s and served as a fortress, a hospital, a holy residence, and even the holdout of famous bandit Pancho Villa.
7
What are the main towns and villages around Monterrey?
Towns and villages around Monterrey also offer a great deal to explore, from ancient archaeological sites to stunning architecture, astounding natural wonders, arts, crafts, shopping, and dining. All of these are within 2 hours of central city centre Monterrey.
Garcia
Garcia is a municipality located just about an hour northwest of central Monterrey offering everything from spelunking to natural parks, animal encounters, museums, and more. Some of the most popular attractions here include the Grutas de Garcia caves where you can explore a vast cave complex and take a cable car ride to see the formations from above, the Centro Ecológico Xenpal where you can zip-line through an animal safari, and the Water Park General with slides, pools, and water fun.
Linares
Linares is a town about an hour and 40 minutes southeast of Monterrey that is a major administrative centre known for its beautiful historic centre. It's said that the scent of dulce de leche permeates the city here, and the colonial architecture is a sight to behold. Some of the most popular attractions in this city are the Plaza de Armas, the Palacio Municipal, the Cathedral of San Felipe Apóstol, and the Capilla del Señor de la Misericordia.
Bustamante
Bustamante is about 1.5 hours north of Monterrey and is a historic town related to the relocation of Tlaxcalan families in 1591. Today it is famed for the Bustamante Caves just southwest of town. It's a quiet place of refuge with all manner of outdoor adventures to be had. It's a place where Mayan culture still thrives to this day. While you're here, try the speciality breads including semitas, polkas, and the nut empanadas available at most local bakeries.
Villa de Santiago
Only 45 minutes south of city centre, Villa de Santiago is a magical place that will take you on a walk back in time. It's been a designated Pueblo Mágico, or Magic Town, since 2006. While here, explore the historic main square and visit the many lookout points for panoramic views of the surrounding countryside. Another popular attraction here is the Santiago Museum of History, which is completely free to enter and houses fossils that are tens of millions of years old.
Back to top