7 Places to Learn Something New in Victoria
Victoria's Arts and Culture Venues
Victoria is home to a buzzing cultural scene. The city has its own professional symphony orchestra and opera company, plus a wealth of artistic talent. From large-scale professional shows to amateur productions, the city hosts a busy schedule of theatrical performances. The biggest theatres are downtown, while intimate neighbourhood venues include a converted church, a former carriage house, and an old movie theatre. In summer, Victoria's Shakespeare by the Sea lets you enjoy the Bard's works outdoors with the Olympic Mountains as a backdrop.
Exploring Victoria's earliest homes gives you an insight into its architectural heritage. You'll need your camera at hand when strolling streets of meticulously restored Victorian and Edwardian homes. James Bay, Fairfield, Fernwood, and Oak Bay all have well-maintained examples of the city's earliest architecture. Rockland is home to Victoria's original flashy mansions, including the hilltop Craigdarroch Castle, built for rich industrialist Robert Dunsmuir. Follow us through a selection of Victoria's arts and culture venues.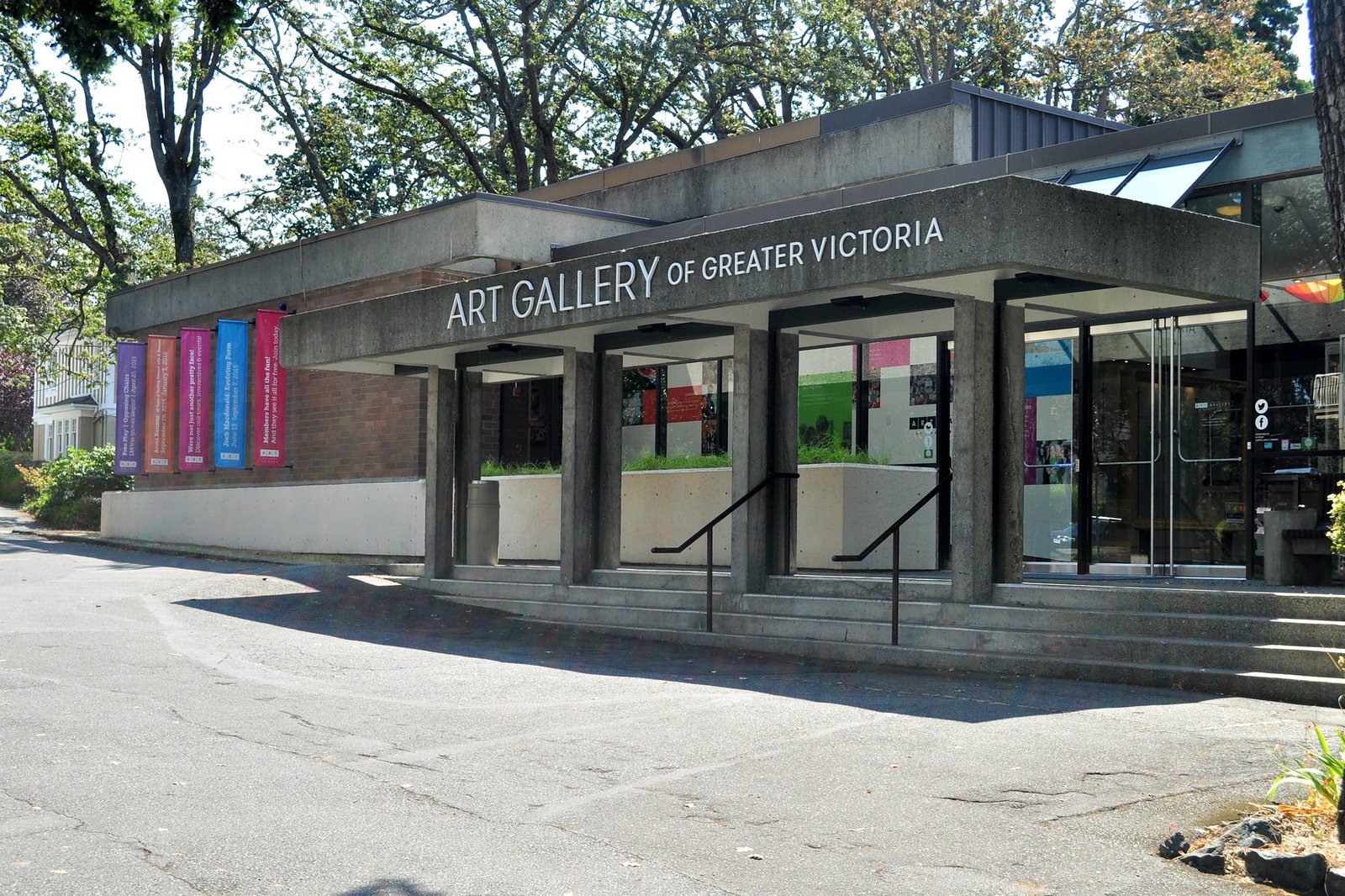 Art Gallery of Greater Victoria
Admire the art of local maestros
Victoria's natural beauty and wildlife have inspired numerous professional artists. Well-known local painter Emily Carr based many of her works on British Columbia's forests, coastline, and indigenous peoples.
You can see her paintings, works by contemporary regional artists and a huge array of Asian art at the city's larger art gallery, a 5-minute drive east of downtown.
Location: 1040 Moss Street, Victoria V8V 4P1, Canada
Open: Tuesday, Wednesday, Friday and Saturday from 10am to 5pm, Thursday from 10am to 9pm, Sunday from 12pm to 5pm (closed on Mondays)
Phone: +1 250-384-4171 ext. 289
photo by Joe Mabel (CC BY-SA 2.0) modified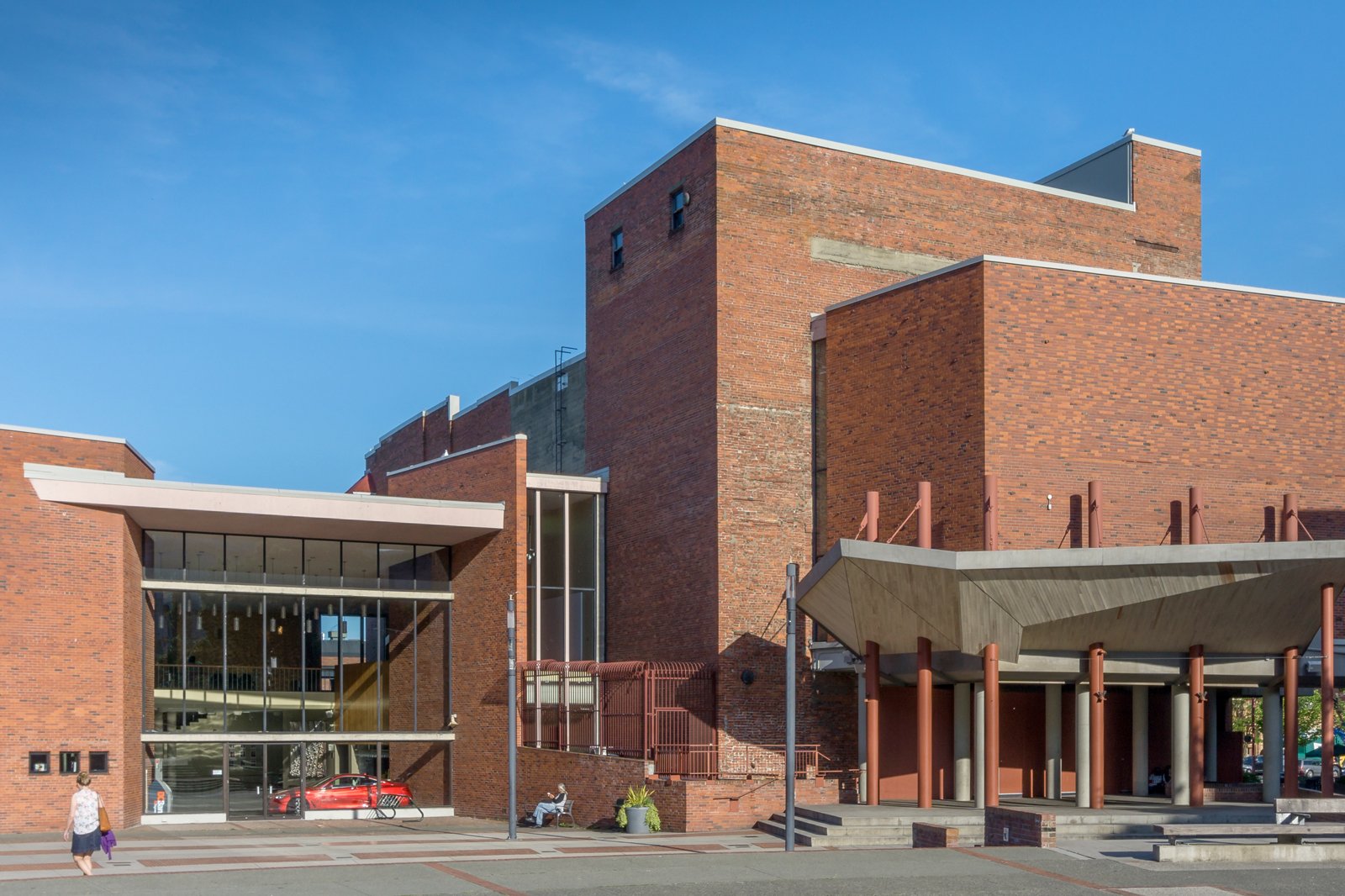 McPherson Playhouse
A classical theatre that's full of tradition
Theatre fans have been flocking to the McPherson Playhouse for more than a century. The nearly 800-seat venue stages a mix of professional and amateur plays, musicals, and ballet.
Full of tradition, the classical theatre setting helps bring out the best out of nostalgic performances like the Beatles Show – you'll easily step back in time and be in the moment.
Location: 3 Centennial Square, Victoria V8W 1P5, Canada
Open: Monday–Saturday from 10am to 5pm (box office)
Phone: +1 250-386-6121
photo by Michal Klajban (CC BY-SA 4.0) modified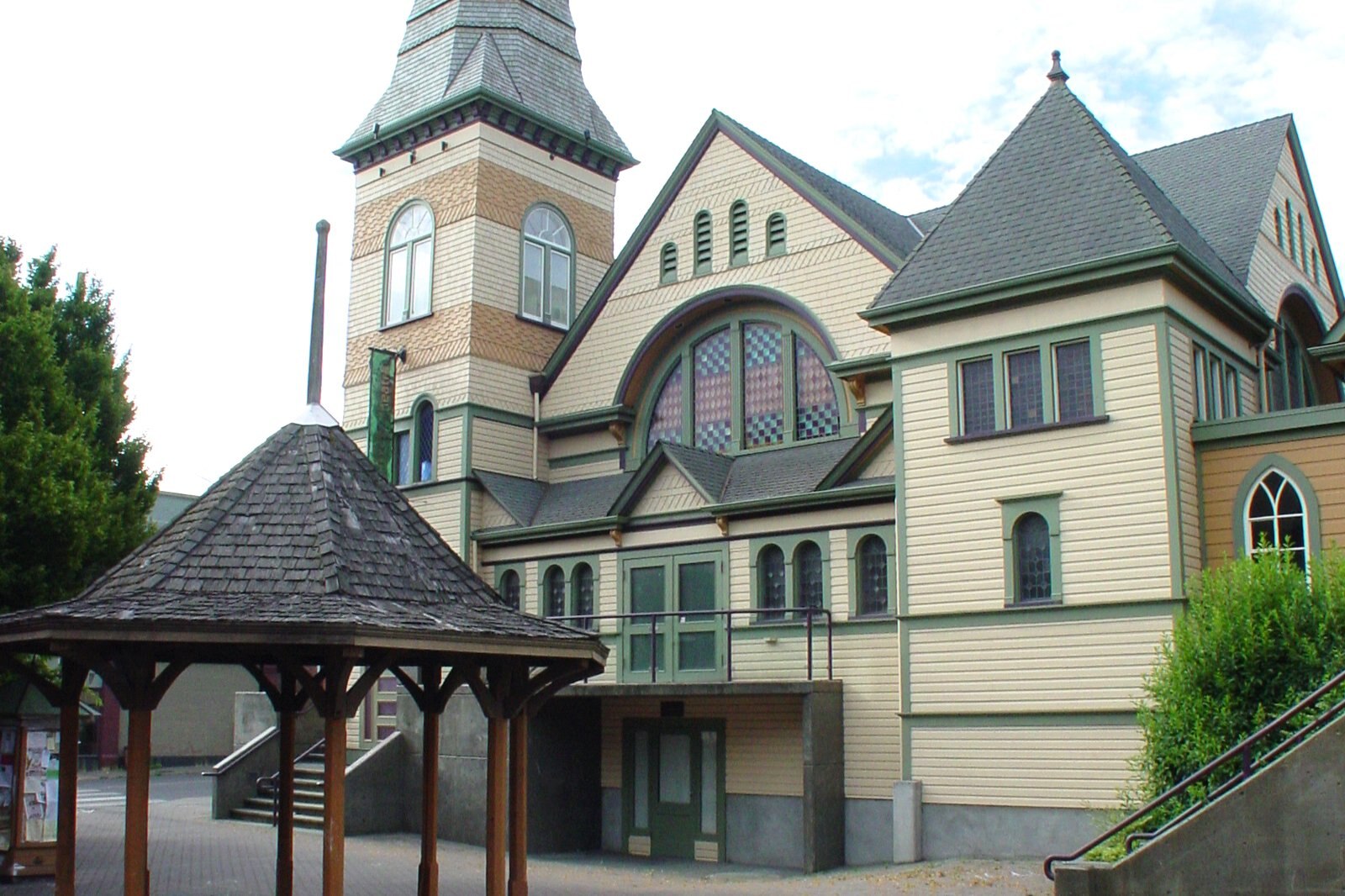 Belfry Theatre
Theatre inside a converted church
Contemporary Canadian works are the speciality of this neighbourhood theatre in Fernwood. The professional company produces up to 12 plays a year, including many premieres, in a converted 19th-century Baptist church.
Location: 1291 Gladstone Avenue, Victoria V8T 1G5, Canada
Open: On performance week: Monday from 9.30am to 5pm, Tuesday–Thursday from 9.30am to 6.30pm, Friday and Saturday from 9.30am to 7pm, Tuesday–Sunday an hour prior to curtain time for in-person sales only
Phone: +1 250-385-6815
Royal Theatre
Home to the Victoria Symphony
The Royal Theatre has been welcoming audiences since 1913. Victoria's professional orchestra, the Victoria Symphony, performs a pop series, children's stories, and major productions featuring international soloists. In early August, Victoria Symphony Splash sees the ensemble playing from a floating barge in the Inner Harbour.
Every nearby spot is jam-packed with concertgoers, while kayakers grab the best view right by the stage. Opera fans have the pick of 3 professional operas per year, staged by Pacific Opera Victoria.
Location: 805 Broughton Street, Victoria V8W 1E5, Canada
Open: Monday–Saturday from 10am to 1.30pm and from 2pm to 5pm (box office)
Phone: +1 888-717-6121
photo by Michal Klajban (CC BY-SA 4.0) modified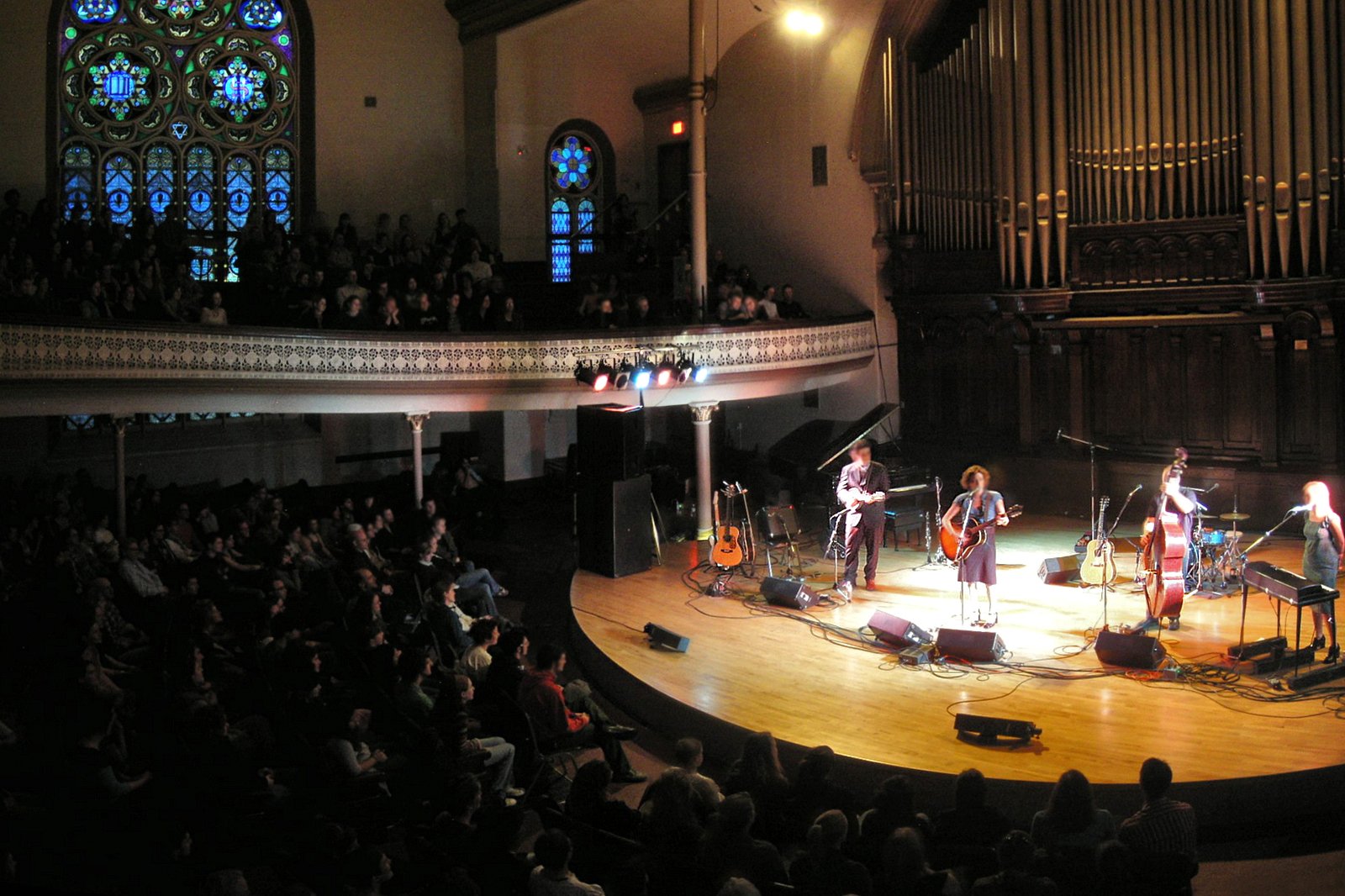 Alix Goolden Performance Hall
Join the annual sing-along Messiah
The Victoria Conservatory of Music's 800-seat concert hall is housed in a former church and plays host to international and local musicians. An annual sing-along Messiah draws hundreds of enthusiastic singers each December.
Location: 907 Pandora Avenue, Victoria V8V 3P4, Canada
Phone: +1 250-386-5311
photo by hobvias sudoneighm (CC BY 2.0) modified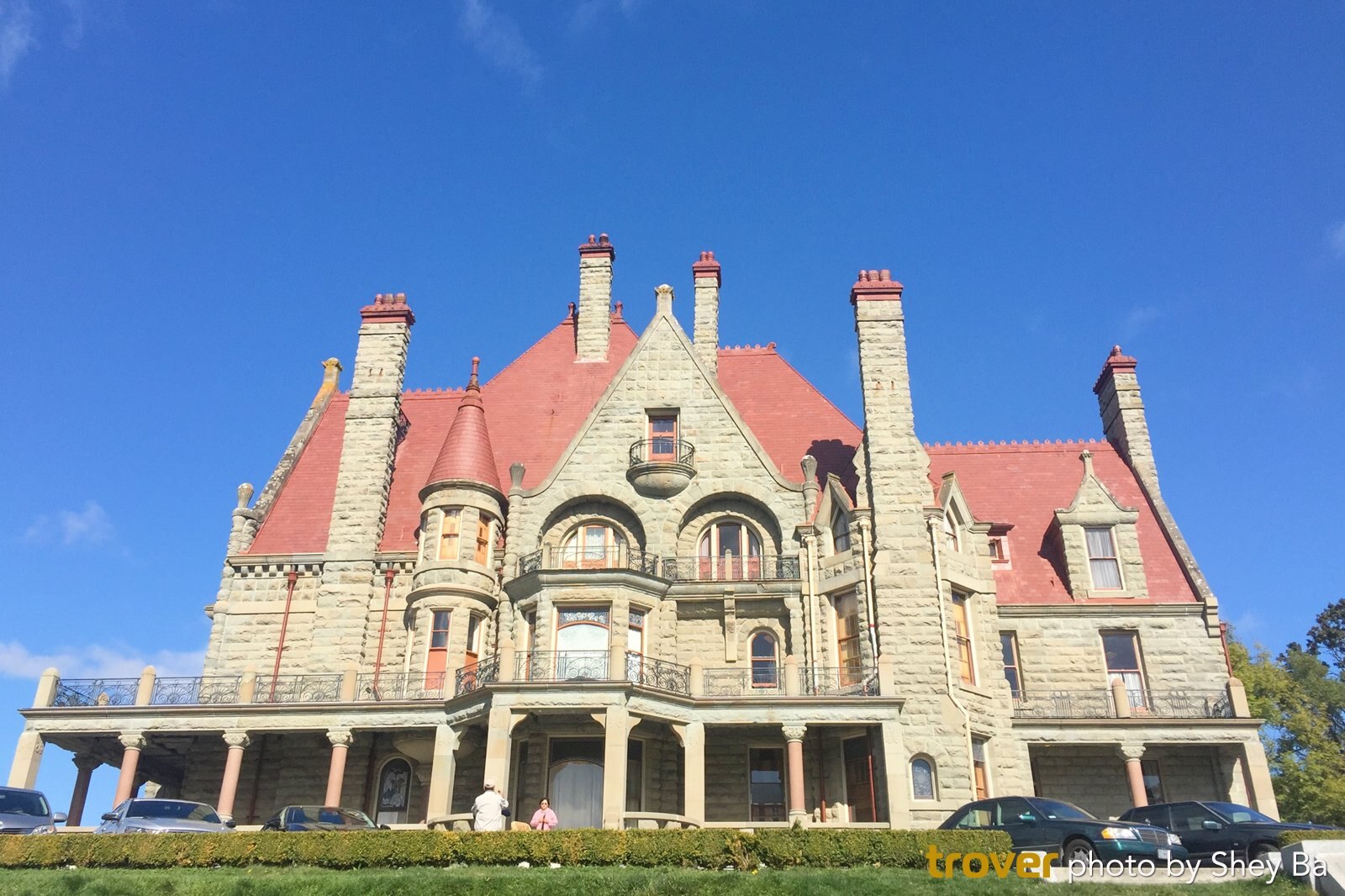 Craigdarroch Castle
An elegant Victorian castle to explore
Created in the Romanesque Revival style, Craigdarroch Castle is a massive stone, turreted home, designed to display Dunsmuir's wealth. You can gaze at intricate stained-glass windows, handcrafted woodwork, and high-end Victorian furnishings.
Location: 1050 Joan Crescent, Victoria V8S 3L5, Canada
Open: Daily from 10am to 4.30pm, extended hours from mid-June to early September from 9am to 7pm
Phone: +1 250-592-5323
The Robert Bateman Centre
Admire nature in art
This contemporary gallery in the waterfront Steamship Terminal celebrates the work of Canadian artist and naturalist Robert Bateman, who specializes in painting wildlife in its natural habitat.
Location: 470 Belleville Street, Victoria V8V 1W9, Canada
Open: Daily from 10am to 5pm
Phone: +1 250-940-3630