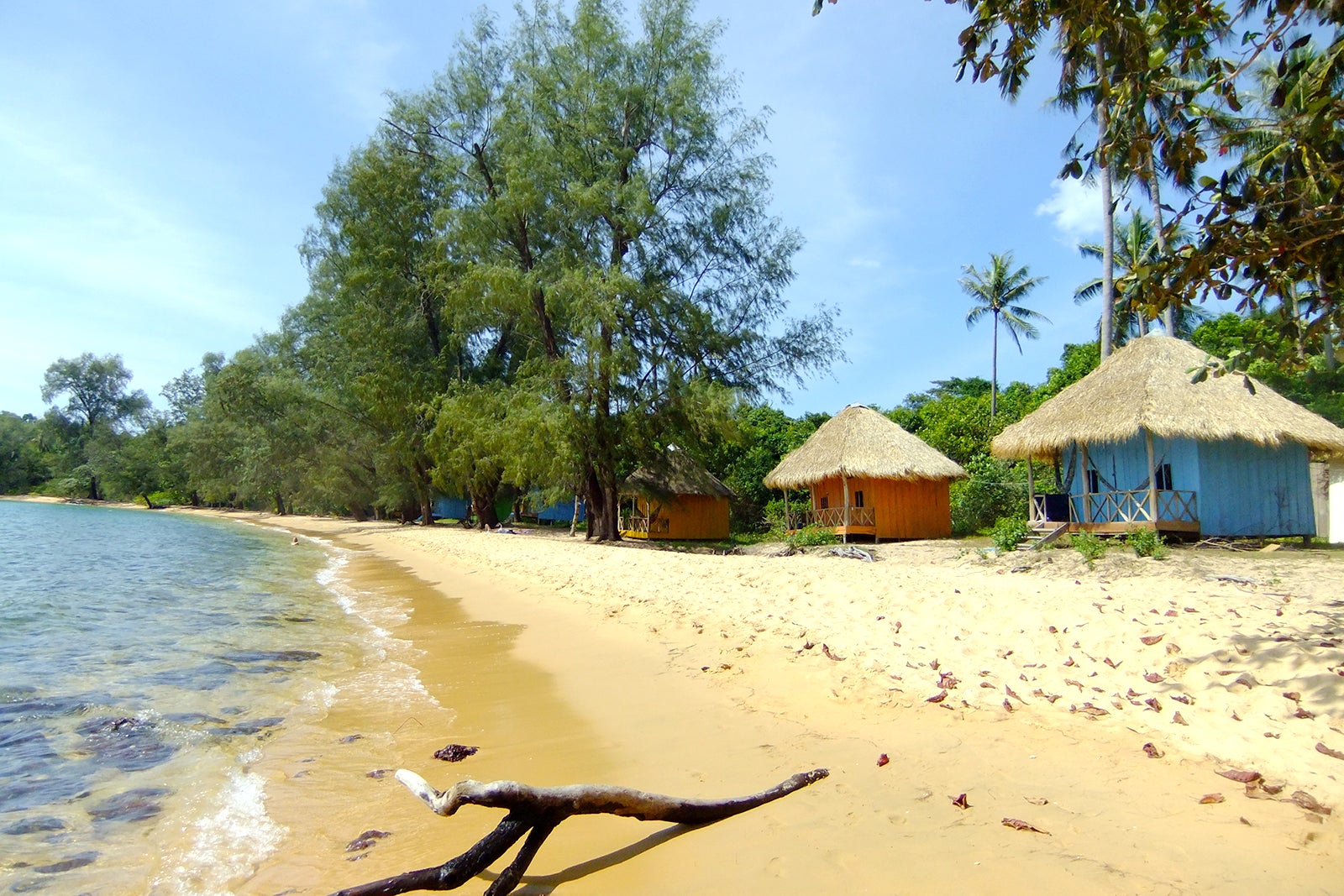 Bamboo Island is about 4.5 km off the coast of Sihanoukville. A boat ride to this laidback island takes about 30 minutes, and once there, you'll find that only about 30 people live on the island. On the north-facing crescent beach, Bamboo Island has several bungalow resorts, restaurants and bars.
Unlike on the more frenetic mainland, there are usually no hawkers around and the bungalows are right on the casuarina tree-lined beach. You'll usually encounter a few fellow day-trippers. But come nightfall, the island is practically deserted. Electricity is provided by 2 generators for the early hours of the evening but after that, you'll need to rely on the moon and stars for light.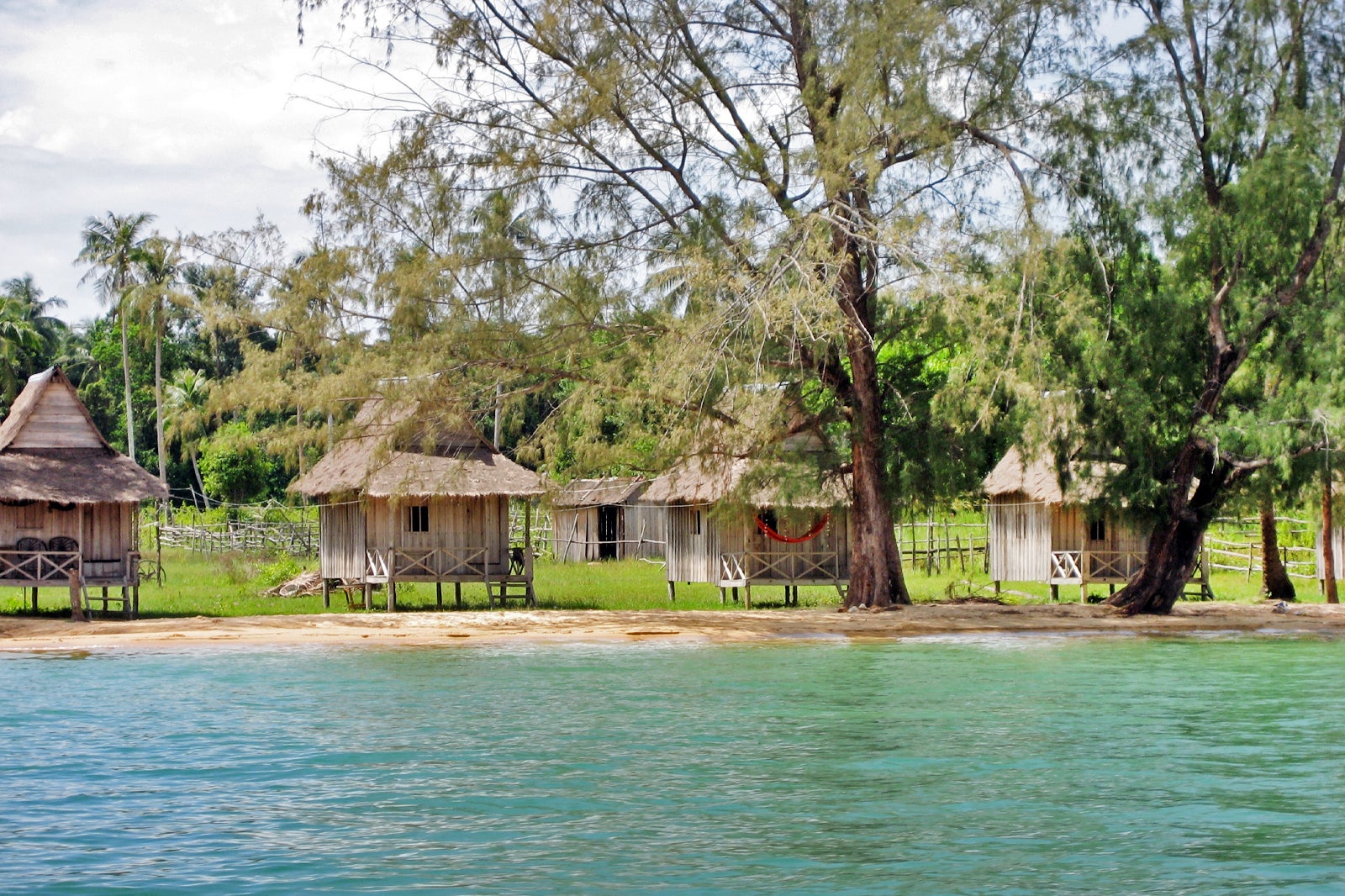 Bamboo Island has warm and crystal-clear water for swimming, along with soft golden sandy beaches and natural surroundings. You'll find footpaths throughout the island, so you can explore the jungle-covered interior. There is a volleyball net on the beach.
To get to Bamboo Island, a ferry usually departs from Ochheuteal Beach at 10am and departs from the island at 4pm.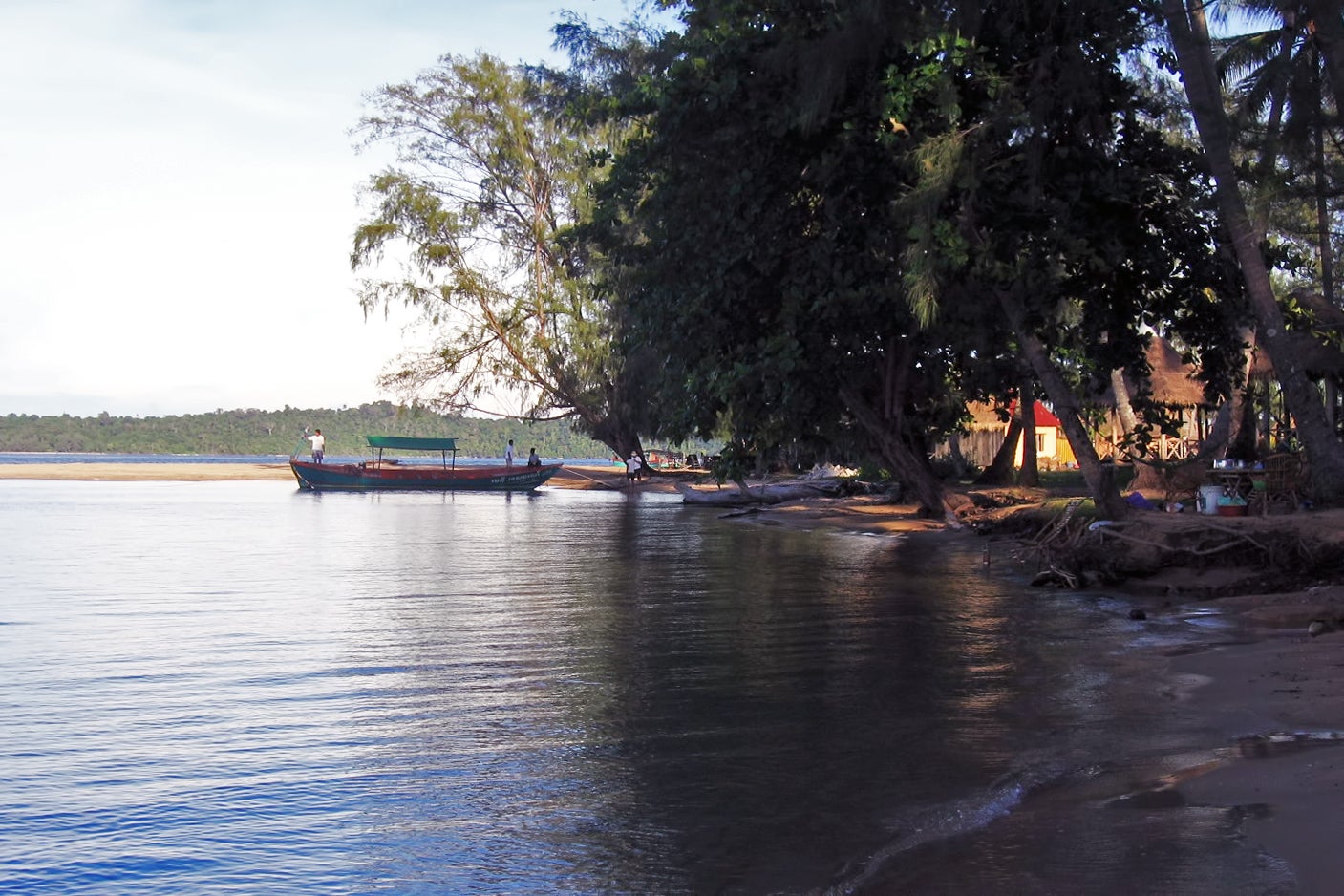 Bamboo Island (Koh Russei)
Location: Bamboo Island, Cambodia
Back to top