Bali or Phuket - Which Island is Better?
10 Answers to Help You Make the Right Holiday Choice
Bali or Phuket – which island is better? Deciding which island is best can spark an endless debate since these 2 Southeast Asian islands parallel each other in many ways. Both are popular among those looking for a good combination of sun, sand and surf with their great collections of beaches. Both destinations also offer an abundance of hotels to suit a wide range of budgets and preferences.
With unique traditions, anyone looking for culture will be treated to interesting sights and festivals throughout the year – and with rich culture comes rich food! Those in for a gastronomic tour will also find a plethora of delights on both islands, from local street food to fine dining restaurants. Despite all of the similarities, each island has its own appeal. Here, we outline 10 points to help you decide, so you can settle the 'Bali or Phuket' debate for yourself.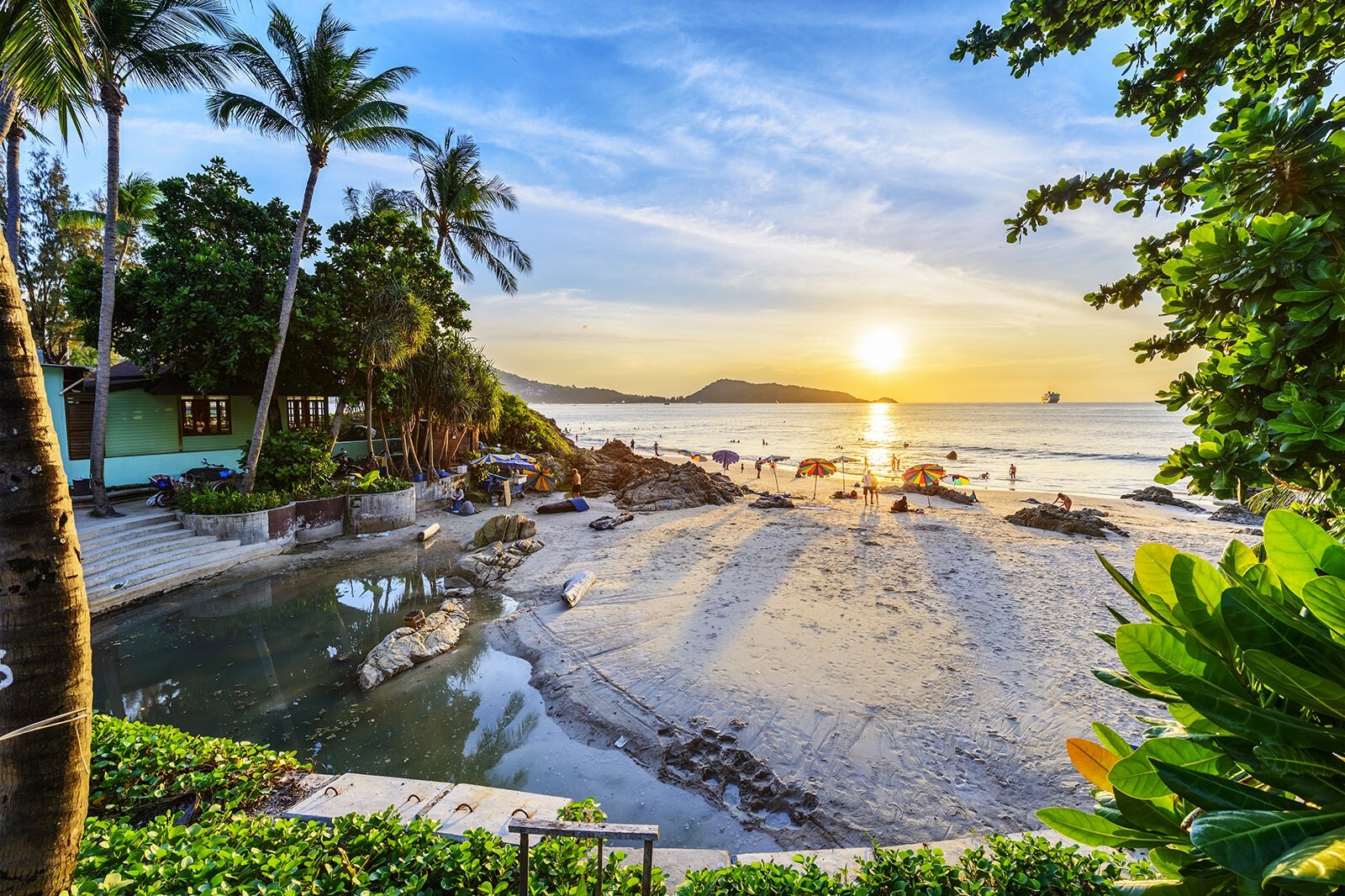 Bali: more choice
Bali's beaches come in a great variety. The popular Kuta-Legian-Seminyak strip, Jimbaran, Nusa Dua and Sanur features white and golden sand, while Uluwatu and most of the Bukit peninsula on the south is home to cliff-fringed, hidden beaches with grainier coral sand. Along the island's north, east and west, you'll find uncrowded and exotic black sand coasts. The choice is yours. Furthermore, you can rent parasol-shaded beach loungers on most of Bali's popular beaches, and even have a massage!
Phuket: more scenic
Phuket's beaches are spectacular, with exotic backdrops against the calm Andaman Sea. Unlike Bali's beaches, they all feature soft white sand – the tropical beach holiday idyll. Patong, Karon and Kata are the most popular, being considered the 'partying' beaches, while the much larger Mai Khao and Bangtao beaches offer quiet and peaceful escapes.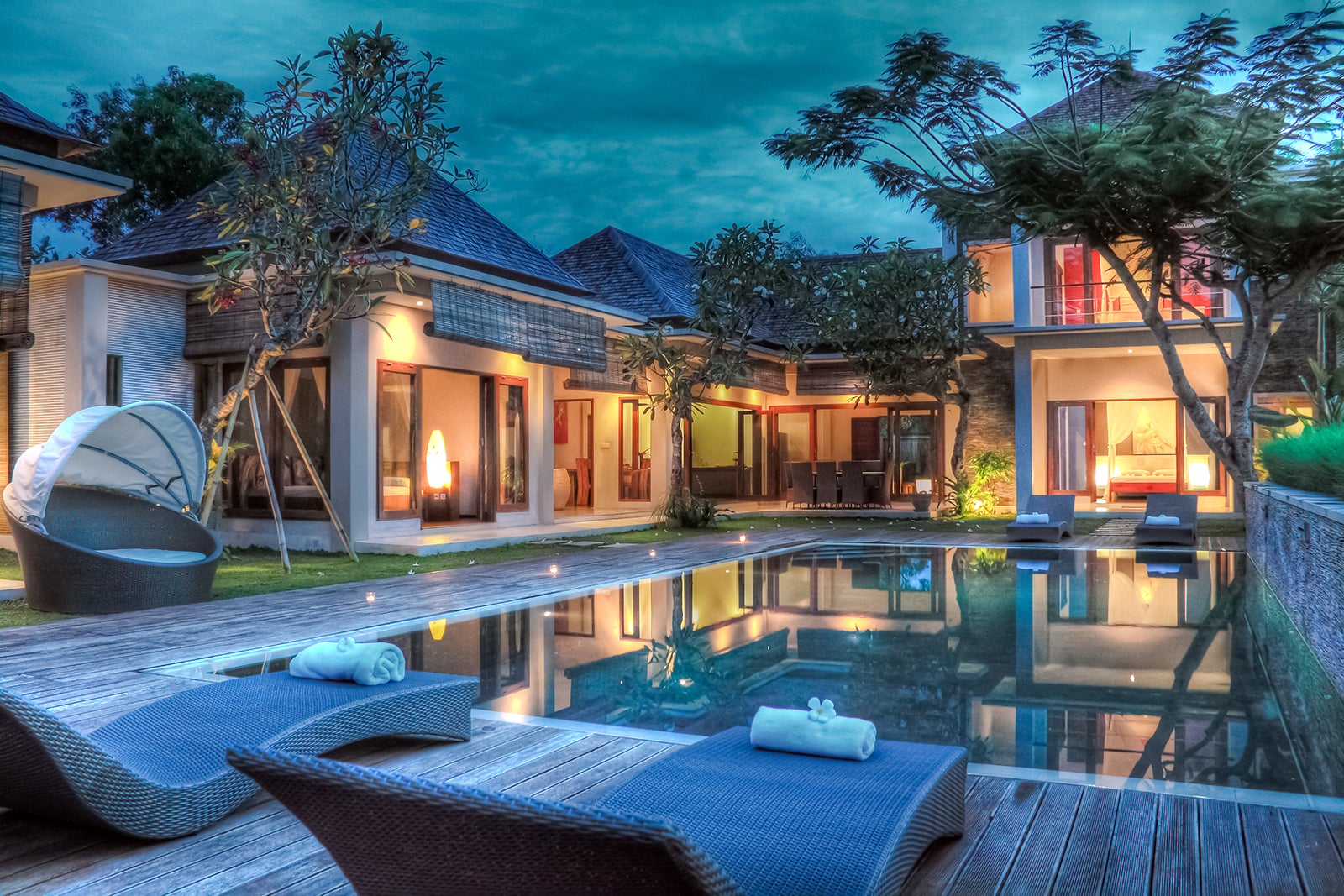 Bali: more variety
Bali has a great abundance of hotel rooms (there are over 2,400 hotels to choose from on Hotels.com), from city guesthouses to secluded 5-star beach or mountain resorts. Practically every budget can be catered for, and there is also a great deal of variety in terms of settings and styles, with international brands and unique boutique properties well represented. Bali is famed for the warm hospitality of its people, and services from hotel staff exemplify this.
Phuket: mostly beachfront hotels
Phuket also offers ample choices. The only downside is that Phuket doesn't offer as many hotel choices as in Bali, and its selections are mostly close to the beach, particularly in areas like Karon, Bangtao and Mai Khao. Even so, most beachfront hotels have a road between them and the beach.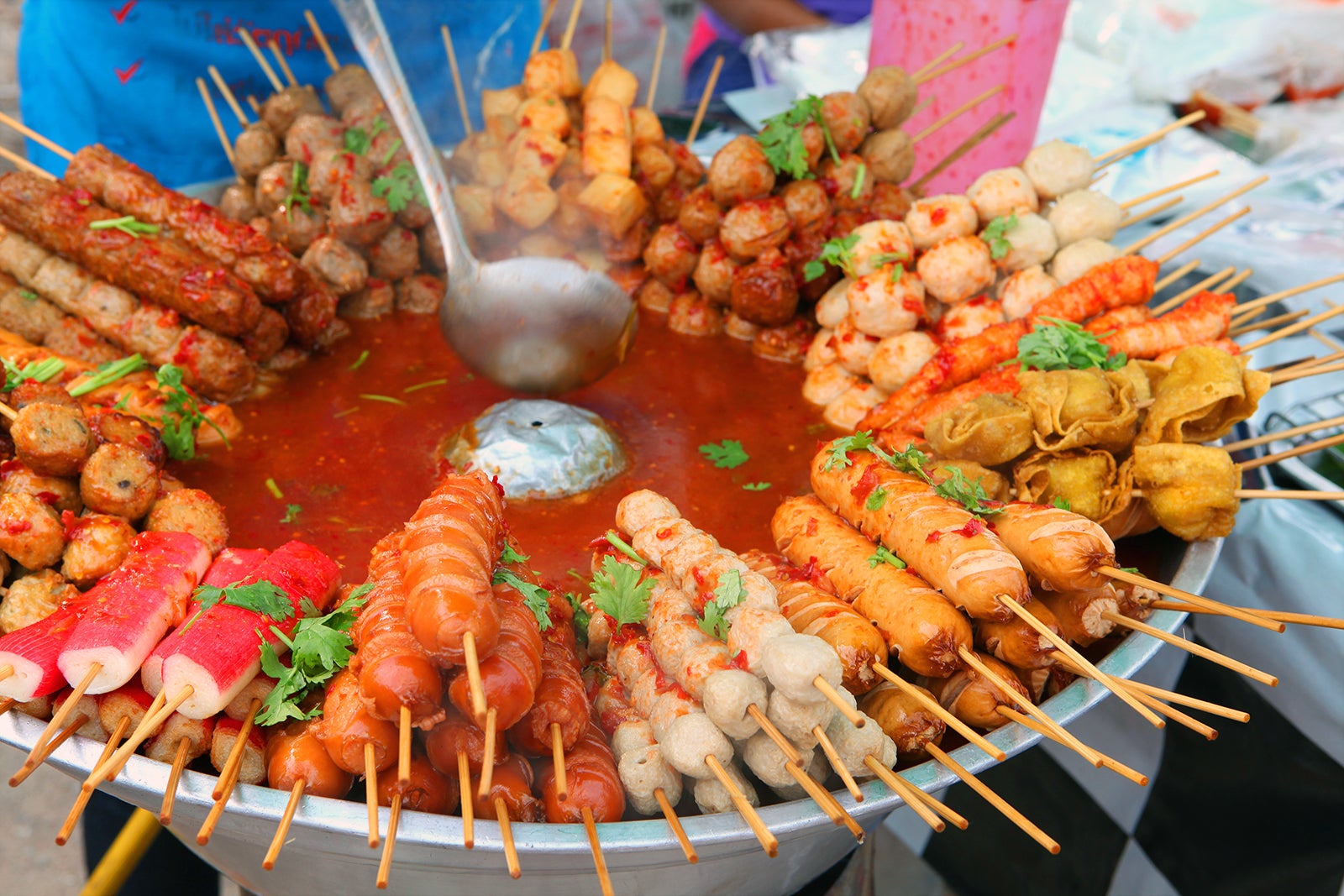 Bali: better mix
Balinese and Indonesian cuisine has much to offer in terms of variety due to its rich history and exposure to different world cultures, from Chinese to Malay, Indian to Arabic. Bali can draw inspiration from the many individual island cultures that make up the archipelago, but it also has its own distinctive cuisine. It is home to the famous babi guling roast pork, crispy fried duck, and many varieties of sambal chili dips and satays. From budget local warung food stalls to posh, upmarket and fine dining restaurants, Bali is a foodie's paradise.
Phuket: international appeal
Thai cuisine has broad international appeal and is famous the world over. The Thais take great (and understandable) pride in their pad Thai and spicy tom yum goong, and most of the food found here is a real taste of Thailand – ideal for those who like to travel like a local. Anywhere in Thailand, including Phuket, you're bound to discover street food havens and go on a culinary adventure of new and unique flavours.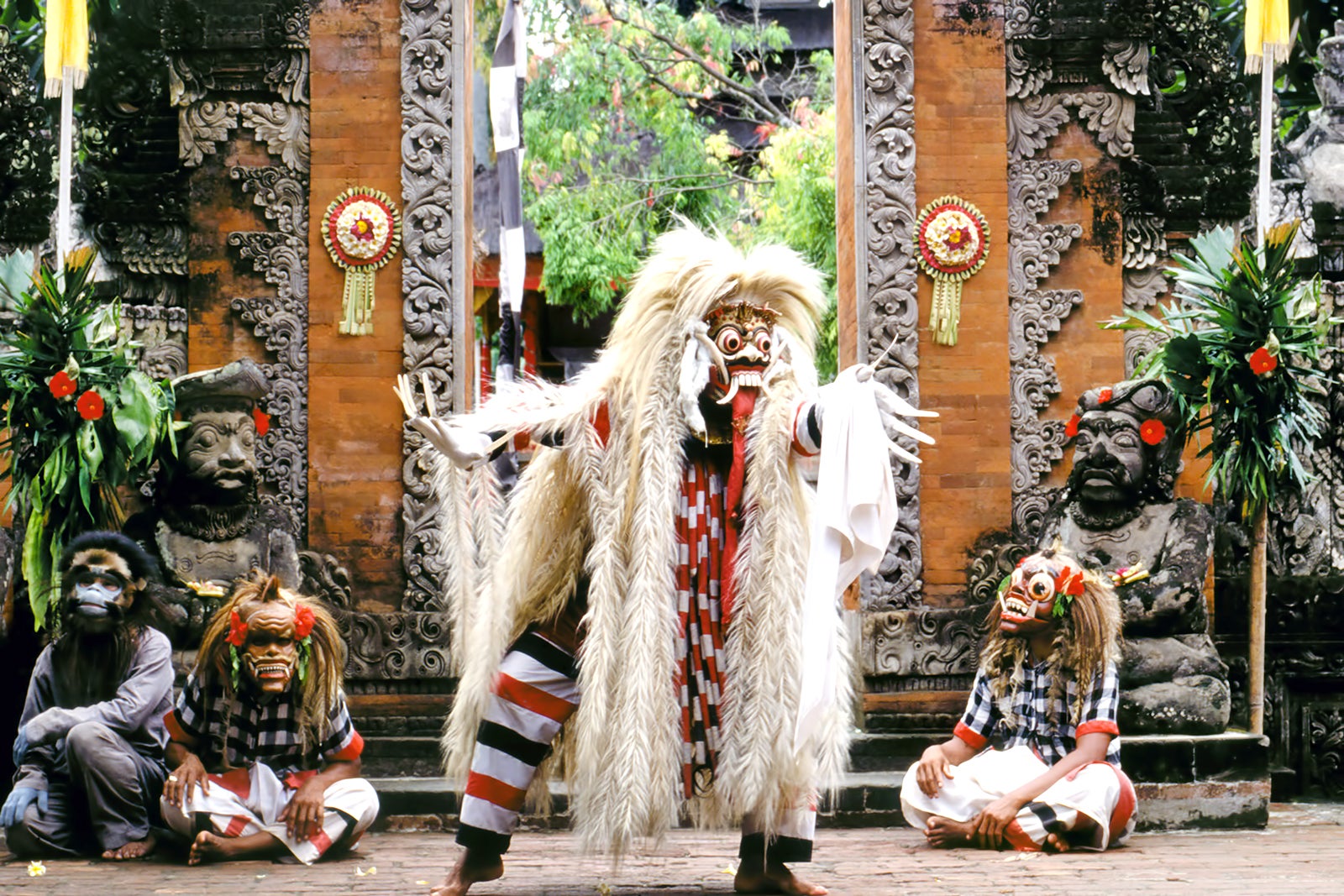 Bali: frequent and festive
Firstly, Bali has that unique Hindu culture, which permeates through most of its facets. Bali's packed annual calendar makes virtually any time of year good for a festive visit. There's an island-wide celebration for almost every month and season, from Galungan to the unique eve of Nyepi, the 'holy day of silence and seclusion', and annual cultural festivals such as the Bali Kites Festival. Local celebrations, vibrant temple anniversaries (one for each of the thousands of temples!) are held almost every month, thanks to the Balinese pawukon calendar system that sees a recurring celebration every 6 months on the Gregorian calendar.
Phuket: big and colourful
Thailand is world-renowned for its majestic Buddha statues and exotic temples, and Phuket has a few impressive landmarks as well, from the OId Town to the Big Buddha. Phuket also has a number of big special festivals which are also very popular, including Por Tor and the Vegetarian Festival, and then there's the nationwide splashing fun of Songkran every April.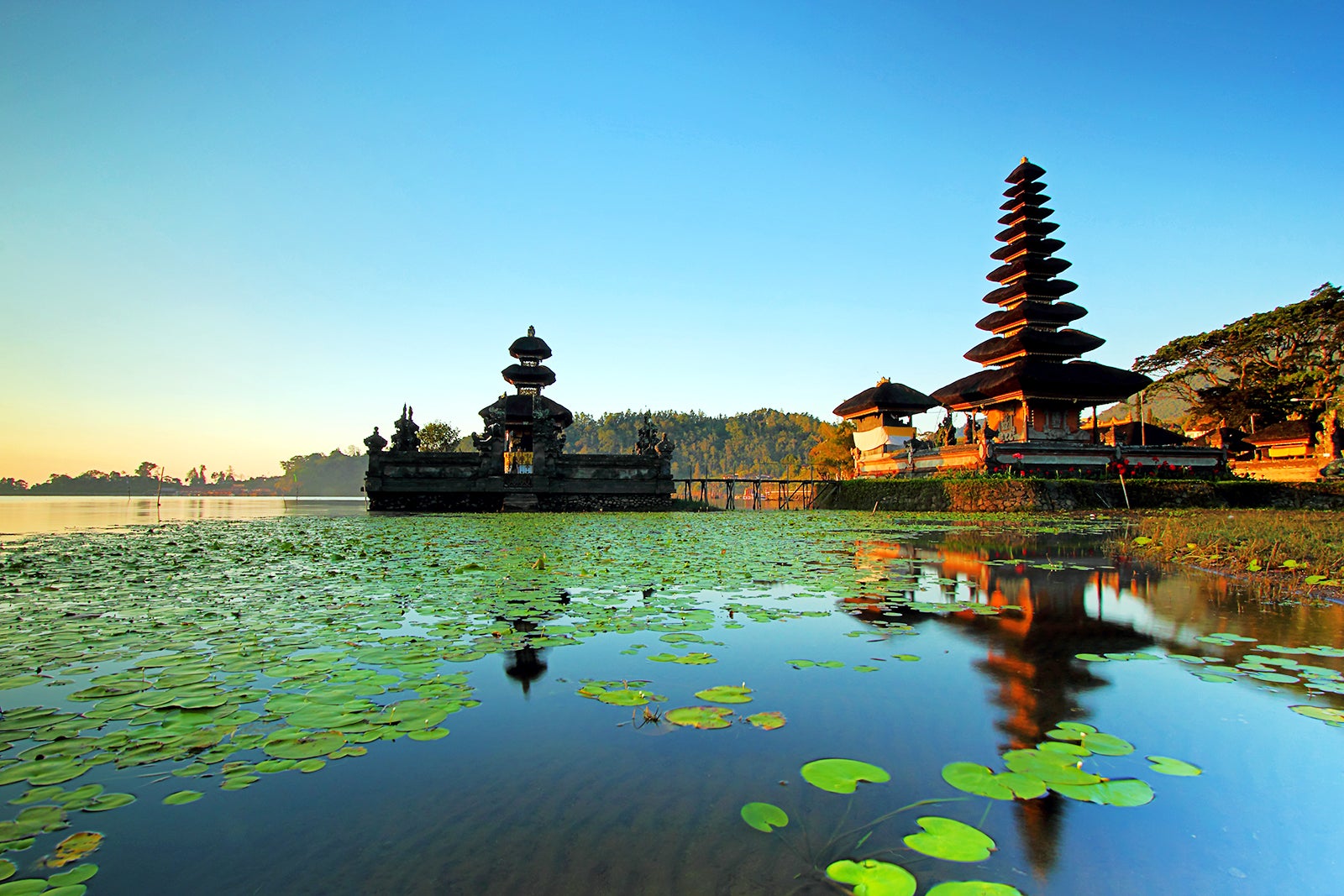 Bali: sea and mountains
Bali offers a good mix between stunning coastal views that you can enjoy from towering cliff edges and panoramic outlooks from dormant volcanoes in its central highlands. Most feature towering temple shrines as foreground features. Fantastic sunsets can be enjoyed along its western coasts, as well as from its elevated hills. Jimbaran Bay, Uluwatu and Tegalwangi Beach are picture-postcard spots to bring along your camera.
Phuket: coastal viewpoints
Phuket's various viewpoints are certainly impressive, the likes of Promthep Cape and Kata Viewpoint being among the most frequently photographed parts of the island. Khao Rang Viewpoint looks out over Phuket Town, while the rest are all coastal. Without doubt, Phuket is great if you're looking for coastal panoramas.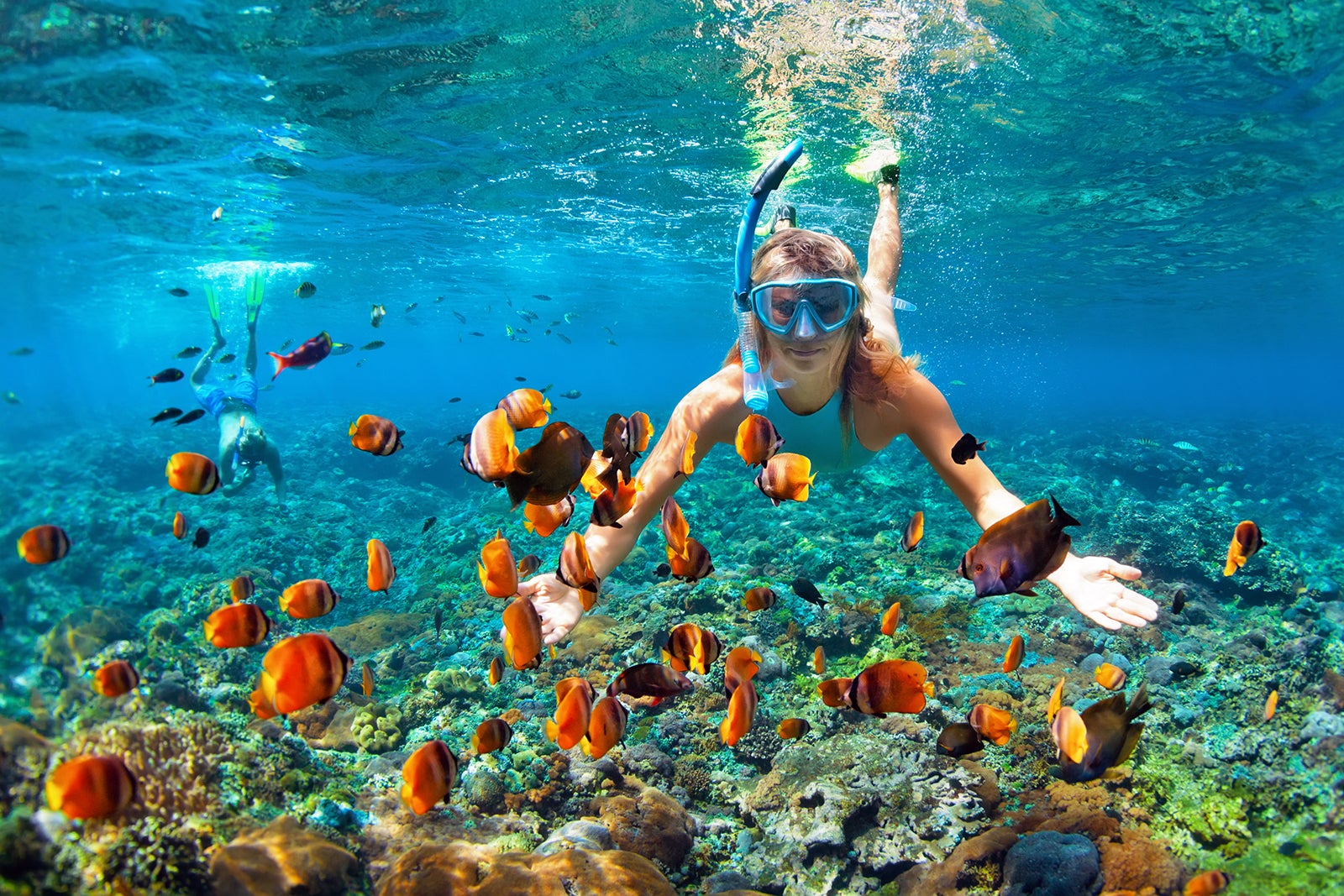 Bali: something for everyone
Bali is among the world's top surfing destinations, with its assortment of world-class reef breaks facing the Indian Ocean, and boasts similarly impressive spas and underwater wonders to explore. There's plenty of indoor attractions for rainy days, as well as activities for families with kids. The island has a wealth of choices for those who crave a bit of outdoor adventure, and it is also home to Waterbom Bali – possibly the best waterpark in all of Southeast Asia!
Phuket: undersea and overland
Phuket is well-known for its big sailing events, scuba diving and snorkelling, cabaret shows, and of course, the world-renowned Thai massage and Muay Thai boxing. Being a smaller island, Phuket has no mountain climbing or trekking opportunities and few other inland activities. Phuket does act as a great base for exploring nearby regions and islands, such as the stunning Similan Islands, the renowned Phi Phi Islands and the rugged Krabi coastline, among many others, all of which are easily reached within a few hours from Phuket.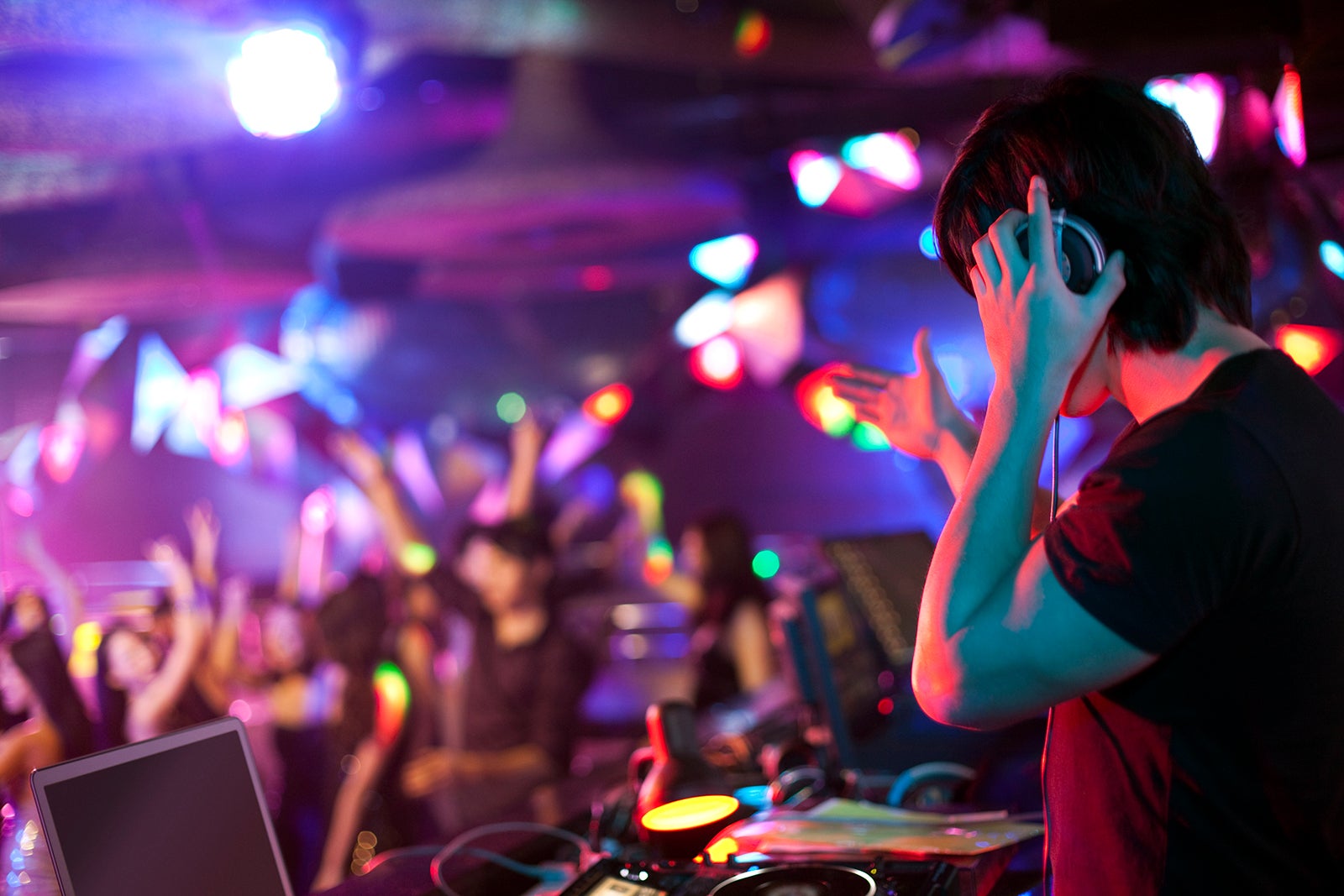 Bali: more sophisticated mix
Bali's nightlife scene has evolved a lot over the years, especially in Kuta and Legian, while beach clubs and rooftops are a recent trend in upscale spots in Jimbaran, Seminyak and Canggu. The nightlife scene here has rather more sophistication, regularly featuring big-name international DJs. International concerts and world digital music and DJ festivals have started to include Bali as among their tour legs, with popular venues being the Potato Head Beach Club in Seminyak and the Garuda Wisnu Kencana (GWK) cultural park.
Phuket: clubbing on a budget
Thailand's nightlife is known for its rather seedy edge, particularly in places like Pattaya and parts of Bangkok, with Patong being no exception. Indeed, one entire side-street off Bangla Road (Soi Seadragon) is almost exclusively occupied by go-go bars. Even so, you can always expect nights of wild partying at the modest selection of great clubs and the countless popular bars with sexy dancers and cheap drinks.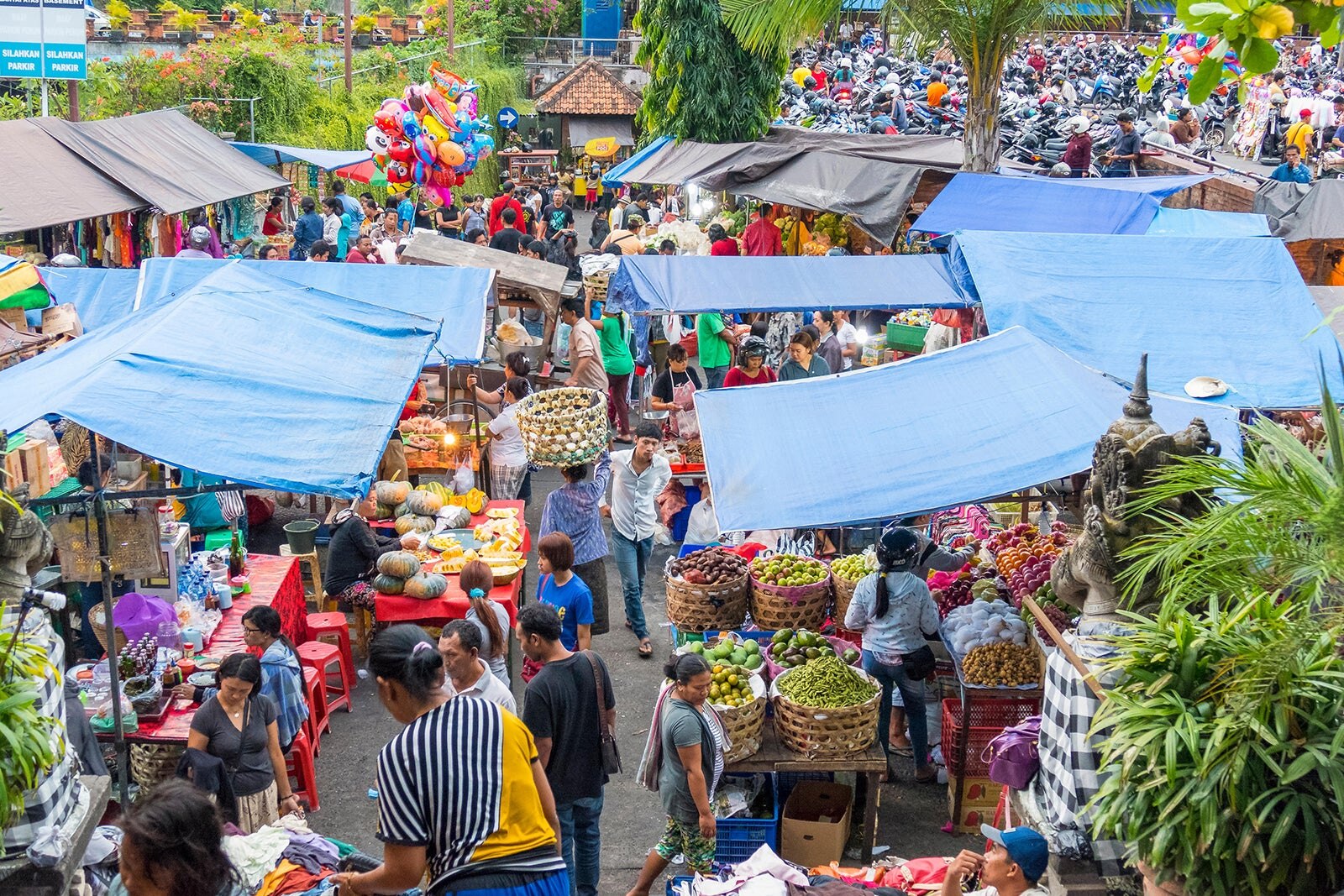 Bali: warm Balinese hospitality
The Balinese have a reputation for making guests feel welcome, and there are a number of rural places where you can get a real feel for the local life, away from the tourist crowds, including local markets and areas far from the main resorts. Still, there are built-up areas where village life and traditional ways still live on and that you can easily witness.
Phuket: Land of Smiles
Considering Thailand's nickname is the 'Land of Smiles', Thailand's people are as friendly as you might expect and known for their generally helpful nature. Phuket has been largely dominated by the tourism industry, making areas where you can experience local life far fewer and further between than Bali, other than in the streets of Phuket's Old Town. Phuket attracts quite a high society crowd during the high season, particularly with its major sailing events. Certain areas bear a notably exclusive atmosphere, with high-end shops, clubs and restaurants.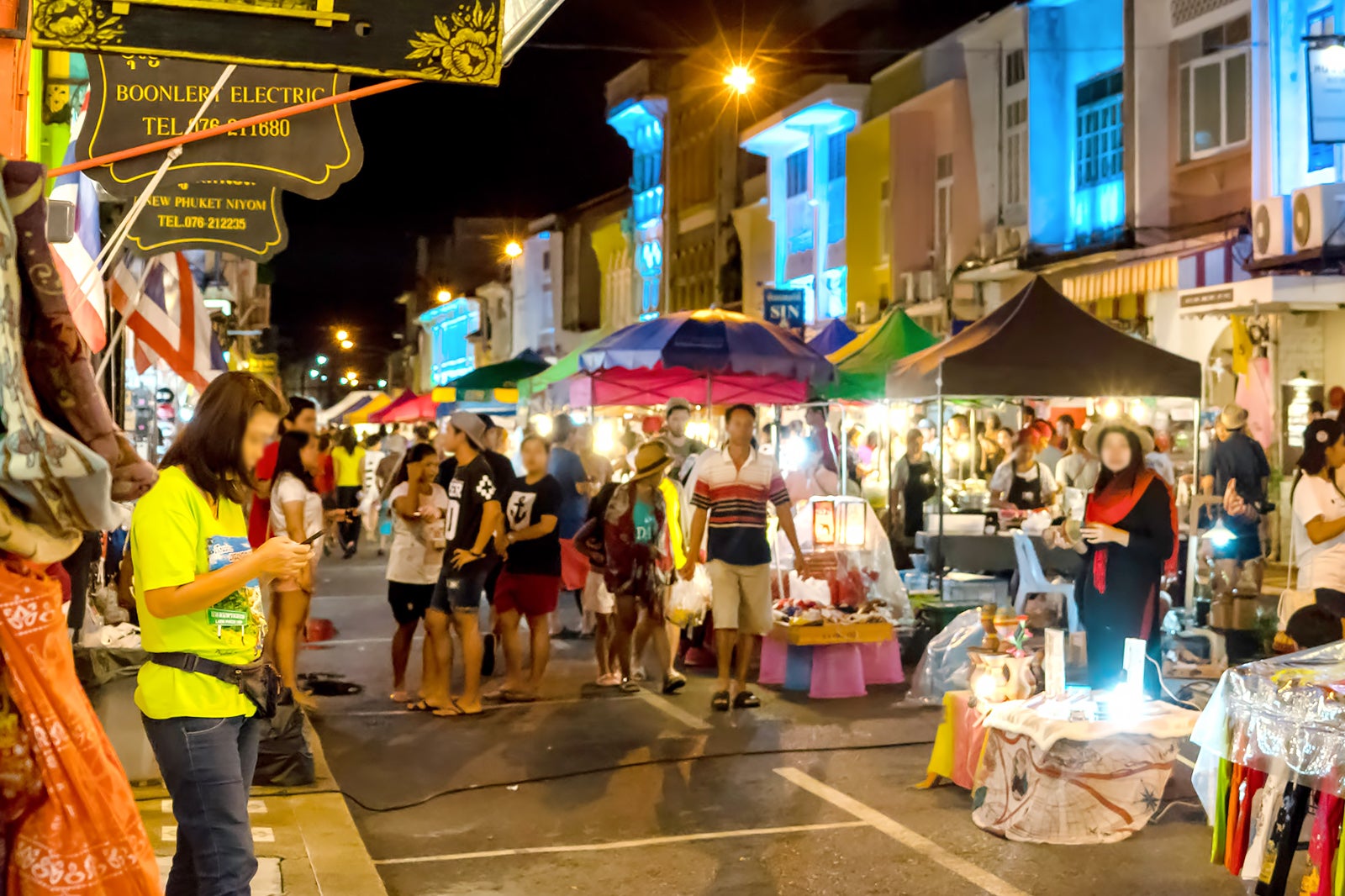 Bali: cheap bargains
For those looking for traditional souvenirs, Bali offers a wide range of local arts and crafts, with entire markets devoted to these items. Many skilled artists and sculptors in Bali create unending supplies of quality pieces, making bargaining a breeze. The island is also a haven for cheap knock-off items, such as watches, bags and sunglasses. Regarding malls, Bali is catching up fast, with several new facilities springing up to add a modern shopping experience to the island's more traditional retail scene.
Phuket: more malls
Phuket has a number of large and well-established shopping malls covering a wide range of prices, as well as a varied choice of local markets, so the island offers shoppers everything from designer labels to budget souvenirs. While you can find Thai silks in Phuket, it is a national product which is not actually produced on the island. Phuket also has a few small art studios mostly dotted around Phuket Town.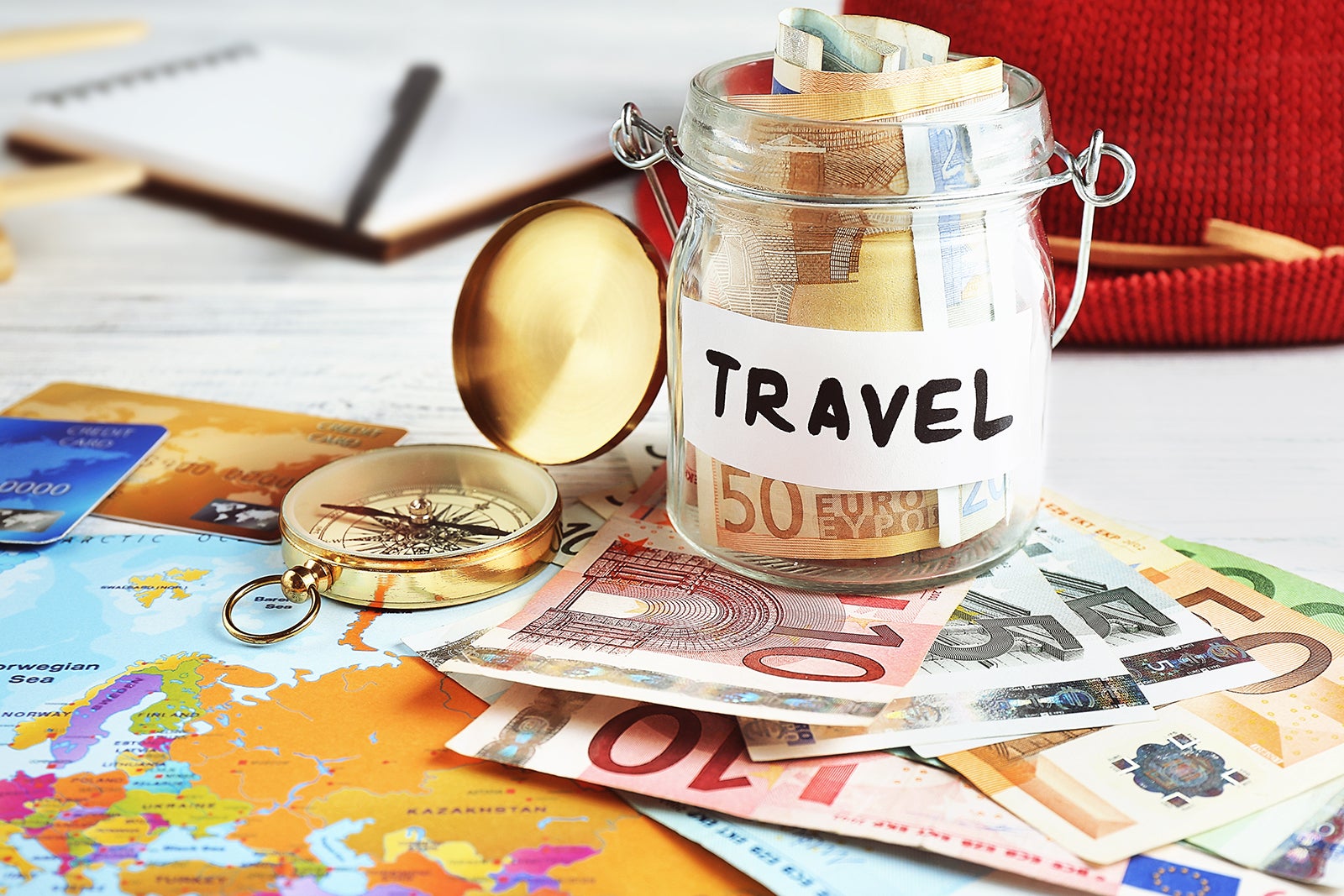 Bali: easy to be a 'millionaire'
The fairly weak Indonesian currency makes it very easy to be a 'millionaire' in Bali, though it can make transactions rather confusing and stuffs your wallet with practically small denominations. The US Dollar is universally accepted though, removing the need to convert currency at all, in some cases, and making it significantly easier to do so in others. Furthermore, the price of a local beer (perhaps one of the best measures of the cost of living) is slightly lower in Bali than in Phuket. A 330ml Bintang is averagely priced at under $2 at convenient stores. Cheap guesthouses abound in all of its popular resort areas.
Phuket: cheap, but not the cheapest
The Thai baht is pretty strong and converts into many western currencies at easy-to-calculate rates. The sheer choice available in one relatively small space makes it the perfect destination for any kind of traveller. To compare the cost of living, a 330ml Chang beer is an average ฿70 (US$ 2.00). Even so, most know Phuket as the most expensive place to live in Thailand (Samui, Koh Tao and Phi Phi are known to be cheaper alternatives), and Phuket is not really on Southeast Asia's backpacker scene.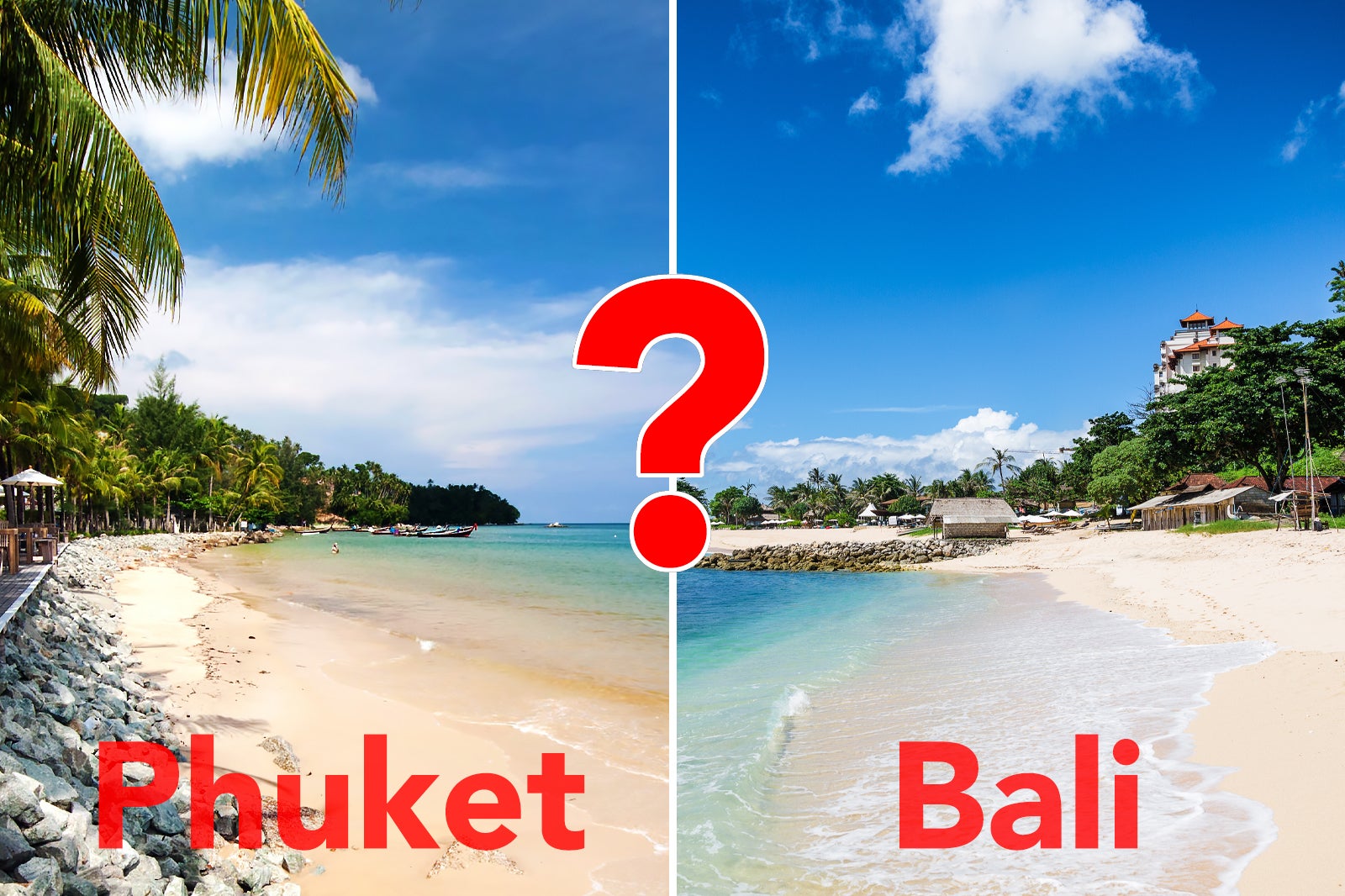 CONCLUSION: WHICH IS BEST?
Both Bali and Phuket are top options when planning a tropical island getaway. But preferences vary and there are some areas where one excels over the other. For overland attractions, Bali offers a wider range due to its larger area size with various terrain, offering not only beaches but also rainforests and mountains, lakes and flowing expanses of rice fields in between. Phuket's attractions are more plentiful, from cabarets and theatre shows, tours and outlying islands, and its smaller size makes it convenient for short trips and getting from one point to another.
Bali offers more hotel choices than Phuket does. If you're a surfer, Bali is your choice for its collection of world-class breaks. On the other hand, Phuket's beaches are more scenic and laidback, great for those preferring island beach escapades with a mix of water sports and just lazing on the sand. Phuket has a more varied party scene, ranging from cheap beer bars to super classy lounges. Bali's nightlife scene is evolving with world-class venues that frequently host international events.
Back to top