Taipei Zoo in Wenshan District is world-famous for its resident panda family, as well as an impressive array of birds, reptiles, insects and other animals. A well-designed attraction with a focus on conservation, research and education, its animals are well cared for while still being well enough displayed to make it an exciting day out.

The zoo was founded in 1914, but only moved to its current site in 1986, which is why it is sometimes known as Muzha Zoo – to distinguish it from the old Yuan-shan Zoo in the north of Taipei. Its most famous residents are adult pandas Tuan Tuan and Yuan Yuan, who were a gift from mainland China. They gave birth to Yuan Zai on 7th July 2013 – the first panda cub ever born in Taiwan.
Taipei Zoo - one of the highlights of 19 Best Things to Do in Taipei (Read all about Taipei here)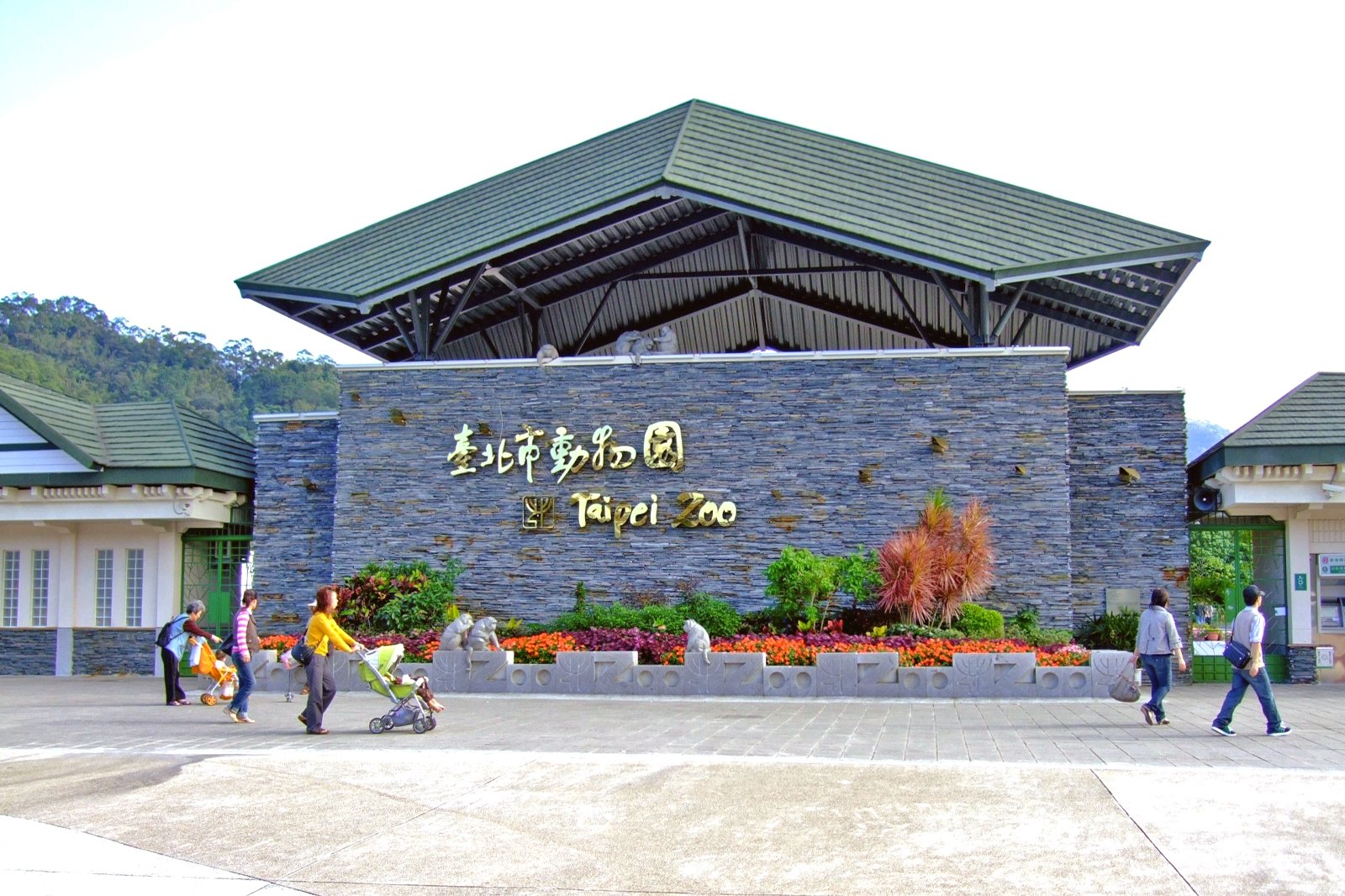 Taipei Zoo has 8 outdoor and 6 indoor display areas. These include:
Formosan Animal Area for creatures native to Taiwan, including the black bear, wild boar and clouded leopard.
Children's Zoo for domesticated animals which the young ones can get up close with, including alpacas, rabbits and ponies.
Asian Tropical Rainforest Area for animals from such reasons, including Malaysian tapir, Asian elephants and pygmy hippopotamus.
Desert Animal Area for creatures from arid regions, including addax and camels.
Africa Animal Area for the particularly famous creatures from National Geographic, including giraffes, lions, white rhinoceros and African elephants.
Bird World for animals which live on the wing, including flamingos, eagles and scarlet ibis.
Penguin House for penguins, obviously.
Amphibian & Reptile House for lizards, snakes, turtles and frogs.
Temperate Zone Animal Area for creatures from seasonal parts of the world, including mountain lions, American bison and grey wolves.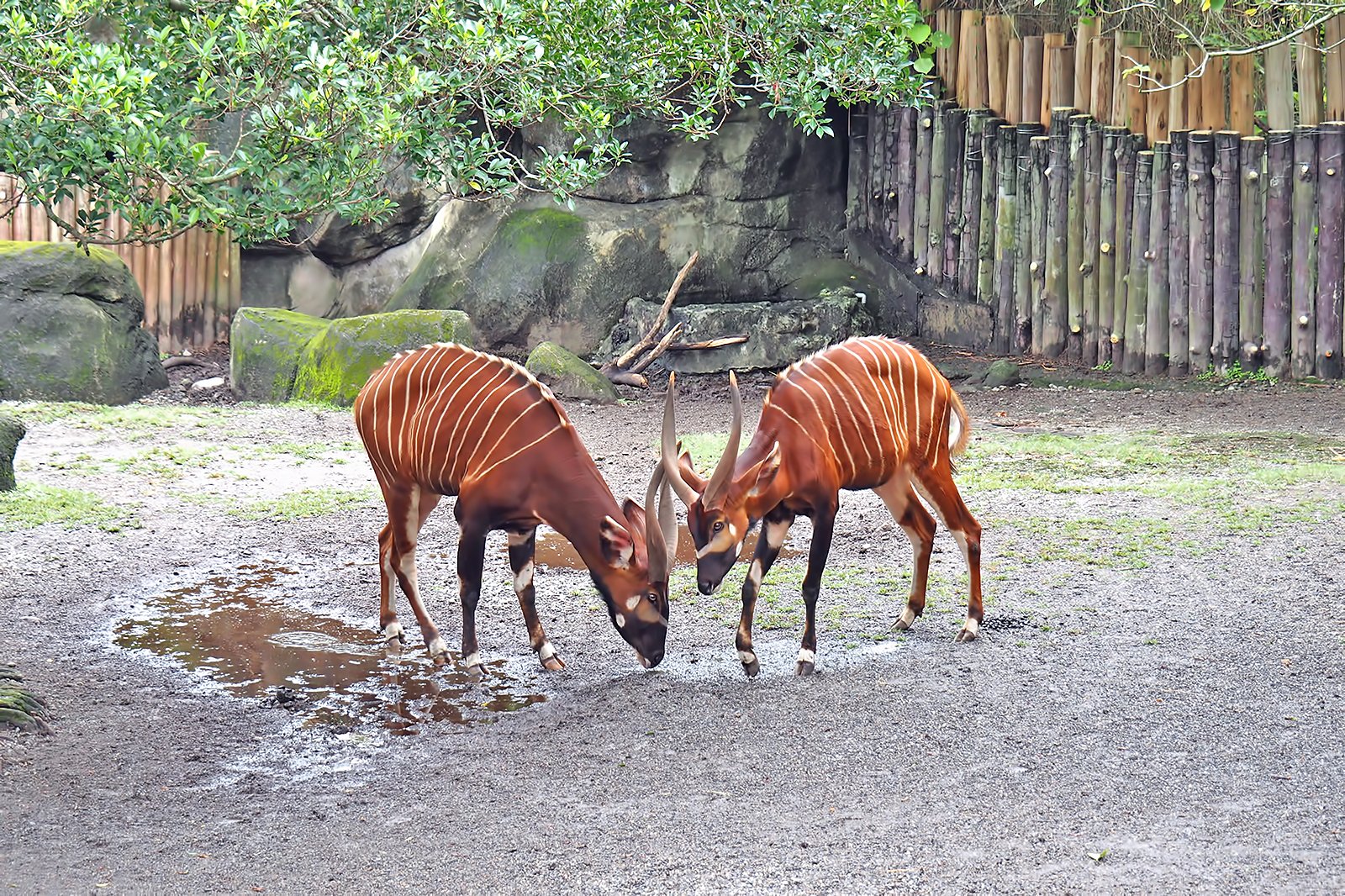 Covering 165 hectares, Taipei Zoo is easily a full day's activity and involves a lot of walking, though there is an internal shuttle service to take you around, which costs NT$5 per person for a single ride. The entrance area has bag lockers and there are toilets and restaurants dotted throughout. Entrance costs NT$60 for adults and NT$30 for children (under 18). Preschool children (under 5) get in free.
Taipei Zoo is easily located at the end of the MRT's Brown (1) Line, with its own station a short distance from the park's entrance. There are also 2 Maokong Gondola stops – the main terminus near the entrance to the zoo and the south station towards the back.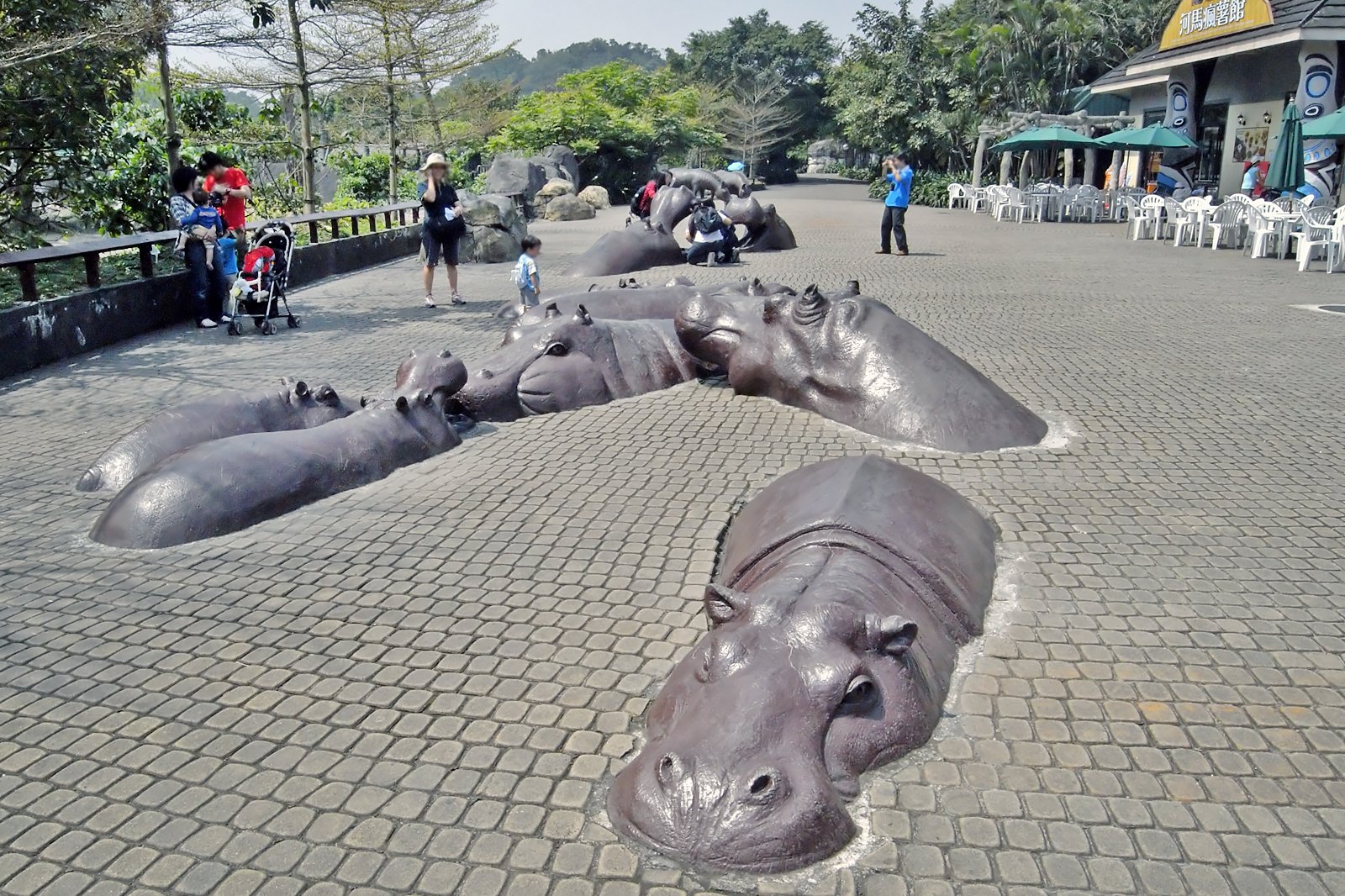 Taipei Zoo
Location: No. 30, Section 2, Xinguang Road, Wenshan District, Taipei City, Taiwan 11656
Open: Daily from 9am to 5pm
Phone: +886 (0)2 2938 2300
Back to top