The weather in Seoul is categorised as a temperate climate – it comprises 4 distinctive seasons, namely spring, summer, autumn, and winter. Spring lasts from early March to May, when beautiful cherry blossoms, azaleas, forsythia, and royal azaleas are in full bloom. Floral festivities take place to signal the official arrival of spring in Seoul. During this season, the average temperatures in Seoul are about 16.5°C in the afternoon and 5°C at night.
60% of Seoul's annual rainfall also takes place during the summer, from June till early September. The city can get quite hot as well, with average high temperatures at 29°C and average low temperatures at 19.7°C. If you're travelling to Seoul during this time, carry umbrellas and wear sunscreen whenever you're outdoors.
Seoul Weather - one of the highlights of Seoul Travel Essentials (Read all about Seoul here)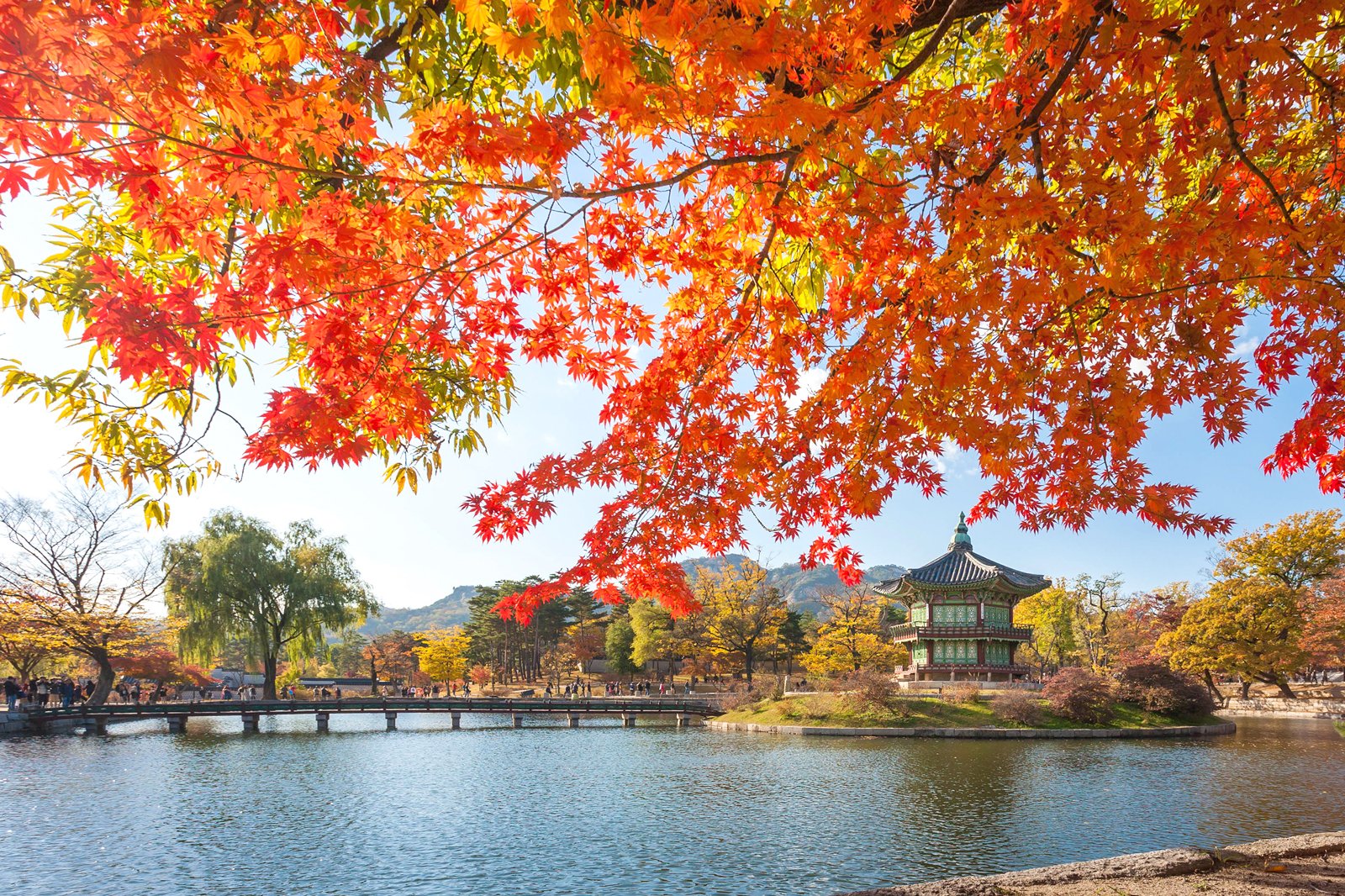 Autumn lasts through September until November, with average temperatures measuring between 19.5°C and 8.5°C. During these months, the climate in Seoul is noteworthy for clear blue skies while its verdant mountains and expansive city parks are blanketed with vibrant golden and red autumnal leaves.
During the winter months, the weather in Seoul is extremely cold, windy and dry. Temperatures can drop as low as -15°C during the coldest days, but you still can enjoy a number of recreational opportunities during your stay in Seoul.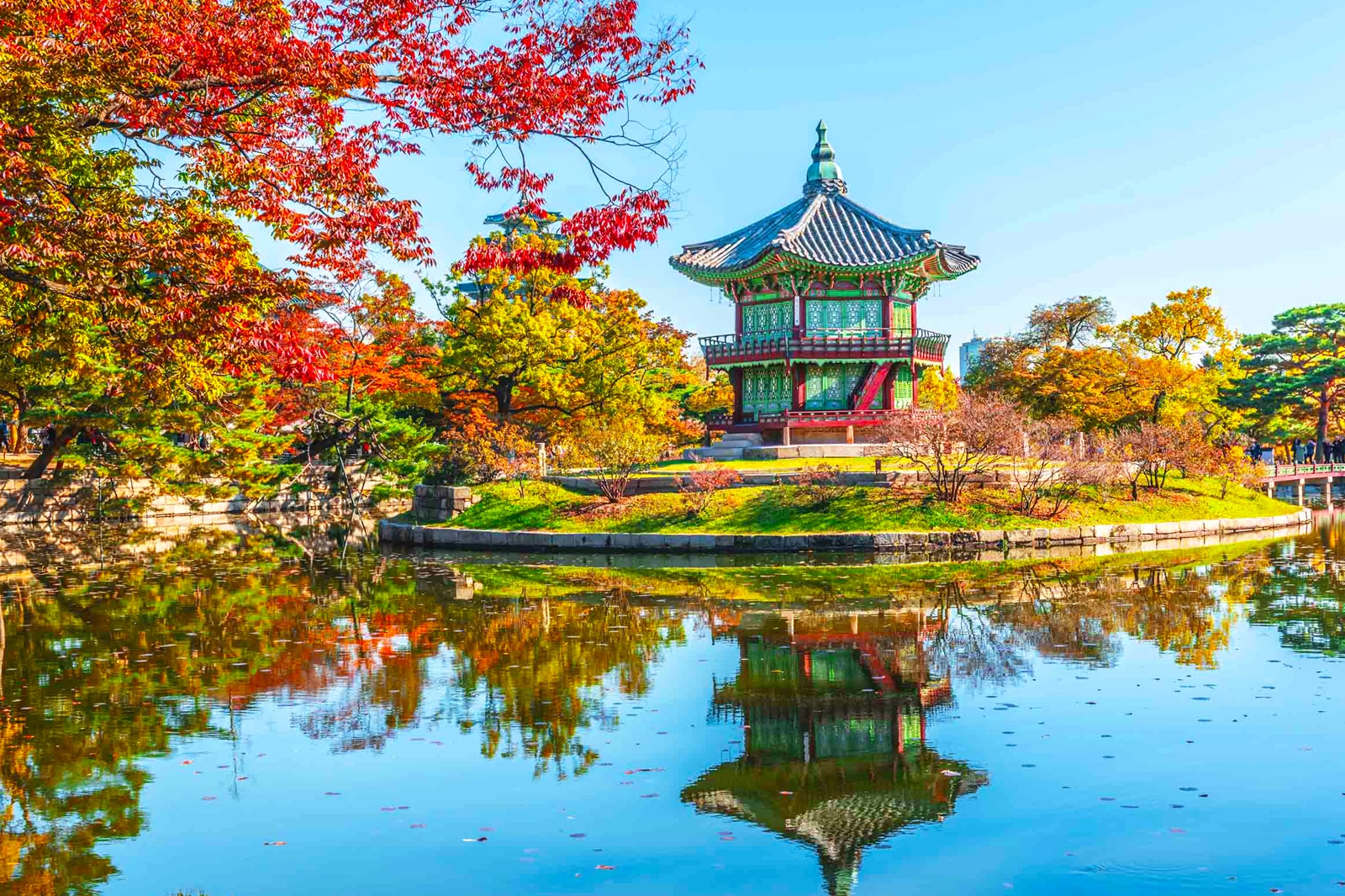 Best Time to Go
The best time to go to Seoul is during autumn, between September and November. The city experiences mild weather and gentle breezes at this time of the year, and offers gorgeous views of vibrant blue skies against a spectacular backdrop of hillsides. Cultural festivals such as the Seoul Drum Festival (mid-September), Andong Maskdance Festival (September–October), and Jinju Namgang Yudeung Lantern Festival (early October) are celebrated in South Korea.
Visit Seoul in spring, when cherry blossoms in vibrant hues of pink, violet, and white are in full bloom within the city and beyond. If you're in the city in mid-April, you'll be able to enjoy Yeouido Spring Flowers Festival – activities range from lively floral parades and street performances, to photography and art exhibitions.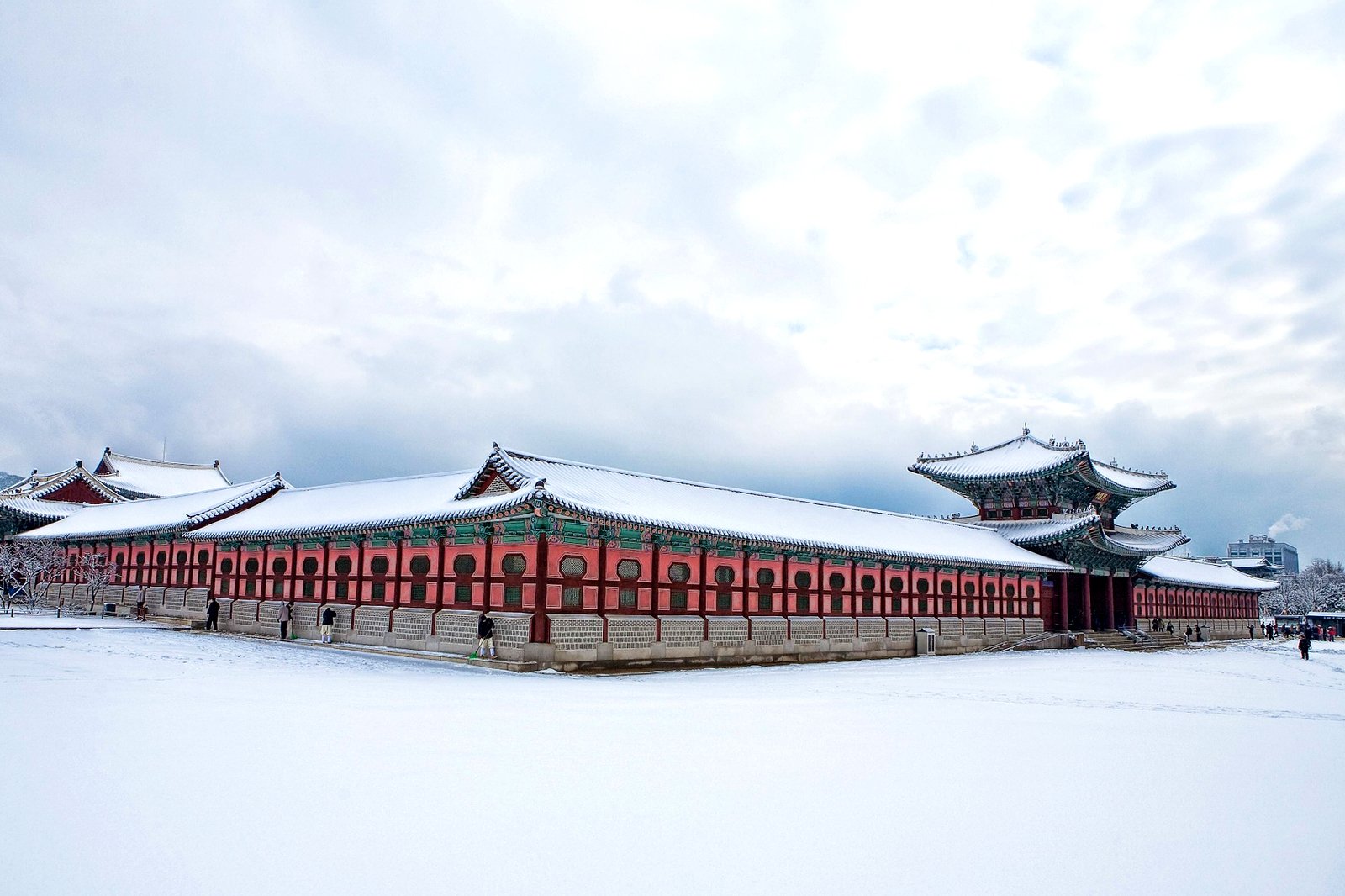 Winter Season in Seoul
Winter in Seoul typically lasts from December until mid-March, with average temperatures ranging between 10°C and -10°C. While many avoid planning their trip to Seoul during the bitter winter months, there are plenty of family-friendly activities to enjoy, including ice-skating, skiing, and snowboarding.
During winter, locals often make their way to the city's numerous shopping malls, dance clubs, music bars, and jjimilbang (public bathhouses) to escape the cold Seoul weather.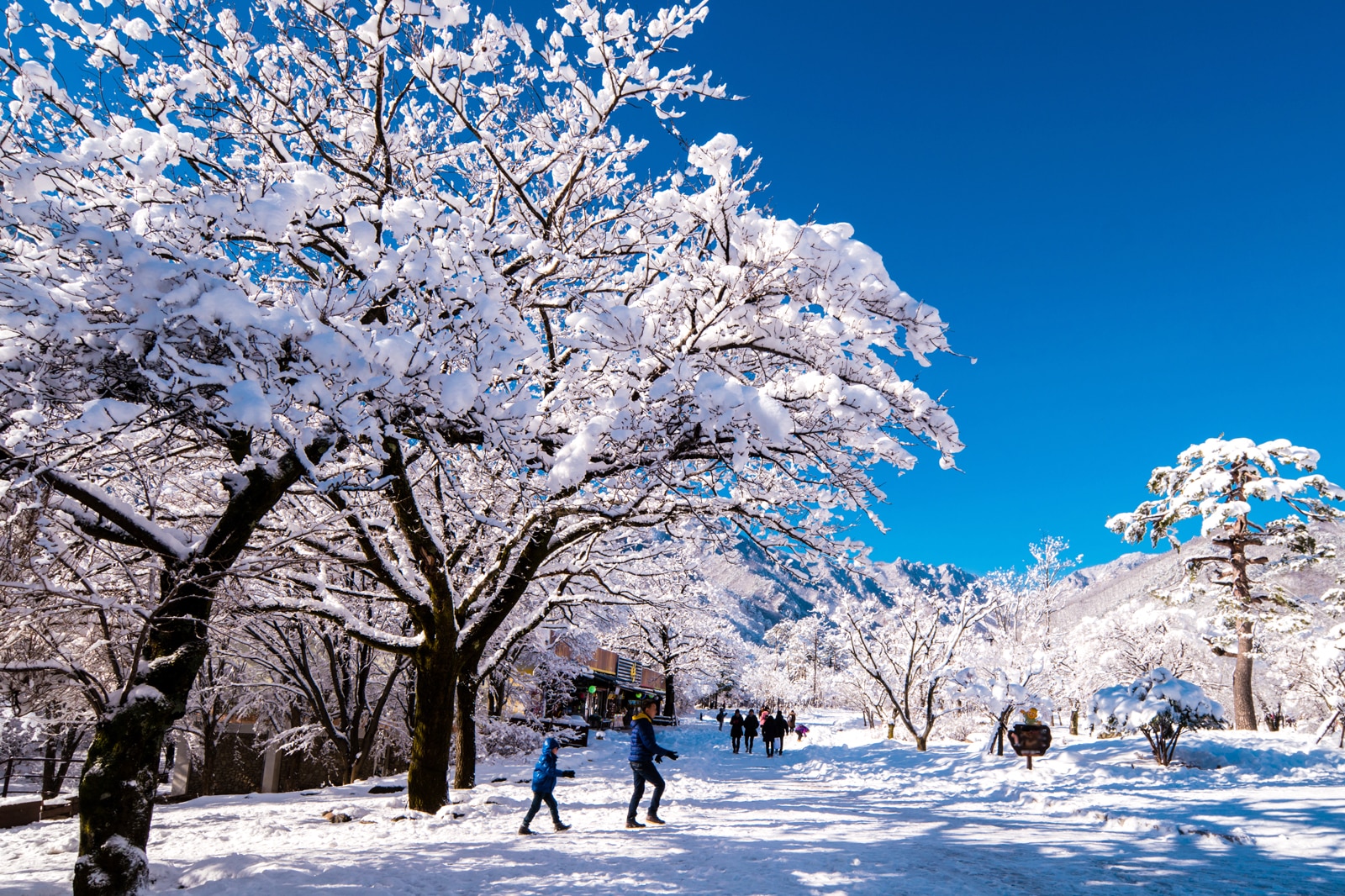 Back to top