N Seoul Tower at Mount Namsan offers striking views of Seoul and its surroundings. The 237-metre-tall tower was built in 1969 to broadcast local and international TV and radio channels within the capital city, but is now regarded as one of Seoul's must-visit attractions.
Some of its main attractions include a digital observatory, an open-air terrace, N Grill French restaurant, and the Pavilion cultural space. Located in Tower 3F, the digital observatory offers a 360-degree view of Seoul and beyond. You can also learn about of Korea's history through 32 LCD screens on site.
N Seoul Tower - one of the highlights of 18 Best Things to Do in Seoul and 15 Best Things to Do After Dinner in Seoul (Read all about Seoul here)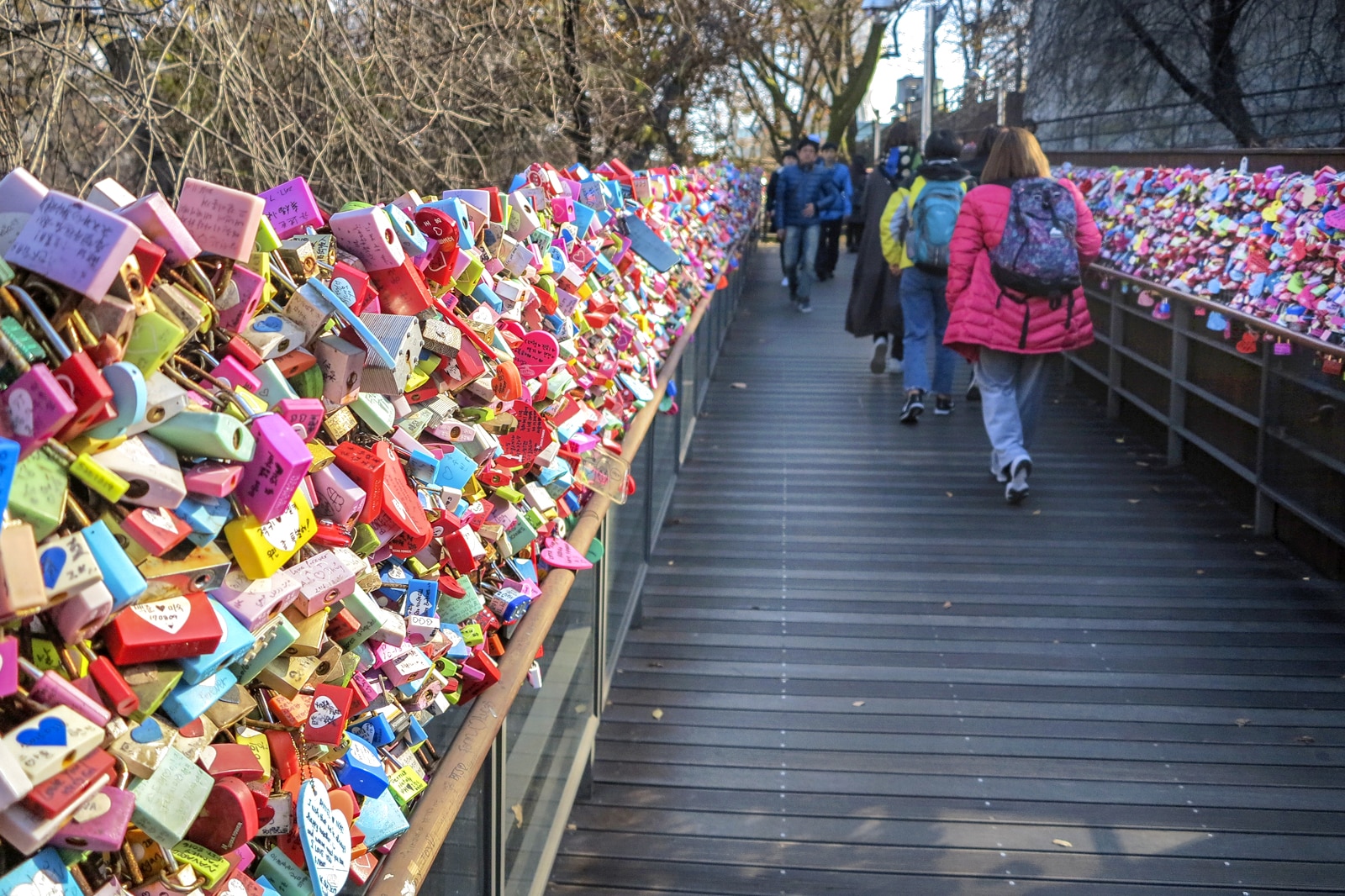 N Seoul Tower has an open-air terrace in Tower 1F. The wooden deck is a popular spot for attaching couple's padlocks and handwritten notes to the fence as a symbol of love. You can enjoy a full course dinner with views of Seoul at N Grill, a fine-dining rotating restaurant at the highest point of N Seoul Tower. The ambience here is very exclusive and intimate – ideal for those who looking to splurge on a romantic dinner with their loved one.
Admission to the N Seoul Tower's observatory costs around 10,000 won for adults and 8,000 won for children and senior citizens. N Seoul Tower is accessible via Namsan cable car, shuttle bus, or the Seoul City Tour bus, all of which takes you to the tower at various price points.
The Namsan Sunhwan shuttle bus takes you to the base of Namsan Mountain from the Myeongdong, Seoul and Chungmuro subway stations for about 1,200 won per person.
N Seoul Tower
Back to top