Gyeongju Information
Gyeongju Travel Guide
Our Gyeongju information guide consists of useful tips when travelling to this South Korean city. Known as a 'museum without walls', Gyeongju served as the residence of the Silla rulers for more than 1,000 years. The city still has a number of remains and archaeological sites dating back to that period – it's also the place to visit if you want a glimpse of the real Korea.
Apart from its rich history, Gyeongju is also popular for its charming landscape, the nearby mountains, hiking trails, springtime flowers, cherry blossoms, and forest areas. What further makes exploring this city very convenient is that the place is well-connected and most of the sites are at a walking distance from one another.
1
Best Time to Visit Gyeongju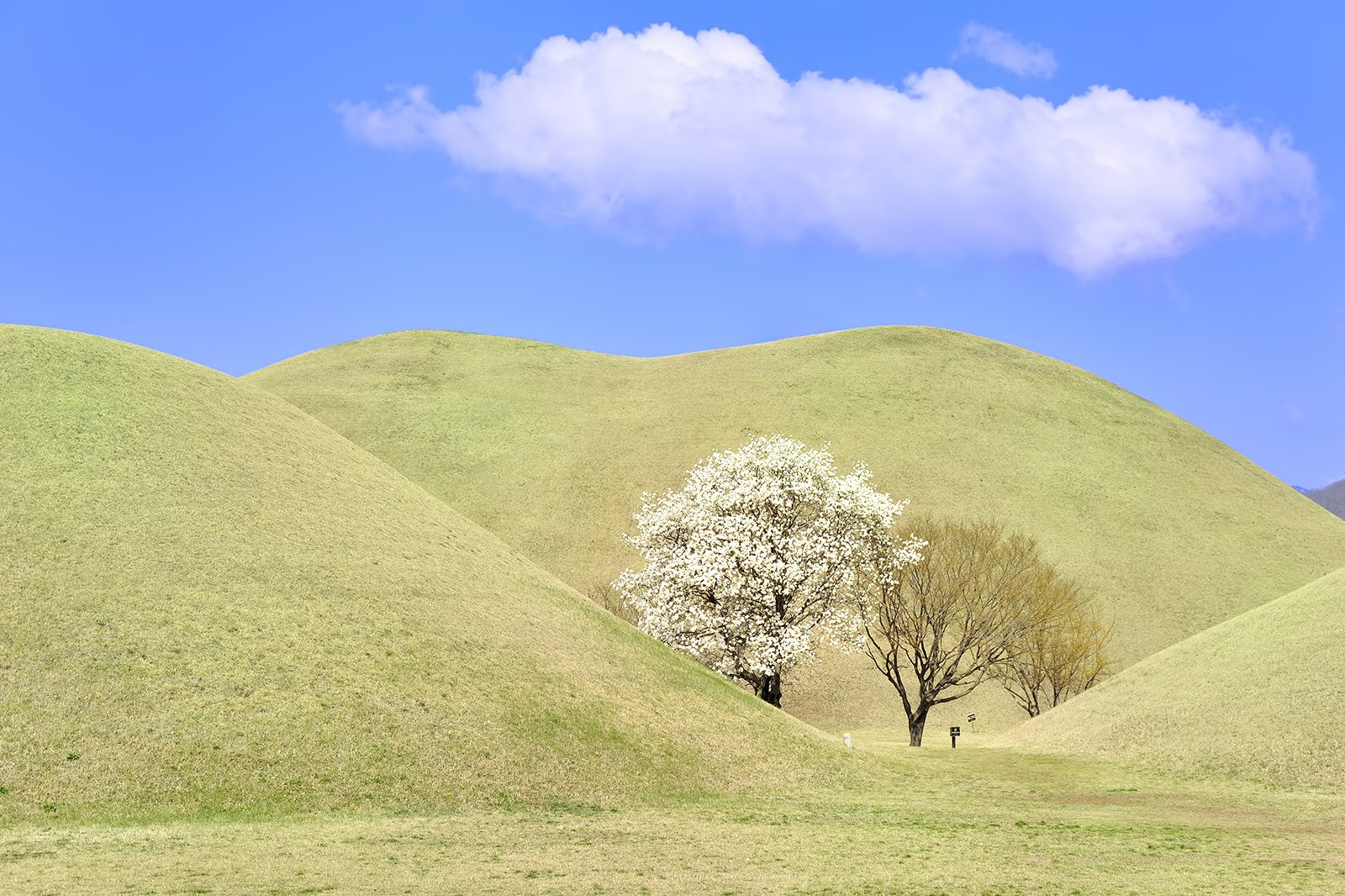 The best time to visit Gyeongju depends on the type of holiday you're looking for. Like the rest of South Korea, the coastal city enjoys 4 distinct seasons with temperature differences between the city and the inland regions.
The best time to visit Gyeongju is in spring (March–May), when the average temperature is around 12°C (54°F). The monsoon season usually starts from late-June until early August – avoid this season as typhoons are common occurences during summer and autumn.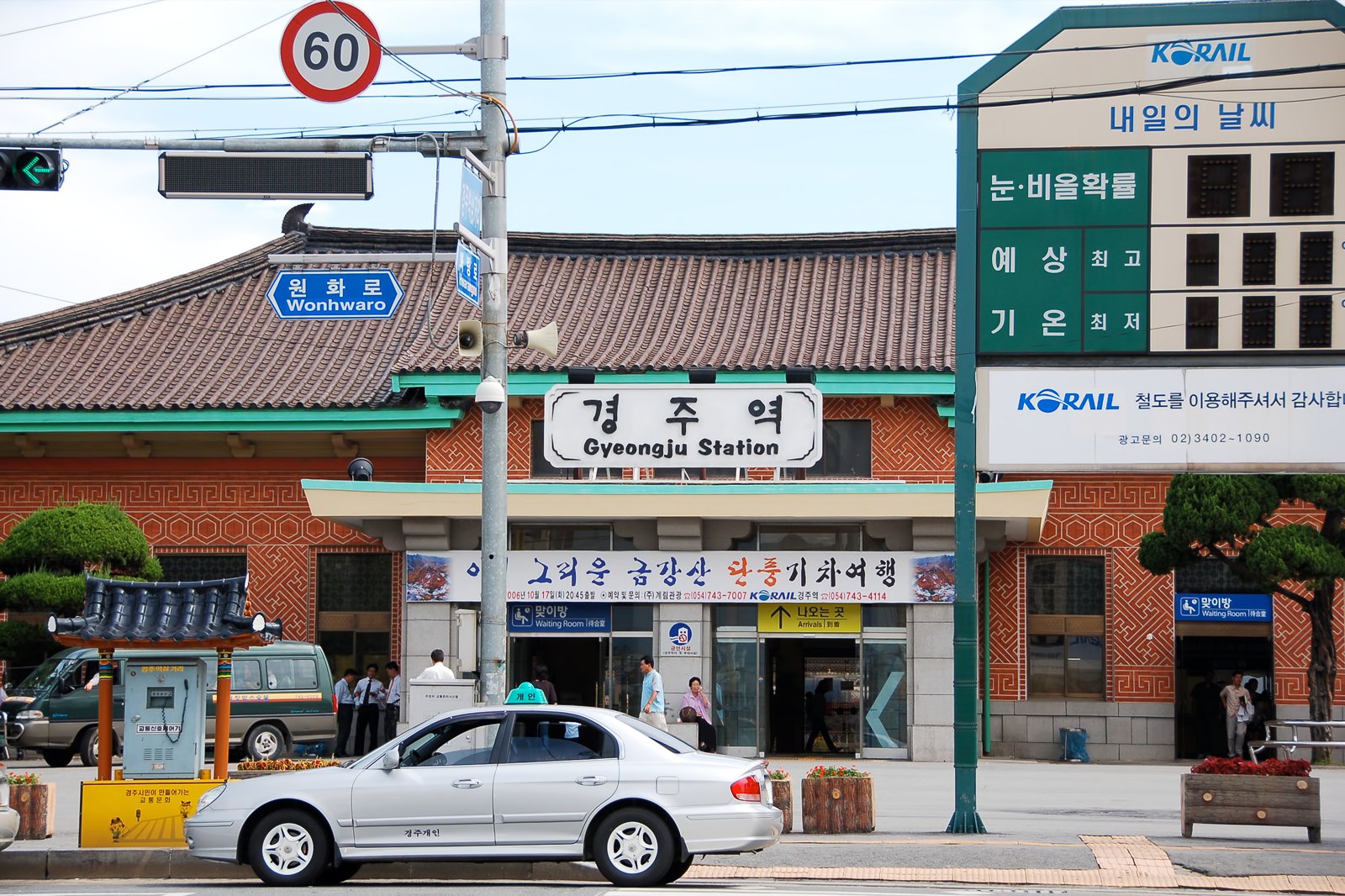 When it comes to getting around Gyeongju, there are a number of transport options available for tourists. The most common (and inexpensive) methods are cycling and walking, especially if you're staying within the city centre.
Bicycle
As most of the tourist spots are close to one another, cycling is a great option in travelling around Gyeongju, especially if you enjoy physical activity. There are a number of bicycle courses across the city – make sure you stick to the right course as traffic can get rather hectic during rush hour. You can rent bicycles by the day or by the hour from a number of rental shops.
Bus
Gyeongju is well connected by local buses, both regular and deluxe, which travel throughout the area. You can find buses to each and every tourist destination in Gyeongju, and this is a great way to travel within the city especially for travellers who are on a modest budget.
Taxi
Taxis in Gyeongju are good options for convenience, but most drivers speak Korean and basic English. Choosing this mode of transportation works best when you can afford it and need to cover maximum ground within a limited time frame. One thing that's worth noting here is that you need to have all your destinations written down in Korean and show them to the driver when you board the cab.
photo by riNux (CC BY-SA 2.0) modified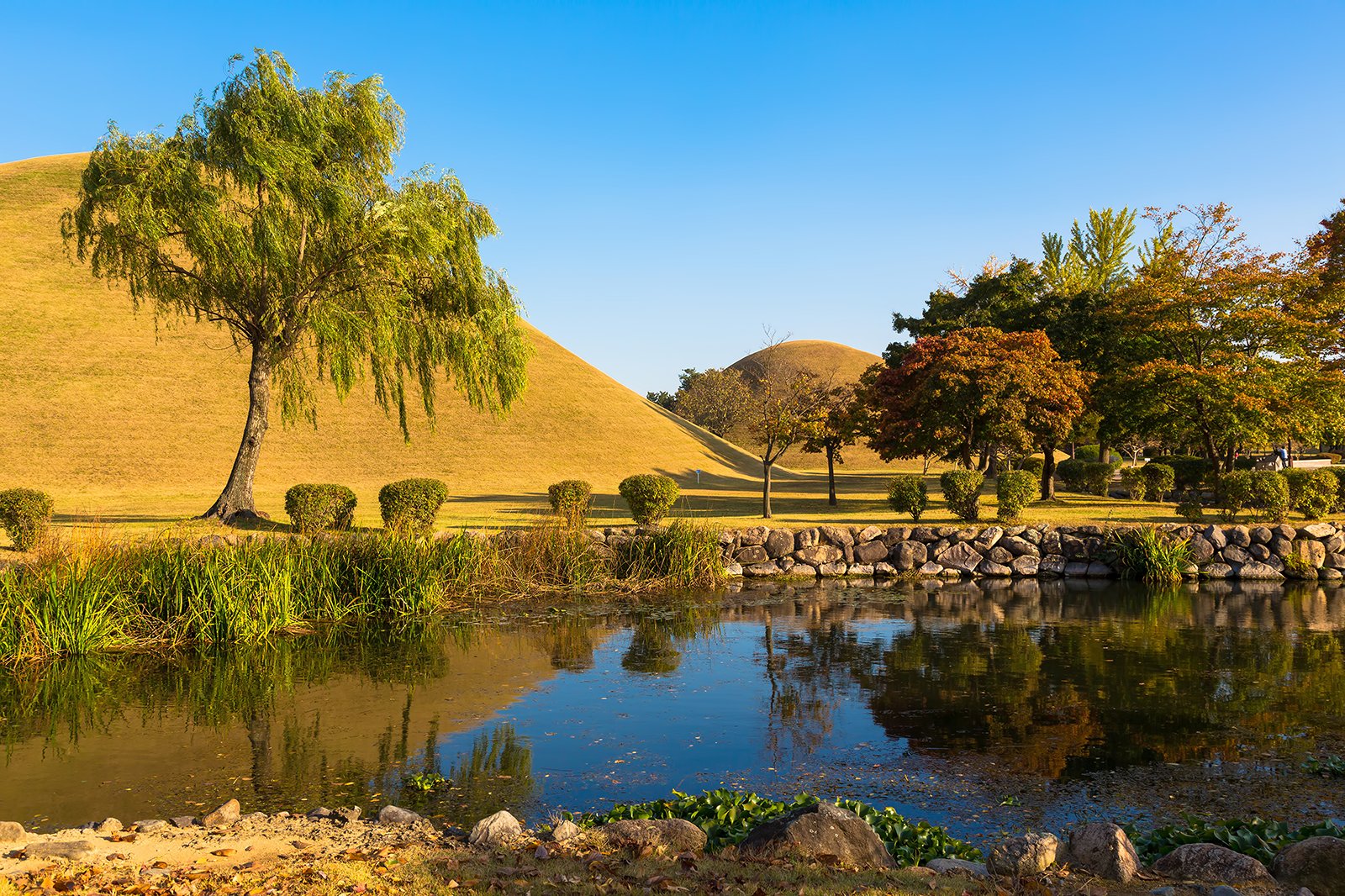 It's good to know some basic Korean etiquette as Gyeongju has a lot of temples and historic spots worth visiting. There are also miles of hiking trails within nature reserves, so make sure you pack comfortable clothes and sturdy walking shoes if you're planning to enjoy some outdoor activities.
Gyeongju is also one of the busiest tourist destinations in South Korea. If you're visiting during the peak season, make sure you hit up the tourist spots early in the day, so that you can enjoy the sites without having to deal with the crowds.
Here are some basic tips to keep in mind when travelling in Gyeongju:
Carry mosquito repellent and sunscreen if you're heading for the waterfalls and nature reserves.
When visiting temples, leave your shoes outside and enter through the side door. Also dress modestly out of respect for the monks and devotees.
Avoid drinking tap water
If you're eating street food, make sure the place is clean
Take care while crossing the streets – scooters and delivery boys tend to travel at high speeds
Credit cards are accepted at major stores, but smaller shops usually operate bf cash
Tipping isn't encouraged – just say thank you and give a slight bow
Back to top