Palawan weather comes in 2 main seasons: wet and dry. The dry season runs from October to May, while the wet season runs from June to September. Due to ocean and wind currents and differences in geography, weather conditions aren't exactly the same across the length of the province. You can sometimes see differences between Coron and El Nido, toward the northern tip of the province, and Puerto Princesa, the capital city of the province located about 300 km south.
You may already have guessed that the best time to visit Palawan is during the dry season. More specifically, coming in February and March will mean you get almost no chance of rain. This is also just before the hottest period of the year begins, so temperatures are generally more comfortable.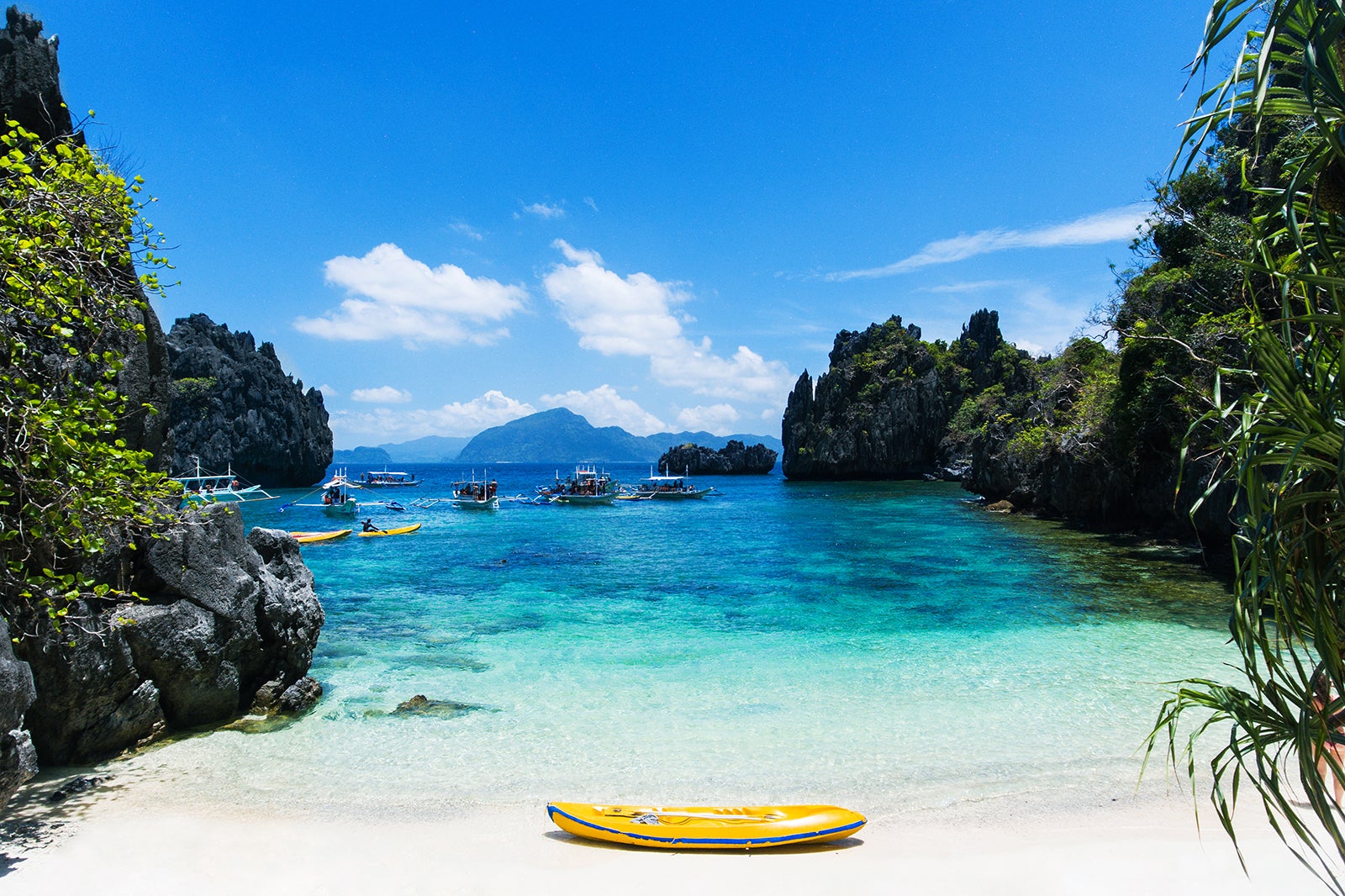 Palawan dry season
Palawan's dry season starts in October and ends in May. For the best combination of agreeable temperatures of around 27°C and as little rain as possible, the best time to visit Palawan is between February and March. The first months of dry season can still be rainy, while the last months are usually pretty hot and humid. It's not an exact science though, so don't be too shocked if the weather doesn't exactly meet expectations.
Palawan wet season
From June to September the monsoon season settles upon Palawan. One positive here is that the temperature doesn't vary that much and remains at an average of around 27°C, with peaks that can reach 33°C in May and June. Going to Palawan during the wet season is not recommended. Heavy rains hammer the region and tropical storms can happen at any time, especially in the northern areas of the province. It's worth knowing that the rainy season lasts longer on the eastern side of Palawan. If you come to Palawan in October, head to the west coast to avoid the rain.
Back to top