Si Phan Don
4,000 Islands in Champasak
Si Phan Don (4,000 Islands) is an archipelago in the Mekong River containing a large number of islands of varying shapes and sizes, some of which are often submerged during the monsoon season. The southern islands of Don Dhet and Don Khong are the most visited, while the rest are uninhabited due to their minute size.
Both of the major islands are close to the Cambodian border – the closest Lao cities to Si Phan Don are Champasak and Pakse, both of which offer buses and vans to the archipelago. You can also use the islands to enter Cambodia via Voen Kham, as long as you have a valid visa.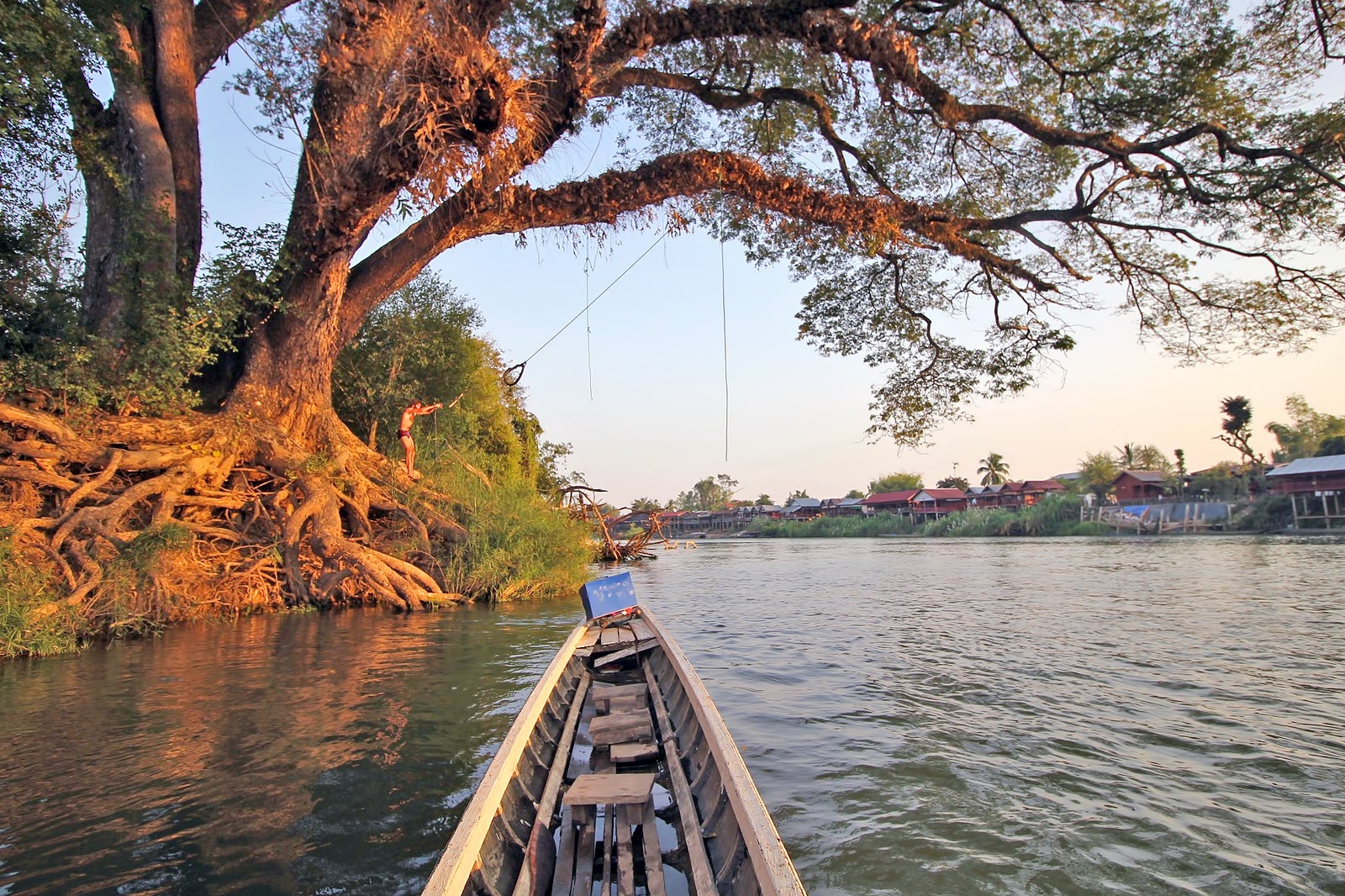 The best time to visit the islands is from November to January, when the weather is dry but cool enough to enjoy biking and walking in the town areas, as well as swimming in the Mekong. March through to May brings scorching temperatures, while the monsoon rains cause floods between June and October.
Don Dhet and Don Khong offer basic accommodation with running water and electricity, but neither of them has ATMs so it's a good idea to carry some cash with you. The waters to the south of Si Phan Don, by the Cambodian border, are home to the elusive Irrawaddy dolphin. They usually make their appearance from December until May.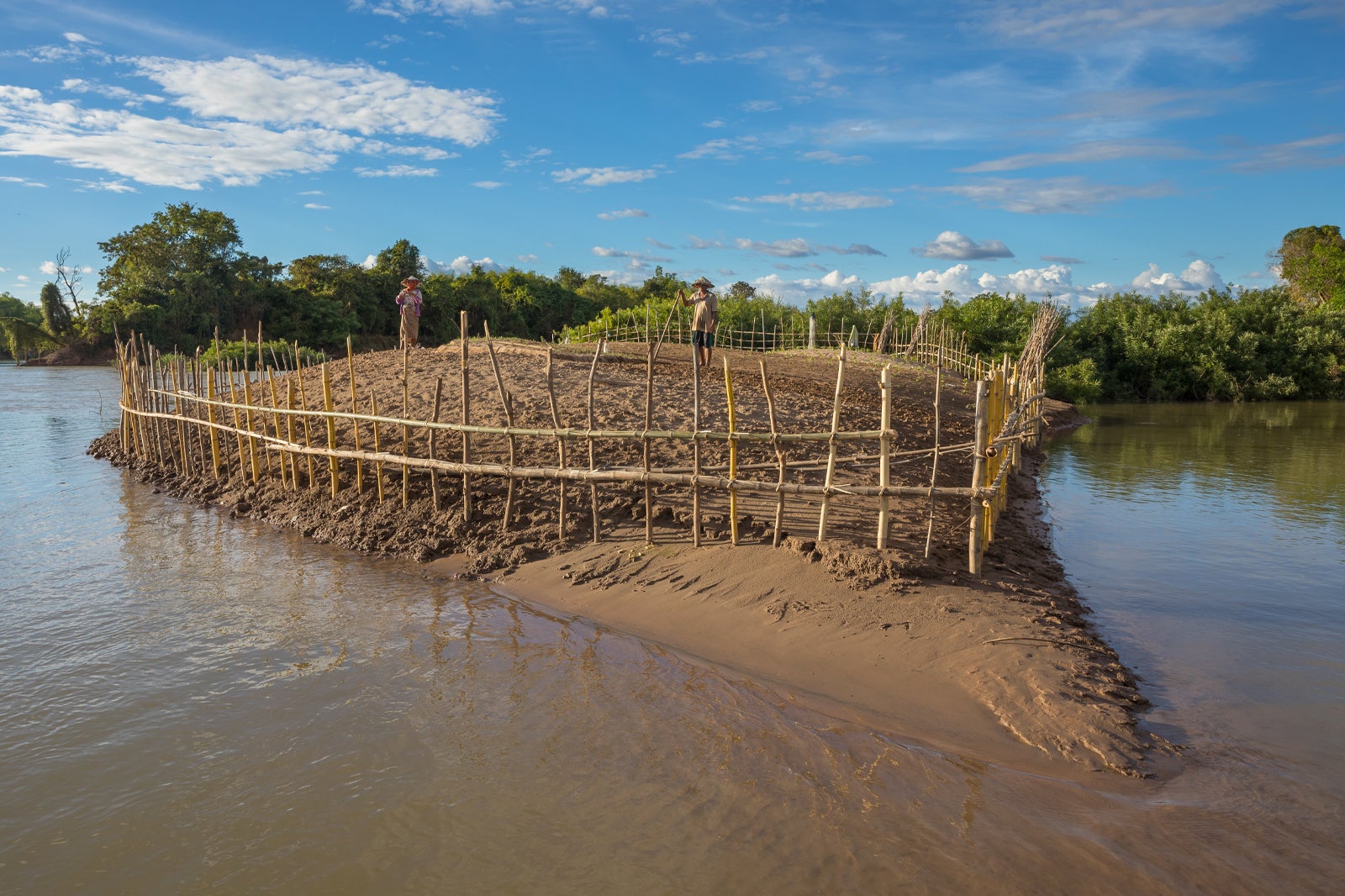 Don Dhet is popular among backpackers, with the northwest area dotted with reggae bars and western-style restaurants. Don Khong's many guesthouses and restaurants are concentrated around a bridge that leads to Don Det.
Rent a bicycles if you want to explore Don Khong – expect waterfalls, secluded beaches, rice fields, rural villages and temples. There are also a few villas dating back to the French colonial era and a market which gets busy in the early evening.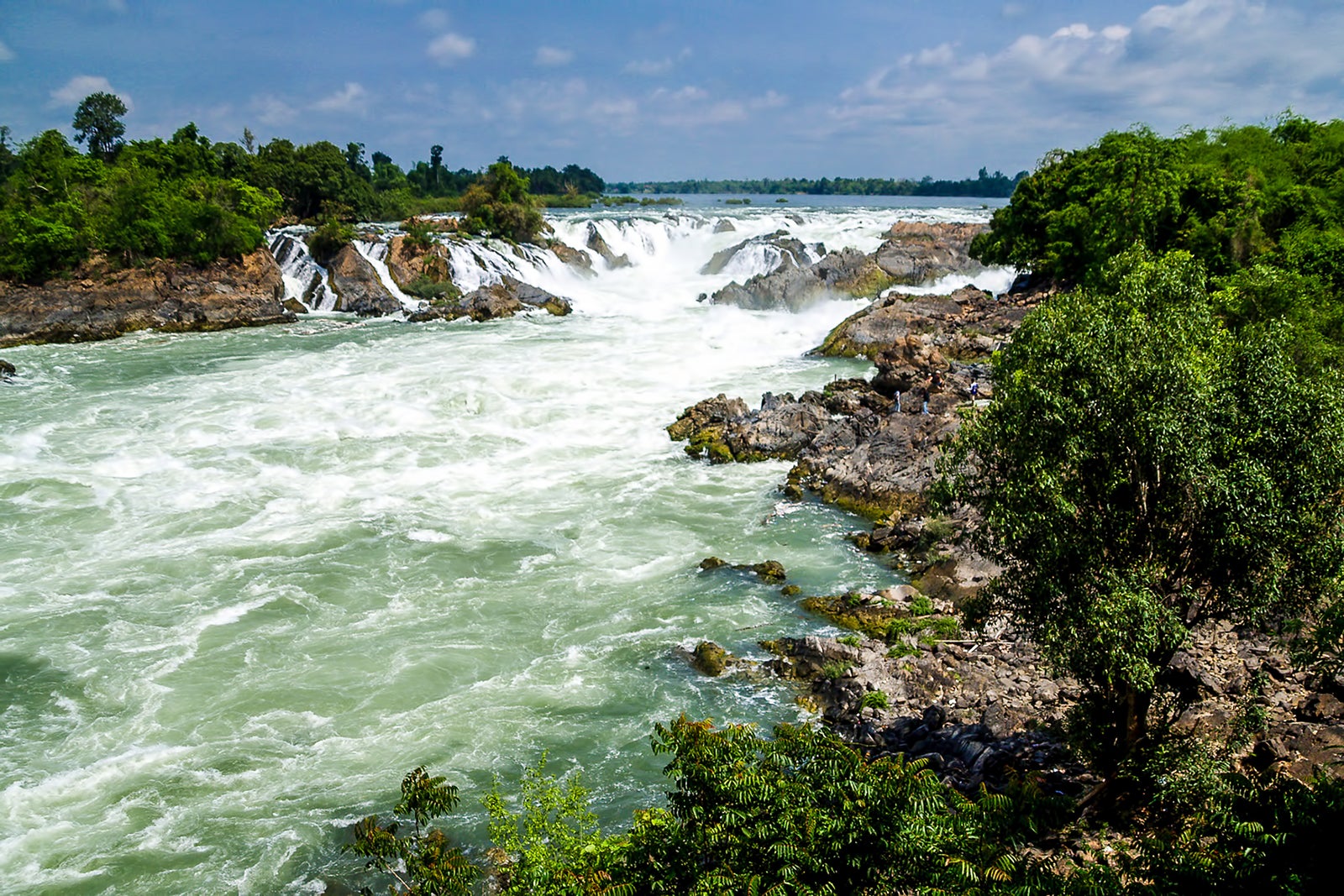 Si Phan Don
Location: Mekong River, Champasak Province, Laos
Back to top