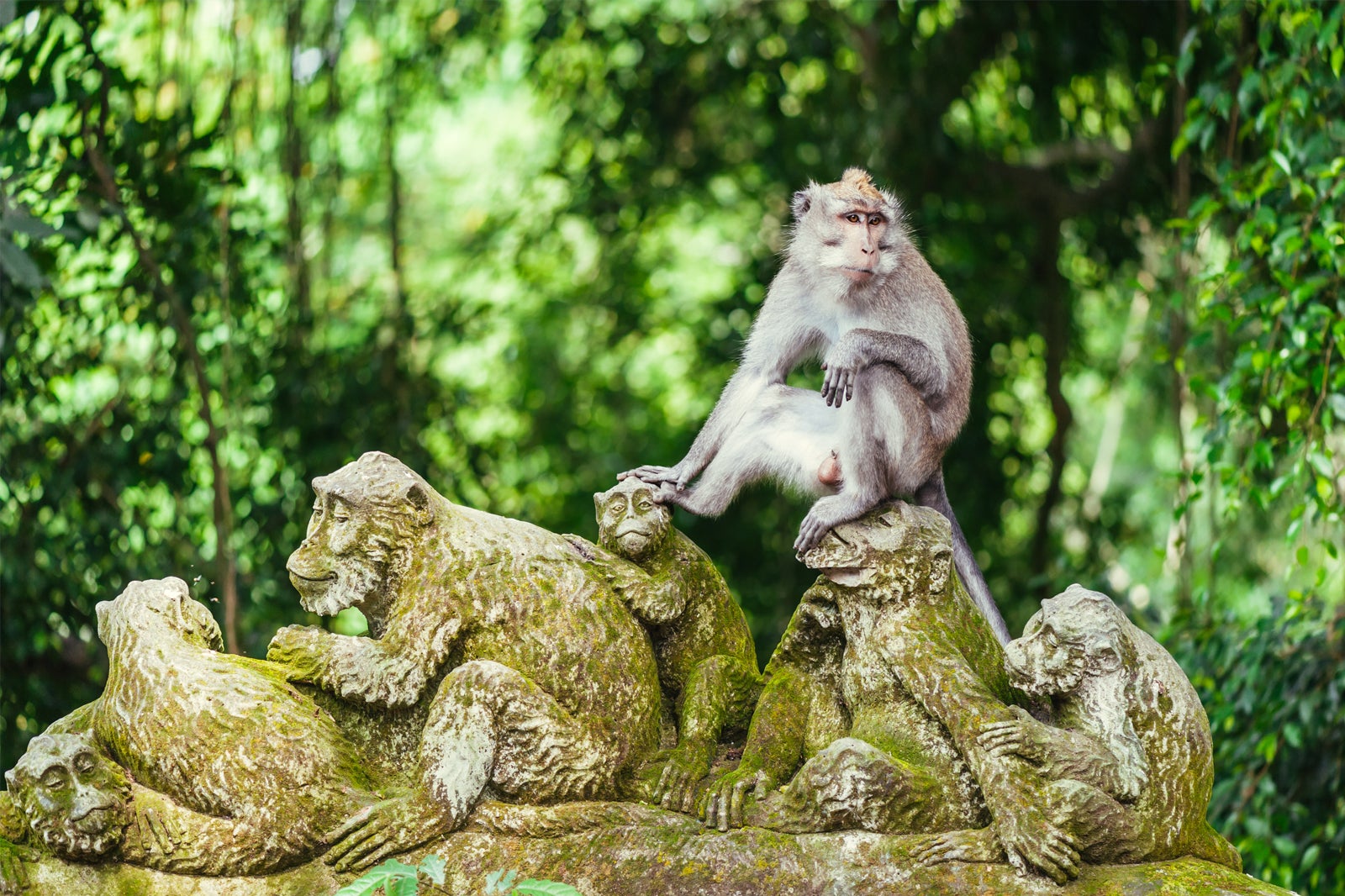 The Ubud Monkey Forest is home to over 700 grey long-tailed macaques. Also known as the Sacred Monkey Forest of Padangtegal, this natural sanctuary has paved pathways through a leafy nutmeg forest as well as several ancient temples under dense foliage. It's a popular wildlife reserve in Bali thanks to its community-based management, location and ease of access.
Ubud Monkey Forest in Bali - one of the highlights of 8 Great Forests and Parks in Bali and 15 Best Things to Do in Bali (Read all about Bali here)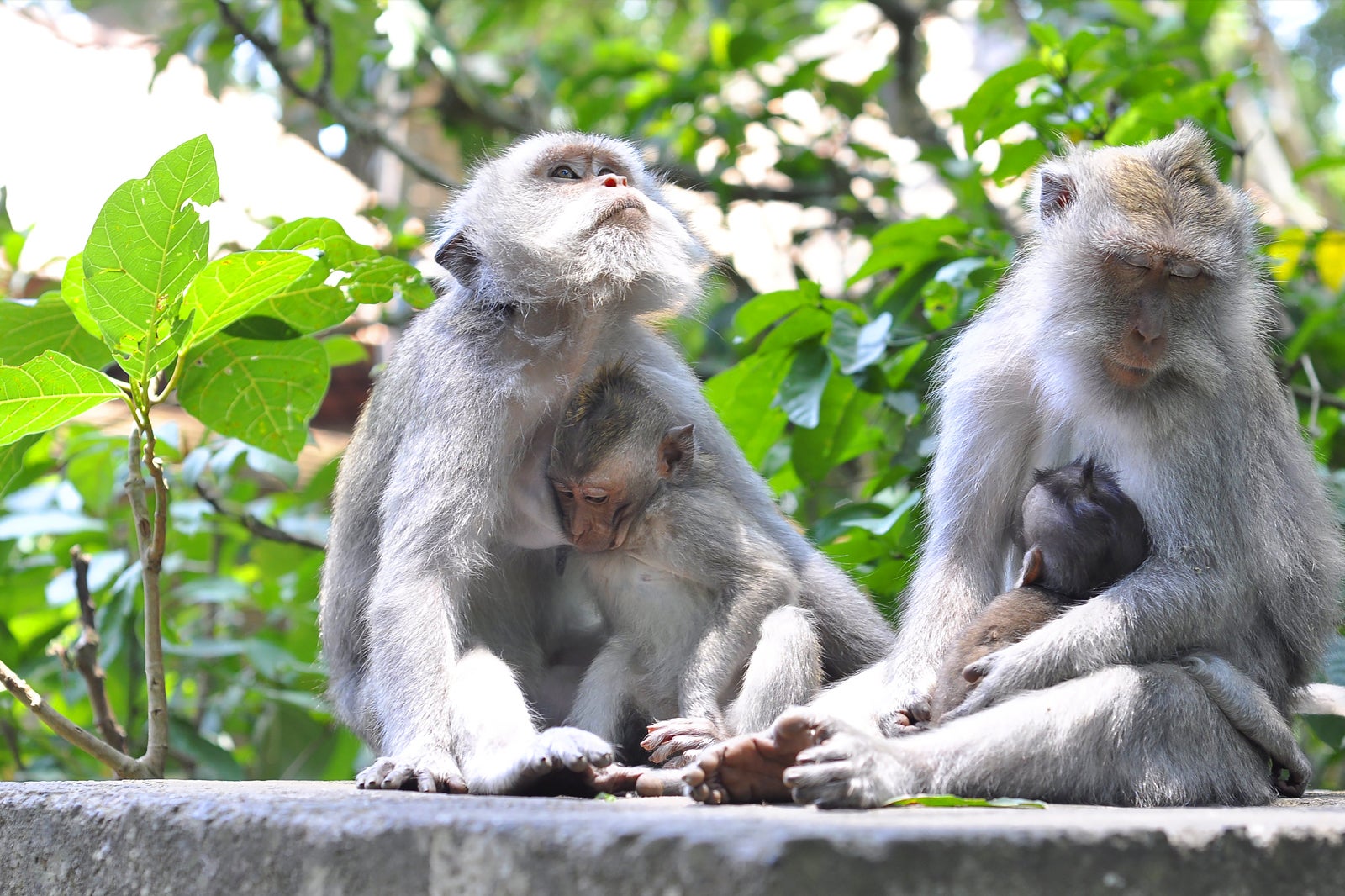 What to see at Ubud Monkey Forest
The Ubud Monkey Forest is known for its conservation efforts. Research and studies are regularly carried out for observing the monkeys' health, diet and breeding habits. You can see these playful primates in their natural habitat, swinging through canopies, and feeding on bananas.
The forest also has several ancient temples with guardian statues covered in moss. Popular sites include the 14th-century Pura Dalem Agung Padangtegal and Pura Prajapati, which is dedicated to village funerals. Relics and statues are under dense foliage with little sunlight, resulting in a mysterious and ancient vibe.
Banyan tree roots hanging over shadowy dragon staircases offer exotic photo opportunities. You can also find Pura Beji, an ancient bathing temple located northwest of the main site of Ubud Monkey Forest.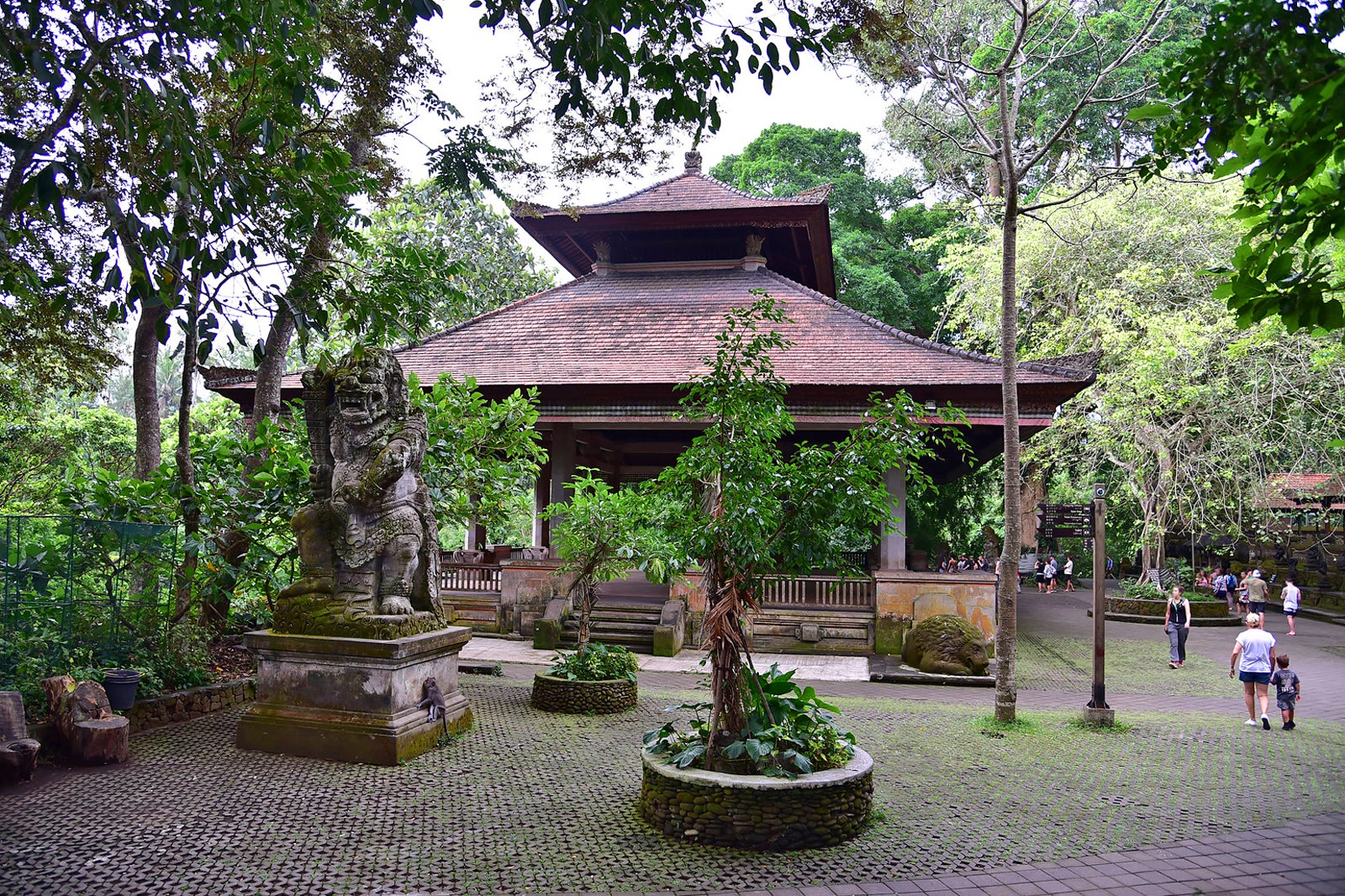 Good to know about Ubud Monkey Forest
Ubud Monkey Forest has local guides and staff ready to assist you during your visit. You can learn about the cultural and historical significance of the sites and temples within the sanctuary grounds. The Wenara Wana staff might be able to help you retrieve items 'stolen' by the monkeys.
You should also avoid wearing any loose jewellery or clothing, as the monkeys may easily snatch a necklace or bag to find something interesting enough to eat. As with any holy site in Bali, women on their periods shouldn't enter the temple grounds.
The Ubud Monkey Forest is within a 10-minute walk of most guesthouses and resorts along the main roads of Jalan Hanoman and the namesake Jalan Monkey Forest.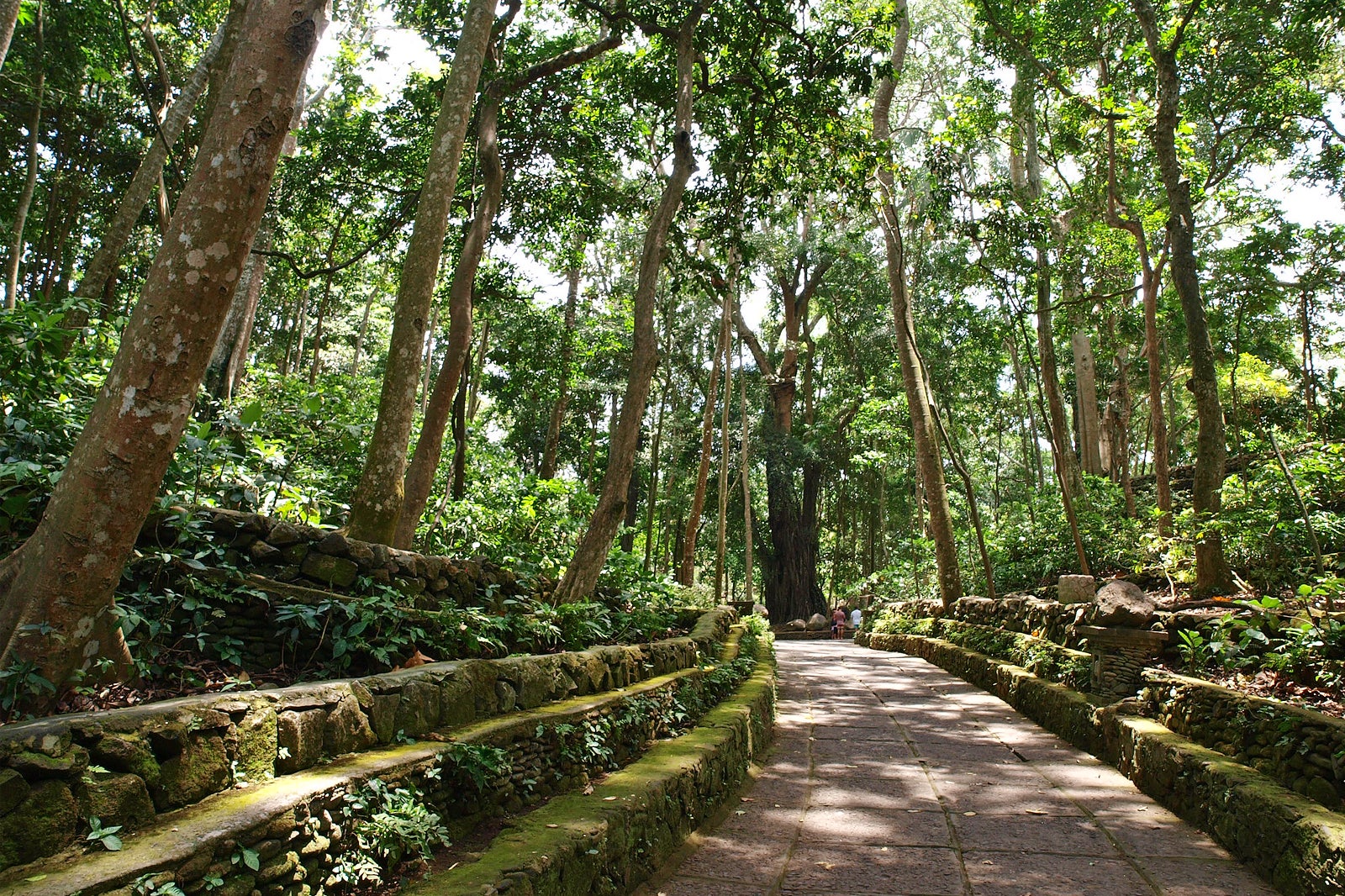 Ubud Monkey Forest in Bali
Location: Jalan Monkey Forest, Ubud, Gianyar, Bali 80571, Indonesia
Open: Daily from 8.30am to 5.30pm
Phone: +62 (0)361 971 304
Back to top