Yan Toh Heen at InterContinental Hong Kong is an award-winning restaurant that serves Cantonese cuisine spruced up with artisanal produce and international ingredients. This fine-dining institution is also an iconic Hong Kong landmark, largely thanks to the innovative direction by head chef, Lau Yiu Fai, who has been part of the kitchen since 1984.
Yan Toh Heen at Intercontinental Hong Kong - one of the highlights of 29 Best Restaurants in Kowloon and 10 Best Restaurants in Hong Kong (Read all about Kowloon here)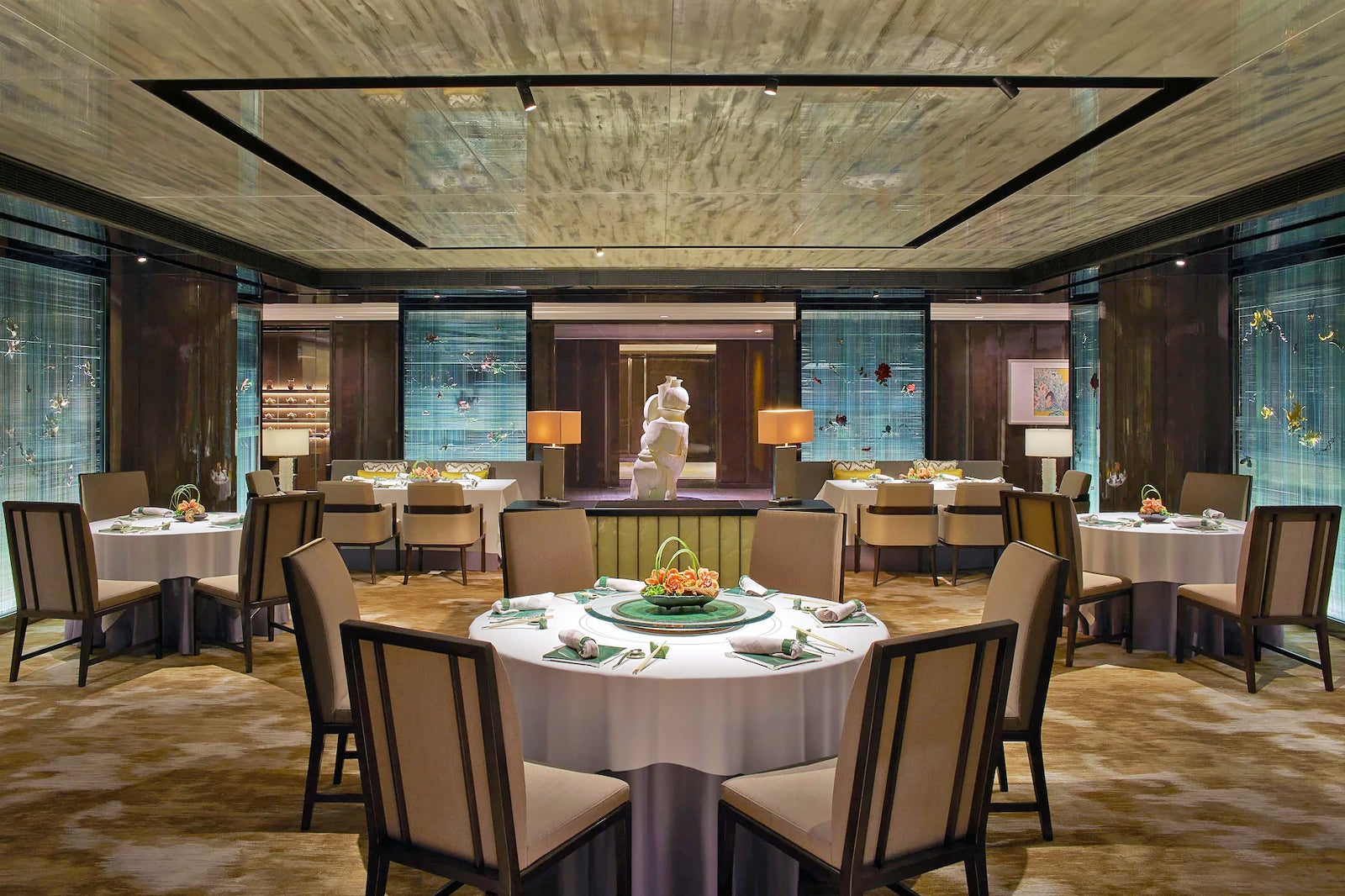 Yan Toh Heen's wait staff are well-informed and knowledgeable, not just on the dishes on the menu but also on drinks and dessert to complement your meal.
Dim sum is one of the best things to have for lunch – these bite-sized dumplings are crafted with premium ingredients such as abalone, Iberico pork, and black truffle. Prices range between HK$66 and HK$188 per dish. For dinner, seafood is prominently featured – standouts include the steamed garoupa fillet with mandarin zest, golden sun-dried oyster with black truffle honey, and crispy fresh prawns with black truffle.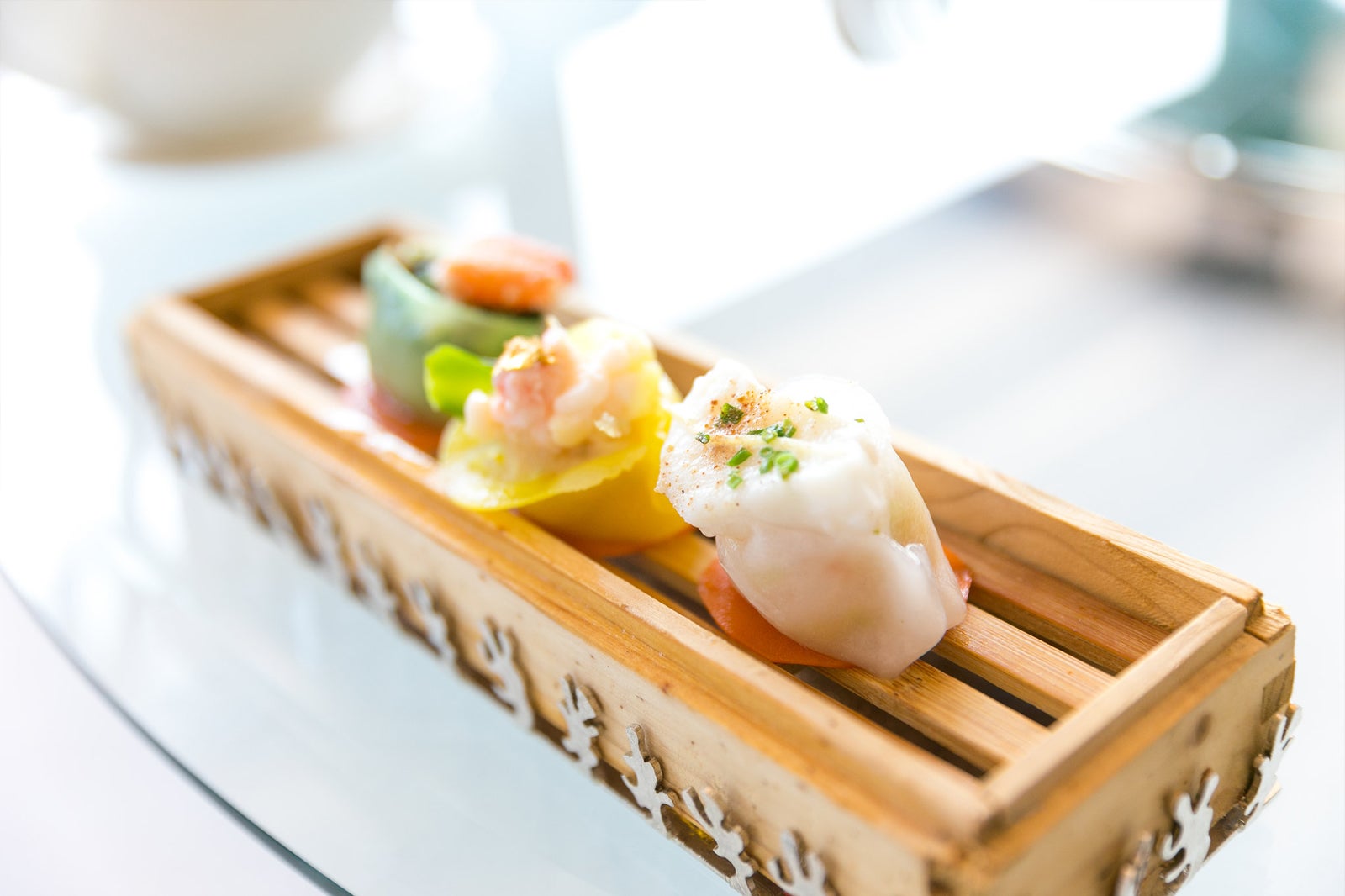 An in-house tea sommelier is also available to help you choose from an extensive list of award-winning tea leaves. Dessert options at Yan Toh Heen consist traditional tong shui (sweet soup), pudding, sweet pastries and unique ice cream flavours.
We highly recommend the Kagoshima purple potato with chilled shochu sorbet (HK$148), baked egg tartelettes with bird's nest and gold leaf (HK$168 for 4 pieces), chilled mango cream with sago and pomelo (HK$98).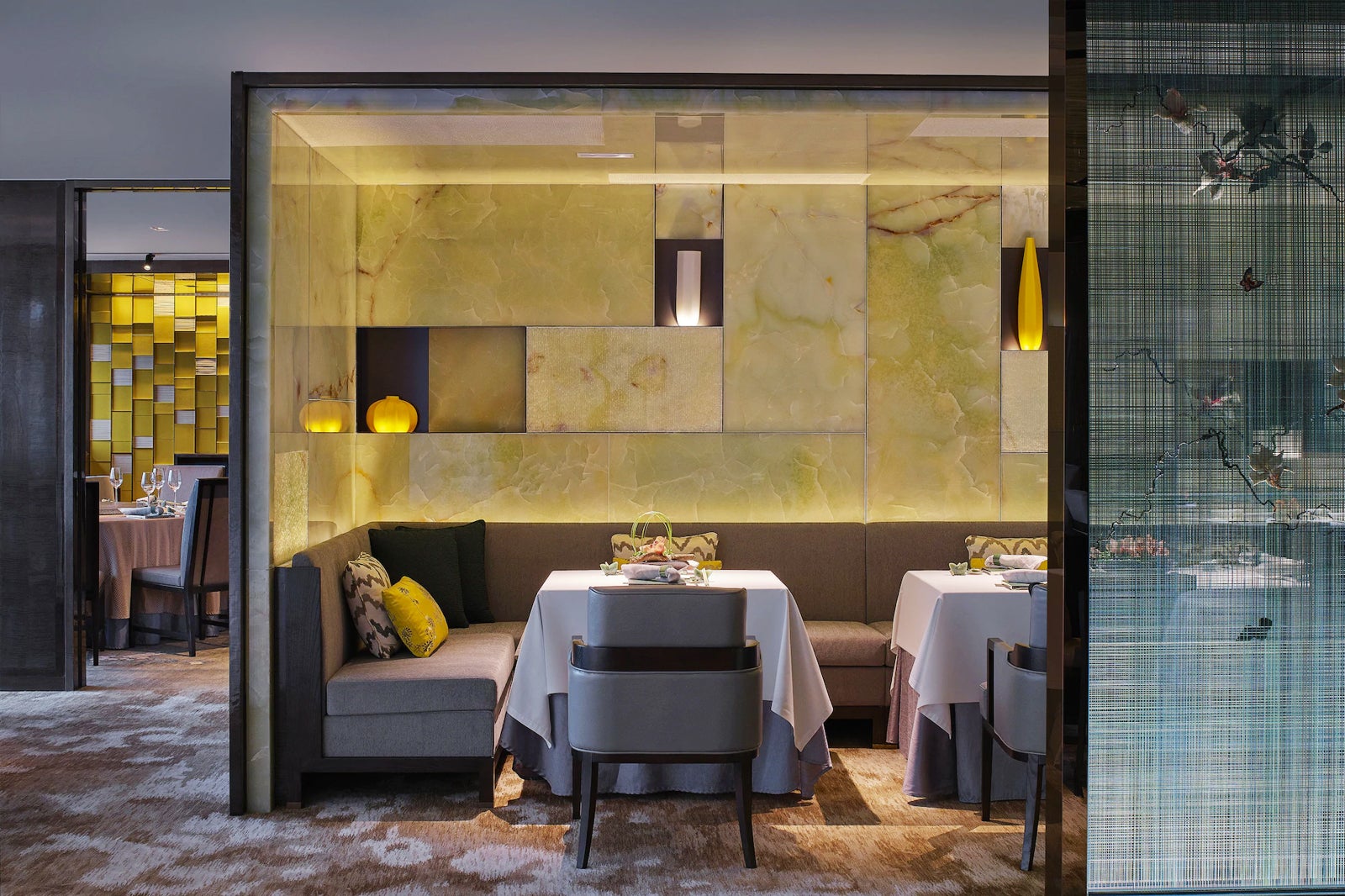 Yan Toh Heen at Intercontinental Hong Kong
Location: Lower Level, InterContinental Hong Kong, 18 Salisbury Road, Kowloon, Hong Kong
Open: Monday–Saturday from 12pm to 2.30pm and from 6pm to 11pm, Sunday from 11.30am to 3pm and from 6pm to 11pm
Phone: +852 2313 2323
Back to top